*This post is in collaboration with Voyage Privé*
This year has been a wild ride hasn't it? Countless plans cancelled, trips postponed, celebrations delayed and people left feeling disappointed. It's been a necessary sacrifice, and of course these feelings are nothing compared to the loss and hardship some have faced this year, but it's still okay to feel like it sucks. One of the hardest things for me has been not knowing when we will be back to any kind of normality, when we will be able to return to our usual activities and when families can rebook some of these trips. Personally I think travelling abroad is still a long way off for us – I feel like airplanes are a bit germy at best of times, never mind mid pandemic, but I'm hoping that next year we can fit in a few getaways within the UK at least.
Keeping ourselves, our loved ones, and the rest of our community safe is a top priority, but it would be great to find ways to do this and introduce a little bit of excitement too. I think there are some easy ways to enjoy a UK getaway while still adhering to Covid guidance and staying safe. Travelling by car, organising your online shopping, and only mixing with your allowed bubble (or whatever the guidance turns out to be) means you can still enjoy some time away safely. Plus there are so many beautiful places to visit within the country, it's easy to find some wonderful places to visit.
Since there's not much to do currently besides day dream about a pandemic free future, here's a few UK getaway ideas I've got for early 2021 – government policy pending of course.
Happy Valley Glamping, Norfolk
This one is actually just down the road from my house, but it's absolutely on my list of places I must stay one day! Home of Tribe Norfolk weekend, a gorgeous small festival designed to showcase the best of Norfolk, it's an incredible setting for a lovely outdoor getaway. Beautiful glamping options for parties of various sizes including a woodland cabin, dreamy treehouse or a stunning bell tent for the winter months. You can enjoy a wood fired hot tub, stunning wood views and a seriously relaxing experience for you and your family or friends. It's such an amazing place to visit, and I know Dil would absolutely love sleeping in the trees in the gorgeous wooden bunk beds. Take a look at the Happy Valley website to see how incredible it is.
Outdoor adventures and plenty of space to socially distance makes glamping an ideal activity right now. Plus a visit here is helping to support an amazing local business which has really been negatively affected by the wedding season lockdown.
Happy Valley has availability over Christmas and throughout next year, check their website for dates and prices. You can book directly or through Airbnb.
Spa Breaks Across The UK
With all the stress and turmoil I'm pretty sure all of us could do with some serious relaxation and pampering. Plus we could probably all do with a break from the kids. If it becomes possible to leave the little ones with grandparents or your childcare bubble then why not plan a more adult friendly trip. With the beauty industry being another sector so harshly affected by the national lockdown, booking a spa break is a great way to enjoy yourself and support another small business, and just imagine how relaxing a spa weekend away will feel. Check out what spas locally have to offer, or combine in with a trip a little further afield for something really special.
Voyage Privé have some brilliant exclusive offers on spa breaks in the UK, so you can grab a bargain on a luxury grown up getaway.
Visit Wales
Wales is such a beautiful country, and somewhere Dil always talks about returning to after our visits there. Bluestone Wales is a similar set up to Centre Parcs, but set across more space it feels more open and better for kids. We have absolutely adored our visits there, and would absolutely love to go back whenever it's possible again.
While there you can stay on site for your entire visit as there's so much to do, or you can use it as a base to explore a little further. While visiting Bluestone at Christmas a few years ago we headed over to Tenby in Pembrokeshire which is one of the most beautiful places within the UK that I've ever visited. It's a beautiful place to visit all year round, and recently reopened after being used as a field hospital for Covid patients. Remember that Welsh law regarding Covid-19 is different from the laws in England, so make sure to check both before you book and travel.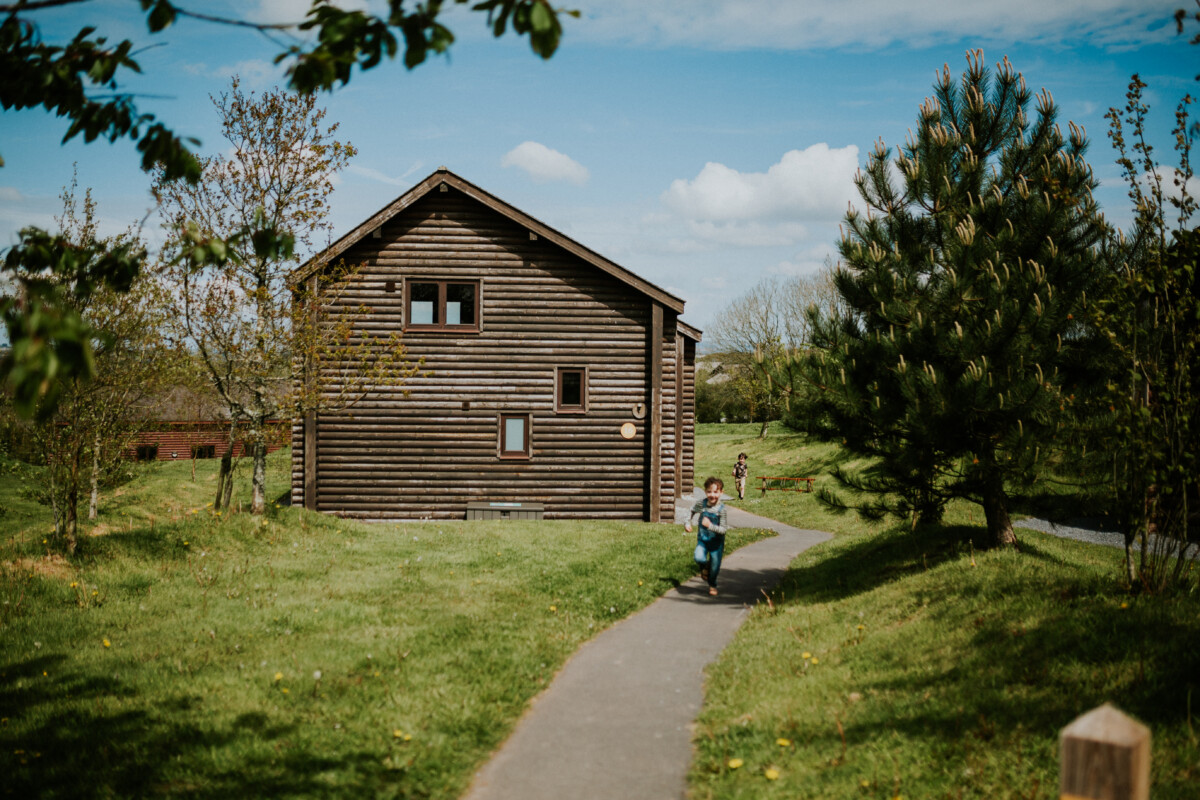 It has been a hard 8 months, but I'm hopeful that in 2021 we are able to find more ways to relax, find enjoyment, and help support the businesses who have suffered so badly this year. If the pandemic has taught us one thing it's been to appreciate the smaller things and find joy wherever possible. Exotic destinations may feel unrealistic but hopefully we can all still find ways like the ones above to spend quality time with family and friends safely.