*Our stay at Bluestone was gifted to us in exchange for this review*
Recently we were lucky enough to be invited back to Bluestone, which is a lovely national park resort in Pembrokeshire, Wales. We first visited Bluestone last November and had an amazing time while everything was beautifully Christmas themed, so I was thrilled to be able to go back in (what we hoped would be) much better weather. Bluestone is a family friendly resort based within gorgeous woodlands in beautiful Pembrokeshire. Everything you need for your stay is within the resort – including several restaurants and takeaways, shops, a pub, park and play areas, a lovely swimming pool and plenty more. The accommodation is incredibly family orientated; the resort is mostly completely free from cars, there is a huge variety of different entertainment and activities on for the kids, and the whole vibe is chilled out and relaxed. It is absolutely the best place I've holidayed within the UK as a family, and we of course had a brilliant time again. This time we visited with my good friend Alex from State of Love and Trust photography and her son Dexter who is 5 just like Dil.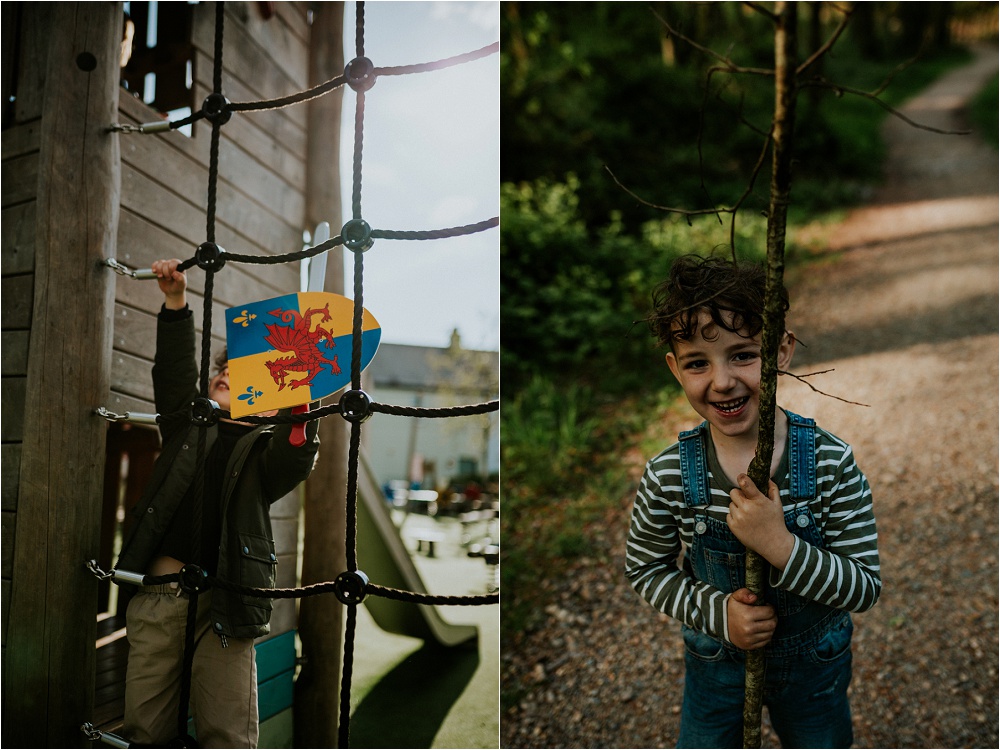 The Accommodation at Bluestone
There are a number of different types of accommodation within the Bluestone resort, ranging from log cabins style lodges to cosy cottages, and which one you stay in will mostly depend on how many beds you need. Last year we stayed in a Caldey lodge which sleeps 4 and is all on one level – you can see more of that lodge in my vlog tour. This time we were allocated a Ramsey style lodge which is described as 'upside down living' – bedrooms (1 double with ensuite and 1 twin) on the ground floor with an open plan kitchen/dining/living room space upstairs. The lodges are all arranged around the resort in different areas/neighbourhoods, and the cottages can be found right in the village centre next to the play park and shops.
All the accommodation types at Bluestone are incredibly well equipped for families. As well as providing cutlery, plates, sauce pans and cooking utensils, Bluestone also provide plastic children's cutlery, high chairs and stair gates in every lodge as well as a travel cot. Also provided is hand soap in the bathrooms, a small amount of washing up liquid, several dishwasher tablets, dishcloth, sponge, a few bin bags and oven gloves. The only extra things you may want to bring along are extra dishwasher tablets and bin bags. The living room also includes a TV with DVD player, and towels are provided (although you will probably want to pack your own to take to the Blue Lagoon swimming pool). There is WiFi throughout the site but to be honest it's not the fastest and you might struggle more depending on where you're located, so you may want to upgrade to the premium package.
Our Caldey lodge last year was based in Forest View, and it (obviously) backed out onto a beautiful view of the forest and had a lovely log tipi in the garden. This time we were based on Preseli View which had an outdoor area that was slightly overlooked by neighbouring lodges. The picnic area was accessed via french doors in the master bedroom which was a bit tricky when you've got kids coming in and out in muddy welly boots.
Things to do at Bluestone
Paid Activities
There is so much going on at Bluestone, so you and the kids will absolutely be kept entertained during your stay. As well as exploring the space, Bluestone puts on lots of seasonal activities for children and families including sports and craft sessions. Things like archery, kayaking, raft building and the Bluestone Ranger experiences sounds brilliant, and there are over 100 different indoor and activities so there really is something for everyone. Most of the activities need to be booked in advance, and you can find all the info including times and prices on your handy Bluestone app.
There is also a spa on site, but I've never had the pleasure of being child free for long enough to visit!
Free Things To Do
Personally we aren't crazy about organised activities, and struggle to be organised enough to get anywhere for a set time, so we opted to explore on our own schedule and make the most of the free activities. We adventured through the forest, looking for local wildlife and exploring the different trails. We splashed around and swam at Bluestone's pool – the Blue Lagoon which you get free entry to for your whole stay. We spent a lot of time at the park and play area, enjoying a cold cider from the pub while the kids played in the sunshine and made friends. We also visited the indoor play area called The Adventure Centre, which includes a bouncy castle, crazy golf, soft play for under 5s, messy play area and huge wooden climbing play area (all free to use), as well as a very small arcade area.
Seasonal Activities
Throughout the year Bluestone puts on a wide range of different seasonal activities, and the whole resort is themed in one of five different ways depending on the time of year. Our previous visit was during 'Christmasland' so the whole village was beautifully decorated and there was plenty of Christmassy shows and entertainment. Throughout the rest of the year the resort showcases Winter Lights, the Myths and Legends, Summer Festival and Bwbach Festival. We visited during Myths and Legends season (March – June), and enjoyed jousting and knight school on the tournament field, a medieval parade and a singalong with some pirates (who's version of Africa was impressive) as well as loads more – all included in your stay.
Explore the Local Area
There is so much to do at Bluestone, so you may find that you don't have enough time to think about leaving the resort. During our visit the boys were so happy to adventure and play that we stayed at Bluestone for the entire four days. On our last visit we headed into Tenby, which has a really beautiful beach and I'd definitely say it's worth a visit if you do have time. Something else that is nearby and always highly recommended is Folly Farm, which I'm hoping we will get to visit one day!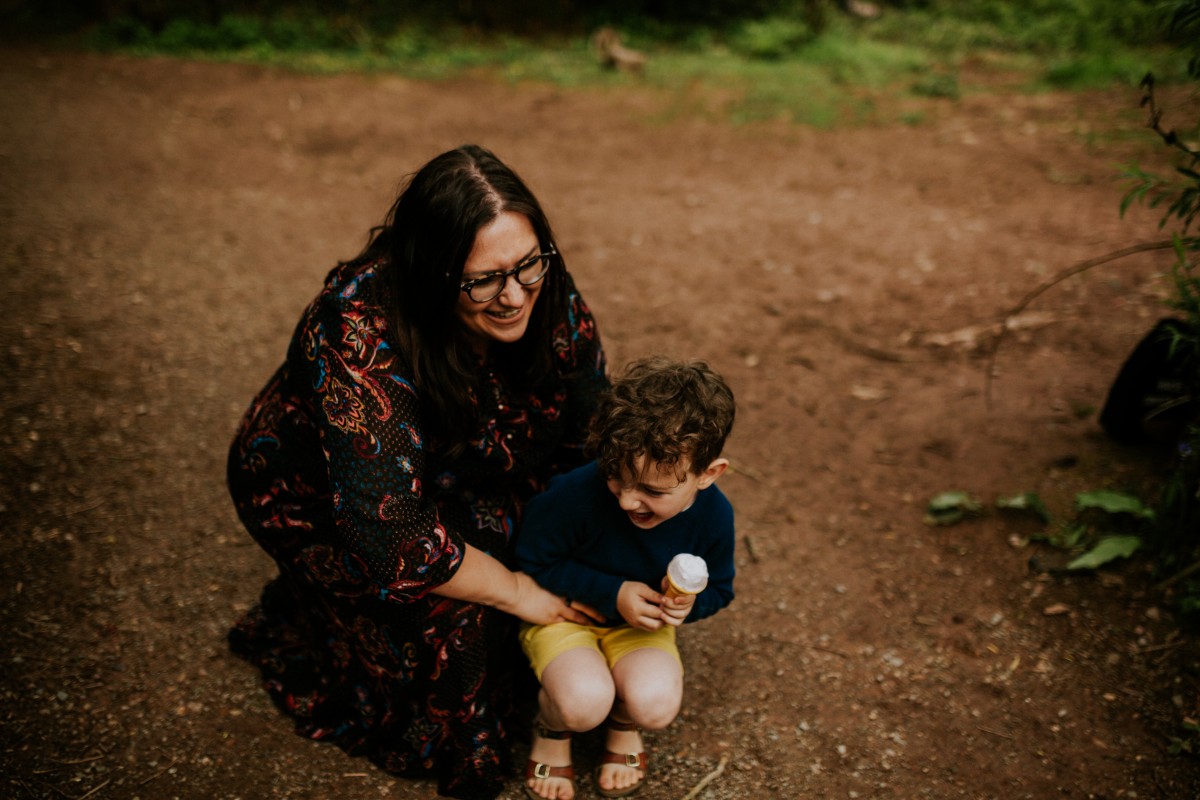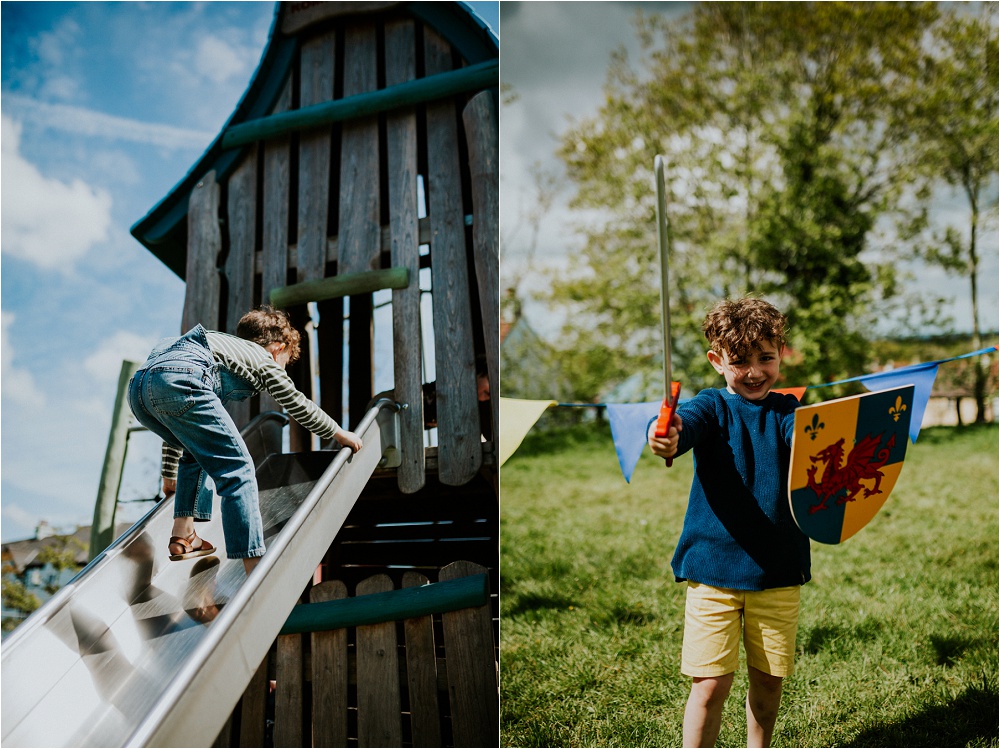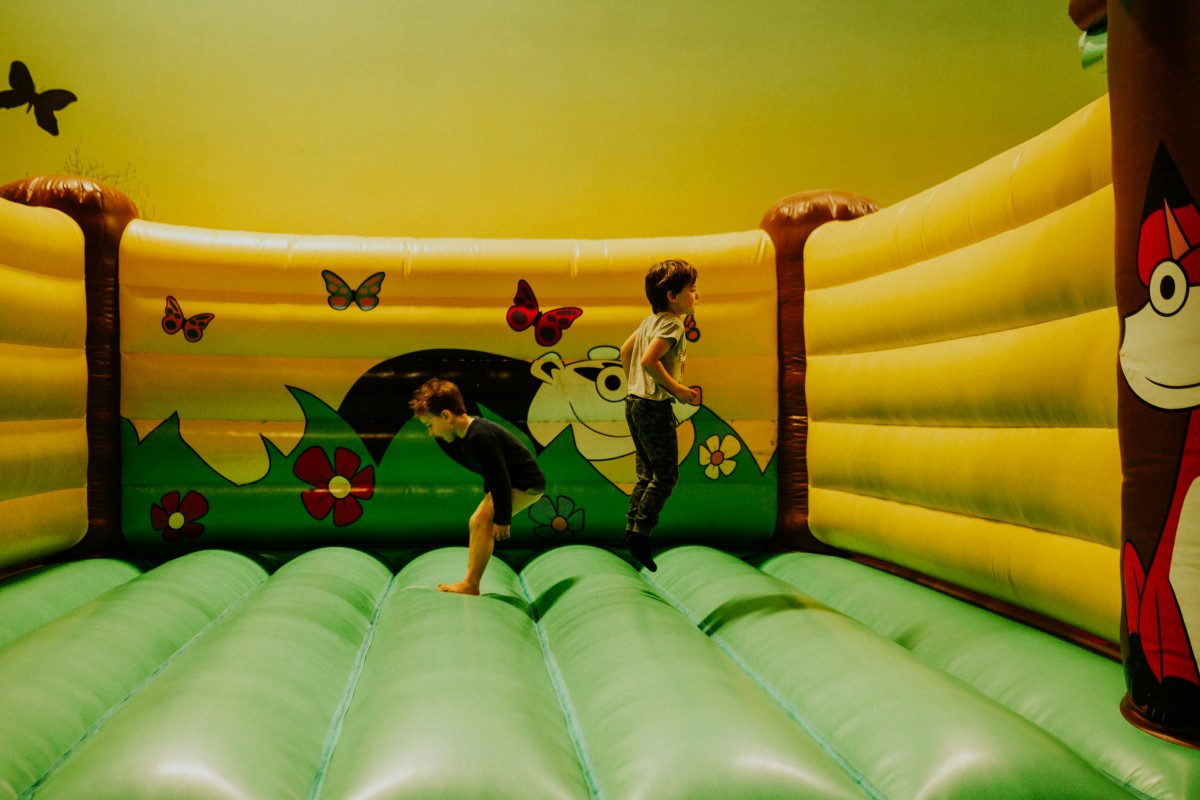 Eating Out at Bluestone
The kitchen in each lodge is so well equipped that it would be pretty easy to whip up even the most complex meal if you wanted to eat in for your entire stay. There is a shop within the resort which sells the basics (including dairy free milk and butter – very impressed!), but we usually stop at a nearby supermarket before we check in to grab supplies. I would make a note of the shop's opening hours, a few times we tried to pop in and actually found it closed which was a bit annoying. The resort itself also has several different restaurants, a cafe and pub. This time we planned to have a few dinners in the lodge and two out, so we tried The Farmhouse Grill and Oak Tree Restaurant which sells pizza. We also had a fantastic lunch at The Knights Tafarn which also hosts different entertainment throughout the week (including a pub quiz!), and enjoyed a few coffees/milkshakes/ice creams from Tŷ Coffi. There are also several other cafes which we didn't try, as well as The Chippy chip van and Camp Smokey which is based in the woods.
All the meals we had were great, particularly at The Farmhouse Grill on the day we arrived. This does get busy so you may want to book a table if you want to eat at a normal time (on the first night we arrived just before they closed and they were happy to serve us which we were very grateful for!). Allergy wise I found all the staff to be very clued up, and they were all able to get me detailed allergen info. The Oak Tree Restaurant offers a vegan cheese option which is great, but unfortunately for us it was soya based so a no go for Dil. Tŷ Coffi had vegan sorbet and a few alternative milks to choose from though so thumbs up for that, and the shop was well stocked with free from items.
Best Family Holiday in the UK
We have had such a great time on both of our visits to Bluestone, and I am always so impressed by how family friendly they've made the whole resort. The park is great for kids of all ages, the space to explore is exciting and the woodlands are beautiful.  So much thought has gone in to the activities and entertainment, and it's so different from typical UK Butlins style breaks. If I had to design a perfect holiday break for a family, Bluestone would tick pretty much all of my boxes .It feels so free and spacious rather than crowded or suffocating, which is exactly what I look for in a place to stay. I regularly recommend it to anyone who will listen, and we will absolutely be back to visit again.