Norfolk is the most beautiful county, packed full of wonderful things. Incredibly talented people who are creating amazing products, beautiful spaces to visit and explore, and for me it's also a place to meet gorgeous people and find incredible friendships. Tribe Norfolk is such an exciting community because it combines all of those brilliant things, and the Tribe Norfolk Weekend festival, now in it's second year, is the perfect place to showcase everything the county offers.
Tribe Norfolk Weekend 2018 was a really fun weekend, and since this year's festival was moved to July we managed a whole weekend with much drier weather! This year we decided to camp along with our mates Cookie Crumbles which was a lot of fun. Just like last year, the festival's itinerary was packed with brilliant things to do – craft workshops, all kinds of yoga, henna and hair braiding, wellness activities, live music and so much more. The vibe is so relaxed and family friendly, it's impossible not to have a good time while you're there.
I live (and parent) by the philosophy of 'the dirtier your feet, the better your day has been', and if you can relate to that then Tribe Norfolk Weekend is very much up your street. For more of what we got up to at Tribe, keep reading or check out my Instagram highlights from the weekend.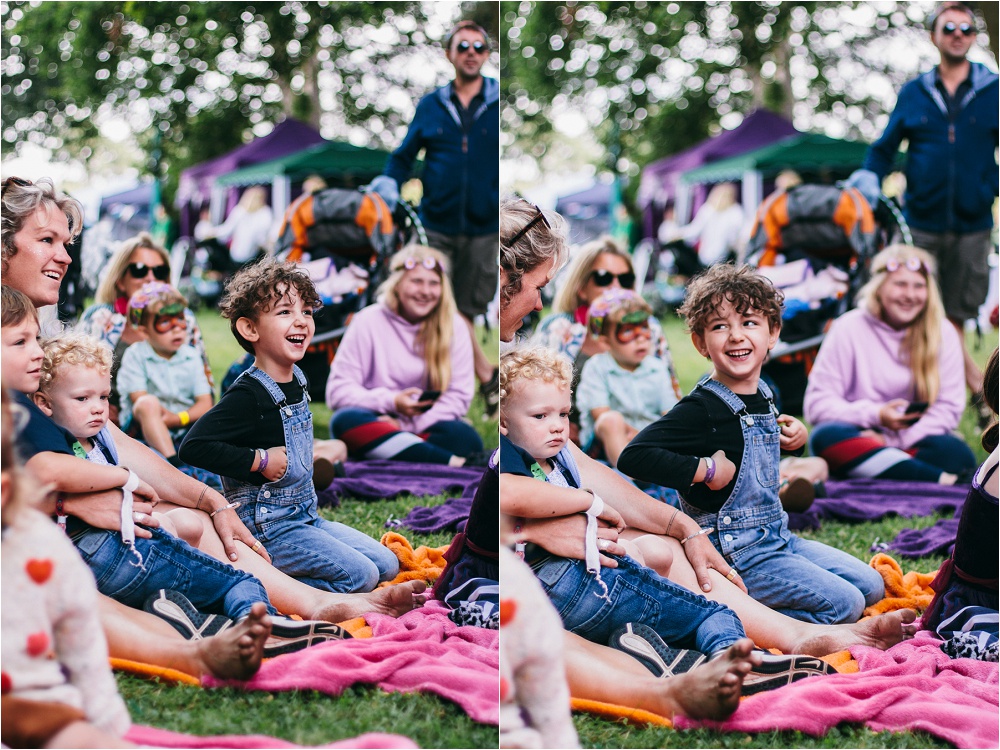 Tribe Norfolk Weekend
Tribe Weekend is set within the beautiful Happy Valley – a glamping site based near Great Massingham offering a beautiful setting for a fun and relaxed weekend. Katy and her family have designed the whole festival with families in mind, and this year was even better than the year before. The emphasis for Tribe Norfolk is both on family friendly fun, and health and wellness based activities. It is fairly small in size, but there was a huge range of things to do/see/look at/listen to, as well as space to roam, play and dance. The whole site is filled with the sounds of live music and children laughing – a really perfect sunny weekend vibe. For someone who feels slightly intimidated by the larger and more commercial summer family festivals, this for me was absolutely perfect.
Things to do at Tribe Norfolk
Our weekend was absolutely jam packed with things to do, and we prioritised the stuff we really wanted to do as well as making time to do nothing but relax on a hay bale with a cold pint of cider.  Dilan enjoyed story telling by Bewilderwood, throwing a cup on the pottery wheel, decorating his own bamboo toothbrush and taking part in the reggae and bedtime yoga sessions. Highlights for me were the macrame class, the amazing sound bath and exploring the various stalls positioned around the site. There was also the opportunity to make jewellery or decorate a special box, more crafts with Bewilderwood, to learn to weave wicker and so much more.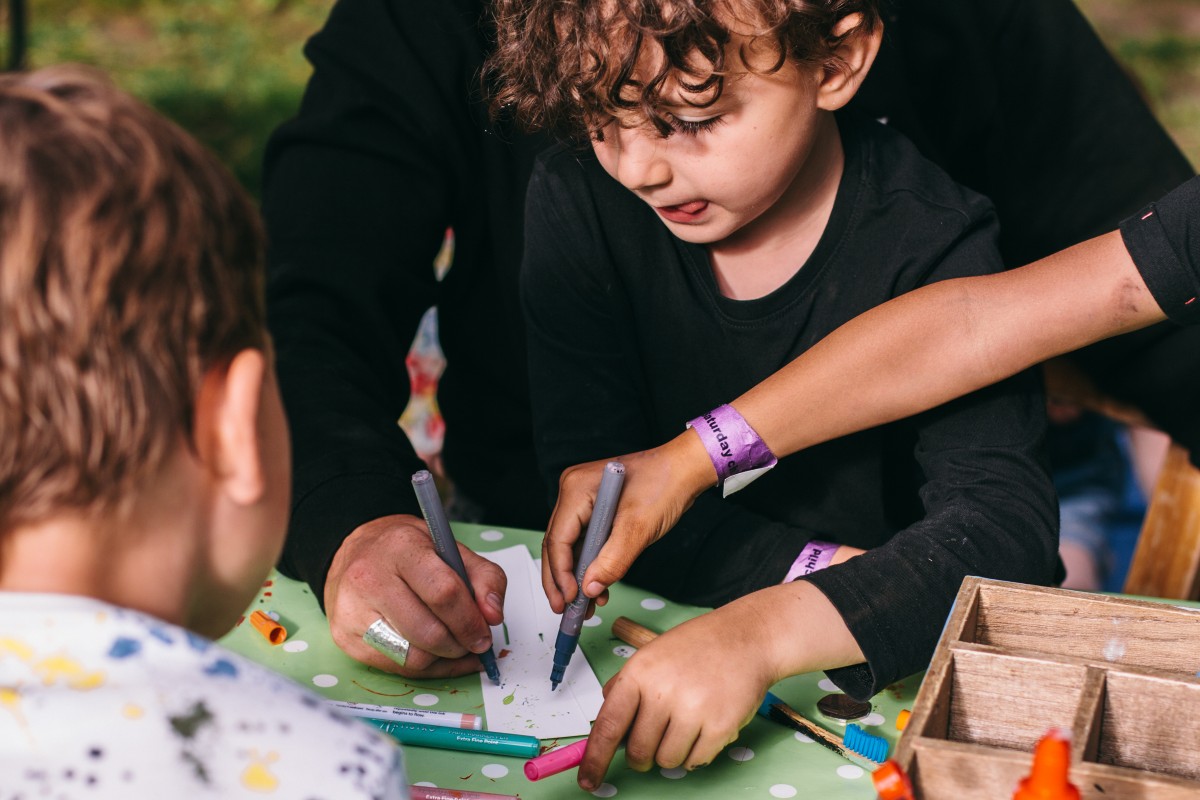 As well as all the festival activities to check out, the beautiful Happy Valley grounds are there to relax in and explore. The tyre swing is always a favourite with the kids as well as the small play area, and Mim Howell was offering gorgeous family photo shoots within the trees too.
Food at Tribe was provided by a variety of local businesses – stone baked pizza (with a vegan option!), tacos, toasties and chips, as well as ice cream and indulgent cheesecakes. Signal is limited, so I would recommend taking plenty of cash with you as the card machines do struggle in the field, and you won't want to miss out on the delicious food.
Camping at Tribe Norfolk
This was our first time camping, and I was definitely a little apprehensive about how we'd cope. Luckily Cookie had a brilliant tent for us to stay in, and we were placed in the glamping section meaning we were close to some lovely toilets – otherwise I'm not sure I could've done it.
There are several different options if you opt to stay at Happy Valley for Tribe Norfolk Weekend. General camping tickets include a pitch on site, or you can opt to glamp in a bell tent or one of Happy Valley's stunning shepherd's huts or cabins – which come with a chance of hiring the idyllic hot tub too. Glamping options get you access to the lovely showers and toilets as well as the attached outdoor kitchen area.
Plans for Tribe Norfolk Weekend 2020 have already started, so keep your eyes peeled for more information. I have no doubt that next year will be even better, so don't miss out!