*The items below were gifted to us by shopDisney in exchange for this post. All thoughts and opinions are my own*
If you've followed us on Instagram for a while, or you've met my son for more than three minutes, you will know that super heroes really are his one true love (right behind his Mama). His knowledge of their origin stories, family connections and super powers are impressive, and he never gets bored of watching/reading/playing anything super hero related. He's watched most of the movies now, minus a few that aren't really age appropriate, and he's really enjoyed them all (even Endgame which he happily sat through – all three hours and two minutes of it!). One of his ultimate faves is of course that friendly neighbour web slinger – Spider-Man, who is definitely one of the most kid friendly Marvel heroes out there.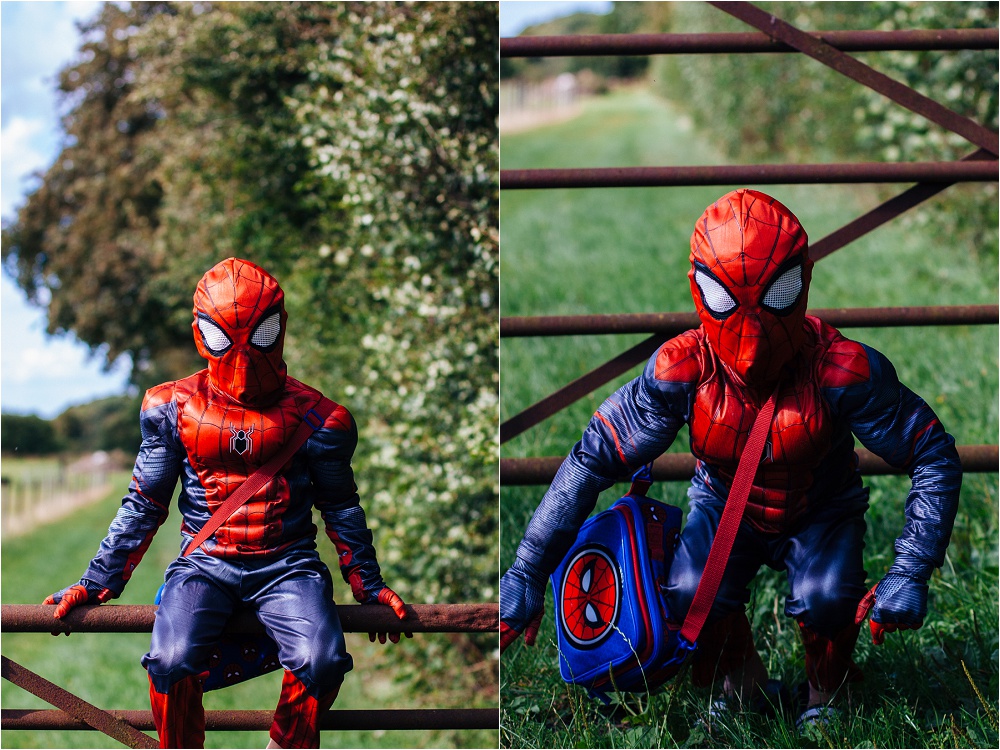 Spider-Man Movies
For those of you with young super hero fans, the Spider-Man movies are definitely aimed at a younger audience than some of the other Marvel movies, so it's a great place to start. Spidey is the youngest Avenger, and Tom Holland does a great job of playing the high school aged hero in Spider-Man: Homecoming and Spider-Man: Far From Home. His love interest MJ, played by Zendaya, is my favourite character – sarcastic, witty and undoubtedly a feminist rather than the out dated damsel in distress portrayal. My favourite part of Far From Home was when Peter Parker told her she looked pretty, and she says "and therefore I have value?!" – tell him sis.
The films are a 12A – meaning those younger than 12 can watch the movie when accompanied by an adult. Spider-Man: Into the Spider-Verse also came out last year and is a PG rated cartoon so more suitable for a younger audience. Dil got a little bored during this one at the cinema, but it depends what your little one is in to.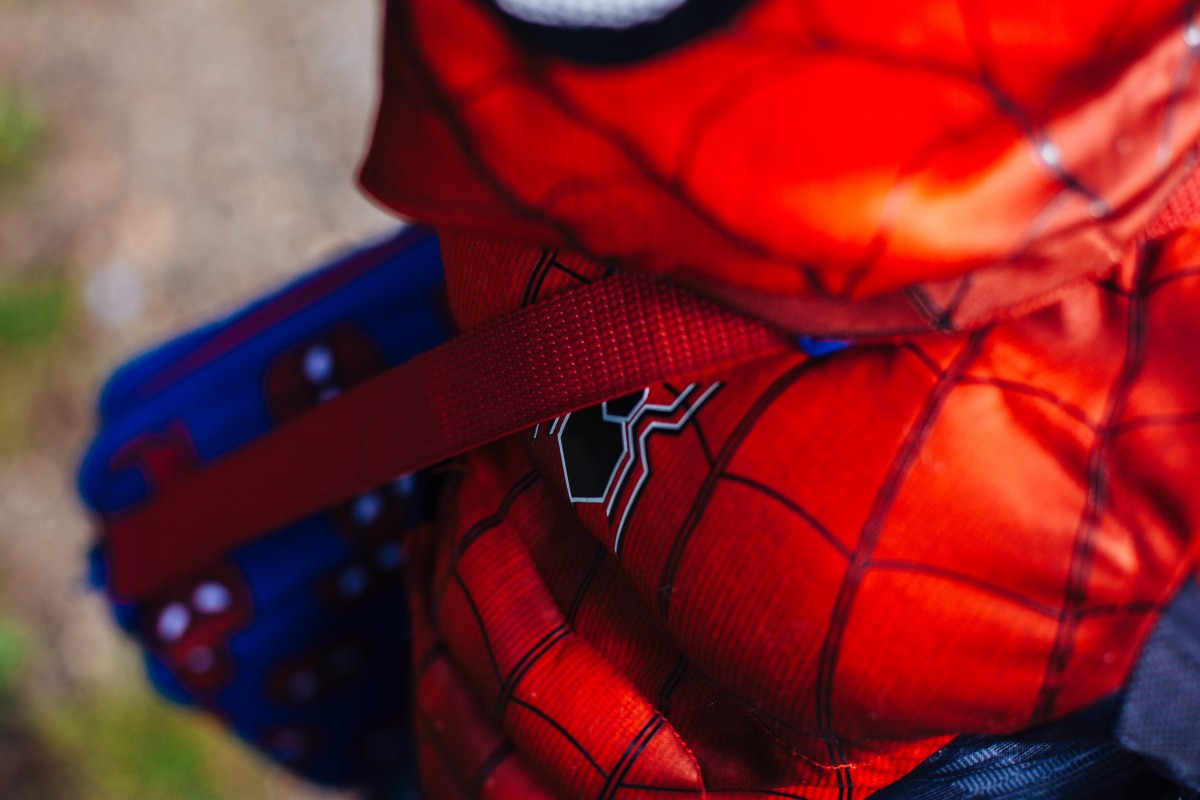 What is a Super Hero
shopDisney asked us to think about what defines a super hero, and they sent us a huge box of Spider-Man goodies to help us do that. Dilan was truly overwhelmed by the box, and as you might've seen from my Instagram stories, he hasn't taken the costume off since!
I chatted to Dil about what it takes to be a super hero and here's what he said:
"Super heroes have super powers, they save the world and take bad guys down – even the super mega strong ones. To be a super hero you have to be ultra powerful, strong, clever, generous and good at fighting, and you have to remember that with great power comes great responsibility" (classic Spider-Man quote there!)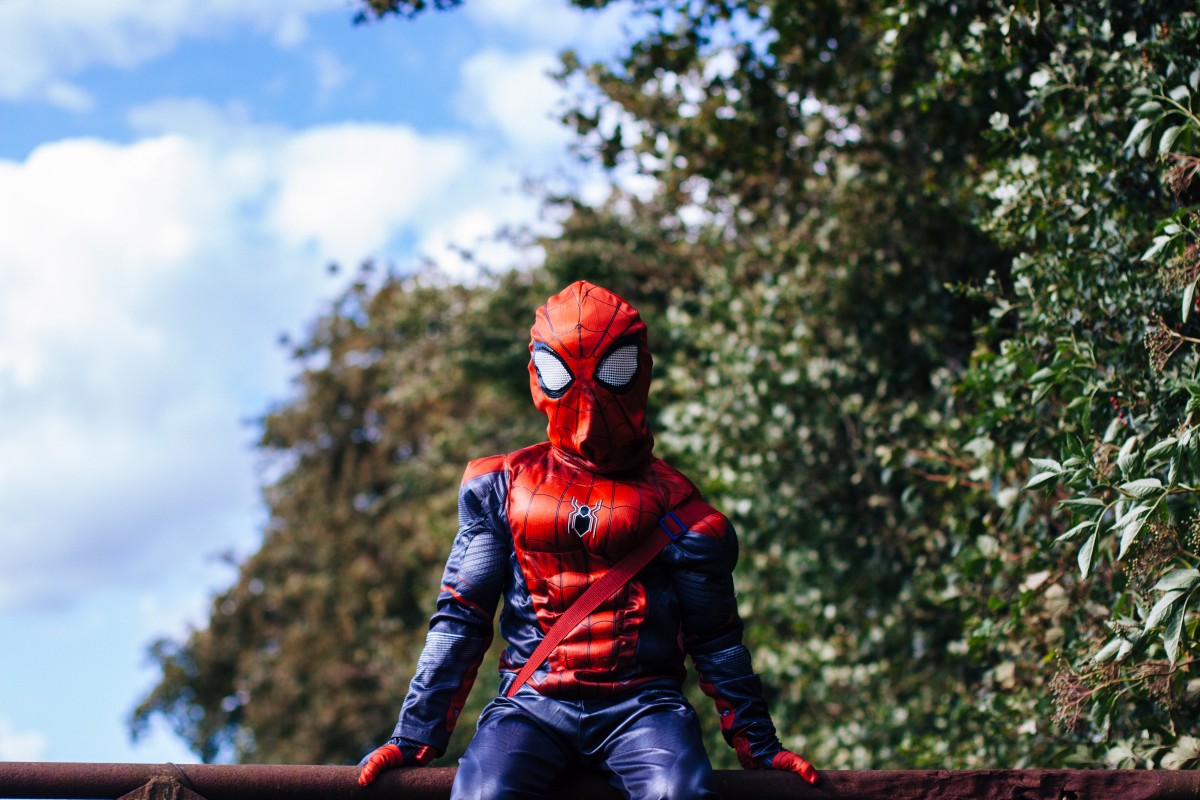 The reason I don't really mind his super hero fascination is that I think actually there are some really decent lessons within the stories. Yes, the fighting and battling bad guys gets annoying, especially when you're just trying to walk around Tesco and he's begging you to be Electro; but ultimately super heroes are about kindness, compassion, standing up for what's right and yes – saving the world. If Dil grows up knowing that these qualities are important ones, even if it's because Spider-Man and Iron Man taught him that, then I'll be pretty happy.
Spider-Man Goodies From shopDisney
shopDisney sent us lots of lovely Spider-Man treats, here are a few that Dil loved the most: