I truly believe that we are living in one of the best counties in the UK. Admittedly we are fully within the 'bum' of the UK with terrible transport links to any other part of the country, but we are surrounded by interesting cities and towns, picturesque country side and best of all – some of the most beautiful coastline I've ever seen. The Norfolk coast is made up of all kinds of sea side towns and quiet spots, so no matter what kind of day out you're looking for – there will be something for you. Here are a few of our favourite seaside hang outs, and I'll try to update this whenever we visit somewhere new.
Best For.. The Proper British Seaside Experience
Sometime you're just in the mood for some candy floss, arcade games and a ride on the snails. Luckily Great Yarmouth can satisfy all of those needs. Between the Pleasure Beach and Joyland there are plenty of rides to keep children (and adults) of all ages entertained, plus a long strip full of arcades and 2p machines to spend a few quid in. Also highly recommend the Hippodrome Circus, and on a rainy day you can head to Yarmouth Sea Life Centre. There is a large public toilet block located in the middle of the strip, and plenty of car parking around the sea front.
The beach in Great Yarmouth is large and sandy, and there's a variety of cafes, diners and places to grab something to eat. Just down the road from Yarmouth is Gorleston, which has a lovely free Splash Pad which opened last year.
Best For.. Decent Fish and Chips
If you like a little sea side tack but Yarmouth feels a bit much, Cromer is a pretty good compromise. There's a few small arcades, a little fun fair and play park, and Cromer Pier to explore (toilets located there too!). To the left of the pier the beach is mostly rocks, and to the right you'll find lovely sand. There are pretty beach huts further down, and you might also spot a few goats along the grassy hills behind the beach!
No1 Cromer offers some great fish and chips (the kids meals come in a bucket and spade that you can keep if you eat inside), and people rave about Mary Jane's too. There's plenty of ice cream too, and if you find Cromer Ices (the shop with the cow print outside) they have some brilliant dairy free sorbets. Personally I actively avoid the restaurant on Cromer Pier, after a really awful experience.
Hunstanton is similar to Cromer – with a fun fair in peak season plus plenty of fish and chips and ice cream. There is also a Sea Life Centre in Hunstanton, which has a little seal hospital and penguins too!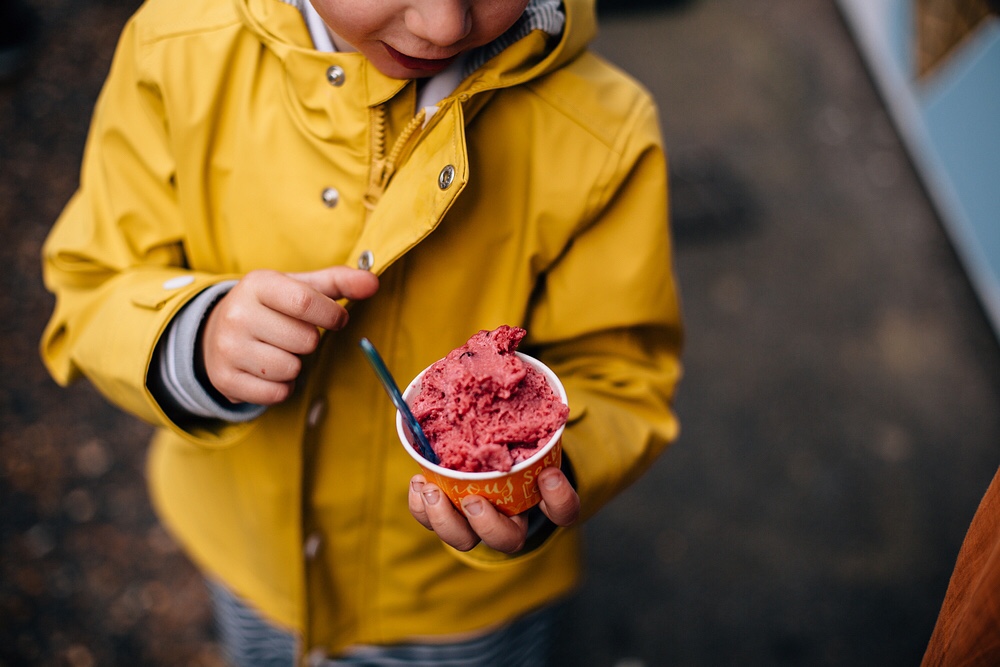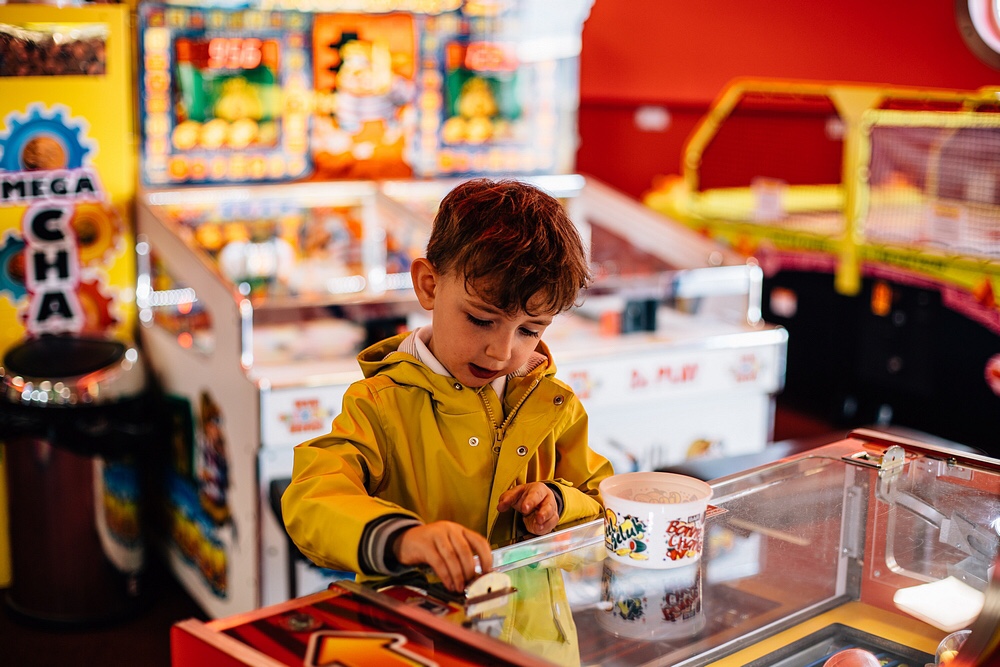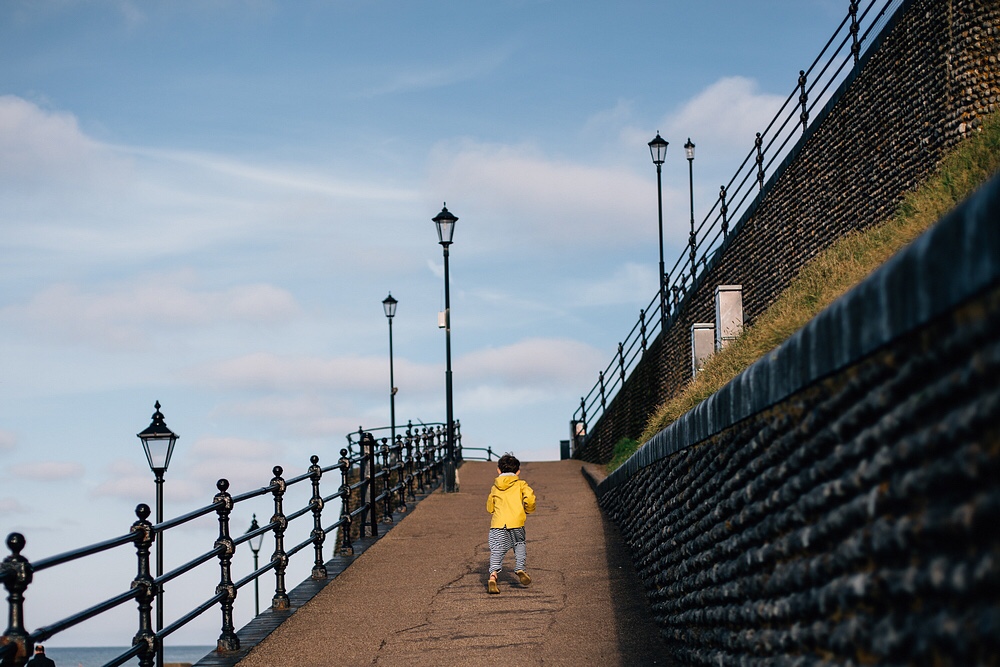 Best For.. Beach Walks and Woodland
Wells Next The Sea and Holkham are the closest beaches to us at the new house, and they are both lovely sandy beaches which are beautifully lined with woodland. Within Wells town centre you'll find the harbour – filled with boats and a great spot for crabbing, as well as the usual fish and chips, ice cream and a small arcade. The beach is a 20 minute walk away, or you can catch the Wells Harbour Railway which will take you about half way – to Pinewoods Holiday Park.
The beach does have it's own car park, and there's a lovely beach cafe (very dog friendly) and a Joules store. Wells Next The Sea beach is lined with pretty beach huts, and behind the sandy beach is a lovely forest to explore. Check out the rope swing which you'll find on the hill behind the toilet block – great fun at the end of a beach trip.
Holkham is only a few miles from Wells, and you can walk between the two if you fancy a stroll. Holkham beach is opposite Holkham Hall, and is again lined with trees which makes it a really beautiful and peaceful place. There's a wooden pathway leading from the car park to the beach, or you can follow one of the guided walks. For something to eat check out The Lookout – a really cool building based near the car park.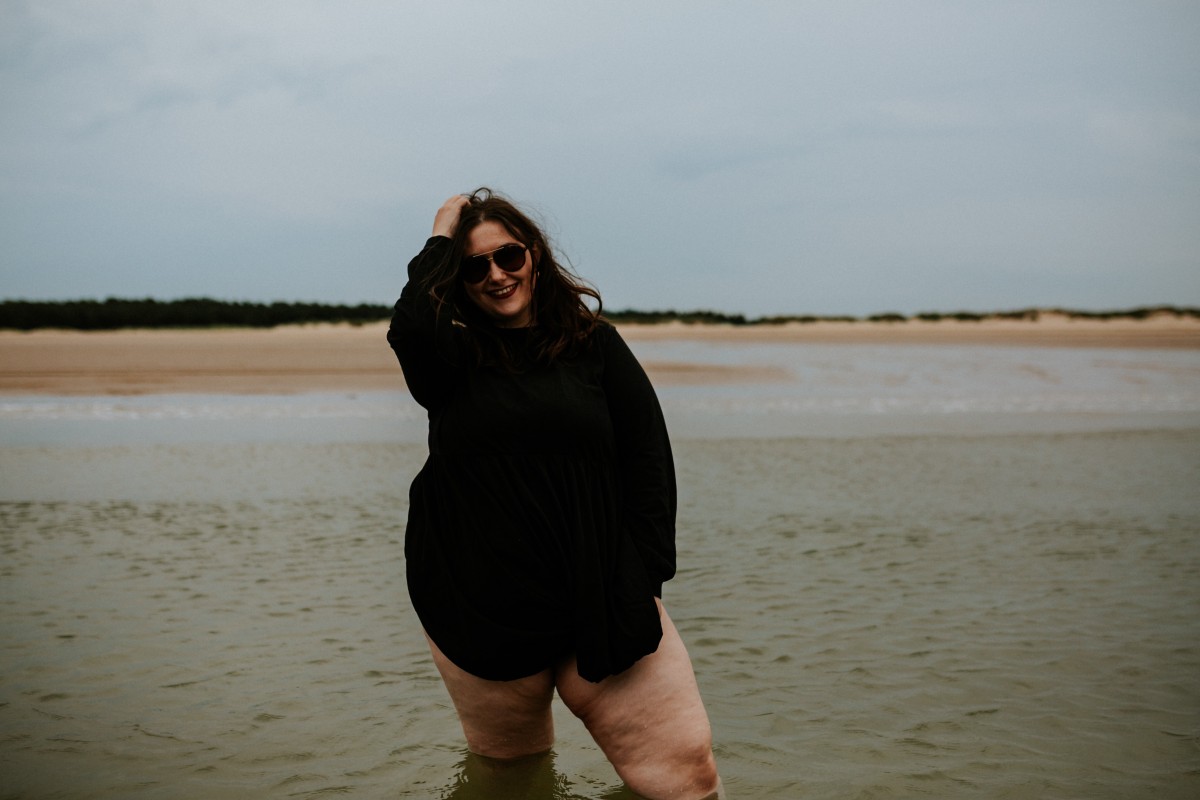 Best For.. Unspoiled Beaches
The Norfolk coastline is so beautiful, and lots of it remains unspoiled and uncommercialised. Beaches like Happisburgh and Overstrand are perfect for relaxed beach trips – where there's just the beach and the scenery to explore.
Overstrand is just down the road for Cromer, with a beautiful sand and stoney beach lined with cliff edges (long term followers may remember me breaking my arm at Overstrand beach – always take the proper path back up to your car!). The car park is pay and display (free after 6), and there is also a nice play park area. There's usually an ice cream van parked there also, plus the famous Bucket List – buckets of chips covered in delicious home made toppings.
Happisburgh (this is a proper Norfolk word, it's pronounced Haze-bruh) is one of the most beautiful places in Norfolk – you will probably have seen photos of the iconic Happisburgh Lighthouse. There's also a really lovely park there with gorgeous lighthouse views, clean public toilets, and the sandy beach just down the slope. Happisburgh is badly affected by coastal erosion, and it has been predicted that by 2025 the whole area right up to the toilets will be lost. If you're visiting in peak season head to Burgers at the Beach and choose from their renowned Crab burger, steak burger, or their home made vegan burger. Check out their Facebook page for opening times.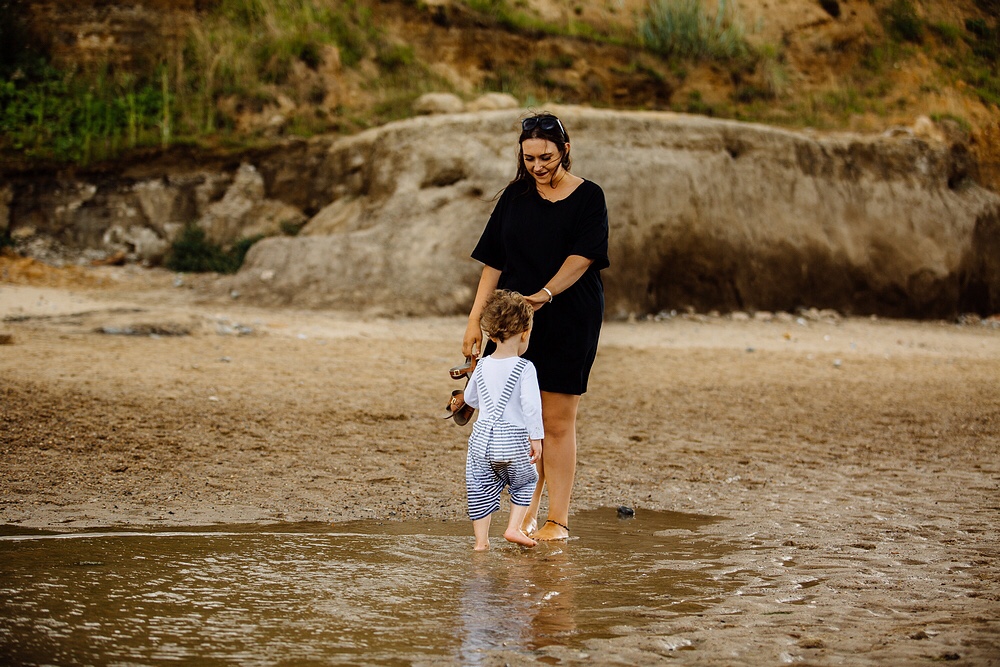 Winterton is another beautiful sandy Norfolk beach that is most definitely worth a visit. The car park is next to the beach cafe, and there is a lovely pub further into the town. The dunes are a Site of Special Scientific Interest and the beach itself is a long expanse of beautiful soft sand. From here you can walk down to Horsey which is a great place to view the grey seals – see below.
Another favourite of mine for a deserted and beautiful beach is Holme-next-the-Sea which is one of Norfolk's hidden gems and is almost always completely empty. It's located a few miles from Hunstanton, and apart from a small kiosk in the car park and toilet block opposite, there is absolutely nothing but sand, sea, dunes and the sky. After parking in the car park you walk through a pretty little golf club and over the dunes to get to the beach, and it's very likely you'll have the whole place to yourself – pure bliss.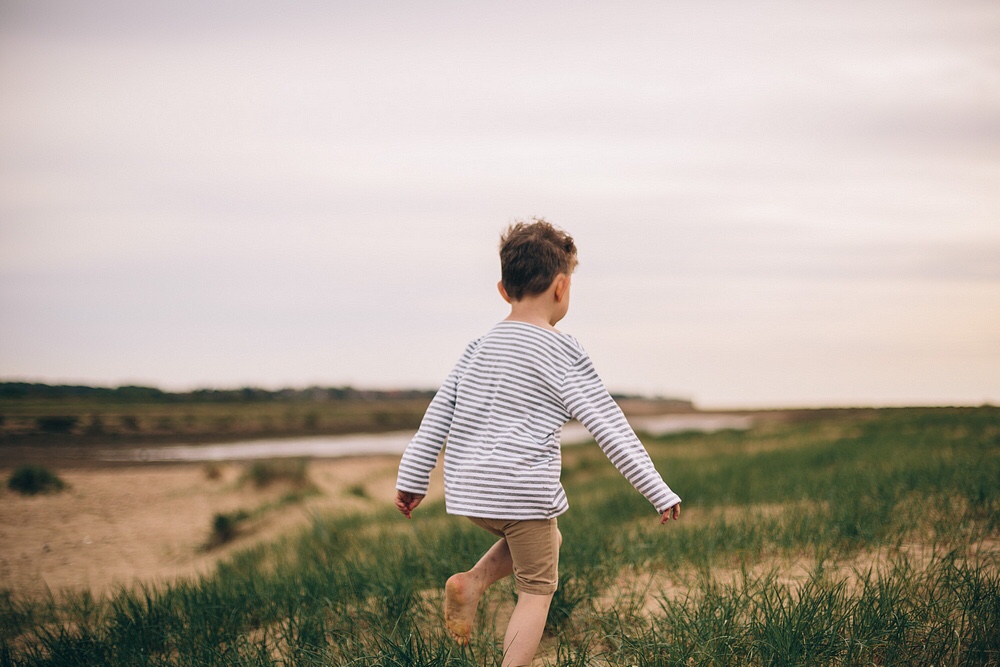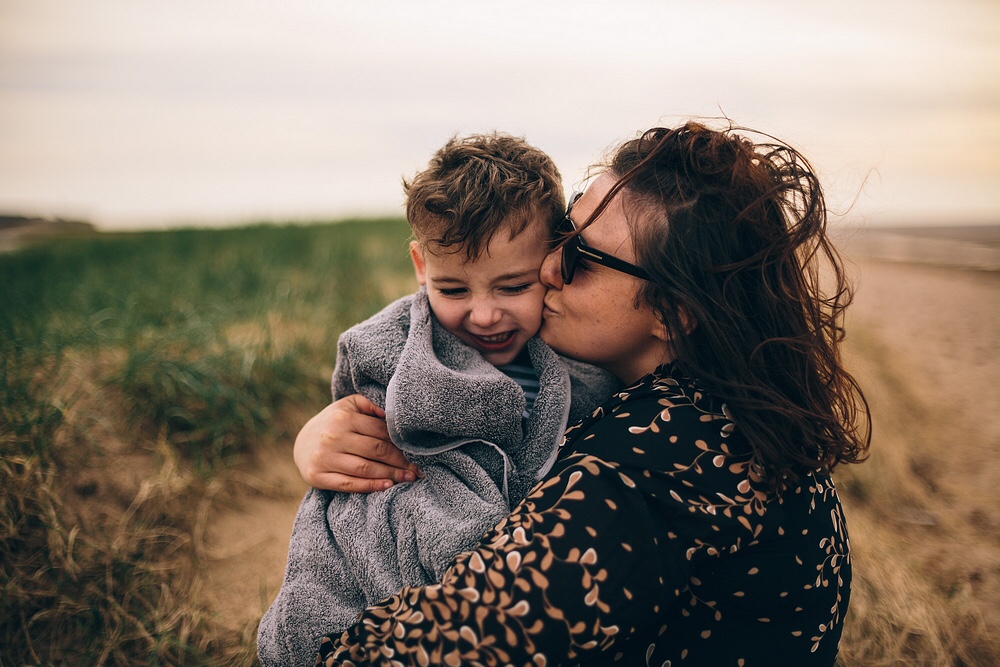 Best For.. Spotting the Seals
Another really cool thing about Norfolk coast line is that parts of it are filled with breeding seals during the Winter months. Head to Horsey Gap or Blakeney during Nov-January to see the Grey Seals and their pups. Horsey has a nearby car park and there are usually stewards from Friends of Horsey Seals who are there to keep the seals safe and can tell you all about the animals. After a walk around the beach (barriers will be in place to keep the seals safe) head to the Nelson pub to warm up.