I very rarely feel guilty about screen time. I figure life is all about balance, and it's also about keeping everybody alive. We do plenty of fun stuff together, so if I have to employ the digital nanny from time to time to get the house tided up or to make sure I don't go insane – I'm not going to feel badly about it. However, the media/other parents/mostly people who don't actually have children are very good at acting like the TV is the devil, so I understand why people do worry or feel guilty for popping their kids in front of Netflix.
The summer holidays are in full swing, and lots of parents will be struggling to get their usual stuff done in the absence of school and childcare, so screen time is about to become essential. Instead of fighting it, why not choose wisely and make sure that that screen has something fairly decent on it – meaning the guilt you feel is vastly reduced. There are actually plenty of benefits to screen time, and there are some great TV shows, apps and games that will help kids gain valuable knowledge and tech skills. Check out my list below and never feel guilty about screen time again.
(Okay you probably will still feel guilty occasionally. And also your kid probably will still want to watch some nonsense YouTube videos sometimes. But it's about balance remember? Offer up a few of these and get on with the washing/lie down in a dark room – whatever you need)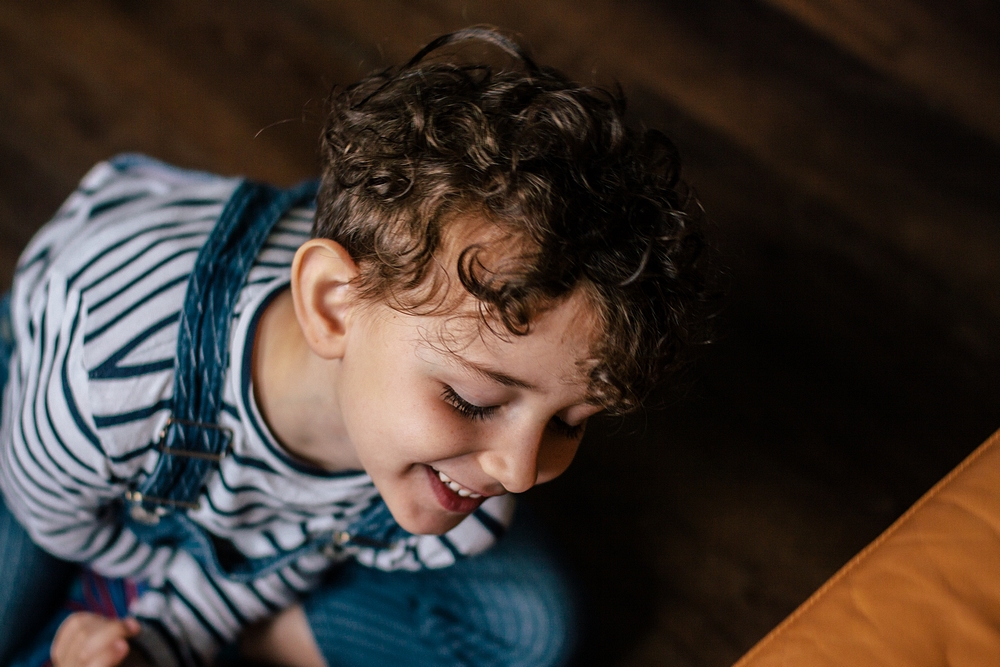 TV Shows –
Ask the Storybots – The Storybots have genuinely taught me so much as an adult, so it must be good for kids! They answer questions like "how do computers work?" and "why can't I eat dessert all day?" in a really entertaining and fun way, plus there's even a cameo from Snoop Dog so it's obviously a winner. Exclusive to Netflix but they also have a YouTube channel.
Magic School Bus and Magic School Bus Rides Again – The original version of this was one of my favourites as a kid, I even had a retro PC game of it too, so when Netflix made a rebotted version I was very excited. These shows feature an eccentric Science teacher (and then her sister in the reboot), a class full of children and a magic bus than can take them on wild adventures in outer space, into an ant hill or even into the human body. I prefer the original for nostalgia reasons but both are good! Lots of episodes on YouTube.
Daniel Tiger – I grew up watching Mister Roger's Neighbourhood, so this is another spin off that I can get behind. This one is aimed at younger preschoolers and tackles things like toilet learning, trips to the dentist and even death as well as championing Fred Roger's 'look for the helpers' message. Watch it on Netflix or YouTube.
Team Umizoomi – A fun cartoon that teaches kids about numbers, shapes and patterns. Throughout the show they encourage kids to shout out the answers so they stay engaged. I can't promise you won't start having the urge to say PATTERN POWER constantly though sorry. Find this on Netlfix and also on Nick Jr.
Blaze and the Monster Machines – Much like Team Umizoomi, Blaze and his pals feature in this fun kids cartoon that is filled with number problems, angles and some basic physics. It's pretty good! This one is on Netflic and Nick Jr as well.
Animal Documentaries – Netflix actually has a huge amount of documentary shows that are really engaging for kids. Dil's faves are Blue Planet (David Attenborough is always a great choice) and Walking With Dinosaurs which is kind of retro now but still good. For some reason they only have the Sea Monster series on the kid's netflix, but search for it on an adult profile and you'll find loads more episodes. A lot of these are probably available on BBC iPlayer and YouTube too.
CBeebies – CBeebies is loaded with some really nice educational TV shows, and they have a great app and website too with fun games featuring your kids favourite characters. My top ones to check out:
Number blocks and Alpha blocks – simple, engaging, and brilliant for getting kids thinking about letters and numbers. You can also get these on DVD and I'm sure it's on YouTube.
Mr. Tumble – only marginally irritating and great for teaching kids to sign, as well as introducing some important diversity to the screen.
Get Well Soon with Dr. Ranj – a gift to kids and also to their mums… This show is great for normalising lots of important health related stuff – especially helpful before injections or hospital tests. There's also a variety of songs including the allergy song, the cannula song and one for getting a plaster cast.
Horrible Histories – This one is more suitable for slightly older children (probably 5/6+ depending on how squeamish yours are) because it's a bit grim in places, but it's an engaging way to get kids learning about history. It's described as "the funniest, yuckiest and most gruesome bits of history" so right up Dil's street! Available on BBC iPlayer, CBBC and Netflix. There's also a new film out also, and Beth from Twinderelmo recommends the books too!
YouTube
Most of the above shows are on YouTube somewhere, but here are a few specific YouTube channels that are really great for kids.
Yoga – A perfect way to make screen time more valuable is to use it to introduce kids to fun and simple yoga moves. Yoga is so beneficial for all of us both physically and mentally, and YouTube has some great yoga sessions aimed at kids. Cosmic Kids is a really popular one with 100s of videos aimed at children ages 3+, and my lovely friend and yoga expert Holly created some great kids yoga videos for Channel Mum.
Blippi – 6/10 on the annoying scale, but I don't think Dil would ever brush his teeth without my babe Blippi. Plus his net worth is apparently $20 million so he must be doing something right. His channel has 100s and 100s of educational and fun videos – from learning colours and shapes to finding out about different animals.
Kids Invent Stuff – this is a fun YouTube channel that create inventions from ideas sent in by their viewers. Kids aged 5 -11 can send in their invention ideas with pictures and videos and these guys bring it to life.
Smart Learning For All – Rebecca from Mum of a Premature Baby mentioned the Smart Learning For All YouTube channel which her 7 year old son has been enjoying for years. They cover all kinds of maths and science topics like layers of the earth, the life cycle of a butterfly, Newton's first law of motion and global warming – all in easy to understand language for kids.
Apps & Websites
Teach your monster to read – This is a brilliant phonics and reading game for pre school and primary school aged children. We grabbed this when it was free I think, and Dil has enjoyed playing with it for a long time now. The computer version is always free, and the phone version are available from the app/play store for a small fee unless there are in one of their free promo weeks. There are actually three different games, designed to support children who have just started to recognise letters and sounds to those reading short sentences confidently so it covers a wide age range.
CBeebies – as mentioned above the CBeebies app is a fun one and features lots of characters that your child will probably recognise. Great for pre school and reception aged children.
Duolingo – This is a new one to me but it looks brilliant and we are going to start using it ASAP. Use Duolingo to learn a variety of languages including French, Spanish, German, Italian or Japanese – for free! (there is a paid for version that's ad free but the free one works just fine). This one seems to be for all ages, so kids may need a little help navigating the app, but how fun to learn a language together! Thanks to The Family Patch for recommending this one.
Calm – As well as thinking about kid's educational needs, we should of course always be considering their mental health and well being too. Meditation and mindfulness are brilliant for all ages, and starting this kind of stuff with kids when they are young gives them a great chance to create habits and coping strategies for later on in life. Calm is a mindfulness app, and the Calm Kids section is filled with meditations and sleep stories for kids. Kay from Mummy Burgess says it's especially great for any children who sometimes feel a little anxious.
Paid for Apps & Games
Reading Eggs – Not something we've tried yet but one that I always see recommended. Reading Eggs is an online subscription based learning resource full of games and activities designed to support your kids and help them learn to read. There's several different programmes aimed at children from 2 to 13. It's a bit pricey in my opinion at £6.95 a month, or you can get access for 12 months for £47.95, but there is a 4 week free trial before you commit so it's worth giving it a go.
Busy Things – recommended by Karen from That Lancashire Lass, the Busy Things website is full of 100s of games that help develop their confidence, increase concentration and practice a variety of skills. This one is £4.49 a month or £34.99 for the year, with a 7 day free trial.
For Older Kids
Prodigy Game is like Pokemon but with Maths according to Anna from In The Playroom.
Code Kingdoms is great for learning code, and adding code to real Minecraft and Roblox games for kids over 7 says Jen from The Brick Castle.