We just did a food shop and there was a mama in front of us in the queue who was smoking hot. She was in a really classic lovely outfit – black top and brightly coloured trousers which looked gorgeous on her. She was rocking one of those 90s choker necklaces which looked so cool I'm immediately off to buy one. She was with a beautiful little girl who was carrying a baby doll in the most loving way, and holding a car seat with a tiny baby inside. It looked like they were buying supplies to bake some cupcakes and they just came across as such a sweet family, she seemed so relaxed and put together. Our eyes met a couple times whilst we were waiting to pay and we both smiled at each other but didn't say anything.
Driving away I'm so mad at myself. I don't know anything about her, I don't know what kind of day she's having or how she's feeling but I could've made a difference. I stood there, quite in awe of what a super mama she seemed, food shopping with two kids like a boss, and I should've told her so.
Entering motherhood is like joining a tribe, we are a community and it's down to us to be building each other up. We are all so guilty of getting wrapped up in our own failings and flaws that we forget there could be someone standing behind us in the supermarket wishing they were as well put together.
Next time you see a mama who's got her shit together, or you see a mama who's a hot mess and it looks like she would benefit from a kind word, go say something. Imagine the difference that could make to someone's day.
And if you were the mama in Dereham Road Aldi in Norwich earlier buying baking supplies with your gorgeous babies – you're amazing mama and I wish I'd told you so there and then.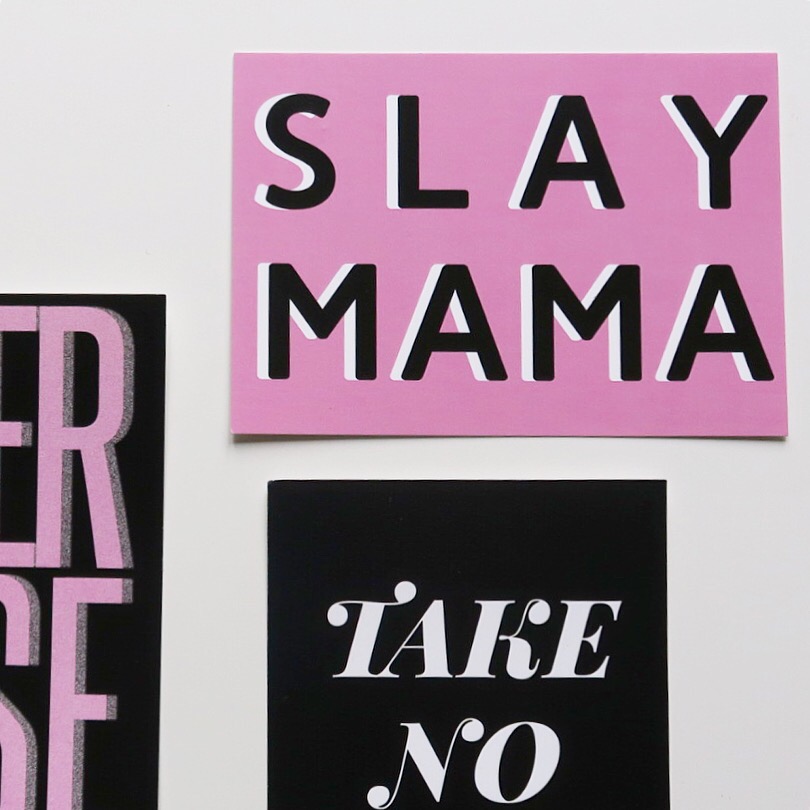 Awesome Slay Mama print from Haus of Mono