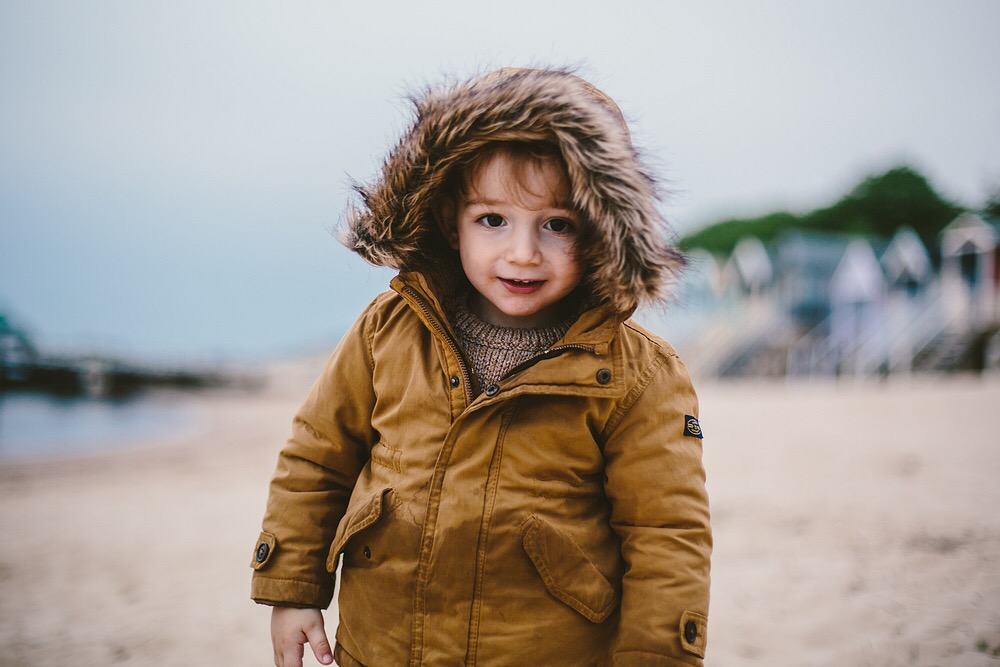 I adored being pregnant, which I know isn't something everyone can say. I was fortunate enough to only be sick once in 9 months. My only real symptom was my completely insatiable need to sleep, which was almost verging on hibernation.
As soon as I had a baby bump (may have been pasta bloat in fairness) I was straight into tight fitting maxi dresses and horizontal stripes – things I never would've dared wear previously, and I've seen friends do the same. Pregnancy seems to give women so much extra body confidence, to the point that I've heard women say they were at their most confident in their body whilst carrying their children, and who can blame them.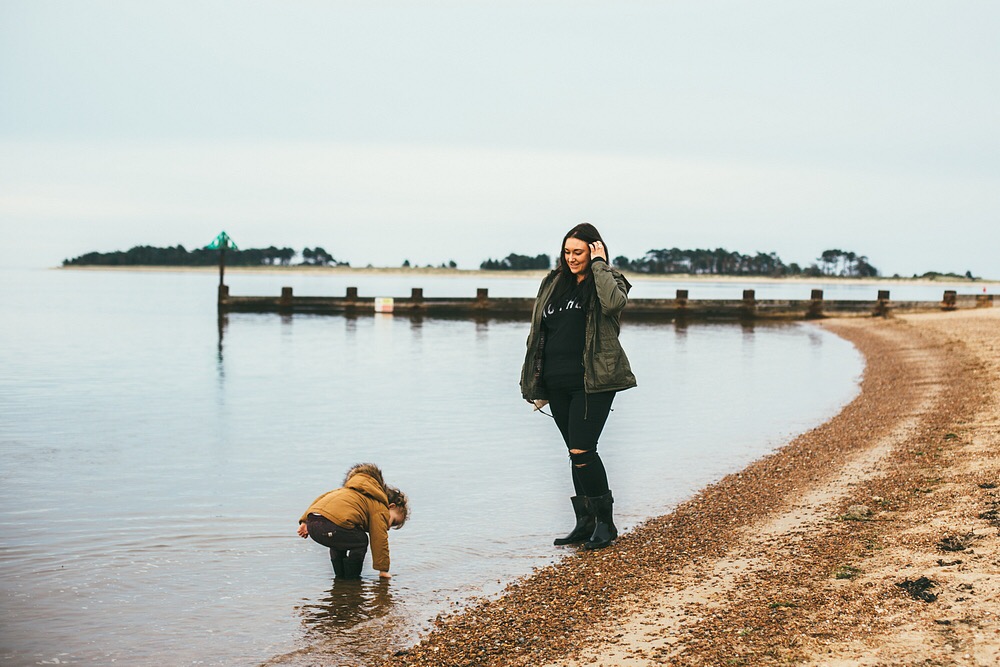 You have to admire the female body. The ability to create and sustain another life, to nurture and grow and to carry that little person and keep him or her safe for 9 whole months. It's nothing short of a miracle.
We trust our bodies to do all of this because essentially that's what they were designed for. Our skin is built to stretch as that baby grows bigger and stronger, our organs are able to adapt as they have less and less room inside us, our breasts change and develop as they prepare to produce food for this tiny little human being. Sometimes our feet and ankles swell due to the extra fluid in our bodies, we gain weight as we store extra blood and fat during the process and even our hair and nails can go through changes. And yet we forgive it all, in fact we embrace it in tight clothing and emphasise it with stripes because we are in awe of the miracle we are a part of.
We feel confident in our bodies because there is such a beautiful reason for those extra pounds and swollen cankles. We are growing a little baby, so we get to sit down and eat an extra slice of cake whilst someone else lifts the heavy box that we have no business lifting. We get to embrace it as part of the whole experience.

So I wonder why it is then, that five minutes or so after giving birth to a beautiful child, which in itself is pretty incredible, we berate ourselves for the flaws we were previously celebrating?
Why do we look down at our stretched skin and expanded stomachs and not feel the same admiration for our bodies that we did previously? Suddenly we feel shame and hatred towards our body, the body that created and grew and nurtured that sweet baby in our arms now.
My maxi dresses and stripes went to the back of the wardrobe in favour of baggy jumpers and maternity leggings. We want to hide our changed figures, seemingly forgetting all the incredible changes our body just went through and instead judging ourselves by how far away we are from fitting into our pre pregnancy jeans.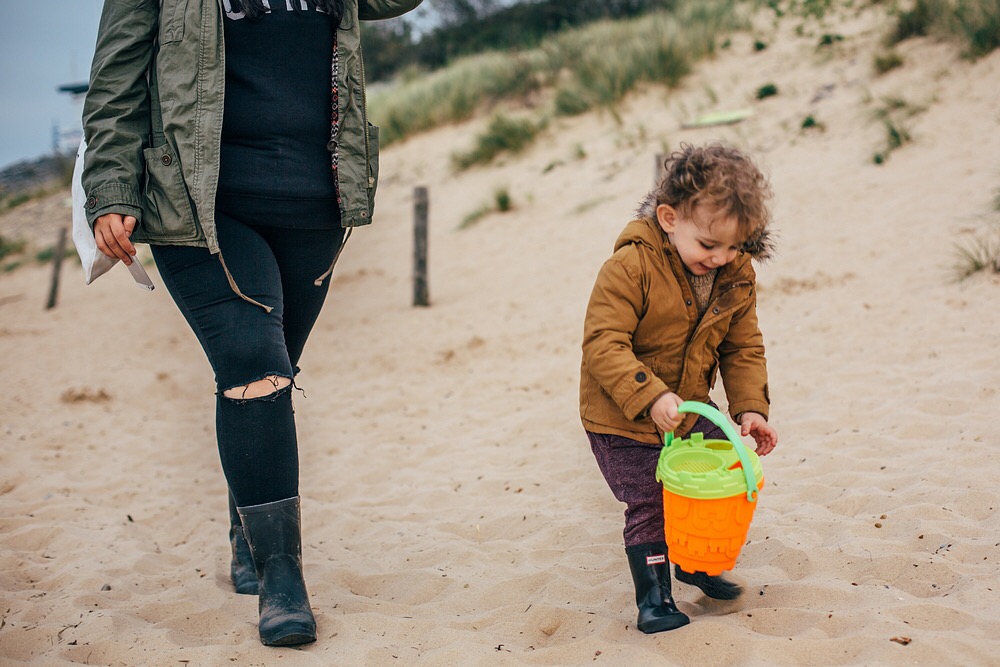 So here's my opinion: fuck your pre pregnancy jeans.
Seriously, fuck them.
Your body created a whole new person, it protected and sustained a whole new life and that is a pretty big deal. Yes, your body has now changed. You may have collected a few stretch marks, you may be carrying some extra weight. Your breasts may not be as pert as they used to be. You may be losing all the beautiful thick hair you held onto while pregnant, and you may have to cross your legs when you sneeze now. But you are so much more than all of that, you are so much more than those jeans.
You are a mother, a protector, a queen and an absolute goddess for everything your body just accomplished, and you should be allowed to feel that way without worrying about your dress size.
Because here's the thing, it's actually only you who cares. The rest of us can't tell if the leggings you're wearing are still maternity (so comfy!). The rest of us aren't aware of how many pounds you weigh now versus how many you did before you conceived. The rest of us are probably just in awe of how well put together you seem, because as women we always see the positive in others but the negative in ourselves.
Your partner is still in awe of you and your body which gave him a beautiful child, and he should be way too busy changing nappies to notice those silvery lines across your stomach anyway.

Your child will grow up to love you and cherish you as you are, and will never hold those extra pounds or squishy bits against you.
Your friends and perhaps eventually your daughter will go on to have children and you will look at them with the same admiration we all look at you with. And when they give birth and get home and they reach for those pre pregnancy jeans you'll tell them what you needed to hear back then.
Fuck those jeans.
Screw all the beauty standards that dictate women should immediately bounce back from the changes it took her body nine months to make. Shove the idea that my body should look exactly how it did pre baby up your arse because the very notion is ridiculous. Yes, your body has changed. You were part of something incredible and life will never be the same again, but if you change your perspective that can be such a beautiful thing.
And if that hasn't convinced you to leave those pre-baby jeans in your wardrobe them remember this – babies are sick a lot. And they poo, everywhere. Then they become toddlers with sticky fingers and snotty faces. Your nice, comfy, stretchy maternity leggings are much quicker to wash and dry, and that is most definitely a priority these days.
Photography by Mr. Adam Robertson