*We were gifted entry to Roarr! Dinosaur Adventure on this occasion, but frequently visit as paying customers and will be renewing our season pass shortly*
Earlier this week we were lucky enough to be invited down to Roarr! Dinosaur Adventure (also known to us locals as the Dinosaur Park) to check out what they have going on during the Easter holidays. Roarr is somewhere we often go, and I'm a big fan of everything on offer there. It's one of our favourite winter days out in Norfolk because there is plenty to do in any weather and also the rather unlikely venue for my favourite Halloween event PrimEVIL. If you haven't been before then keep reading to find out more about what there is to do at Roarr, and if you're a regular scroll down for some information on the holiday activities as well as a few new bits! You can see more of Roarr! in this vlog of ours, but bear in mind it's nearly two years old so some bits have changed!
Roarr! Dinosaur Adventure
Roarr! is a dinosaur themed attraction based in Lenwade, just outside of Norwich. The park itself is huge (set across 85 acres), and there are plenty of things to do for kids of all ages. For those who need to let off some steam there is a huge play area equipped with numerous things to climb and slide down (including the dinosaur slide which is one of Dil's faves), for those who like to explore there are two dinosaur trails set in the woodland to trek through, and for those who would prefer to sit down with a cuppa there are two restaurants as well as a fish and chip take away and plenty of picnic areas. You can visit the park's brilliant soft play (the largest in Norfolk apparently), play in one of their many outdoor park areas, try out the recently added Predator High Ropes, ride the go karts, play mini golf, dig for fossils, or visit the animals down in the secret garden.
Whether it's your first time or your 100th time, you're unlikely to be bored when there's so much to see and do. There really is something for everyone at Roarr, and I love how spacious and open the park feels. There's plenty of room to run about and explore, as well as lots of opportunities to sit and relax, learn and have fun while you're there.
The Easter holidays also marked the reopening of Dippy's Splash Zone, which is now open every day until the end of September. We were lucky enough to have some gorgeous weather during our visit this week, and the kids absolutely loved getting soaked in the splash park. Make sure to bring a towel with you – they are available to purchase from the shop but they aren't cheap!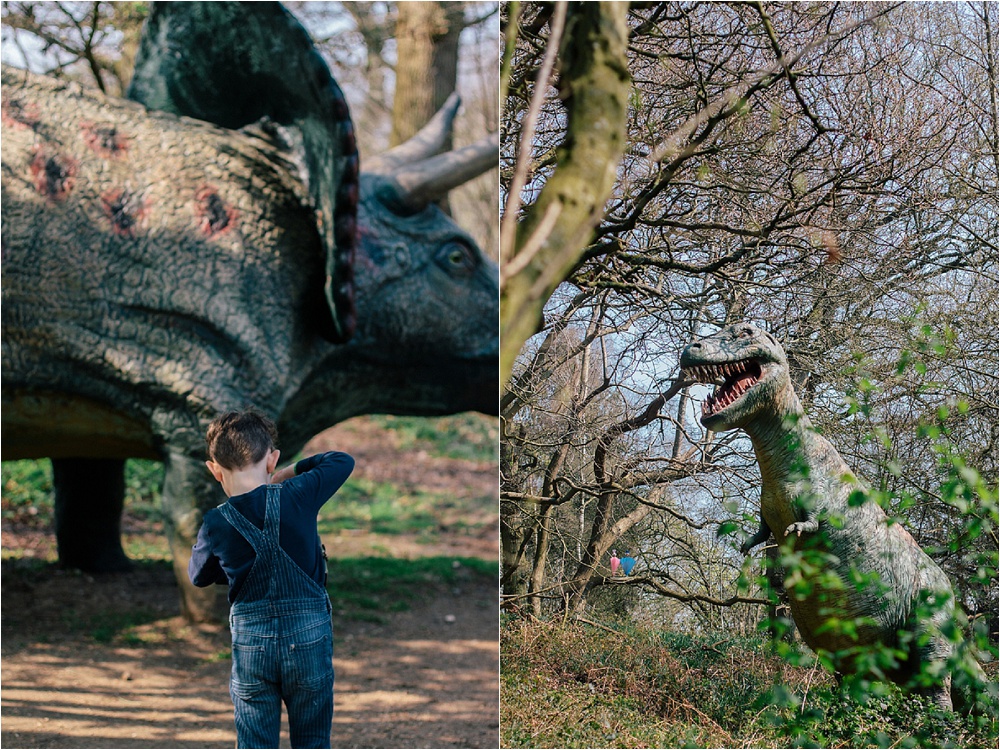 Easter Holiday Fun
This Easter the park has been transformed into an Easter Wonderland, complete with Mad Hatter and the Queen of Hearts. After the kids enjoy an Alice themed tea party on the dinosaur trail they can head over to do some Easter themed crafts in the Secret Animal Garden. Truthfully Dil and his friends weren't particularly fussed about these festive additions, and just wanted to have lovely time exploring the park together.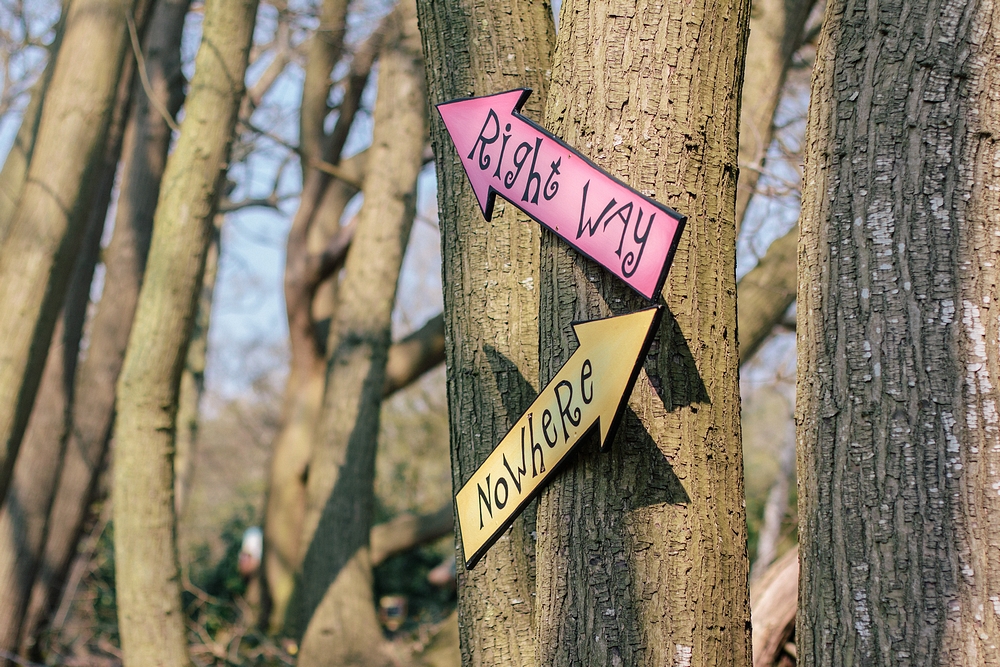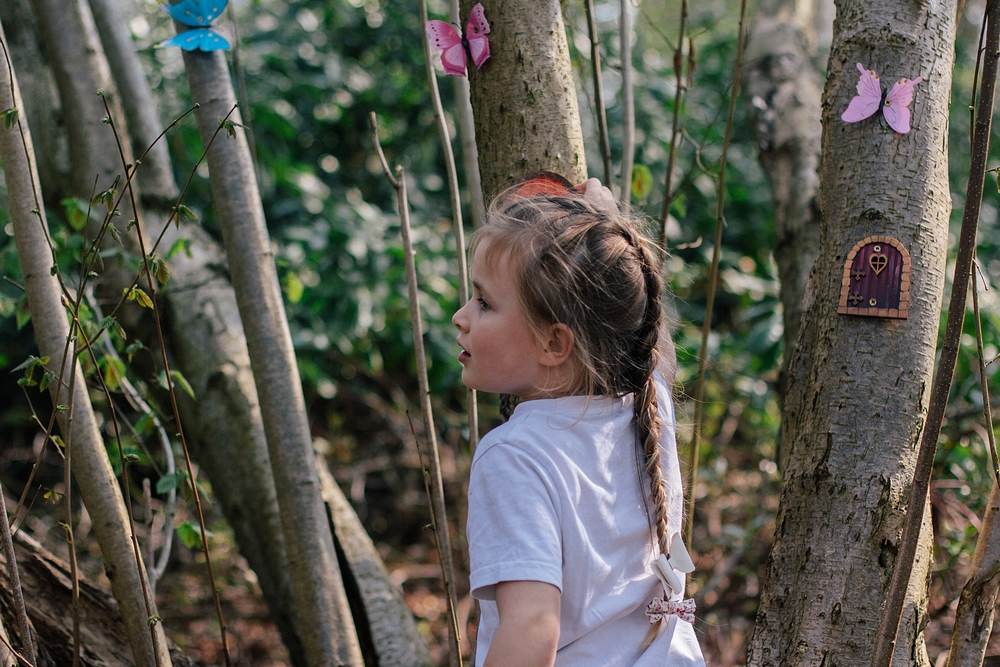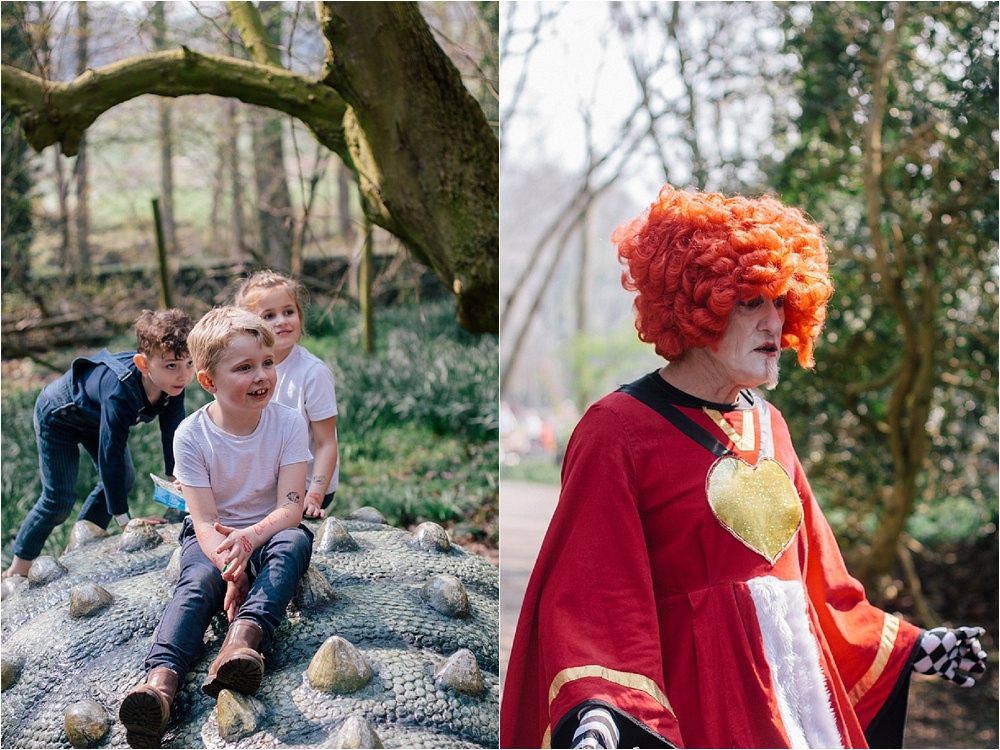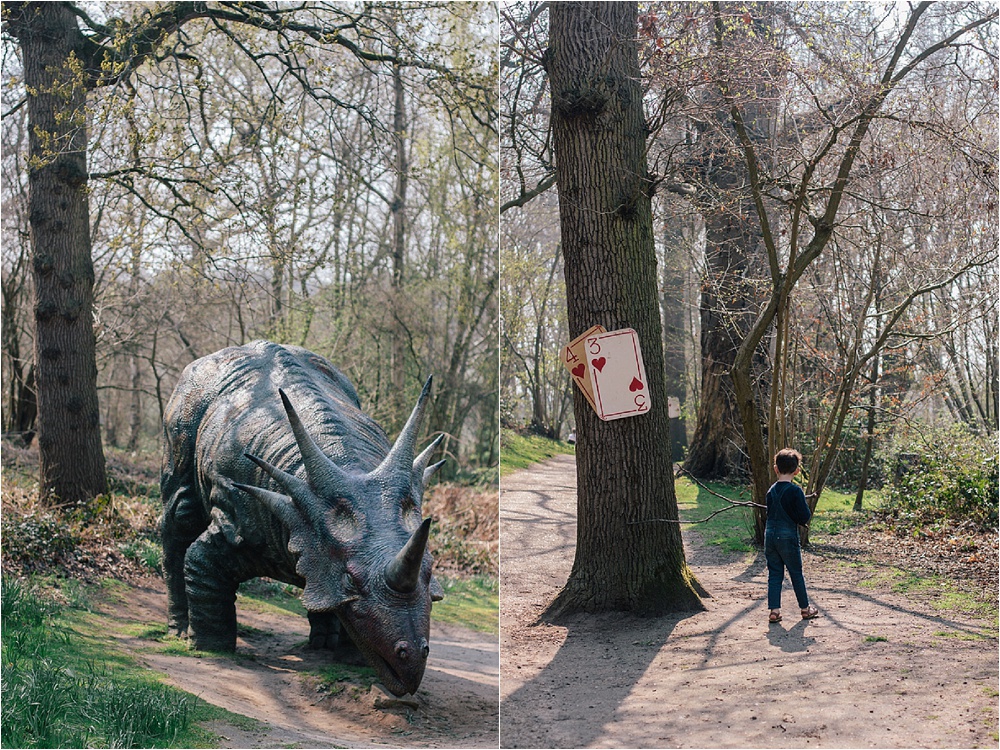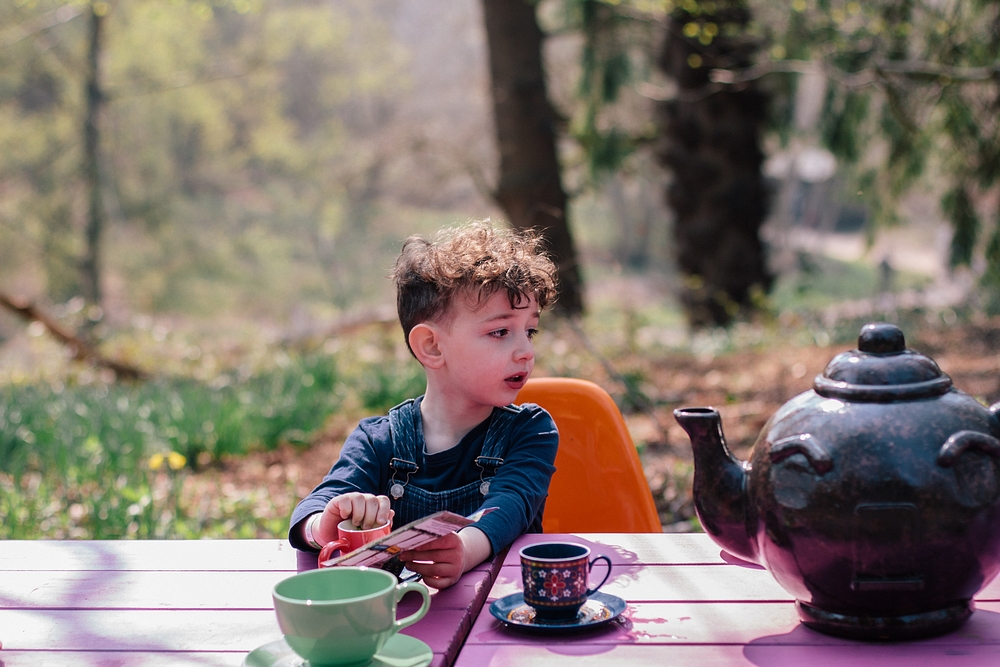 New for Spring 2019
As well as the new Predator High Ropes which opened last year, and the fairly new Splash Zone which has just reopened for the summer season, Roarr! has also opened up a new soft play area for little ones called Dippy-ville. Dippy-ville is an indoor soft play space suitable for their youngest customers, and features two small soft play areas, activities lining the walls and a fun interactive digital floor game, as well as some seating and a hot drinks machine. I'd say the area is probably aimed at ages 3 and under and is a little underwhelming, but it does seem a great place to let your tiny ones have a play without the boisterousness you can sometimes get in the larger soft play area.
We thoroughly enjoyed our visit, as we do every time we head over to Roarr! For us the added Easter activities weren't really necessary, and the kids unfortunately weren't very keen on the Queen of Hearts, but the opening of Dippy's Splash Zone was a very exciting addition to a great day and I'm sure we'll be back again soon to splash some more. The admission rates for Roarr! Dinosaur Adventure have recently changed, and it is now done on a height basis rather than age, so do check out their website to find out how much your entrance fee will be. They are also running new season ticket packages which do offer a great saving – we'll be purchasing two platinum passes next time we are there.