Every time we have a family birthday coming up I start to think about cake. Having a child with food allergies means that it's not quite as simple as picking up just any store bought cake. There are a few available in supermarkets which are dairy and soya free like the Tesco Rainbow Sponge Cake or the Jammy Dodger Celebration Cake but unfortunately both contain egg which is another common food allergy in young children. So today I wanted to share our favourite dairy, soya and egg free cake recipe! This could also be made gluten free by using a suitable flour. We've used it to make cupcakes but it can also make one large cake – just adjust the baking time. Original recipe and more information of the history of the cake over on Sweet Little Blue Bird.
We love making these cakes and I bet no one will know they are free from anything! Scroll down to the bottom for a little behind the scenes video of our baking session.
Chocolate Crazy Cake Cupcakes
Dry Ingredients
1 + 1/2 cups plain flour
1 cup sugar
3 tbsp cocoa powder
1 tsp bicarbonate of soda
1/2 tsp salt
Wet ingredients
1 tsp white vinegar
1 tsp vanilla extract
1 cup water
5 tbsp oil (we used Lucy Bee coconut)
Method
Mix together your dry ingredients
Make 3 holes in the mixture – two small and one slightly larger
Pour the vinegar in one small hole, vanilla in the second small hole and the oil into the largest one
Pour the water on top of it all and mix until smooth
Pour into 12 cupcake cases and bake at 180•C in a preheated oven for approximately 15 minutes (oven times will vary)
The cakes are finished when you can poke them with a toothpick and it comes out clean
Allow to cool before decorating
Delicious Chocolate Icing
Ingredients 
300g icing sugar
40g cocoa powder
100g dairy free butter
40ml alternative milk
One small mini moo bar of original Moo Free – melted
Method
Sift the icing sugar and cocoa powder into a bowl and add the butter. Mix well until combined
Using the slow speed on an electric whisk beat the ingredients as you slowly add the milk, a few tablespoons at a time
Pour in the melted chocolate
Beat on a high speed for about 5 minutes until light and fluffy
Spread or pipe onto the cupcakes, decorate with any toppings you fancy and enjoy!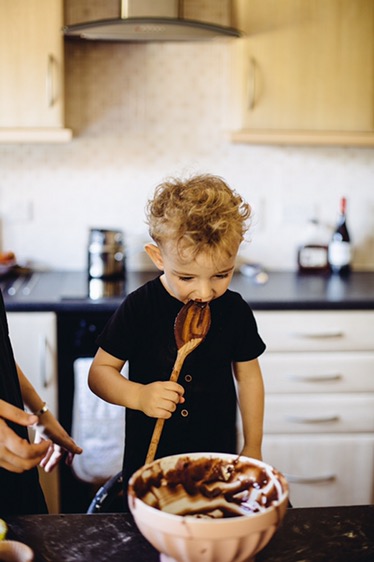 I had big plans for the decoration of these cupcakes when we started but Dilan had other ideas, and I think they still turned out really good.  We used mini marshmallows, gold confetti sprinkes and brand new Moo Free Organic Dairy Free Choccy Drops on top of our delicious chocolate icing.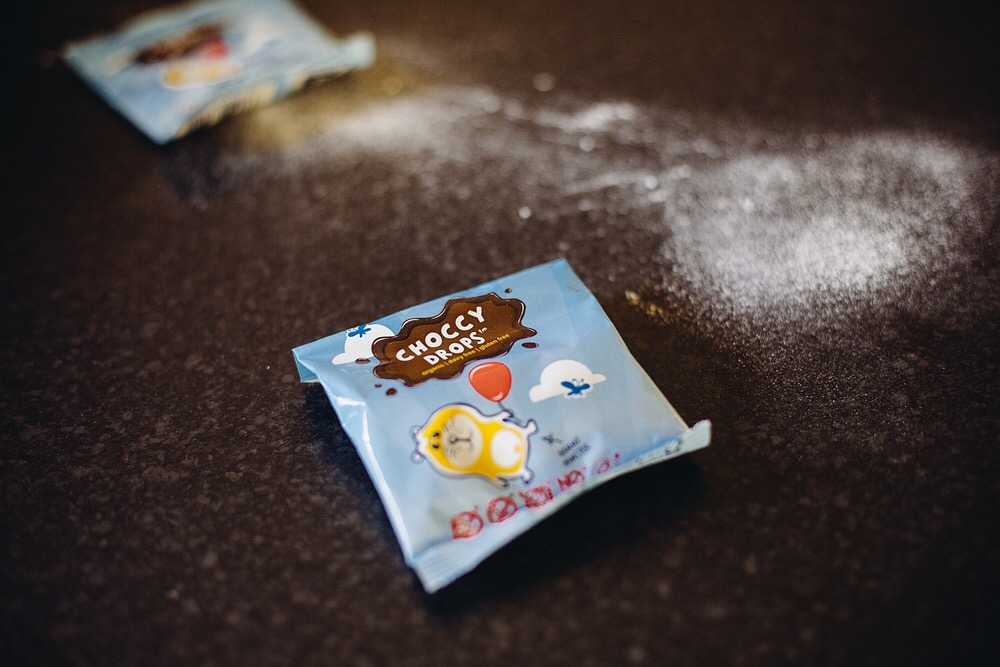 These lovely little drops are huge news in the dairy free world because it's very hard to find any kind of chocolate button or chocolate chip that is both dairy and soya free. They are perfect for this kind of decorating and I think they'd be great in some chocolate chip cookies which we will definitely try soon! Dil is a huge fan of Moo Free and absolutely loved these new drops. The lovely people at Moo Free have actually sent us some extra packs to give away! For your chance to win a stash of Moo Free Choccy Drops to try for yourself just head over to our Facebook or Instagram page now and look for the info!
*I should point out that Moo Free sent us 10 bags to give away but unfortunately there's only 9 as we needed an extra one for baking – watch the video to see why! Sorry!! I'll throw in a few Moo bars too, to make it up to the winner! Giveaway closes September 17th.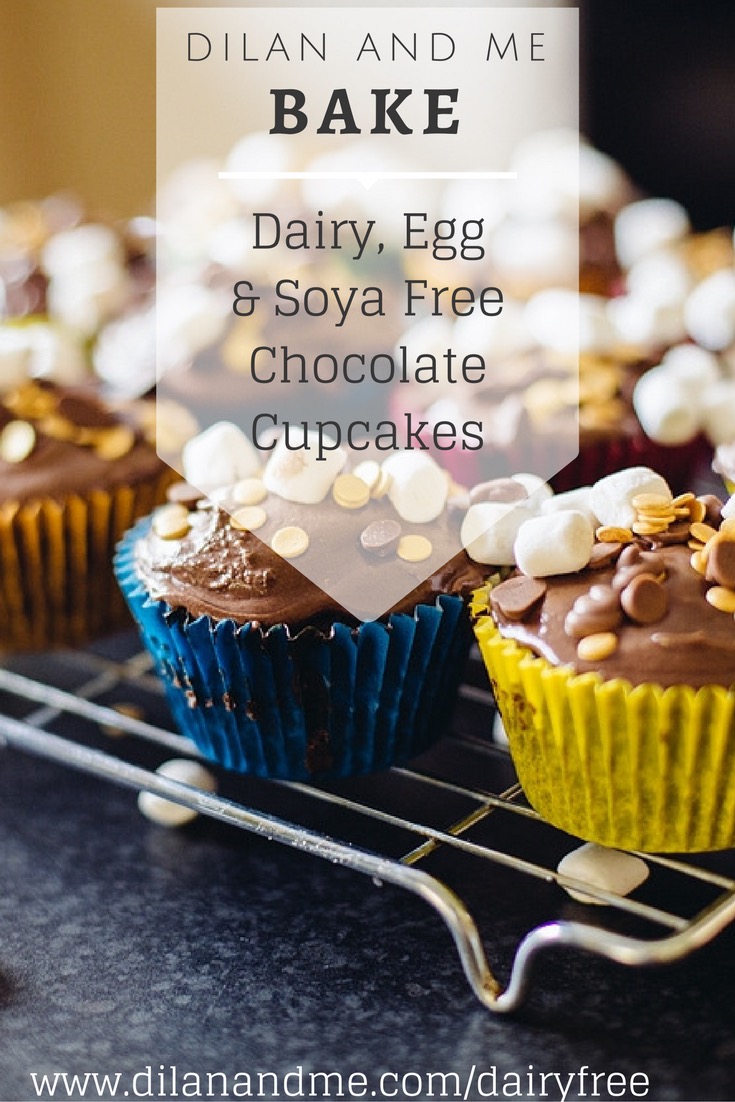 Photography and filming by Mr. Adam Robertson