Now that the weather is changing I'm finding myself thinking up more craft and indoor play ideas. As much as we do love puddle jumping and playing in the leaves it's nice to stay inside in the warm and find a few rainy day activities to keep us busy for the afternoon.
I've been hunting for some Halloween craft ideas for our upcoming KindaKids event and I've found so many great ideas out there. Here's a few of my favourites, all suitable for toddlers and young children, with a little adult supervision!

These pretty Upcycled Halloween Lanterns over at Le Coin De Mel. These lanterns look really simple and fun to make, and the end result is so effective! Definitely something Dil will have loads of fun with – anything messy gets a thumbs up from him. These could even make a nice keepsake or present for someone. Make them at any time of year just by varying the colours and the silhouettes you use – check out the Bonfire Night version.

These sweet (get it?!) Ghost and Pumpkin Lollipops from Lady Bug Home look brilliant and again really simple to recreate. I love that these crafts can be done with things you've probably already got in your craft box and they are really great for young children with short attention spans. The penny tip is a great one. Dil loves lollies so I don't think our ghosts would last very long!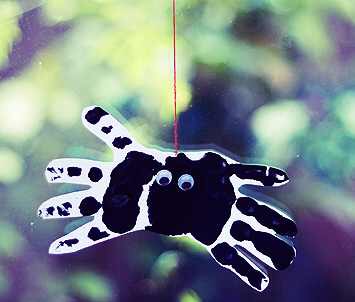 These friendly looking Hand Print Spiders from This Mummy Loves look brilliant. Suitable for all ages, you could even make some teeny tiny baby spiders with little hands. These again would make lovely keepsakes and presents – we'll definitely give these a go!
Clare over at Clare's Little Tots has loads of really great ideas for simple crafts and sensory play for under 5s. I really love the Pumpkin Suncatcher and the Paper Plate Pumpkins which will be perfect for my Halloween KindaKids session. Definitely one to check out.

One of my favourite blogs and a great resource for all kinds of play, sensory and learning ideas is Adventures of Adam. The Ways to Play With Halloween page is bursting with brilliant ideas to try out. The Neon Ghost Egg Splat Painting looks like so much fun!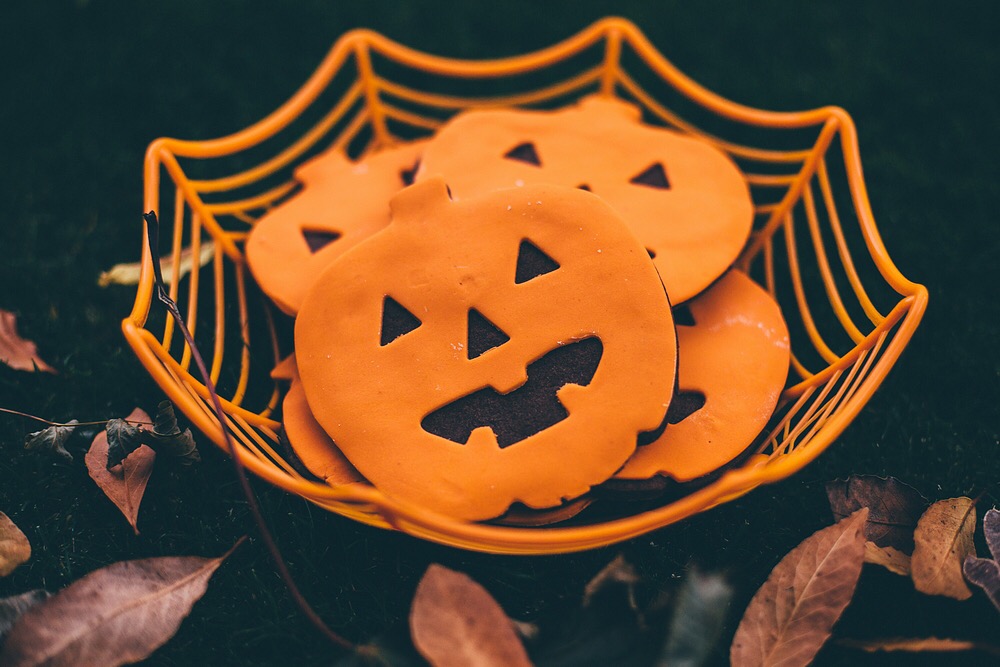 If you're looking for some edible Halloween fun check out our super easy (and chocolatey) Pumpkin Biscuits. I also really love these Gingerbread Halloween Mummies from The Gingerbread House.
That should be enough crafting to keep you going over half term! Let me know if you give any of these brilliant ideas a try or if you've got any others we should be doing. Happy crafting, and happy Halloween! Don't forget to pin this post if you want to save these ideas for later!