*We were gifted entry to Paradise Wildlife Park in exchange for coverage on my social media channels*
Paradise Wildlife Park is a brilliant day out for animal lovers and families. It's made up of a beautiful zoo filled with big cats, primates and farm yard animals but it's so much more than that. The park is also filled with amazing play areas for kids – think fire engines, giant play houses and a train with a slide to play in, and the new dinosaur area of the park is really awesome too. It's really a great day out and actually one of my favourite places we've visited I think. We were recently invited down to visit Paradise Wildlife Park again and here's what we thought of our visit/
Check out the video from our first visit to Paradise Wildlife Park too.
Paradise Wildlife Park
For the remainder of the summer you can use code 'pwpsummer10' to get yourself 10% off tickets online.
The Zoo
Paradise Wildlife Park has a huge amount of animals to check out including monkeys, penguins, meerkats and birds. They also have an impressive Big Cat Territory which includes White Lions, tigers, cheetahs, jaguars and more as well as farm animals, reptiles and zebras.
As well as exploring the zoo you can book all kinds of experiences and tours including being a keeper for a day, feeding or photography experiences, and a champagne breakfast or brunch with the big cats.
One of my favourite parts of Paradise Wildlife Park is the cafe in Big Cat Territory, which gives you a brilliant view of the zoo's beautiful tigers. Throughout the zoo you will find different places to grab a snack or a drink, and there are so many different opportunities for kids to climb and explore in the various play areas.
The Play Areas
Without a doubt the best bit of Paradise Wildlife Park is the huge amount of fun play equipment scattered around the park. From fire trucks to train engines with built in slides, swings within miniature tree houses, a pirate ship and a giant gorilla hand to sit out – it's a whole lot of fun! Also worth checking out the large indoor soft play, the crazy golf (£2pp plus 50p deposit for a ball) and the splash pool if it's warm out!
Both times we've visited Dil has spent way more time having fun in the play areas than he has looking for the animals, and when you ask what he loves about Paradise Wildlife Park that's what he remembers the most.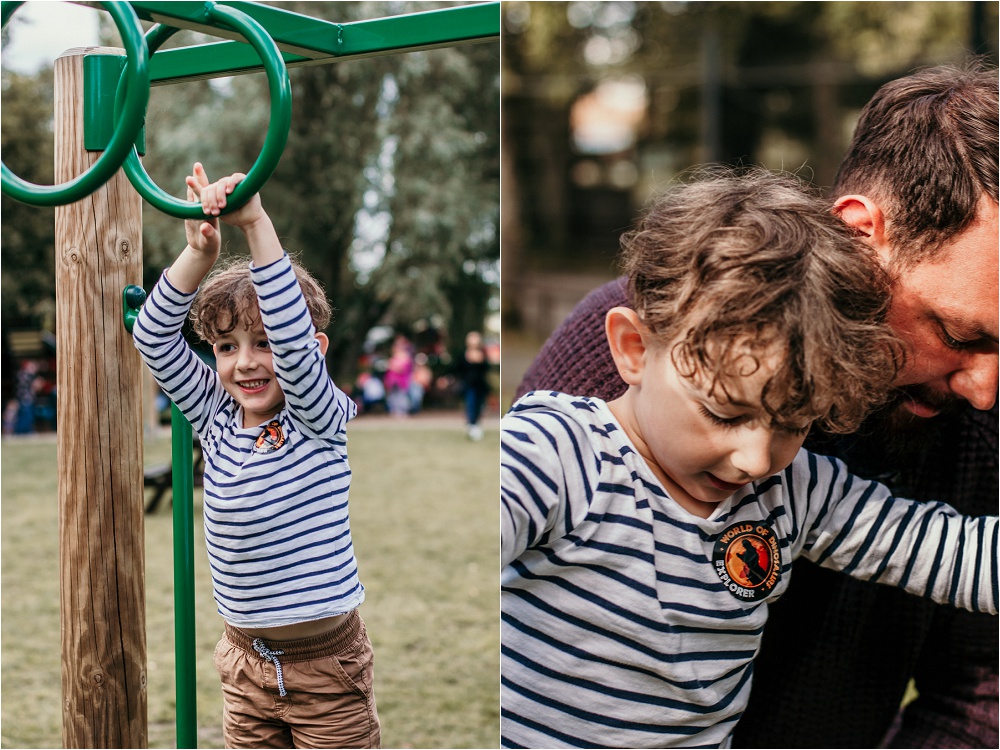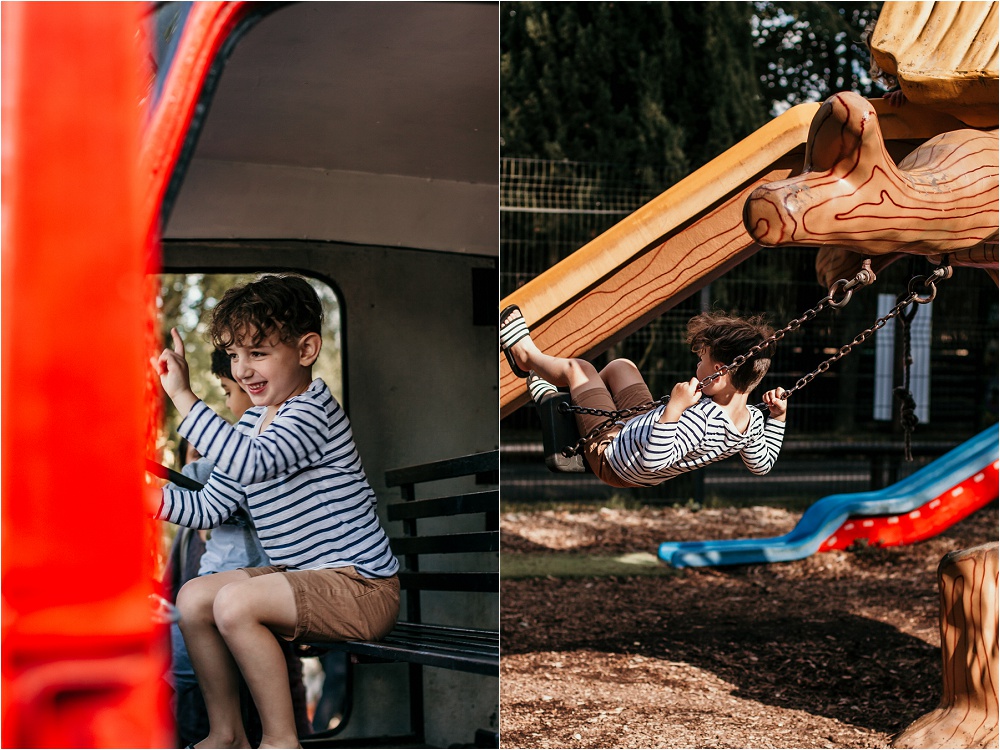 World of Dinosaurs
The newest and most brilliant addition to Paradise Wildlife Park is the World of Dinosaurs – a really fun and interactive part of the park filled with fun dino related activities. Here you will find an excavation zone where kids can uncover dinosaur bones, dinosaur eggs to play and pose in, and a (slightly random admittedly) Dinosaur Day Care where you can check out the baby dinosaurs and play with dinosaur pop – every kid's dream surely.
The main part of World of Dinosaurs is a walk through the forest, which is filled with animatronic dinosaurs who move and roar as you walk by. Dil adored this bit, especially jumping in the car to escape the T-Rex. Watch out for the dinosaur at the end who squirts water when you least expect it!