*This is a collaborative post and the items shown were gifted to me*
As August comes to an end, the kids get ready to head back to school and the shops start to fill with pumpkin scented everything (and probably even Christmas things), it's time to accept that Summer is pretty much over and we better dig our jumpers and boots back out soon. There's always a weird transitional period between seasons where we don't quite want to give up on what we've been wearing, and the weather is still changeable enough to get away with it. Moving from Summer to Autumn/Winter can often just mean adding layers to the outfits you've been living in, if you shop smart. PrettyLittleThing offered me the chance to search their website for some AW20 picks, and I'm going to share a few of my favourite looks with you below.
I really like the PrettyLittleThing Plus range, and I think they are doing a great job of showing other brands that plus size customers want that are fashionable just like their straight size customers – rather than the weird shapeless offerings from a few other plus size brands. The range goes from size 18 – 24 and sizing is mostly really generous – quite a few of the items I got were too big.
Floral Maxi Dress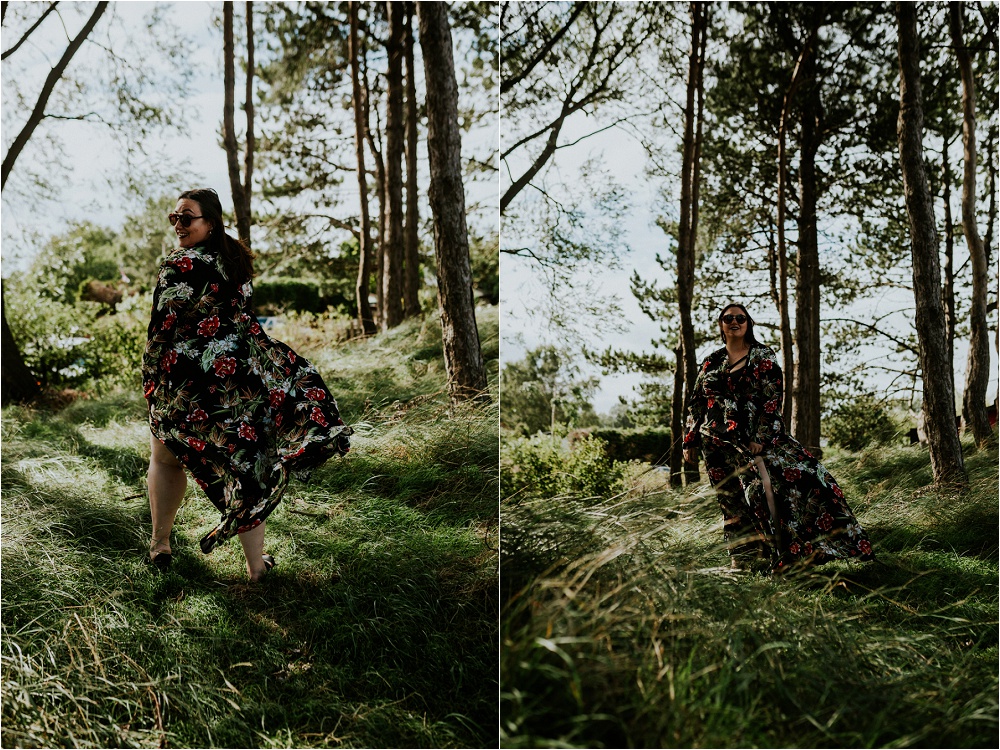 One of my go to looks all year round is a floaty floral maxi dress. In the summer I go for light, sheer fabrics, and in the Autumn I look for something long sleeve and heavier, or I add a jacket or coat. PLT has loads of dresses, and I love this Floral Twist Front maxi dress which makes me feel really glamorous and dressed up. It is quite long on me though (designed to wear with heels I think) and the slit is quite high – but either add a safety pin or put some cycle shorts underneath to sort that out.
Polka Dots
Thanks to that Zara dress polka dots and dalmatian print are having a moment, and with the rest of the high street still playing catch up I think we'll see more of it this AW. I wouldn't usually wear white – in fact it's pretty rare for me to wear anything but black, but I loved this PLT White Tie Waist Dalmatian Print Midi Dress. The fit wasn't great on me – I found the arms a little too big in the size up but I felt like I needed it for the hips and stomach, but it looked great with my leather jacket on.
Casual Looks
Lately my style has been kind of evolving, and I'm enjoying trying out more casual looks. I love these Plus Casual Trousers which I have in black and khaki – and now I need the stripe and leopard print. Team them with a crop top, a slogan tee or a sweatshirt and you've got a really cool and casual look. I'm wearing them here with the Basic Long Sleeve Top in Stone.
Another casual look I love for Autumn/Winter is an oversized shirt which is a great way to take loads of outfits into the colder months. Throw it on over a summer dress to stay warm, tie it around your waist with a look like the one above in case you get chilly, or tie it up 90s style with your favourite pair of high waisted jeans. Or wear it over your Lucky Sew and Sew bra in your mates kitchen while you're feeling your oats – whatever floats your boat. I love this Green Tartan Oversized Shirt for any of those scenarios, worn here with the same casual trousers.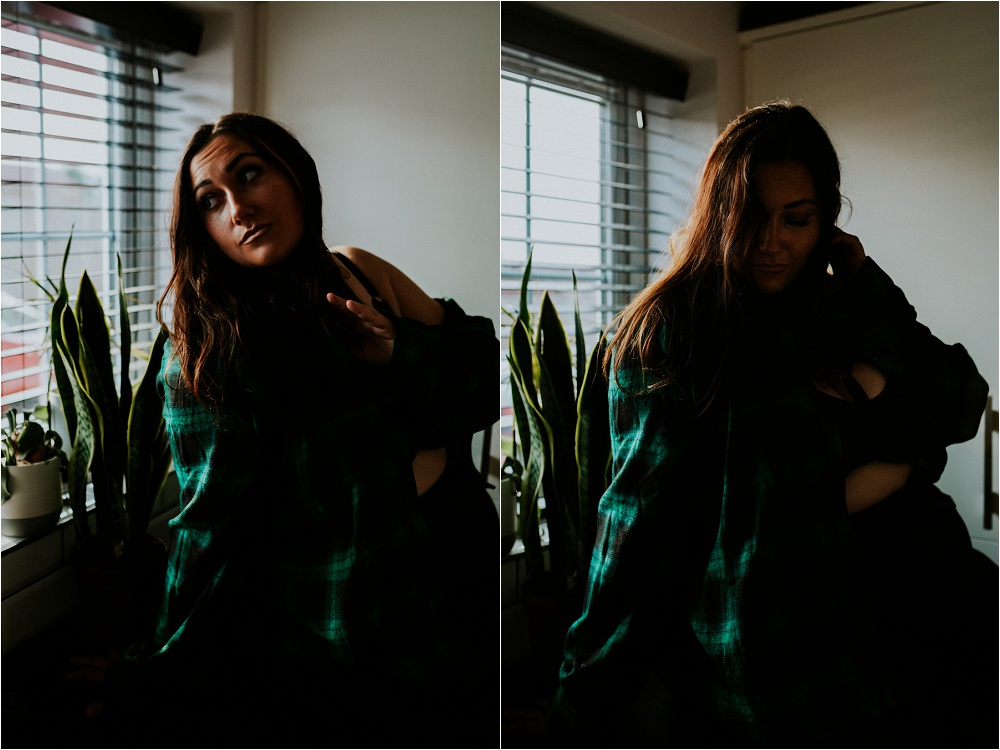 Midi Skirts
Another of my 'go to' looks, and an Instagram fav, is a crop top and a pleated midi skirt. PrettyLittleThing have some great skirts, and I adore the colour of this satin Leopard Print Pleated Midi Skirt, and it looks great with the black Basic Long Sleeve Top. As the weather gets colder I'd throw on tights and a jumper or cardigan on top, and this is another look that would go well with a cropped leather jacket too.