Christmas 2020 is going to be a bit odd isn't it? So many of the things we would normally be doing have been cancelled or changed, and it's really hard to know how best to enjoy that magically Christmas spirit while still keeping ourselves and our loved ones as safe as possible. With the end of Lockdown 2.0 coming and the announcements of the new tier strategies and Christmas bubbles released this week, lots of us are trying to make some kind of Covid friendly Christmas plans. So many industries have suffered throughout this pandemic, and hopefully this December we can support these sectors and local businesses as much as possible. The arts and theatre industry have been so affected by these lockdowns, so it's great to see that theatres will be able to safely put on productions throughout the Christmas period. Norwich Theatre Royal has three brilliant shows coming up for the Christmas period and I'm thrilled because is it even Christmas without a trip to the panto?!
Norwich Theatre Royal Christmas Season
Shows are running for a limited time only, and tickets are limited in order to keep every safe and socially distanced, so if you're looking to enjoy a show and support the theatre this Christmas then get your tickets booked quick. We visited the Theatre Royal for their panto last Christmas and Dil enjoyed it so much, so we've already got our tickets for this year's performance. Here's some more details about the three shows coming to Norwich Theatre Royal this Christmas. Scroll down to the bottom for your chance to win tickets to one of the shows.
Panto in a Pickle
16-24 Dec| £10 to £13.50 & Family Ticket (x4) £50
There has been a terrible mess-up in Panto-land.  What is Cinderella doing with those magic beans?  Why did Captain Hook stop Snow White going to the ball?  How did Aladdin end up in an enchanted sleep? All of your favourite Panto characters need your help to get them back to their correct stories as this really is a Panto in a Pickle!
A Circus Carol
16-23 Dec| £10 to £17.50 & Family Ticket (x4) £65
Charles Dickens' timeless classic Christmas Carol is literally turned on its head in this spectacular production filled with gasps, thrills and laughs. Combining acrobatics and truly amazing trickery with ghosts of Christmas past, present and future, this marvellously intricate reimagining captures all the thrills and spills of the original festival tale with even more spectacle.
She Go Does It Under the Christmas Tree… with Friends
16-23 Dec, various times | £10 to £21.50
Don't miss this brand new show from much-loved Norfolk comedian Karl Minns, with the return of one of his favourite Nimmo Twins comedy creations, She Go, alongside some other local characters.  She Go Does It Under the Christmas Tree…with Friends will be a festive look back at what a year 2020 has been here in our fair county of Norfolk.
TO BOOK TICKETS, VISIT NORWICHTHEATRE.ORG OR CALL NORWICH THEATRE BOX OFFICE ON 01603 630 000.
All performances will be conducted in strict adherence with social distancing rules and latest Government guidance, with seating within the Theatre Royal auditorium being specially adapted to accommodate a socially-distanced audience and shows running from 60-90 minutes without an interval.  Carefully designed COVID-secure queuing systems will be in place across the Theatre Royal building to guide audiences to their seats in a safe, convenient and comfortable way.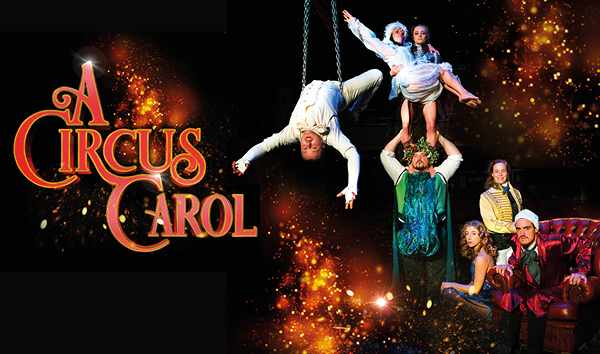 Win Tickets!
For your chance to win up to 4 tickets to A Christmas Carol on Wednesday 16th December at 7pm enter below!