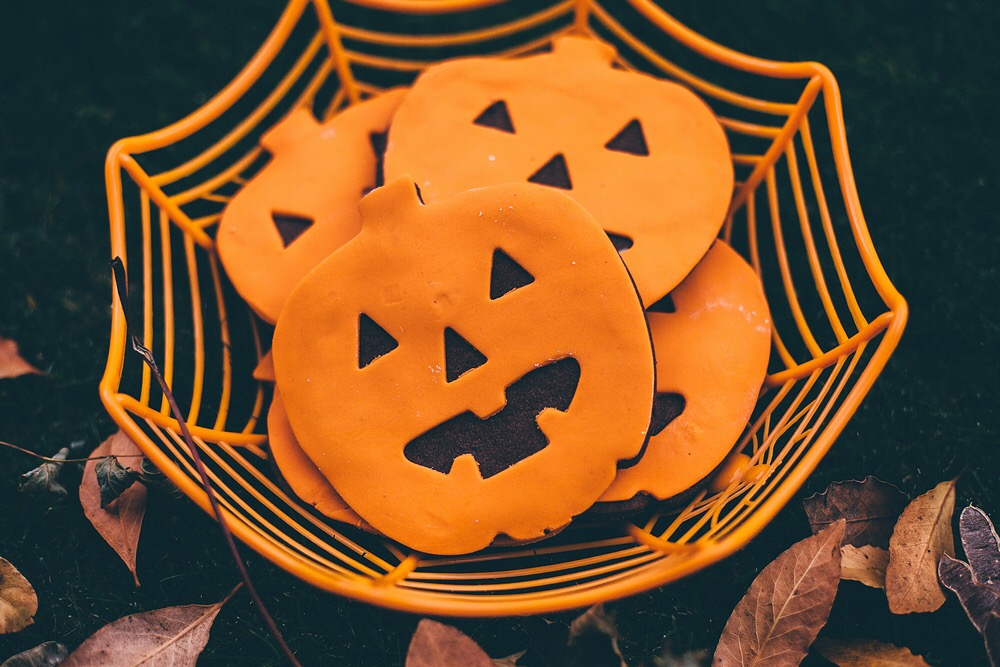 Halloween has always been my favourite holiday. I'm not sure if it's the fun of dressing up, or the excitement of Autumn beginning that makes it extra special but I've always loved it. Plus I very rarely miss an opportunity to bake some biscuits so I couldn't pass this one up. These biscuits are super quick and easy to make which means they are brilliant if your little one likes to help out in the kitchen, but they are also really effective and look great. They would be great as treats for family and friends, favours at a party, or why not give some away as a random act of kindness? They are free from dairy, soya, and egg, and could be made gluten free by using an alternative flour.
I've used our Favourite Biscuits recipe which is always my go to for this kind of thing, but I've substituted 25g of the flour for cocoa powder to make them chocolate and give them a darker look.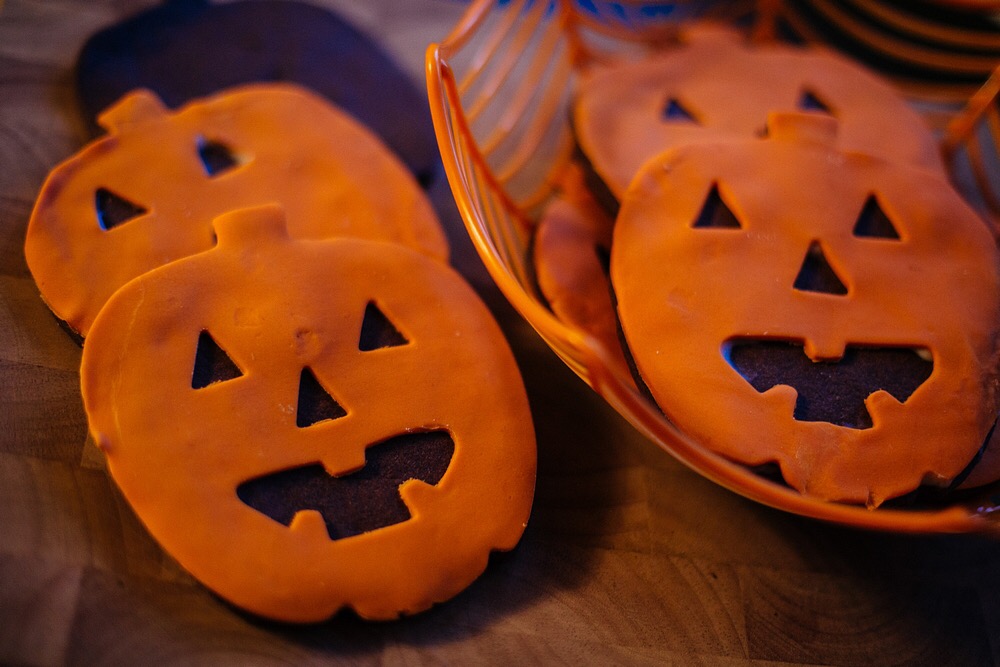 I then used this really cool Jack-O-Latern cookie cutter from Wilton. It's quite a large cutter and also comes with the eyes/nose and mouth shapes. Because of its size I only got 9 biscuits from one batch so do make extra if the biscuits are gifts or for an event.
I used Tesco Ready Roll Icing in Orange, which is free from the top 14 allergens, to decorate. You could use black icing on top for the features but as I made the biscuits a dark brown already I wanted that to show through. I rolled the icing out and cut each pumpkin, and then Dil had a great time stamping eyes, nose and a mouth into each. I 'glued' each icing pumpkin on to the biscuit with a little paste made from icing sugar and a drop of water.
I think the overall effect is very striking even though they were very simple to create. Also they taste delicious! Try them out and let me know what you think!