As we get deeper into December the winter blues are a real thing for a lot of people. The cold, wet weather and the dark nights mean we are more inclined to lay on the sofa than we are to get outside and get active. Trying to entertain little ones inside can be a challenge, and actually fresh air on your cheeks is a brilliant way to blow away the cobwebs and beat those feelings of lethargy.  I've teamed up with Fenetic Wellbeing, a mobility company who provides customers with specific mobility products for their individual needs, to list some brilliant ideas and tips on Autumn strolls and getting outside to beat those cold weather blues.
1. There's No Such Thing As Bad Weather..
..only unsuitable clothing – Alfred Wainwright. Since Dilan has been at forest school we have really had to stock up on thermals, layers, gloves, hats and waterproof all in ones, which means we are prepared for anything. As long as you've got plenty of layers on, warm feet, dry gloves and a decent hat then you're set to brave any of the elements. You'll be surprised at how warm you can stay even in the coldest of temperatures.
2. Muddy Puddles
The best thing about Autumn strolls is of course – the puddles! Grab your wellies and get splashing. There's nothing more fun than jumping in a muddy puddle, no matter how old you are! Try it and see, I guarantee you can't do it without cracking a smile.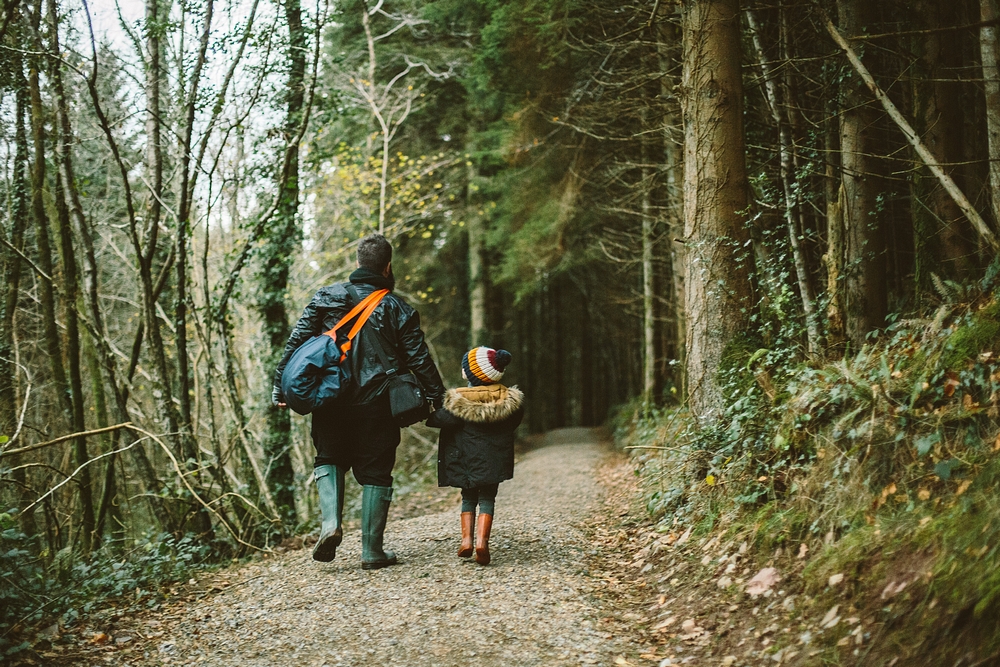 3. Park Life
If you head down to your local park on a chilly afternoon you're quite likely to find it much quieter than you would during the summer. Make the most of having the swings all to yourself and enjoy a little Autumn/Winter park life together.
4. Feed the Local Wildlife
During the colder months local wildlife will be even more in need of food to keep them going all winter, so why not enjoy an Autumn stroll to the duck pond and take along some bread or oats? You could even make up some of our easy bird seed decorations and hang them from trees as you walk through the forest, or find some friendly squirrels who would appreciate a few nuts thrown their way.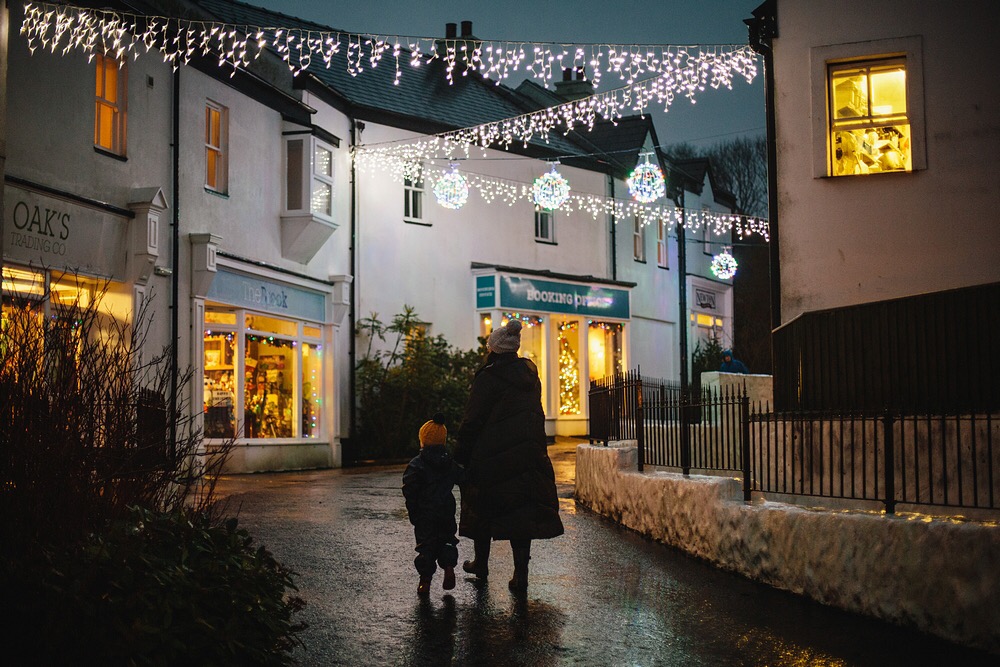 5. All of the Lights
At this time of year there are houses everywhere decorated with twinkling fairy lights, inflatable snow men and "stop here Santa" signs. We love to head out and explore the neighbourhood, searching for the most brightly lit house. There's always lots of "oh look!!" as someone spots a fun decoration or another lit up house, and it's a great little activity to get them tired out before bed.
6. Go on a Bug Hunt
This is Dil's favourite thing to do, and the dark evenings and wet weather bring out the very best creatures to spot. Head out at dusk with a torch and keep your eyes peeled for slugs, snails, spiders and more. Make sure you check under leafs and logs, I bet you'll find loads of mini beasts to admire.
7. Explore Your Surroundings
There's so much to explore wherever you live; whether it's country lanes, woodland areas, sandy beaches or anywhere off the beaten track. Head out with an open mind and see where your Autumn stroll takes you. You could end up discovering a brilliant new picnic spot, a great place to spot local wildlife, or even a new coffee shop to stop in and warm up!
8. Hit the Beach
I had to give the beach its own section, because honestly the older months are the best times to visit. The whole place will be deserted, and you will be stunned at how gorgeous it looks in the low Winter sun. Wrap up warm and head out there, even splash in the waves with your wellies – it's so much fun. If you're local to Norfolk we are really lucky to have the seals nearby at Horsey Gap, and the Autumn/Winter months (Oct – February) are the best time to go spot them and their pups. It's not just Norfolk though, look how stunning Tenby beach in Pembrokeshire was last month.
9. Quality Family Time
Sometimes at home, with all the distractions (and WiFi) it can be hard to spend some real quality time all together. So put the tablets down, turn off the TV and forget your to do list while you head out for a 30 minute walk with all of the family, including those who may benefit from an aid to walk. Chat to each other about your day, play I-spy, count how many animals you see, or anything else you fancy, just enjoy the family time.
10. Once You Get Home
After you've enjoyed your Autumn stroll you can head back home with rosy cheeks and fresh air in your lungs, then make sure you warm up together with a yummy hot chocolate (marshmallows and whipped cream essential) or a hot cup of tea or coffee. However you like to thaw out enjoy that time together too, and make sure you plan your next Autumn stroll.
Photos from our recent trip to Bluestone Wales.
*This is a collaborative post*