It's no secret that we love a day out. We quite often jump into the car or on the train and head off on an adventure, and last week we did just that when we were invited down to London Zoo for the day. ZSL London Zoo is a really lovely (and really huge) zoo based in Regents Park. They have a really impressive range of animals there (over 670 different species) including lions, tigers, gorillas, penguins, hippos, giraffes and more, as well as an aquarium, a reptile house, aviary and a really interesting bug house too. We've been a few times before but each time you visit there are so many new things to see and do, it's always so much fun to go. We were lucky enough to be invited to visit last week and share what we got up to here!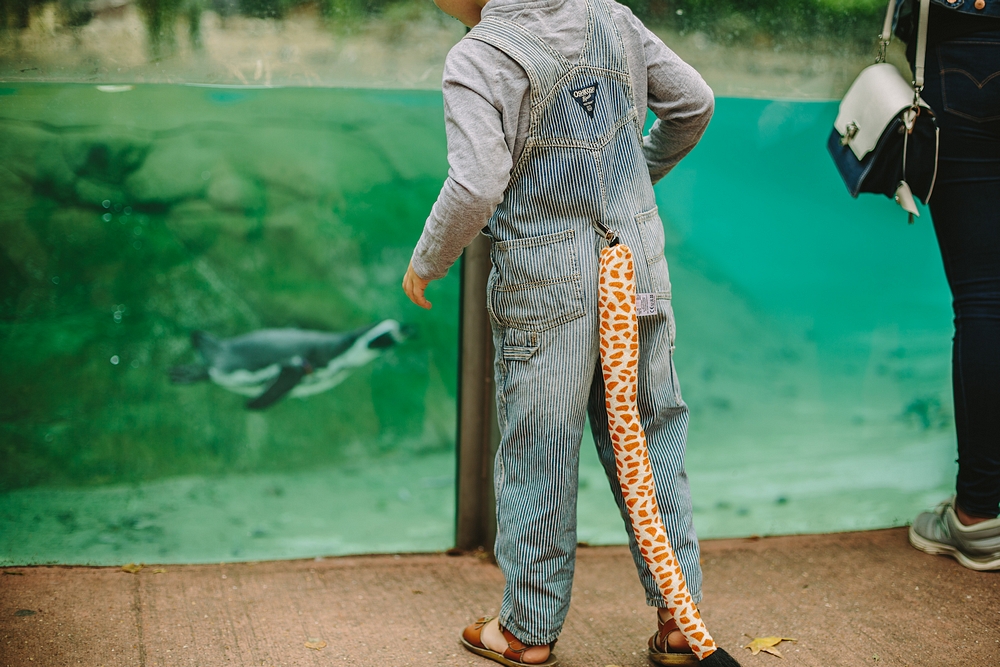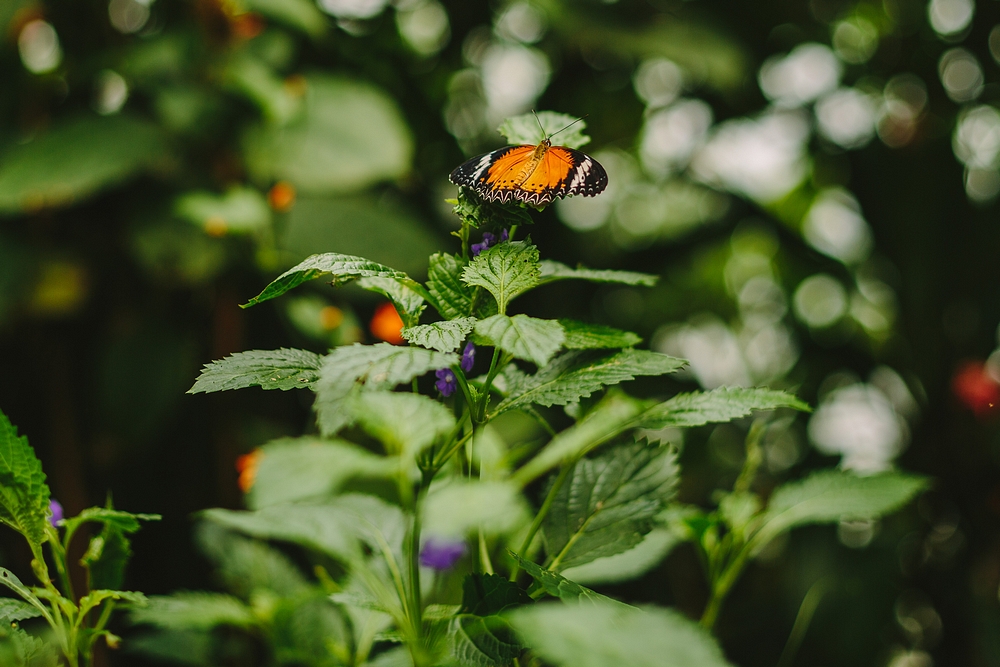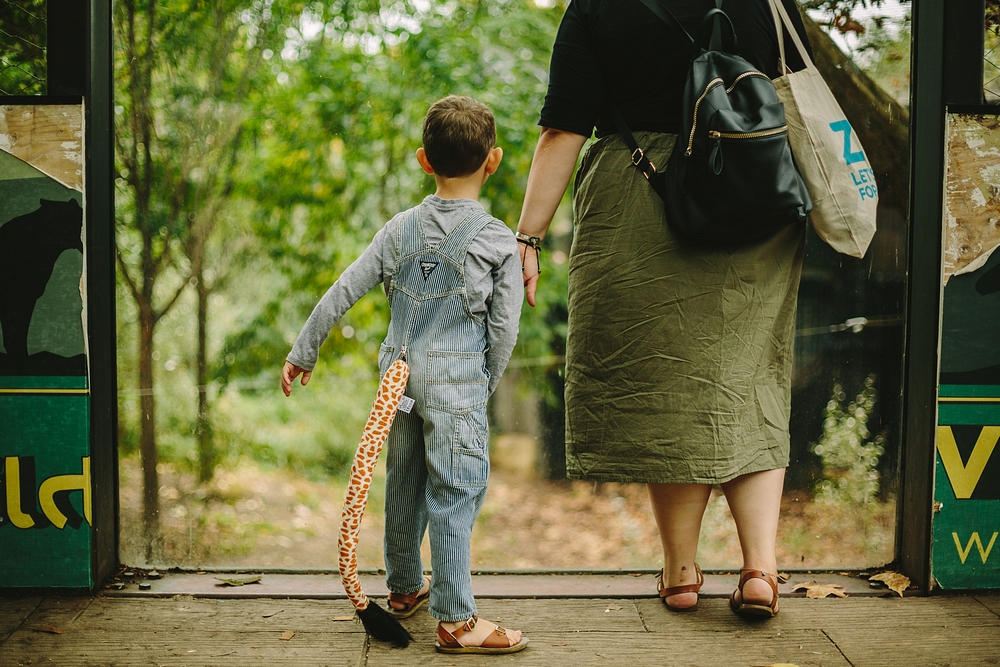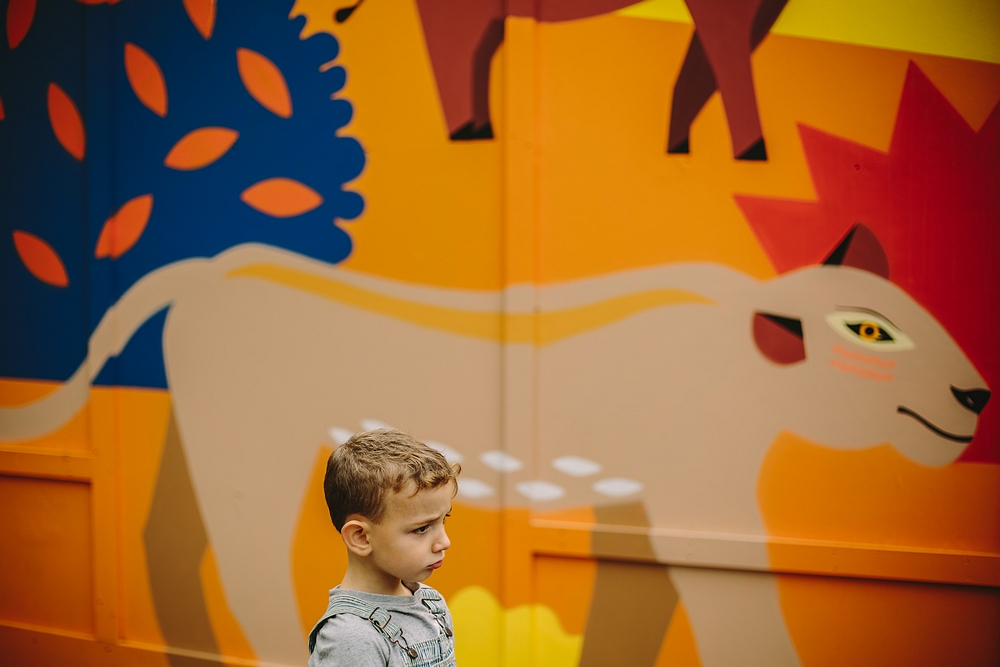 Getting to London Zoo
You can get to London Zoo in several different ways, and their website has all the information you'll need about bus routes and nearest tube stations. If you choose to take the tube be warned that the zoo is a bit of a walk from Camden Town which is the closest – it took us about 15-20 minutes the last time we went and it might be a bit much for little legs, especially on the way back after a full day of walking around the massive zoo! This time we decided to drive directly their as it is outside of the congestion charge. There is a car park (currently reduced space due to some construction) and there is also on street parking which has no maximum stay on Sundays/holidays. While at the zoo I actually discovered that you can get the water bus straight to the zoo from Camden Lock and I think we might try that next time for a little extra fun.
Things to Do at London Zoo
Once we arrived we headed straight for one of our favs – Penguin Beach. There are lots of different shows and daily events but if you're visiting at the weekend or during the holidays these do get really busy and we usually choose to give them a miss. The zoo is really huge, you have to go through a tunnel which goes under the main road to access parts of it, so it's best to make a note of the animals you definitely want to see and where they are in the zoo so you can head in the right direction and not miss anything. We then headed through Butterfly Paradise and towards the Land of the Lions which has all been decorated so beautifully. We loved the little touches like the Tuk Tuk and the really funny lion barber shop!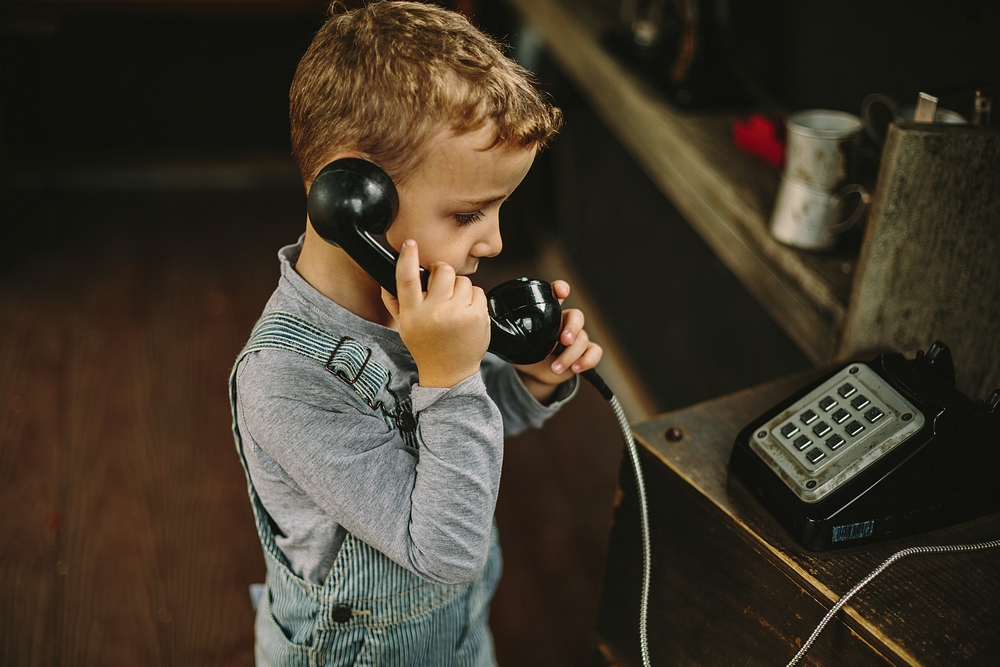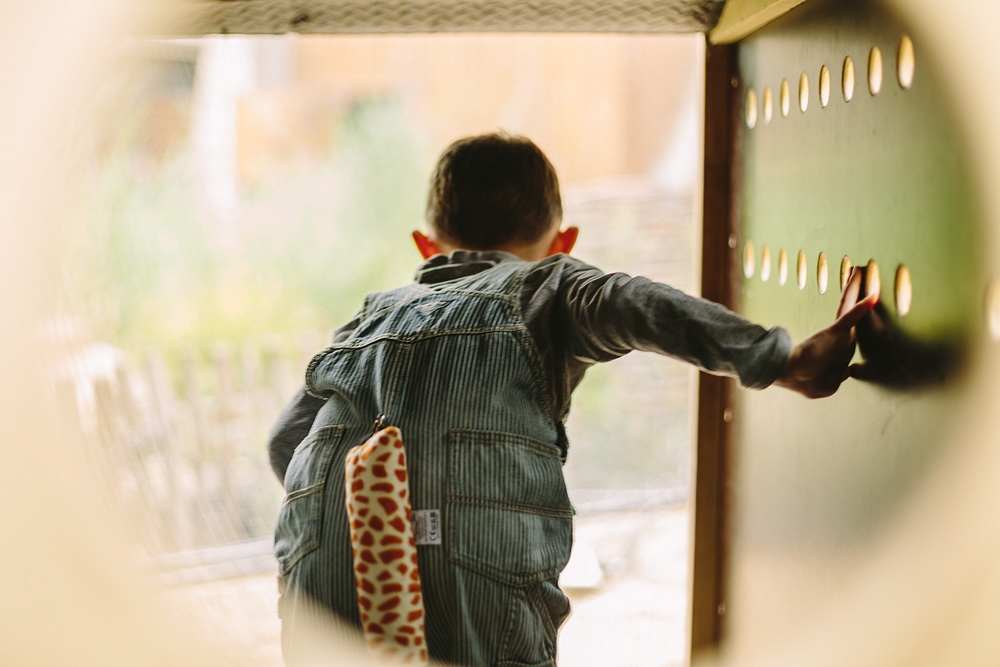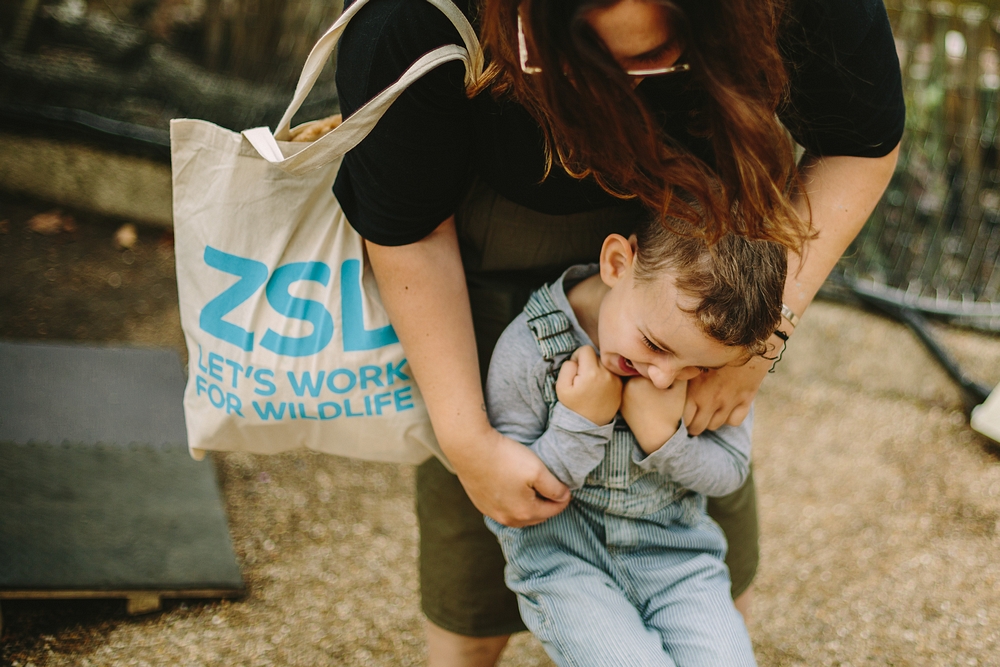 As well as all there being lots of animals to see there are plenty of other things to do, including a carousel*, bouncy castle*, nature walk and a play park as all the seasonal activities London Zoo put on (*extra charge), plus plenty of space to run free and have fun which is what Dil loves the most. Last time we visited was Halloween and there were some really fun activities for kids, and this summer ZSL opened their Superhero Academy which was a really fun way for kids to learn about a lot of animal's superpowers, and some of the villains (threats) facing them all.
Something that makes ZSL London feel really special is that many of the exhibits allow you to really get up close to the animals. Our personal favourites were the walk in lemur enclosure, butterfly paradise and the rainforest life. Dil really loves the walk through the spider exhibit, but I stayed safely outside for that one… (yes, all the spiders are roaming free in there).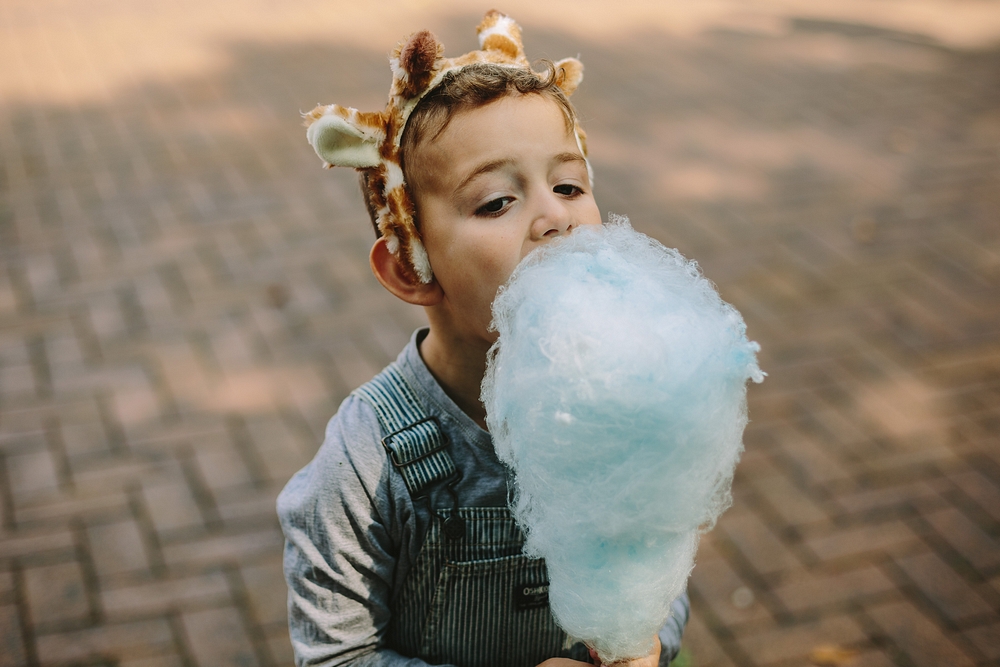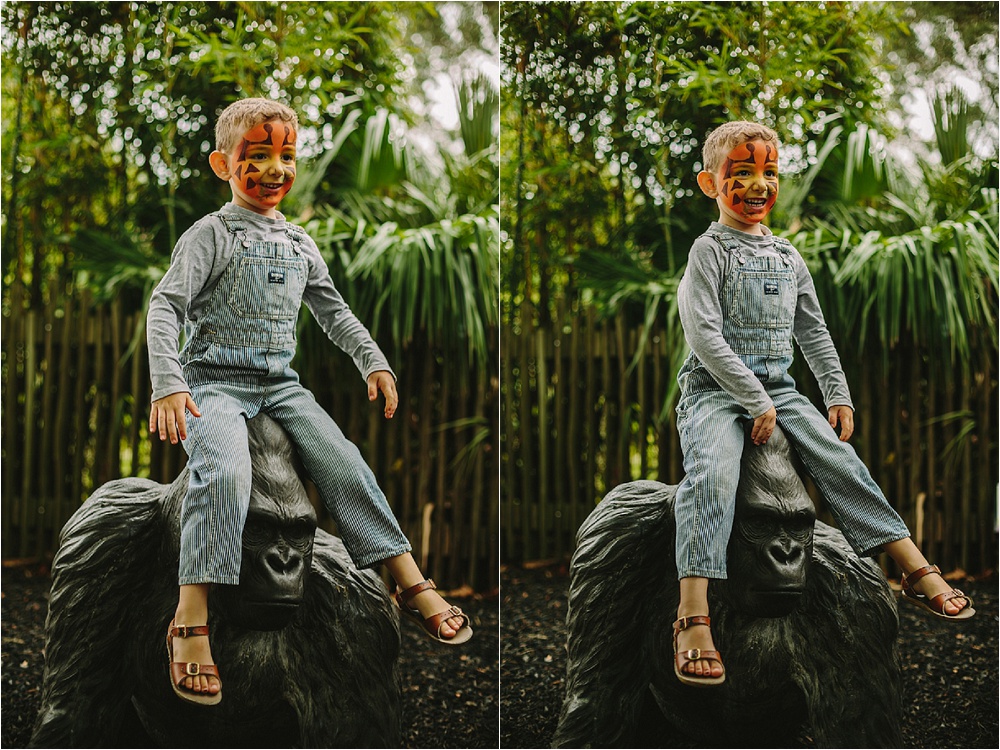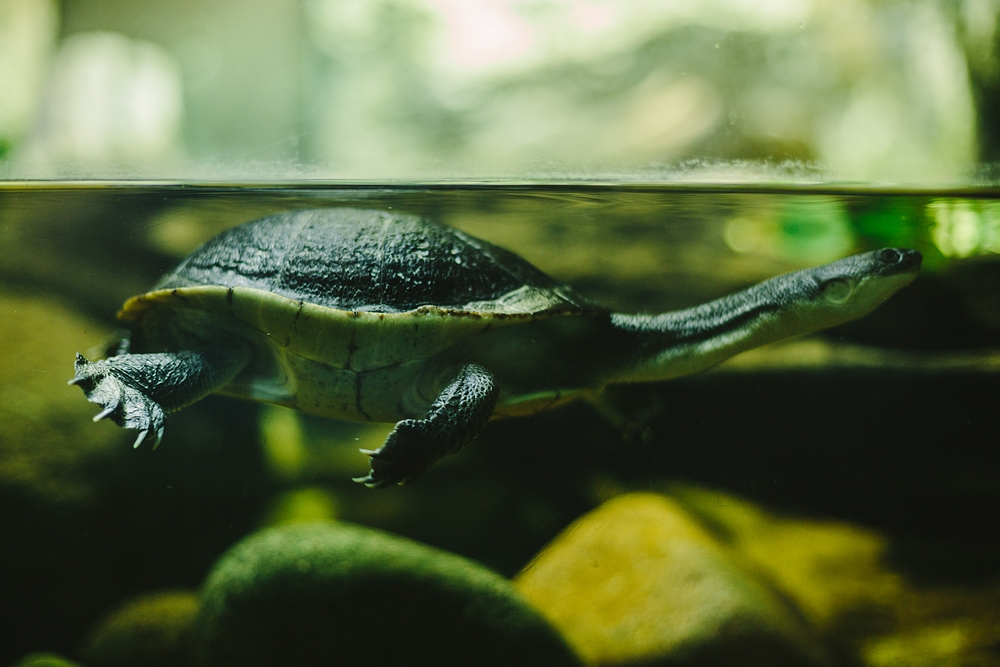 Eating at ZSL London
Throughout the zoo there are several different stands and places to grab food. Dil was thrilled to grab some candy floss before getting on the carousel, and for lunch we got some delicious Indian-inspired chicken burgers from the Amreli street food stall in The Land of the Lions. It is pricey though just like it always is at these kinds of attractions. Last time we went we ate in the main restaurant and I was a bit shocked by how much we spent. This time we got two burgers both with chips, 1 portion of chips for Dil and 3 drinks and it came to £30. Allergy wise there isn't a ton of choice for dairy free food, but after the candy floss which was as big as his head Dil was happy with chips and ketchup for lunch. I did actually spot on their FAQ pages that the catering team can "make suitable arrangements for any dietary requirements" if contacted in advance. I'm not sure what kind of offering you would get but it's great that they are willing to provide something for everyone. You can contact Supporter Services to discuss this on 0344 225 1826.
There is a large water fountain to fill up your bottles, and the whole zoo has actually been free from plastic bottles since 2016 as they are championing the ZSL led #OneLess campaign.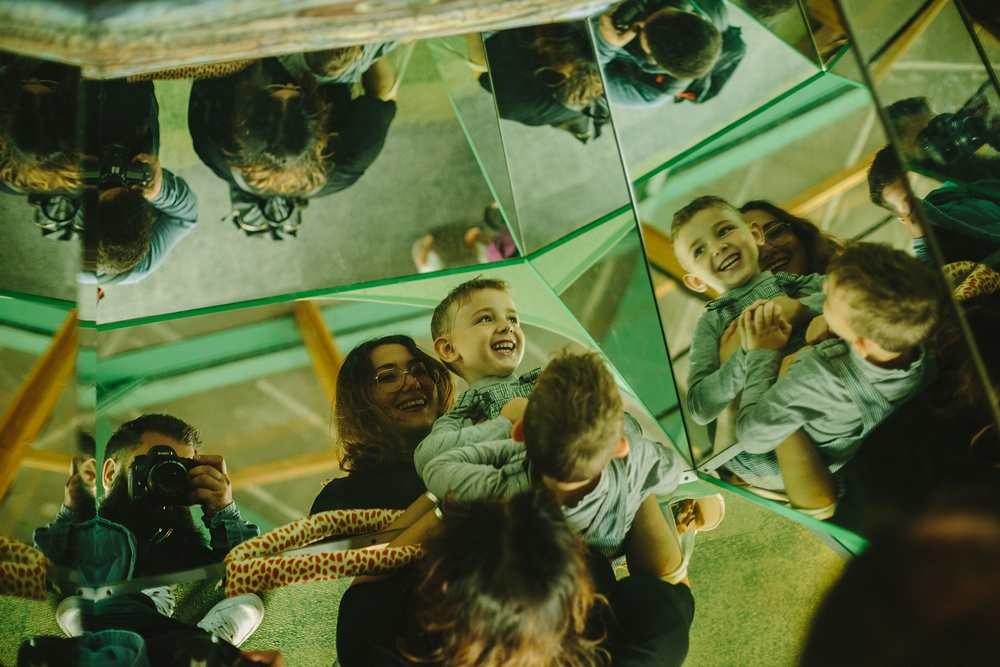 ZSL London Challenge
While enjoying our day out London Zoo set us a really fun challenge – to dress up as our favourite animal family using only items we could find in the zoo shop!
We put Dil in charge of giving us our characters, and he decided that we should be a zoo family made up of a giraffe, a tiger and a very responsible bearded zoo keeper! We found a selection of ears, tails and masks in the shop and then headed over to have our faces painted (cost £7 for the two of us – I couldn't convince Adam to have his done!). I think we look pretty good, and it was definitely a lot of fun and a great way to really embrace our wild side.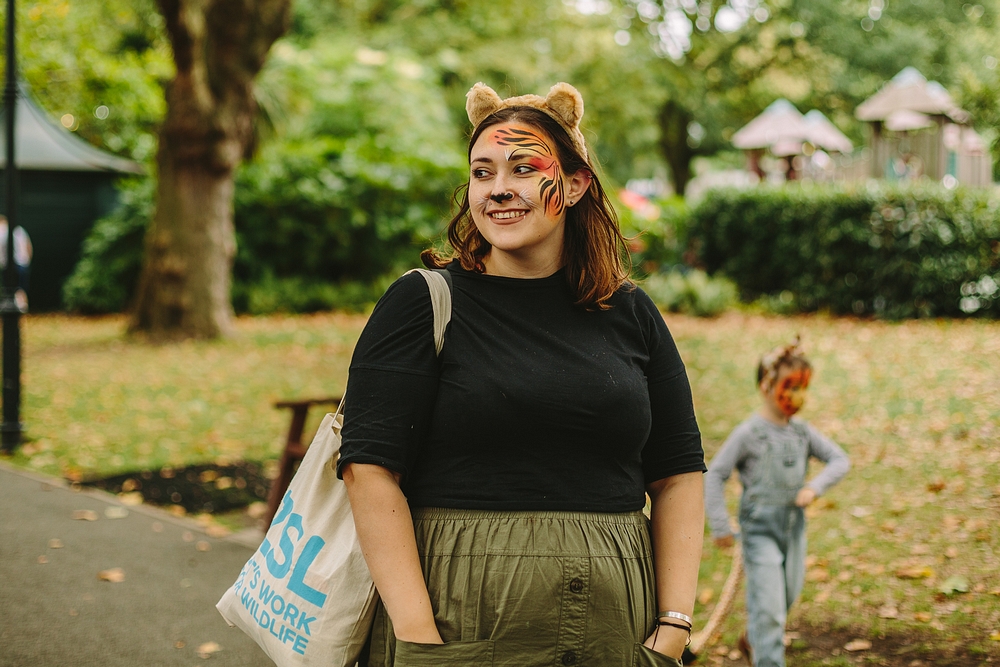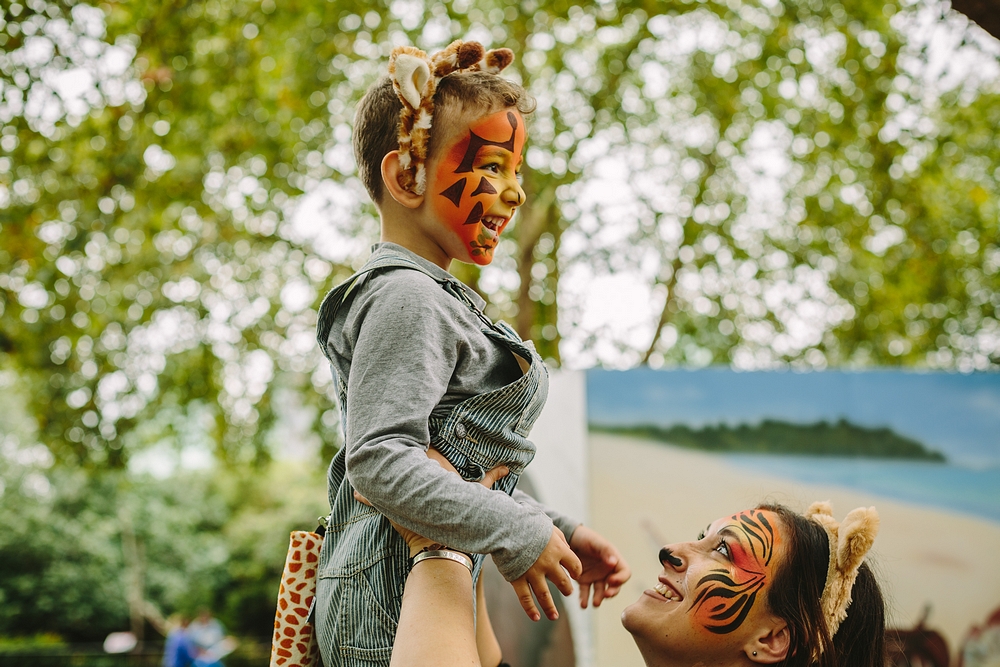 Our Favourite Bits of ZSL London
As mentioned above the zoo has quite a few walk in type enclosures, and these are always so much fun as you can really get up close to the animals. I also really love how many interesting and engaging facts you can learn about the animals as you explore, Dil tends to remember these for ages and ages afterwards. We learnt that lemurs have 'stink fights' – apparently they take turns wafting their gross smell towards their opponent and the stinkiest one wins the fight! Very, very interesting stuff for a four year old and Dil spent the whole time in the lemur enclosure sniffing near their bums…
We also really loved the Nightlife enclosure next door to the lemurs, where we got to check out some nocturnal animals in an almost pitch black building. Dil really likes bats thanks to one of out fav books Super Bat, so he loved watching them fly around. We saw even more bats in the Rainforest Life walk through, which also had free roaming tortoises, small monkeys and a few very cute sloths. As mentioned the spider walk through was another huge hit, Dil came out beaming and told me "The first spider we saw was AMAZING!!". Since we've been home he's been able to identify a few of the spiders we've spotted in the house thanks to the bathtub exhibit in the bug house!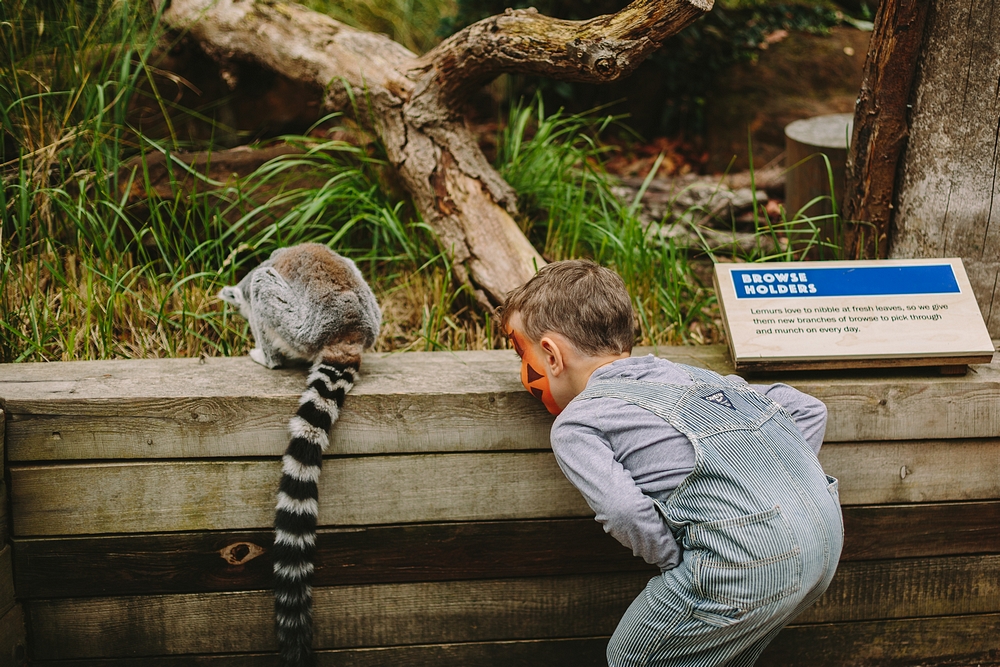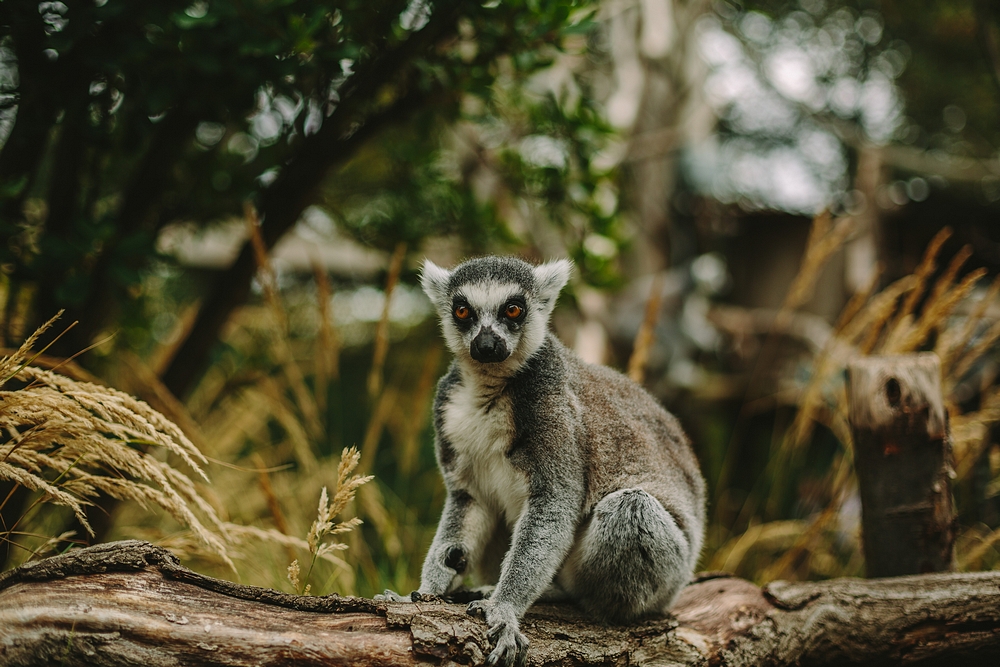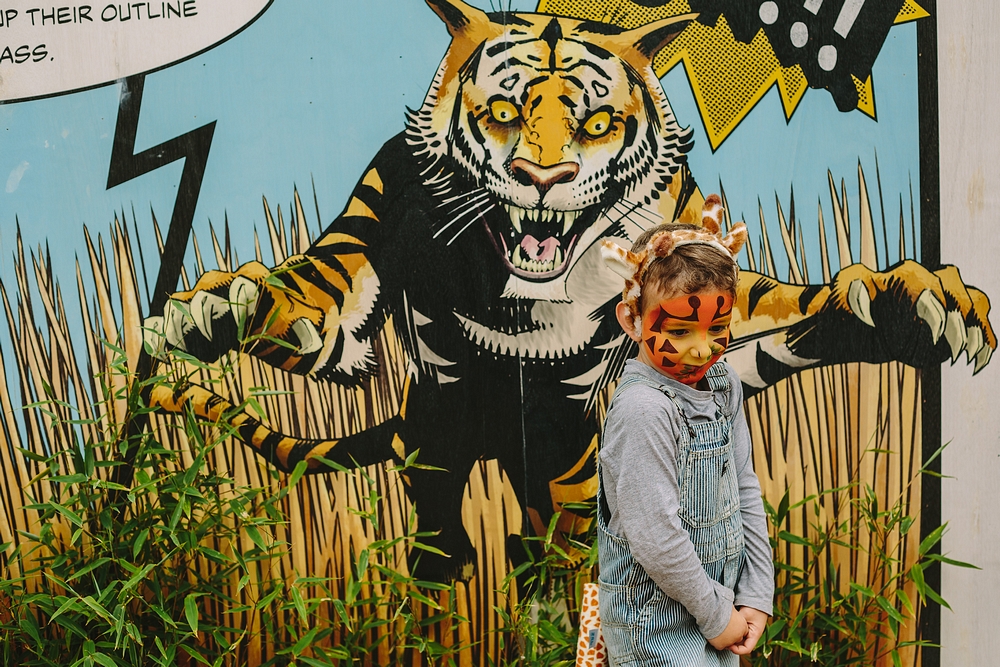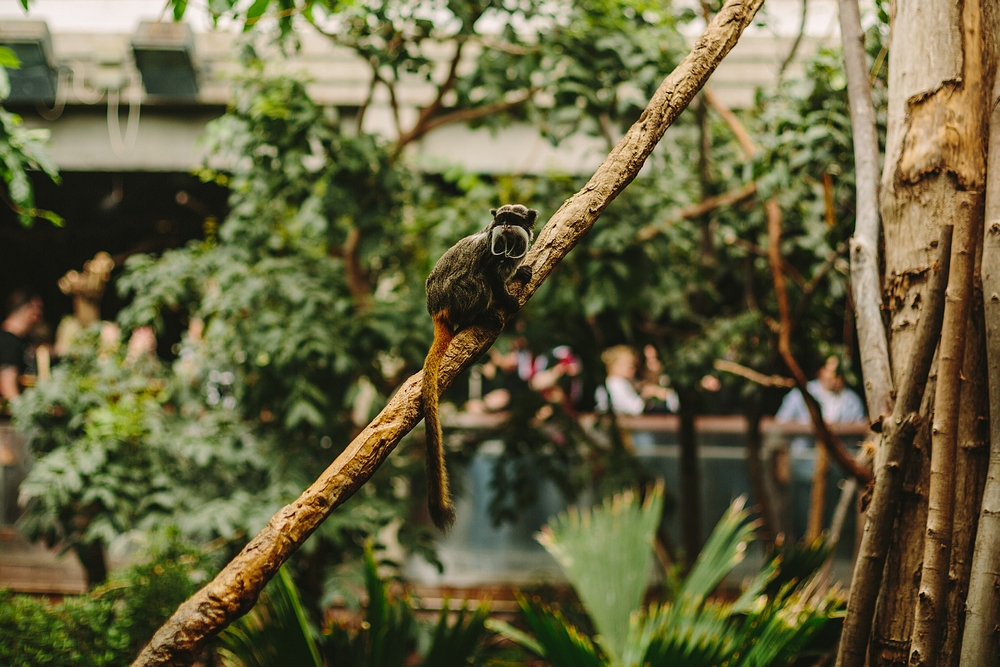 Dil loved all of the interactive elements of the zoo really, and the forest ranger office in the Land of the Lions was no exception. We had to practically drag him away eventually, otherwise we would've spent all day there! Kids are invited to help rangers deal with a lion emergency, details of which are given to them via the ranger phone. I was very intrigued to see a sign mentioning the Gir Lion Lodge too, and it turns out you can actually book to stay overnight in the zoo right next to the beautiful lions.
Another animal we all loved were the pgymy hippos Thug and Nicky, who we watched swim around in their little pond. When one of them got out for a snack Dil was fascinated by how much dribble was coming out of his mouth. Again there was some really fun and engaging information dotted around the enclosure, and Dil learnt that hippos can hold their breath underwater for up to 7 minutes at a time! The hippos can be found in the Into Africa part of the zoo, along with the animal Dil was most excited about seeing – his fellow giraffes! Just as we got to them one of the Meet the Animal experiences was starting (you can pay extra to get up close and help feed a few of the animals like giraffes, penguins and meerkats), so we got a really great view as a lovely family in front helped give the giraffes their afternoon snack.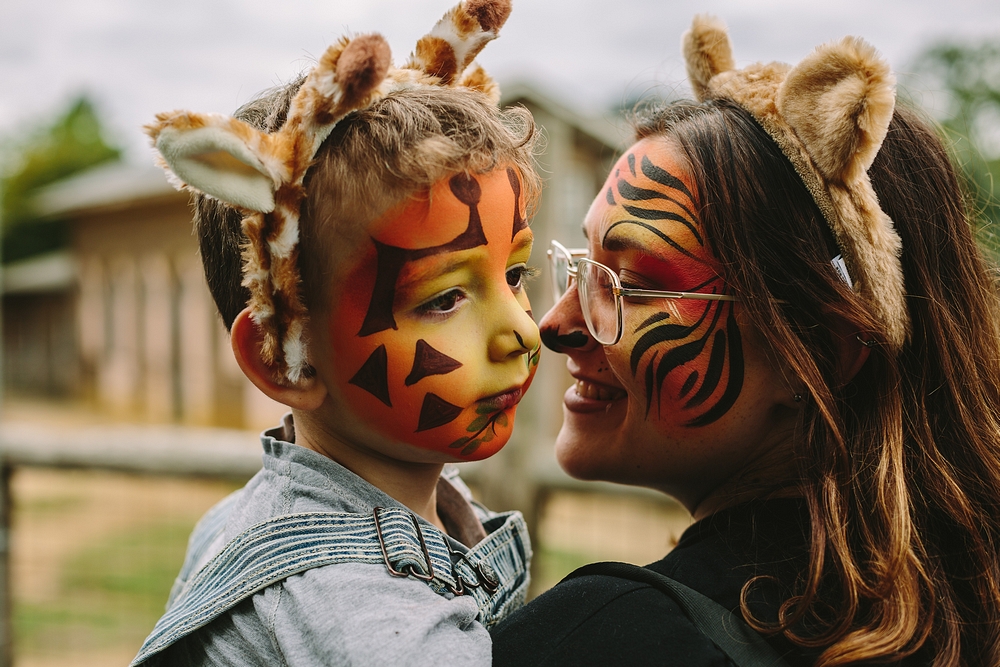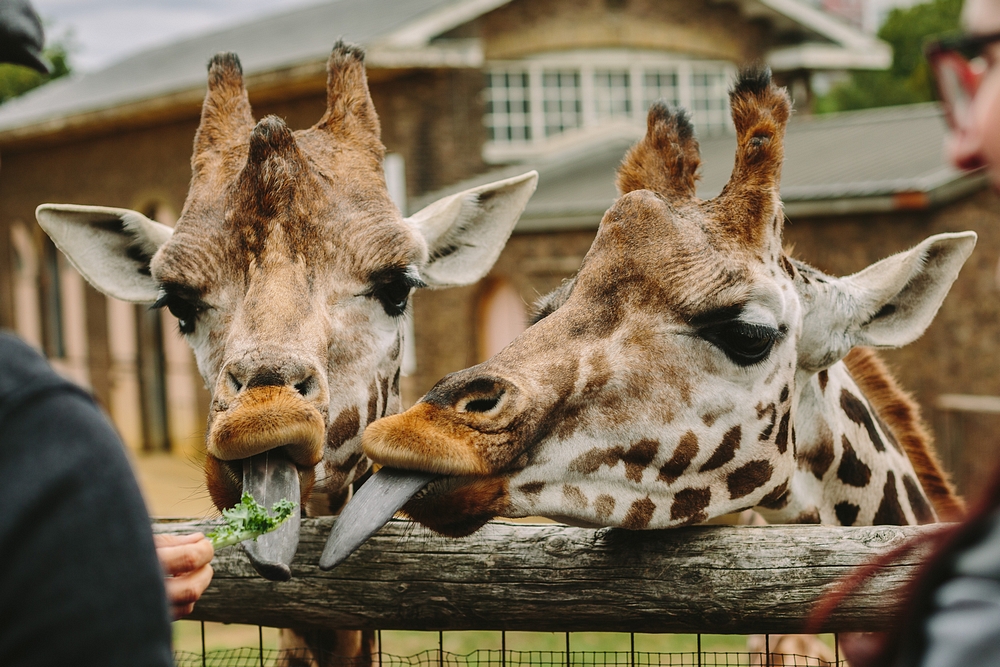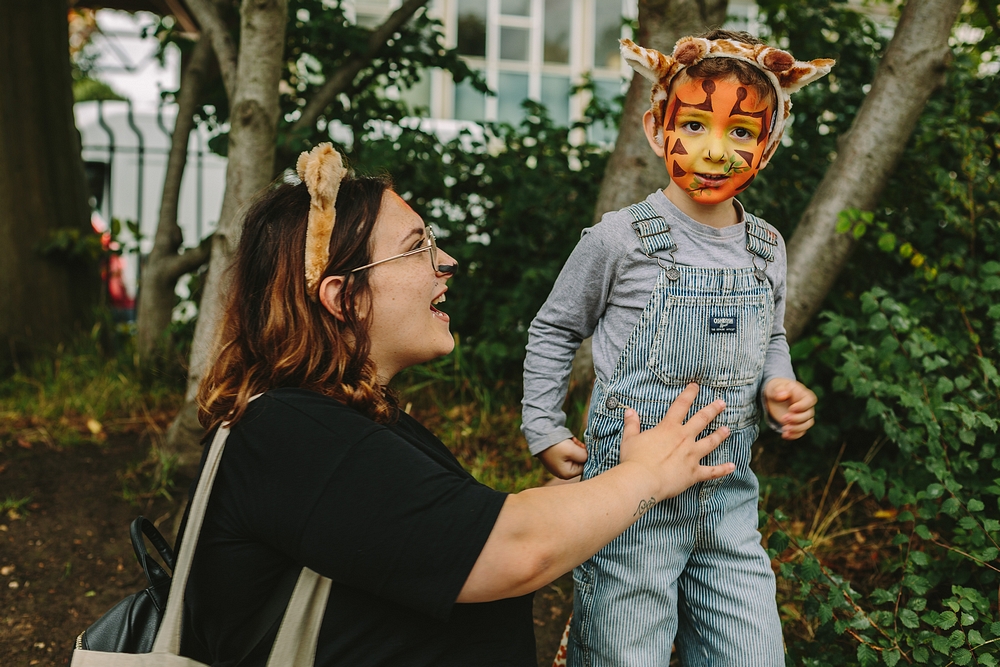 About ZSL
I know that some people are a little sceptical of zoos, and I do agree with a lot of the points they usually raise. When visiting attractions involving wild animals it is really important to understand what kind of place you're supporting with your hard earned cash. Both London Zoo and Whipsnade are run by registered charity ZSL – the Zoological Society of London, who have conservation, education and animal welfare at the forefront of everything they do. The zoos are a way of raising funds that are needed to support their projects worldwide, and also provide them with a platform to educate members of the public and get people engaged with helping these animals/not endangering them further. Many animal displays included information on the species status (endangered, critically endangered, vulnerable etc) and lots of information around the zoo gave practical ways to help – don't buy animal products when abroad, avoid palm oil, reduce our plastic intake and so on.
You can read more about the Zoological Society of London including their aims and current conservation projects on their website, and become a member of ZSL to get free entry to both of their zoos all year round.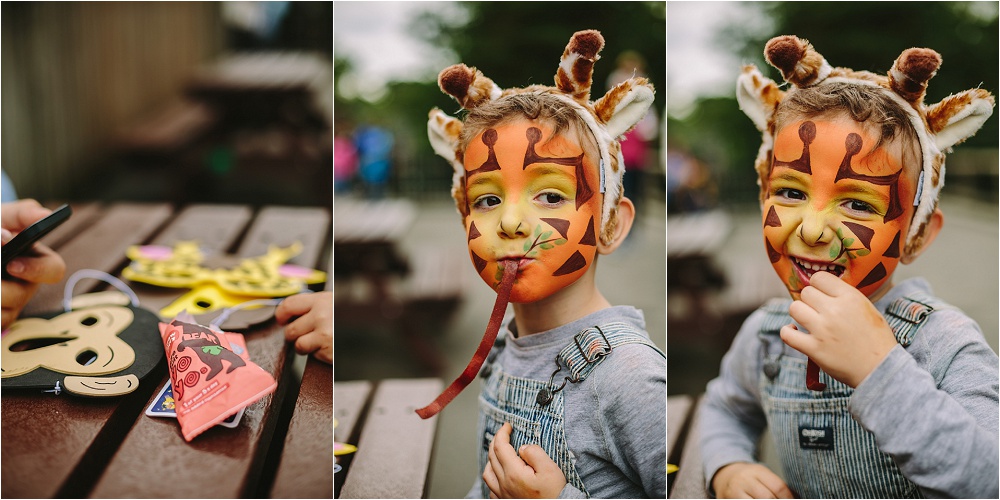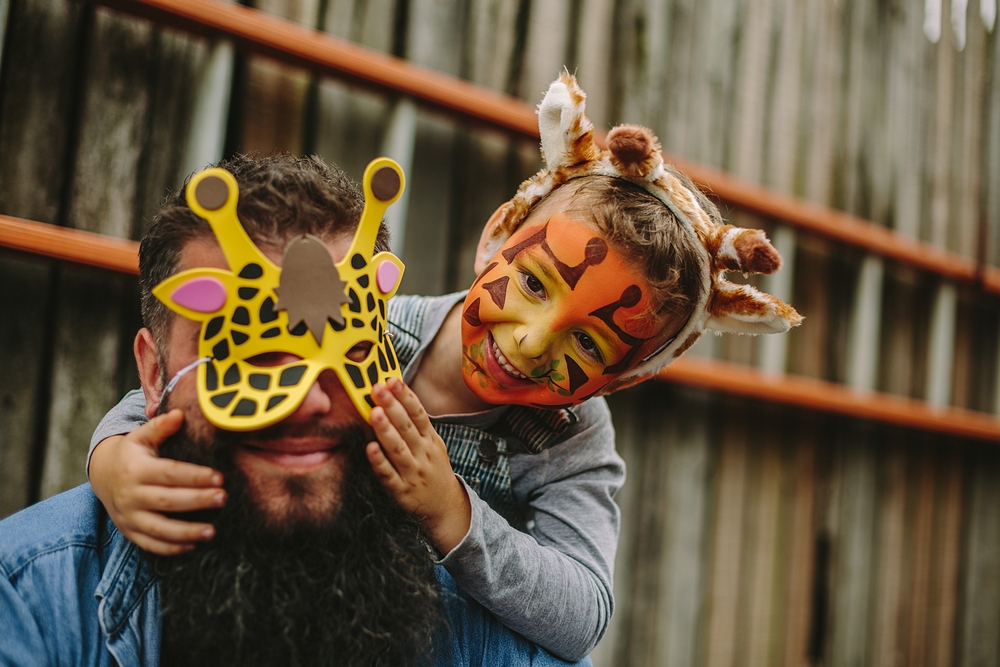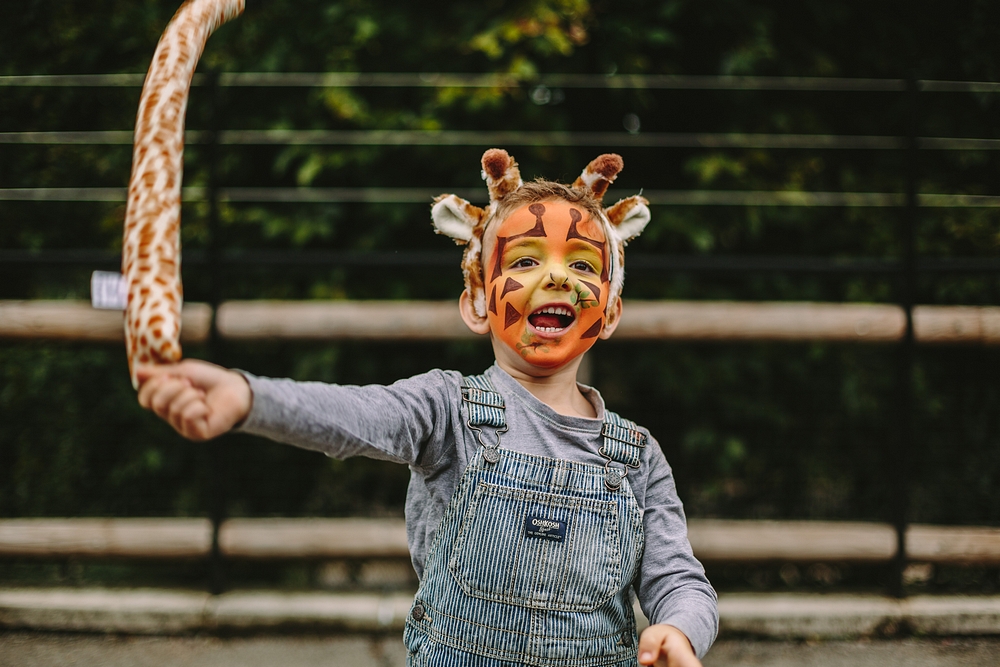 Visiting London Zoo
If you fancy a visit to London Zoo after reading this then I would recommend booking online as you do get a discount. You can choose a specific date to visit or you can opt for open ended (flexi) tickets meaning you can visit any day within 12 months of purchase – great if the weather is looking a little bleak on the day you were planning to go! You can also opt to add a super upgrade which includes a meal voucher, a drink, one carousel ride (usually £2.50 each) and 10% off in the shop – we would definitely do this next time.
Flexi tickets are £29.30 for an adult and £23 for a child (aged 3-15, under 3s are free). Tickets for a specific date are £24.30/£18 and concessions £21.90. Super upgrades are £12 per adult and £8 per child. On the gate prices are £29.75/£22. Annual memberships start at £99 per adult and £66 per child, or £250 for 2 adults and 2 children. I actually think this is pretty good value, and only a few pounds more than our local much, much smaller zoo.
Top Tips
If you want to do it on a budget then book tickets in advance for a specific date and take snacks and a packed lunch
There isn't that much shelter around the zoo, so prepare for the weather. Take rain coats and umbrellas if it's wet (you can buy those thin plastic anoraks from the shop), and take hats and sun cream if it's warm
There is also a lot of walking. Great for anyone counting their steps but not good for anyone in uncomfortable shoes – wear something comfy
Consider taking the water bus to the zoo for a little added adventure, or maybe grab a bus or Uber from the tube station if you're worried about little legs making the walk – it's not too far from Kings Cross so I think we would consider getting an Uber from there to avoid the tube
Plan a route in your head if there are things you definitely don't want to miss
Make use of the Zoos lockers if you've travelled with heavy bags or lots of stuff
Hopefully this has been a helpful review, and showcased some of what London Zoo has to offer. We were gifted the tickets in exchange for this review, but as always all opinions are my own. Let me know if you decide to check it out, or if you've been before what your favourite bit was!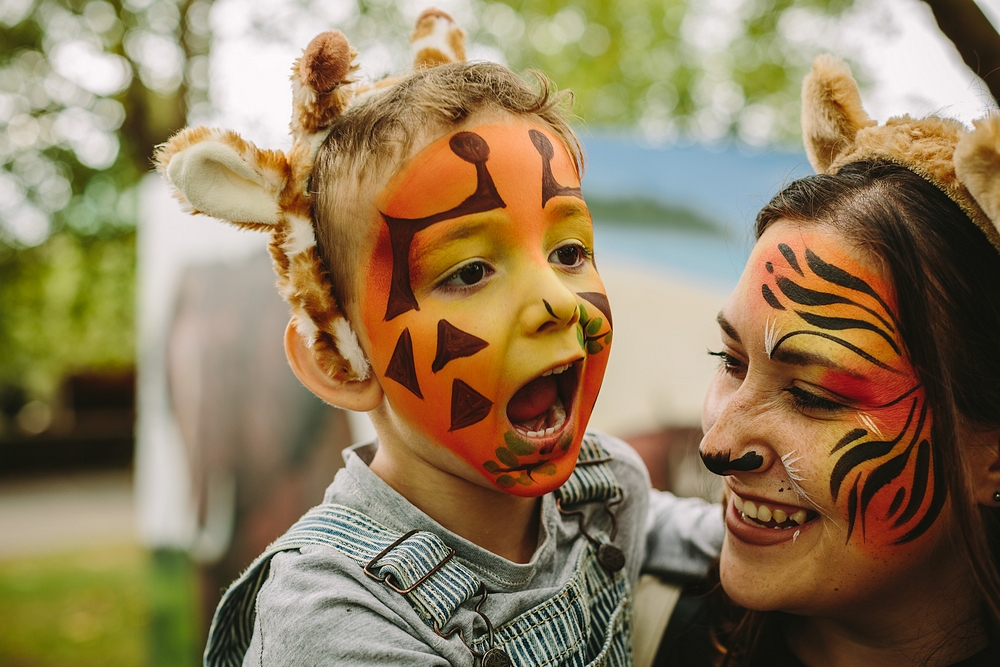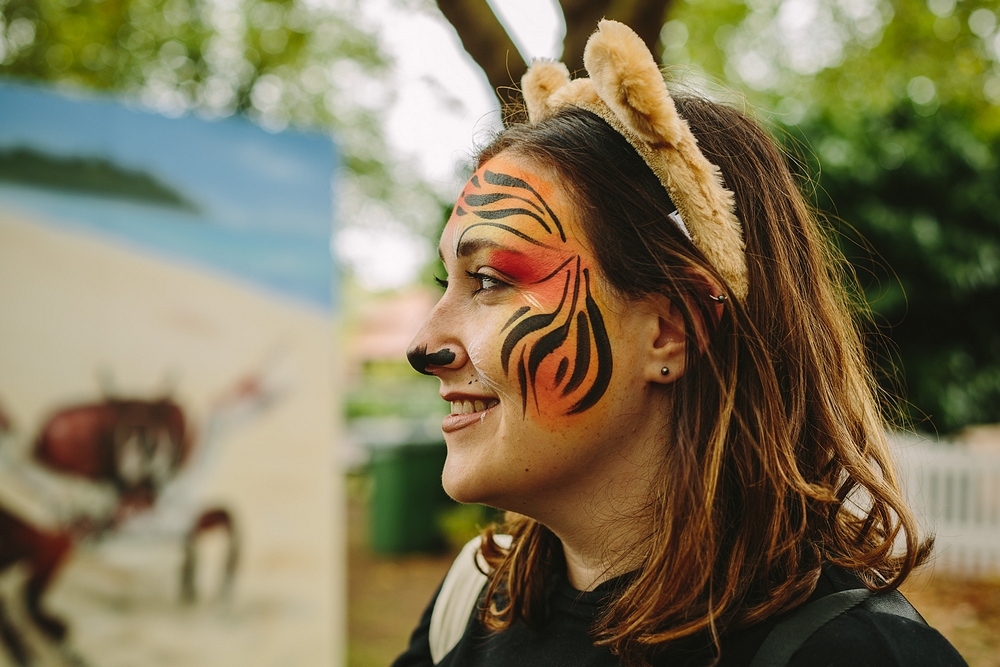 *This post is in collaboration with ZSL*