Exploring and adventuring is something we love to do, luckily we are surrounded by gorgeous coastline and pretty forests to spend our afternoons. There are so many benefits to getting outdoors all year round. We quite often head to the beach for a spontaneous few hours, and I'll load the car up with everything we need. Towels, picnic blanket, snacks and drinks, ball or frisbee, change of clothes, hats, sunscreen in the warmer months or extra layers in the colder… there's a lot to carry. So when Wunderlife got in touch and asked us to review their new blanket/rug product (called the Brug – get it?!) I knew it was something we would be able to use a lot.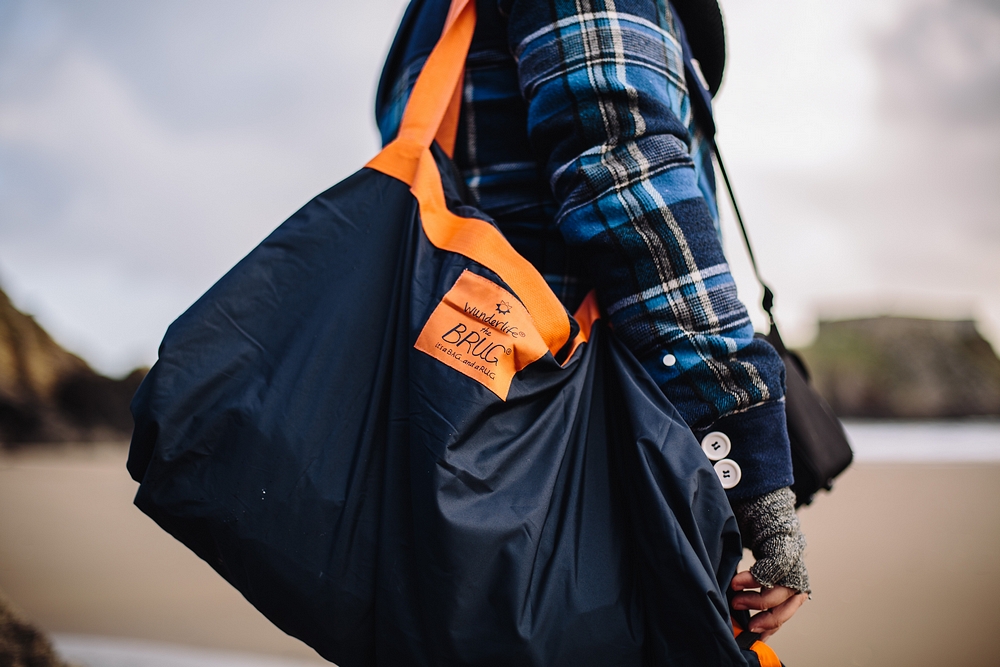 The Wunderlife Brug
The Brug is a water resistant, hard wearing and versatile bag and rug combo. It folds up small for packing, makes a brilliant place to sit when you're out for the day, and when you're done it transforms really easily into a bag to carry everything home again. Like really, really easily which is a huge bonus for me. Not sure if it's just us but when everyone's had enough at the beach and is feeling pretty tired we have to get back to that car super quick before melt downs ensue (usually mine). All you have to do is throw all your bits back on to the blanket, tighten the sides with the drawstrings and zip it back up. Once your home you can throw it straight in the washing machine because it's totally machine washable!! Check out a great video of the Brug can be packed over on Wunderlife's YouTube channel.
The Brug was designed and made by two mums, Dominique and Melissa, and you can tell it's designed for busy people who want to adventure and explore as easily as possible. We took our Brug along to Bluestone and it was lovely having something dry to sit on at the beach, as well as place to keep all of our stuff. We also didn't have to worry about it getting dirty or wet while we splashed in the waves, thanks to it being water resistant and wipe clean.
We didn't pack too heavily for this beach trip, but I think that you could definitely fit a decent amount of stuff inside the Brug. The only downside is that obviously while you're using the Brug as a rug your belongings will be lose on top, so perhaps consider putting important smaller bits into a smaller bag.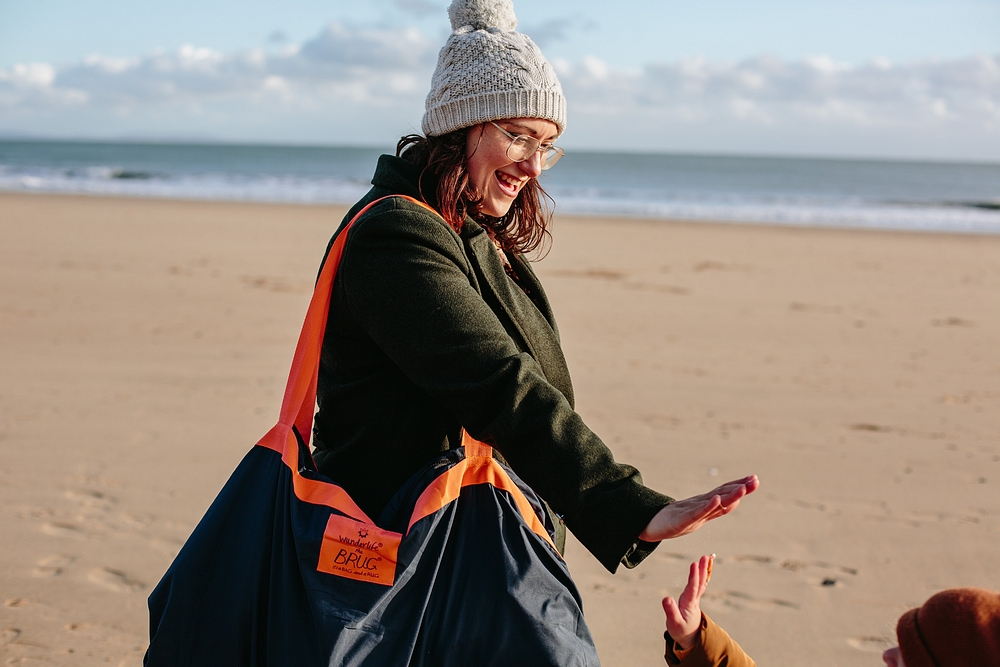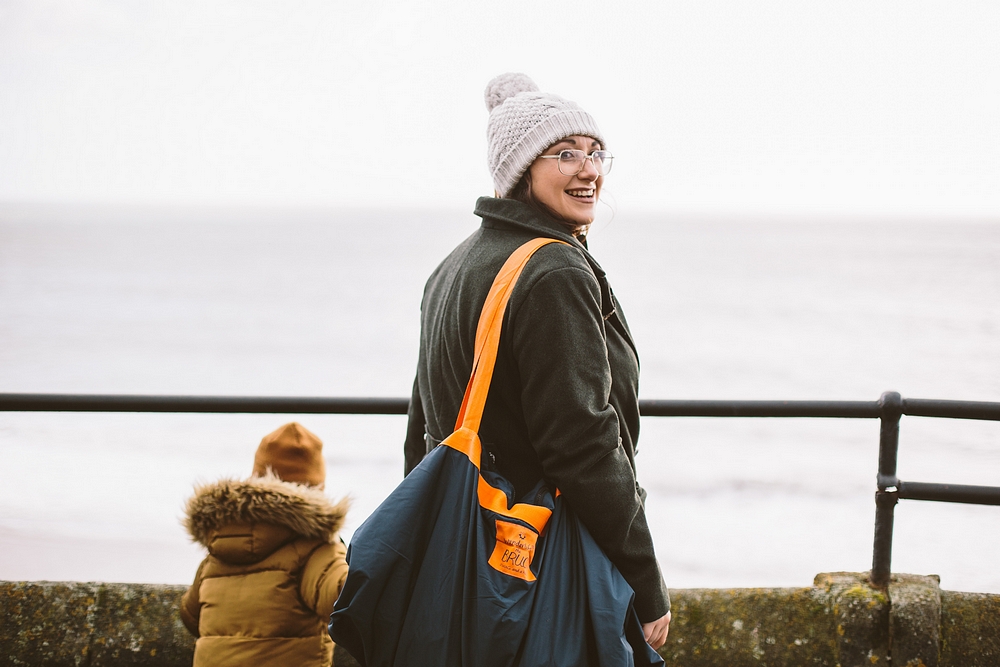 Wunderlife Brug – Indoor Use
As well as being great for days out and picnic adventures, we've found that the Brug is perfect for indoor crafts and messy play. Again, thanks to how easily cleaned it is (did I mention it's machine washable?!), it's the perfect thing to spread out on the floor while you've got the paints out. It's a good size so will fit easily in your living room and give your kids enough room to spread out, and will protect your floor from any of the carnage your little ones create. We got it out recently while Dil did some painting and it did a great job of containing the mess.
It would also be brilliant for something like lego play, because you could scoop the lego up and actually store or easily transport it in the Brug until the next time you want to play.
As someone who prefers muted tones and colours I love the navy colour of the Brug, and it is available with an orange or yellow trim. I opted for orange because it's Dil's favourite.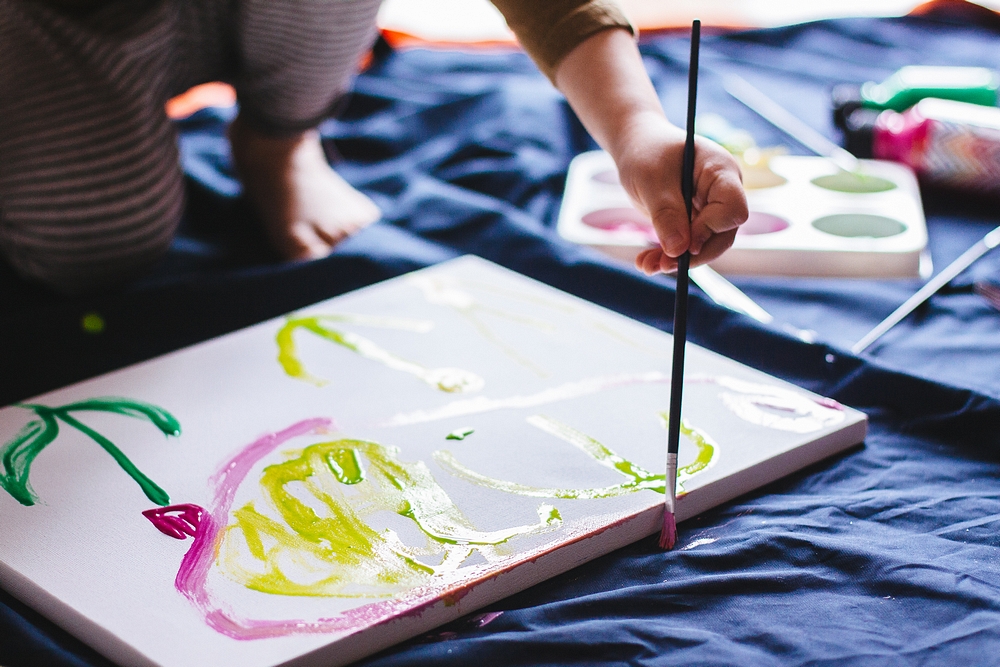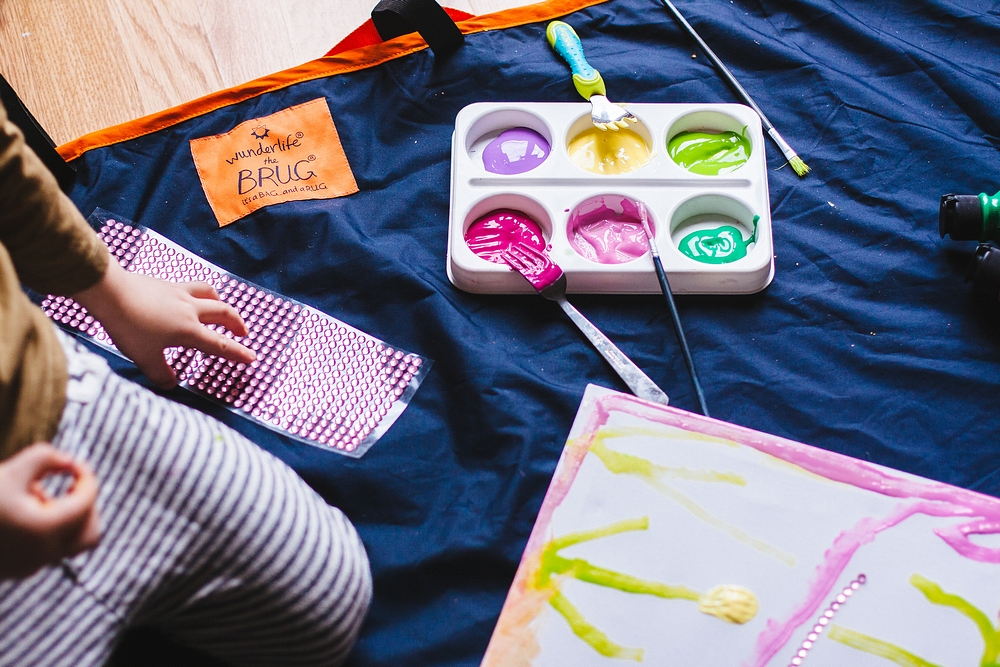 The Price
Update: a few readers found The Brug on Amazon for £40!
The Brug is currently £49.99, and you are able to add personalisation on the shoulder strap for an extra £12. You can also add beach pegs to your purchase for £5, which I would recommend doing just to make your life a little easier. Since we've had the Brug we've got a lot of use out of it, and I'm sure that during the warmer months we'll be using it even more. It's a brilliant idea from Dominique and Melissa, definitely makes days out a little less of a faff, and it feels good to be supporting two fellow mums too.