The items mentioned below were gifted to me in exchange for this post.
Fashion is something I take an interest in from afar, in that I follow a few trendy mums on Instagram and I'm vaguely aware of what's 'in' because everyone else is wearing it. Generally I spend a little time trying to resist the bandwagon, and then inevitably end up jumping on the back of it. I enjoy clothes, I like looking nice, and I do love swishing around in a new skirt or fancy dress. I think a lot of mums are similar, in that I have a go-to style (mines a midi skirt and a slogan tee or jumper) and I don't deviate from it often.
Since my miscarriage earlier this year I've gained a lot of weight, and I'm really, really struggling with how I feel about myself, and so I think I've started to dress with a lot less confidence. So when Simply Be got in touch and asked me to take part in their Autumn/Winter Style Challenge and choose an outfit from their website I was definitely game, as I thought it would be a nice way to try something new.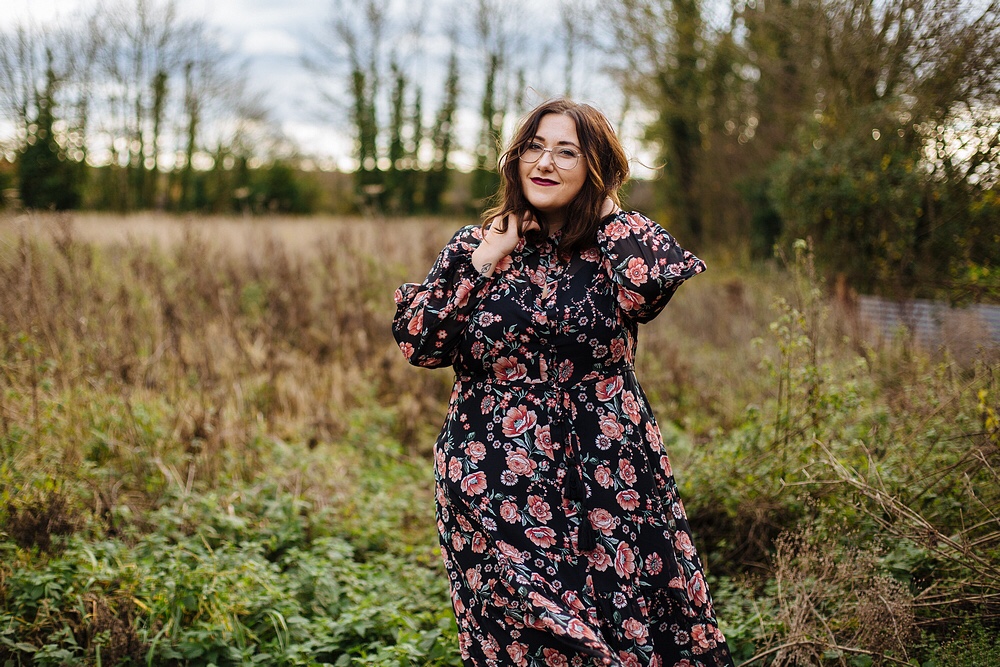 Simply Be Autumn/Winter Style Challenge
I was able to choose two different outfits that I really love, and things that I could easily dress up or down depending on the occasion. I decided a long time ago not to save thins for a 'special occasion' because they are few and far between. There's something quite fancy and fun about doing the food shop in a maxi dress, and much like putting on a bit of lipstick I find that putting on some nice clothes does make me feel better about myself. Simply Be have a huge range of beautiful dresses, all ranging in size from 12 to 32 and I adore so many of them.
I picked the Floral Print Maxi Peasant Dress which is £49, and the Monsoon Akisa Print Hanky Hem Midi Dress which is £70. Both of these dresses feel like they are a really nice quality, and both come with slips to go underneath which is a nice touch. I love wearing them both with ankle boots, tights and a leather jacket, and would look lovely either for a family party or event, or on the school run (I've worn them for both!).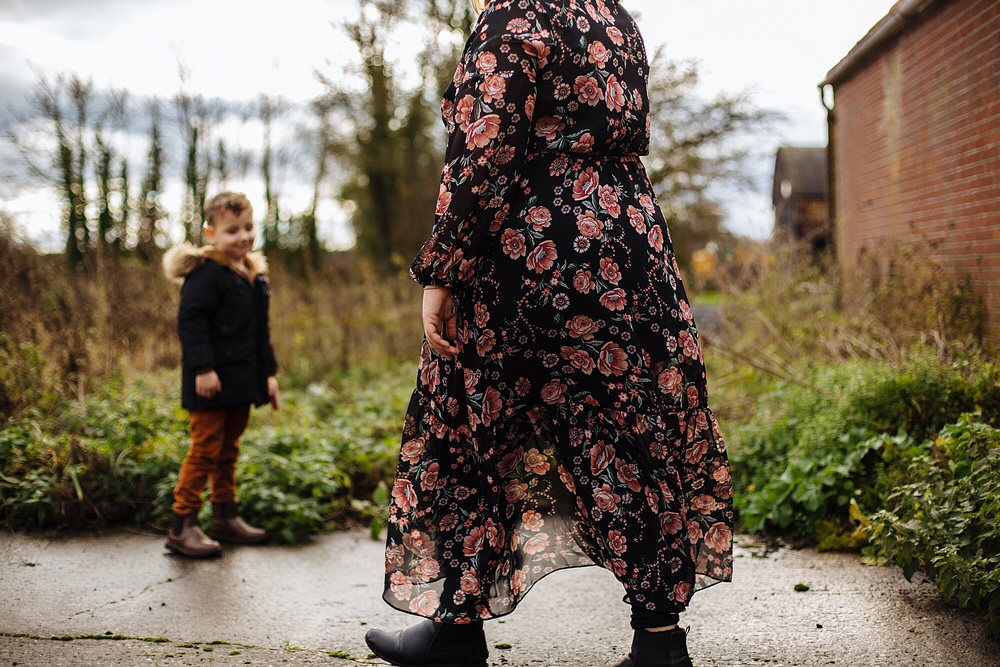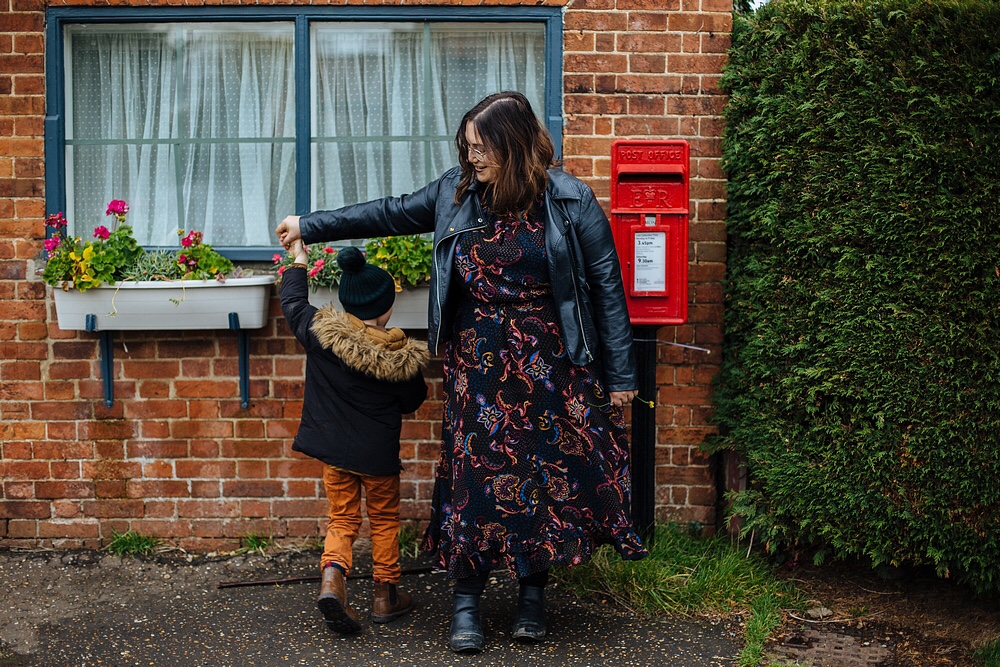 To make the looks slightly smarter I also chose the Camel Wide Lapel Smart Coat which is currently £65. I've been looking for a coat for SO long, but really struggled to find one that flattered my body instead of swamping it. This one is really lovely, and I don't think I've taken it off much since getting it! It's a perfect colour to go with most outfits and it's gorgeously soft. I like dressing it down with jeans and trainers or boots for a more cool casual look. My favourite look with this coat is a black jumper, jeans and these Florence Chelsea Boots in Leopard. These boots come in a standard, wide and extra wide fit which makes them suitable for a large range of people which is awesome, and they are really lovely – I'm definitely buying them in camel next!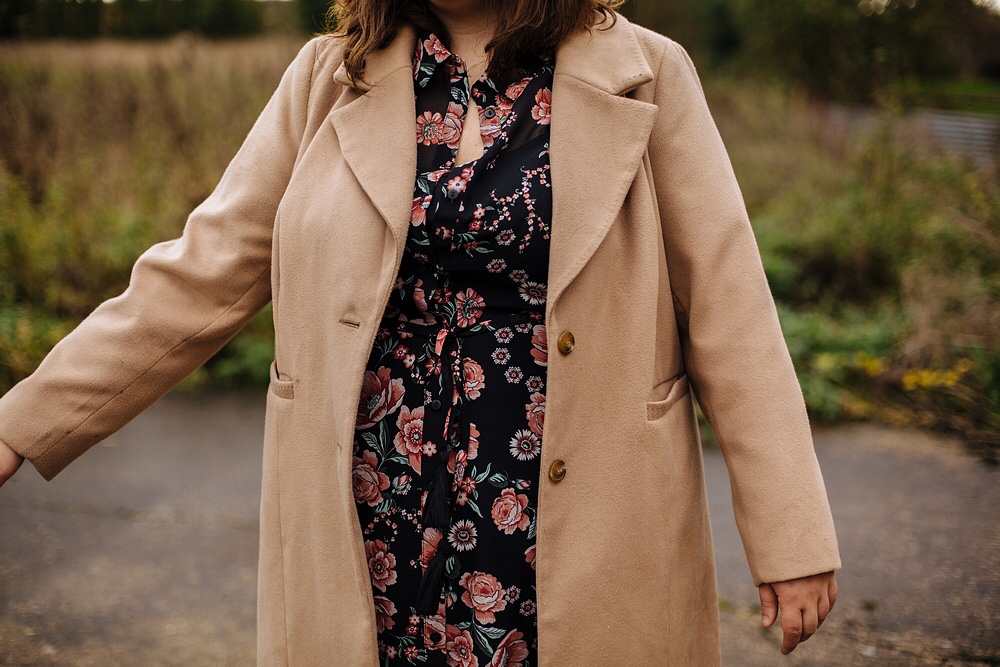 Genuinely I'm really pleased with everything I got, which is nice as I often end up returning so many things that I've ordered online. I think the Simply Be sizing is great, and I was impressed with the quality of everything. I've been wearing both dresses loads so that's the true test of how much I love something! Simply Be isn't always the first place I think to look when shopping, but next time I need something new I'll definitely check there first.