Christmas is such a nostalgic time isn't it? It shines a bright light on all of our memories of previous years, and it highlights our hopes for where we'll be this time next year. I'm sure most of us imagine what Christmases will look like in years from now, as our children grow older and our lives change. I think Christmas is often also a time of reflection for those who have experienced the loss of a loved one; eating Christmas dinner with an empty chair or having one less present to buy adds to the sting. It's a beautiful and joyful time of year, but it's a difficult period for so many people too.
This time last Christmas my life looked very, very different. I was head over heels in love, bursting with happiness and about 5 weeks pregnant so busy planning elaborate ways to tell our loved ones that we were going to become a family of four in 2018. Imagining their faces, and then imagining the joy that our little baby would bring us all. I spent hours in Marks & Spencer's as the kind staff created the personalised baubles I wanted to give Adam's family and mine, as a way to let them in on our secret. I day dreamed all day every day about what life would be like with a newborn baby – what the birth would be like, what kind of big brother Dilan would be, how amazing it would be to watch Adam become a Dad. I couldn't possibly count the amount of times I must've said "next Christmas we'll have a little baby!", or imagined what her first Christmas would look like. How perfect it would be. It never crossed my mind for even a second that there was a possibility that my dream wouldn't become a reality, it never occurred to me how differently things might actually end up.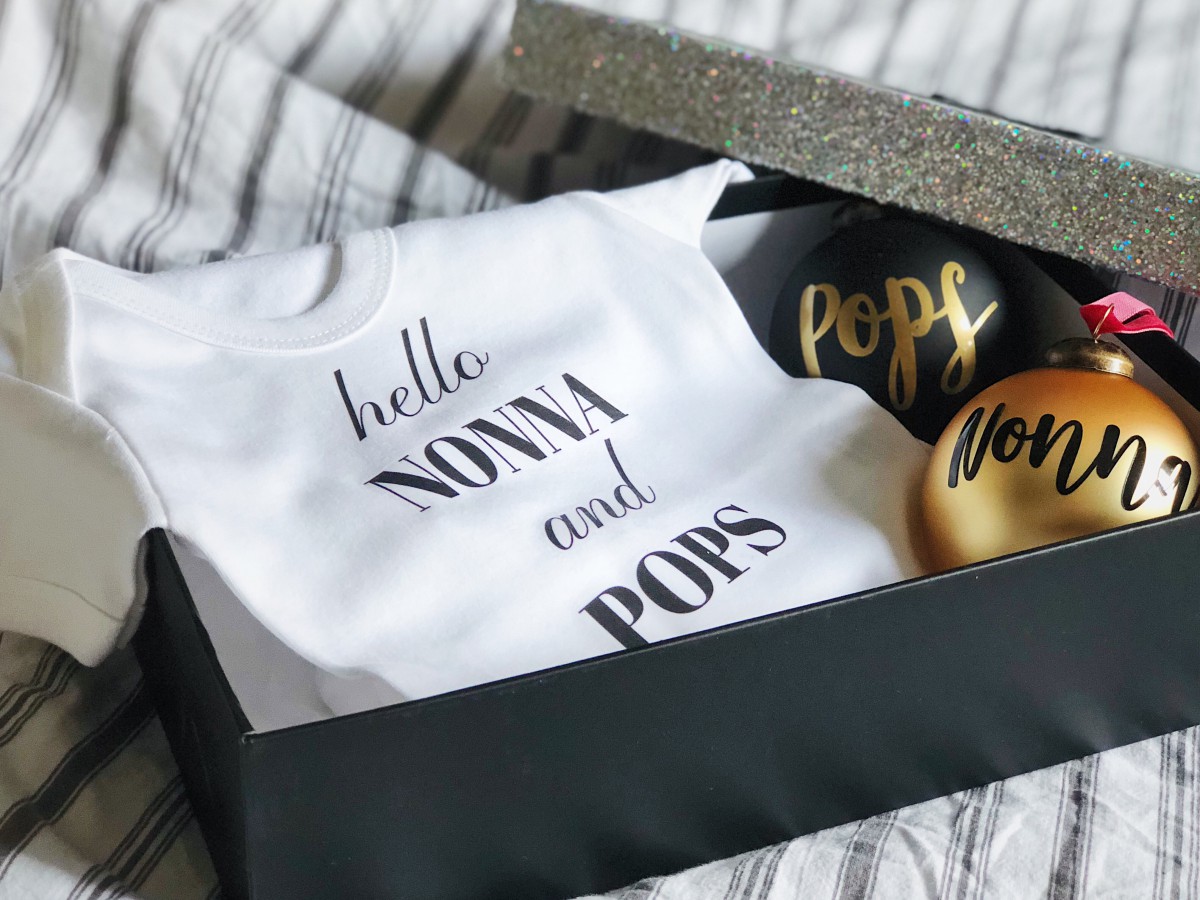 My miscarriage feels like a life time ago now, although really it's only been 10 short months. Those 10 months have been the hardest, most awful 10 months of my life though; and a year on from that Christmas life is nothing like I wanted it to be. I've continued to struggle to cope with what happened. I've had periods of intense sadness and anger, and I've had periods of being unable to feel a thing. I've had moments of happiness and contentment, and I've had periods of deep despair. There have been moments when I truly believed everything would be okay, and there have been moments when I've desperately wanted to pull the duvet over my head and stay there forever. I've spent so much time silently crying, either into my pillow late at night or letting the tears roll down my face in private as I drive Dil to school. I've spent so many hours wanting to scream and shout, putting my hands over my mouth to stop the noise from escaping. I've watched as Dil has stomped around in a strop, wishing I could join him in screaming "it's not fair". People tell you that you will survive when you experience baby loss, and of course you will – there is no alternative, but they don't tell you how difficult surviving might be.
Miscarriage takes away something that you start dreaming of the minute you see those lines on the stick, or for some of us something that we've been dreaming of for much longer than that. In my experience though, miscarriage has taken away so much more than that. My miscarriage, our loss, my grief, it has taken everything. It has taken the person I was and replaced her with someone I barely recognise sometimes. It has taken the man I love and replaced him with someone I've started to resent, because I can't understand why this hasn't destroyed him like it's destroyed me. It's taken family that I loved and cared about, and made them strangers, replacing those feelings with jealousy, resentment, and so much hurt. It has taken my relationship, and created something that is making both of us completely miserable. It has taken my dreams for this Christmas and left them in tatters, because this is not how it was supposed to be. 
It feels so desperately unfair that last Christmas was full of so much hope and excitement, and that this Christmas is full of the complete opposite. I can't even bring myself to imagine next year, because I truly have absolutely no idea where we will be. Christmas is such a hard time for so many, because it's a reminder of who we have around us and who we don't. It's a reminder of how I spent last Christmas talking to and loving a sesame seed sized little baby, and how six weeks later I found out that her heart probably stopped beating right around then. It's a reminder of the awful trauma we both experienced after finding that out, and it's a reminder of how much destruction our loss has caused since then.
If you're finding this festive period difficult, for whatever reason, please reach out to someone. To a friend, family member, to me, to someone else online, to an organisation like Samaritans, to anyone you feel able to talk to. Prioritise yourself and your mental health this Christmas, you matter to many.