This year I've been writing a lot about simplifying Christmas, and talking about buying pre loved/second hand gifts or gifting time or experiences instead of buying Stuff. The problem of course is that most of us (me included) quite like a bit of Stuff, and want to find a few of the things we are currently lusting after under the tree this year. I don't think there's actually anything wrong with Stuff – as long as it's stuff you love, stuff that is useful or brings or joy, and there isn't too much of it. I also think that when we are buying things and spending our hard earned cash we have the opportunity and the power to do a little bit of good, which is always a great thing. We can choose to use our money to support ethical and sustainable brands and businesses, and we can choose to buy things from small businesses who truly appreciate every sale. I'm not interested in further lining the pockets of high street chain CEOs, but supporting someone who is turning their talent into a business, or someone trying to earn some extra cash to make their own life or their family's a little more comfortable is something I consider pretty important.
I know that the internet is filled with gift guides of all kinds at the moment, but I want to take some time to highlight some of the brands and shops I love, and the ones who I know that sales really mean the most to. On Christmas morning if I'm lucky enough to receive any of these (or if I buy them for myself!) I'll be happy knowing that I've received something I truly love, and I've supported another artist or maker in the process.
Remember: supporting small shops, work at home parents and independent brands isn't all about the money. If you can't afford/don't want to make a purchase or use their services there are so many other ways to support these brands. Follow their social media accounts and visit them often, leave a few likes and a comment or two. Share their posts or website with friends and family who may be interested, remember them when someone else is looking for recommendations. Send them a message just telling them how much you adore their work. All of these things may seem small, but to people running these businesses they are the bread and butter of what they do, a sign that they are on the right track, and a helping hand to getting to where they ultimately dream of being.
Over on Instagram I've been sharing loads of recommendations (from myself and from others) of small businesses, work at home makers and independent brands, and I've put these all into an Instagram story highlight for people to look through and revisit whenever they may need to. Here are just a few of my very favourites below, but please feel free to share your recommendations (or your own brand!) either in the comments below or on social media.
Cult of Youth
Kelly's beautiful jewellery always features on my wish lists, so this year is no exception. Kelly's journey of motherhood and chaos is something I can relate to so deeply, and I am always drawn to her feed and her beautiful words. Watch her stories for an insight into the Cult of Youth brand, as she works late at night once her son is asleep crafting beautiful jewels. She's effortlessly cool, wonderfully kind and a solid decent human. Her jewellery is high quality and gorgeous, but wearing it means so much more to me because I know I am helping to support a fellow mother on this crazy roller coaster ride that we are all on.
Favourites of mine include the iconic Mama chain and Tusk chain which I have, and the Luna Moon Hoops and You and Me Kid Locket which I'm very much still lusting after.
Lucky Sew and Sew
Carly from Lucky Sew and Sew is another super talented Queen who is always on my wish list. Her and her mum (who is also a total mega babe FYI) creates ultra cool, sexy, comfortable and supportive lingerie and nursing bras which are MADE TO MEASURE guaranteeing you the perfect fit. Carly, Tricky and their kids recently moved out to Spain to pursue a new life, and it feels good to be able to support them in doing that as well as getting something amazing when you purchase from her store.
As well as nursing bras and lingerie sets Carly also creates banging swimwear, pins and patches and loads of other accessories – check out her Etsy store to see it all.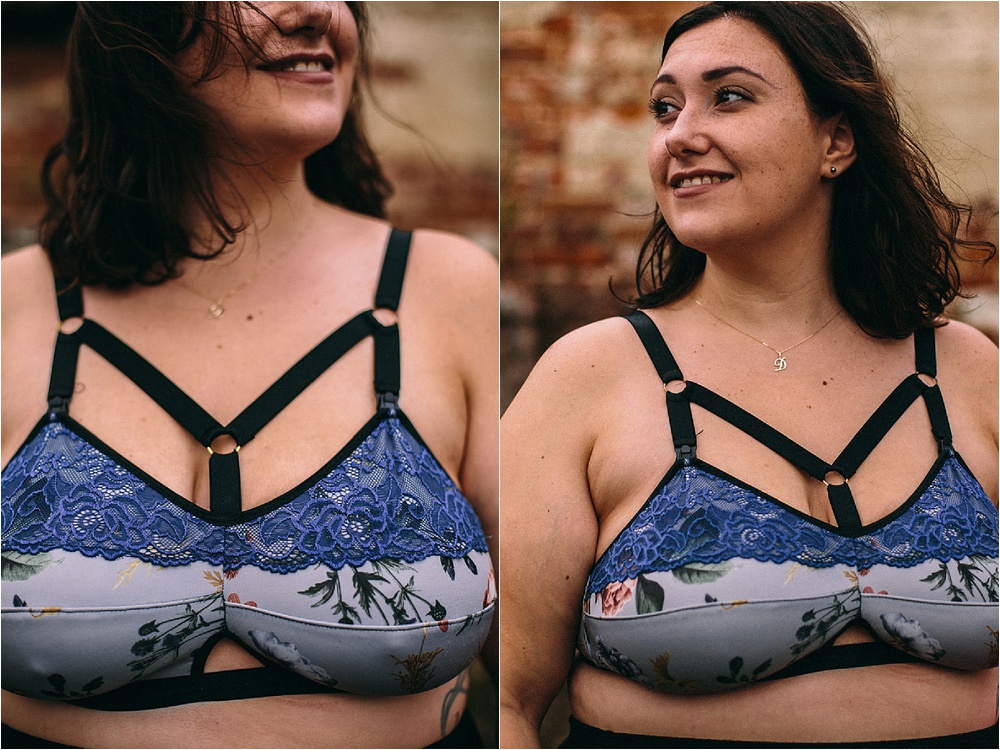 Pot Yer Tits Away Luv
I'm obsessed with tits. I'm obsessed with celebrating the female form. I'm obsessed with exposing my son to a variety of different bodies and body types, teaching him that there is so much beauty to be found in all of them. So basically I just want to fill my home with Pot Yet Tits Aways Luv pots. She tackles some really important conversations on Instagram too and is always sharing more talented makers and awesome artists.
Look out for shop updates, and commission spots which are available occasionally.
Freyja Nude
"Celebrating wonky tits, broken bits & hairy pits" is a tagline I can get down with. Beautiful artwork on sustainable wood created by a Queen. Freyja Nude creates these gorgeous coasters which are actually way too perfect to put a drink on by the way. I love watching her stories too, a lovely insight into motherhood and the life of a WAHM.
View this post on Instagram
One Mama One Shed
For something a little quirky or different check out the lovely stuff in the One Mama One Shed shop. From teaspoons engraved with clever puns (like 'Hey there hot-tea' and 'I like big cups and I cannot lie') to engraved enamel mugs and bookmarks (my favourite – desperate to find one in my stocking this year!) there's loads of gorgeous personalisable gifts hand stamped by Siobhan. One Mama One Shed was set up by Siobhan to allow her to work flexibly and support her family, and each purchase allows her to continue doing that.
This Lakshmi
Another long term favourite and continuing the theme of celebrating the female form – This Lakshmi. Laxmi's art is incredible, the perfect combination of stunning imagery and simplicity and I adore everything she does. As well as selling her amazing pieces, L's ART Club subscription has just launched and would make an incredible present for anyone interested in learning more about drawing or would enjoy practising something new.
Laxmi's beautiful mother was diagnosed with Acute Lymphoblastic Leukemia last year, and unfortunately lost her fight with cancer. Laxmi now donates a portion of all sales to Bloodwise and The Blood Fund, and for the month of December proceeds from all greeting cards will go to Bloodwise.
Awesome Mama Illustration
I'm sure you're noticing a theme, but supporting brands and artists who are championing all body types is something that is really important to me. I recently discovered Awesome Mama Illustration, and really fell in love with her Every Body is Beautiful and No Body Blues prints. What Stacey says about these prints makes them even more amazing in my opinion – "I'm often asked in my commissions to remove facial lines, slim bums, exaggerate muscles and drop dress sizes. I wish we lived in a world where everyone could see just how beautiful they are, without making any changes. This print is to celebrate every body, in full naked glory. You are beautiful. EVERY BODY is beautiful." Her shop is also filled with lovely greetings cards and she does brilliant bespoke portraits too.
Lyra & Atlas
Being on the wild CMPA journey that we are on has lead me towards a lot of amazing people, and one of them happens to create very beautiful macrame. Hayleigh is a really beautiful person, and when she opened Lyra & Atlas I took great pleasure in being the first person to order from her. She creates the loveliest wall hangings, plant hangers, and other macrame goods, and also sells crystals. Each order comes wrapped in so much love, and supports a mother and her young family, so it doesn't really get much better than that to me.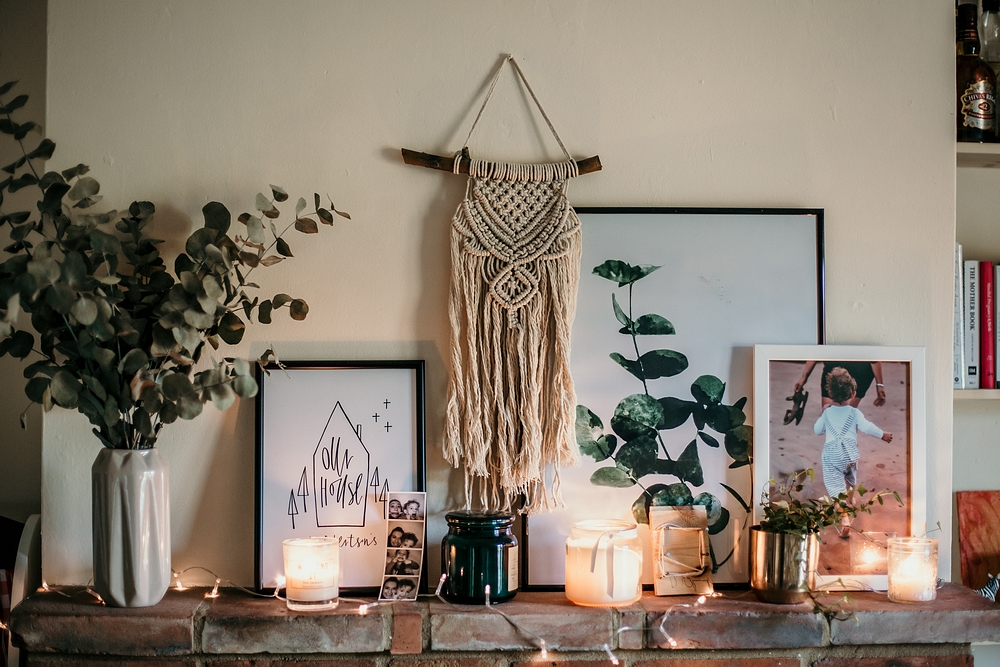 GRLCLB
Another new discovery for me which I came across after Carrie from Mere Soeur mentioned her is Ruth aka GRLCLB. Her merch and the club rules speak for themselves, but my favourites include the Secret Recipe tee (and kids version) and I'm a bit obsessed with this tea towel. Her website also allows you to make a donation to Women's Aid or the Foodbank while you shop which is awesome. Follow her Instagram for some important messages, and #neverfuckatory.
View this post on Instagram