As you'll know if you follow me on Instagram, my life has been taken over a bit by decorating, DIY and garden plans. As well as all of that I've been thinking about all the boring adult stuff like utility suppliers, budgeting and keeping our outgoings down (especially since we are spending a lot on the renovation!). Here's a few things you can do to reduce your utility outgoings like I have, to save a bit of cash.
Forget Brand Loyalty – Switch Often
When it comes to utility suppliers, loyalty is something you need to throw out of the window. Utility costs are constantly changing, and new suppliers are always trying to come up with ways to be more appealing than their competitors, so you need to use this to your advantage. Change supplier as frequently as you can, and make use of comparison sites and cashback websites whenever you do. Also worth checking if someone you know has a referral code or link for your next supplier, as this could mean a nice credit on your account for both of you.
Also make sure you're on the best tariff – for example an economy seven tariff is only beneficial if you use most of your electricity at night. Take a look at all your options and find what will work before for your household.
Keep Your Equipment in Good Repair
Luckily for us due to the new house being owned by the local authority we don't have to worry too much about things like servicing the heating system or boiler as it's their responsibility, but if you own your home it's something you'll need to think about.
Keeping your boiler in good condition and having it checked and serviced regularly is a great way to make sure it's working correctly and avoid it breaking down and leaving you with no heating or hot water (which often results in big emergency call out fees). It also means you can ensure it's as energy efficient as possible – keeping your bills down. If you are looking to replace your boiler for something better suited then you'll want to spend a while looking into different options and researching boiler prices, to make sure you get the best deal you can. Combi Boilers are said to be the most common choice, so take a look at combi boiler prices, or you might prefer to look into the benefits of an oil boiler.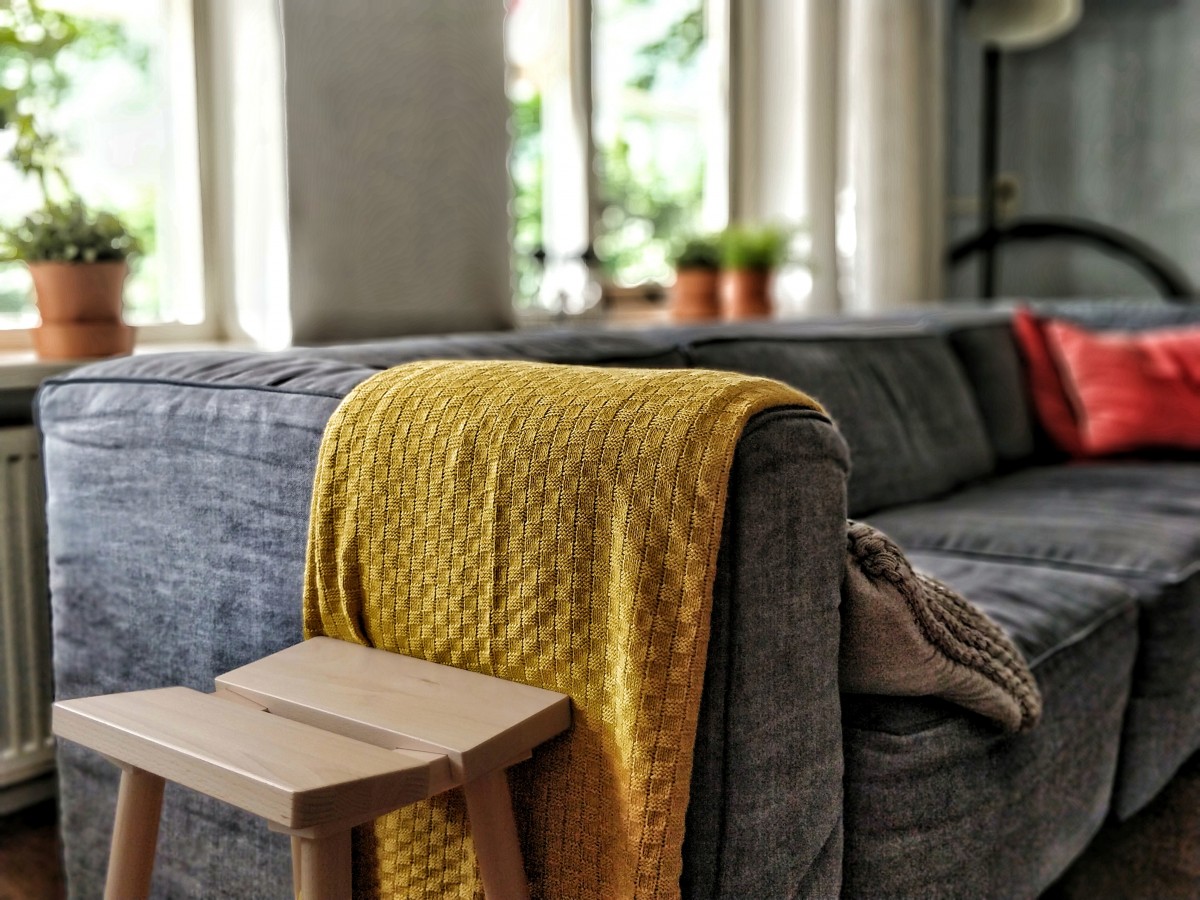 Photo by Jort Hoekstra on Unsplash
Switch Things Off When Not in Use
Even stuff left on standby or chargers left plugged in are using electricity, and slowly driving up your monthly bills. Be smart about switching things off when you aren't using them. Turn lights off when you leave the room, or consider using timers if that better suits your household. It will only save you a few pennies, but when you add it all up you could be looking at a decent saving annually.
In terms of heating – make sure you are only turning it on when you really need it (could you just put a jumper on instead or tuck under a blanket?) and turn down/off radiators in rooms that you don't use often. Keep doors and curtains closed to retain heat, that will help your room stay warm for longer. Most central heating systems have a timer function so consider setting the heating to come on periodically during the colder months – keeping the house at a steady temperature should use less energy then heating it up from freezing cold.
You can find even more tips on reducing your household bills here.
*This is a collaborative post*