The last time we reviewed a puzzle (the Ravensburger Cars 3 Giant Floor Puzzle) I explained how much Dil loves puzzles, and not much has changed. He still adores doing jigsaw puzzles and I'm often looking for new ones that will be the right balance of challenging and achievable for him. If they are too easy he'll do it in seconds, and if they are too hard he'll lose interest and never try it again. We still do the Cars 3 puzzle often because it's great for his current skill level, so when Ravensburger got in touch again with a Paddington 2 version I already knew that Dilan would love it.
Ravensburger Paddington 2 Giant Floor Puzzle
There's something really lovely and familiar about Paddington Bear. I was so excited to take Dil to the cinema to see Paddington 2, and show him a character I had read about and loved when I was smaller too. In fact the only films we've been to the cinema to see are Cars 3 and Paddington 2 so these two puzzles are very fitting for us! As soon as I opened the package Dil shouted "Paddington!!" with joy. We sat down to have a go straight away.
Just like the Cars 3 puzzle the Ravensburger Paddington 2 Giant Floor Puzzle has 60 pieces and is aimed at children aged 4+. 60 sounds like a lot of pieces but I don't think it seems overwhelming whilst you're doing it. The pieces are fairly large, perfect for small hands, and the end result is quite a large floor puzzle (70 x 50 cm when completed). Like other Ravensburger puzzles the pieces are good quality which really appeals to me – we have quite a few puzzles with damaged or broken pieces due to how thin and flimsy they are.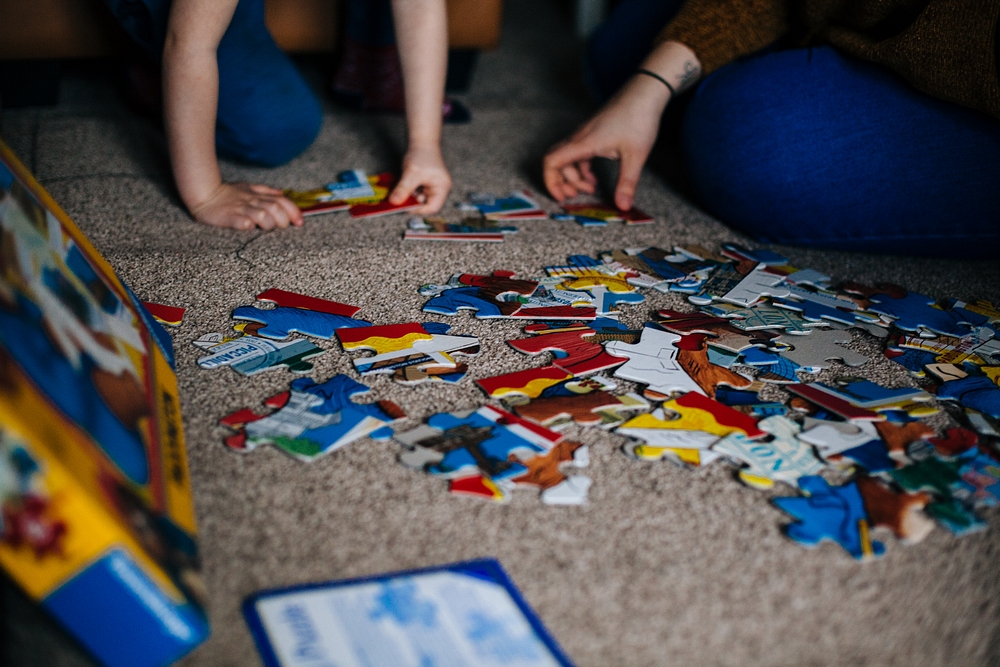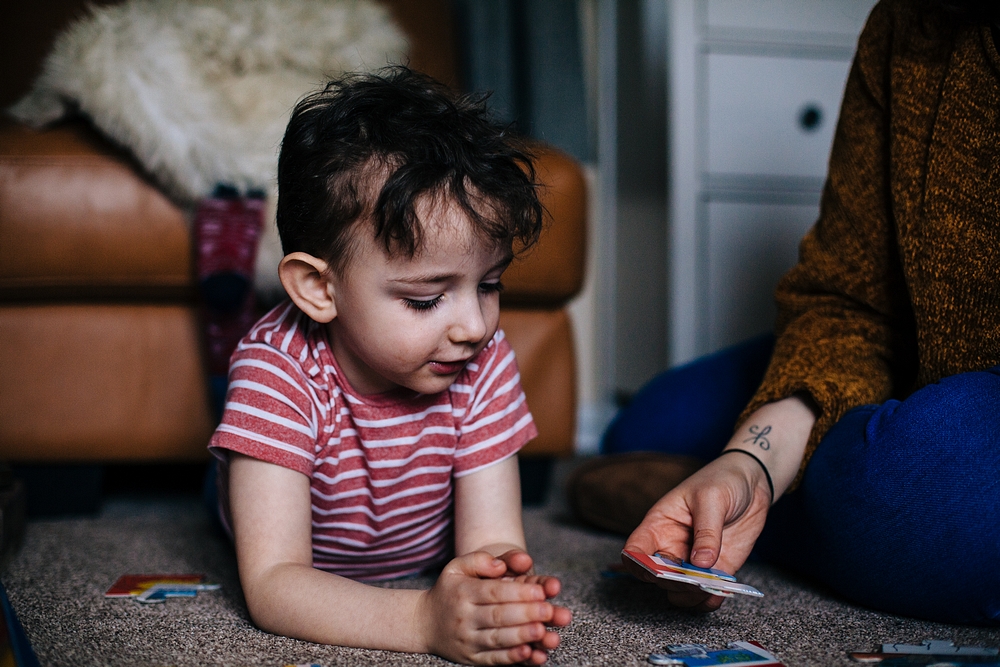 We completed the puzzle together within about 15 minutes, and then spent some time identifying some of the London landmarks in the picture which Dil really enjoyed. It's so nice to spend time together doing something like this, a perfect way to spend a relaxing Sunday afternoon as well as a great way to work on so many of his motor skills and problem solving.
Since we got this puzzle he's played with it quite a few more times, and each time he's been able to complete it in a slightly quicker time. Dil is nearly 4 and a half and because of his interest in puzzles his skill level is probably a little bit higher than his age, so I would say this puzzle is perfect for little ones aged 4-6 and would be okay for children slightly younger if they really enjoy jigsaws and you're around to help. The colourful picture helps to hold his attention, and it's lovely to see him concentrate on something and show the determination to complete the whole thing.
We are huge jigsaw puzzle fans and will always adore the Ravensburger Giant Floor Puzzles, I'm really looking forward to seeing what character comes out next! The Paddington 2 Giant Floor Puzzle is currently £9.99 on Amazon.
*This product was sent to us to review, but all opinions expressed are our own. Contains affiliate links*