*This is a paid collaborative post*
Planning a family holiday is exciting and fun, but it can also be stressful and time consuming. Figuring out where and when to go, how to get the best deal, and getting it all organised at once, especially when you're on a tight budget, can feel overwhelming. I've teamed up with family travel specialists Tots to Travel to bring you some tips to make booking a brilliant family holiday as simple and enjoyable as possible. If you're dealing with CMPA also then check out my tips on travelling with food allergies.
When to Book
Generally there are two tactics for getting a great deal on a family holiday – book far in advance (like book now for next summer), or book as last minute as you can bear (book now for next week!). Generally we take the second approach and have managed to get some lovely holidays at a low prices, infact this is how I booked our trip to Rhodes last year, and it turned our brilliantly – plus other guest in the hotel revealed they'd paid three times what I did! If you need to plan ahead to book time of work or you've got your heart set on a specific resort or hotel then consider booking early. Most travel sites let you browse holiday dates a year from now, so that will give you plenty of time to get prepared and to get excited about the countdown!
Decide on the important information
Destination
The first decision most people make is where they want to travel to. Sometimes it's somewhere you've been before, sometimes its somewhere other people have recommended to you, sometimes it's somewhere you have always dreamed of going. If you have a specific destination in mind do some research on the weather there, as well as the country's holidays/events, as this will have an impact on when you choose to visit. Here are some of my favourite family friendly destinations for getting some winter sun.
Dates of Travel
Decide when you want to go away. If you have school age children then you will need to decide if you want to go during school holidays, or if you want to go in term time. Currently within the UK LEAs can impose a fine of £60 per child per absence if you take your child away without permission – and permission is often only given in exceptional circumstances. There's more info on the fines over on Money Saving Expert. If you're children are under CSA (compulsory school age) or you've chosen to home educate then you'll probably be much more flexible which will keep the costs down.
Flexibility
If you can be flexible on dates and/or destination then you will give yourself the best chance of finding a great deal. Often by moving dates around a little you can lower your holiday price, or if you don't mind where you travel to then you can be led by where has the best deals/where the cheapest flights are jetting off to – more information on finding cheap flights below!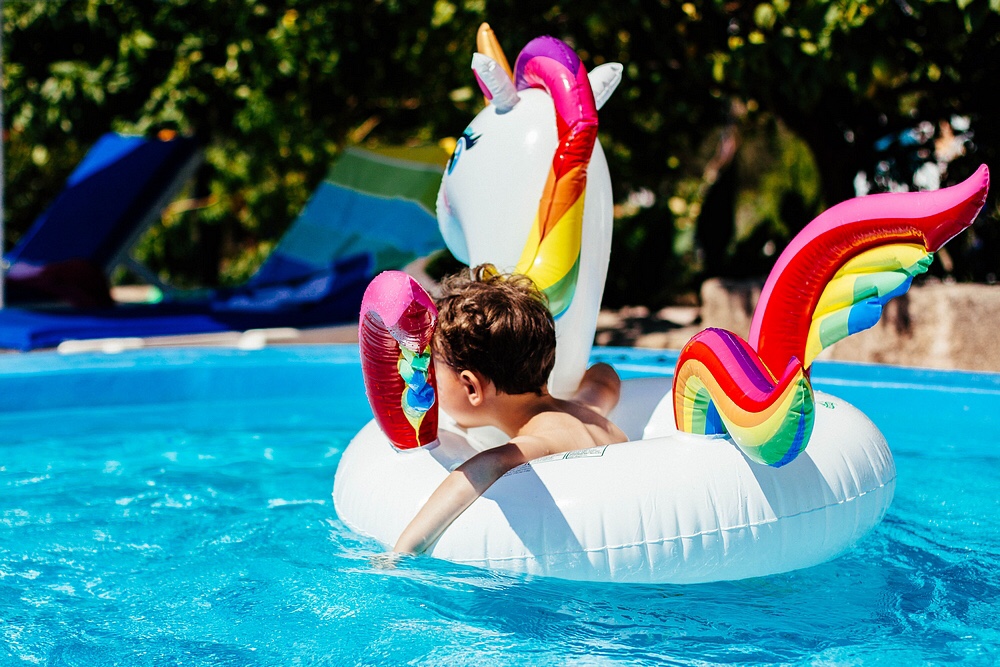 Package Holiday or DIY
Another decision you'll need to make is whether you want to search for a package holiday – accommodation, flights plus often transfers and meals all booked at once for one price, or you want to take the DIY approach and book things separately. Package holidays are popular because it's usually the simpler choice and you can get some great deals if you look in the right places, but booking your flights and accommodation separately is usually the more money savvy approach. If you're looking for an all inclusive holiday within a resort than a package holiday may be for you, but with the rise in popularity of sites like Air BnB, you may find booking separately gives you a lot more options beyond a standard package deal.
Package Holidays
The main benefit of package holidays is the simplicity – one booking, one payment, one company to liaise with. Package holiday companies also often have deals on, including money off your booking, free upgrades or kids stay for free, so if you shop around it's possible to get a great value holiday. Package holidays are often cheaper booked well in advance, so if you're booking now for next summer you might find a bargain! Don't forget to check out some independent reviews for the hotel or resort before you book, to make sure it's the perfect place for your vacay.
Booking Separately
If you want to have a look at booking your travel and accommodation separately then remember you'll need to make sure your chosen accommodation has availability based on your chosen flights. For cheap flights I highly recommend Sky Scanner which will allow you to see the cheapest flights available either for your chosen destination or for anywhere, for either specific dates or the whole month, which really allows you to find the best deal possible. Once you've got your destination and dates head to somewhere like Tots to Travel, Booking.com, Air Bnb or Lastminute.com and search for some accommodation. There will probably be a bit of back and forth as you try to find something that works, but it will usually result in some money saved, and the perfect bespoke holiday for your family.
Nicola from Travelling With Boys recommends using websites that let you refine your search results to your specific requirements – type of lodging, facilities required and where you want it to be (beach, mountain, lake etc). She also says "once I've found the perfect hotel, I use Trivago to make sure I'm getting the best price and finally use a cashback website to get money back".
Family friendly accommodation
The most important thing while you're away is that you're able to have fun and relax, and the best way to do that is to make sure your accommodation is as family friendly as possible. Knowing that your little ones will be safe, and that your accommodation will have everything you need to have a great holiday will certainly get you on your way to relaxation. Family focused sites like Tots to Travel only include properties that are specifically aimed at families, like the Salema Beach Villa in The Algarve, which is packed with important stuff like high chairs, sterilisers and baby monitors, plus lovely toys and beautifully designed kid's bedrooms. Children's safety is paramount, and the properties all include things like stair gates and barriered pools where necessary. I think this is brilliant, and it also means you don't have to pack your suitcase full of all that baby stuff!
Hopefully those tips have given you a few ideas or some inspiration for your next family getaway, but whether you jet off to somewhere exotic this summer or you enjoy the wet British weather at home, I hope your summer holidays are amazing!