We know that planning a wedding means making lots of decisions quickly and carefully and choosing your bridesmaid dresses is one of the biggest decisions you'll make! Every woman you ask to stand by your side has an important role in your life and she deserves a special look. Keep scrolling for tips on how to style your affordable bridesmaid dresses for a look that stands out.
Why not check out Photo Booth Rental Fort Worth for a fun way to preserve some memories from your day.
Same Color, Same Style
Ever-Pretty Mermaid Style Bridesmaid Dress with Lace
Shutterstock Image
Just because this is the traditional choice for bridal parties doesn't mean it has to be boring! This all matching look can be especially striking when you choose a bold color for your bridesmaid dresses or you have a really large bridal party. An added bonus when selecting matching bridesmaids dress is that you don't have to worry about different dresses clashing and subtle fabric differences. You're your girl squad will look magnificent in matching bridesmaid dresses and your wedding dress will really stand out in photos.
Same Color, Different Style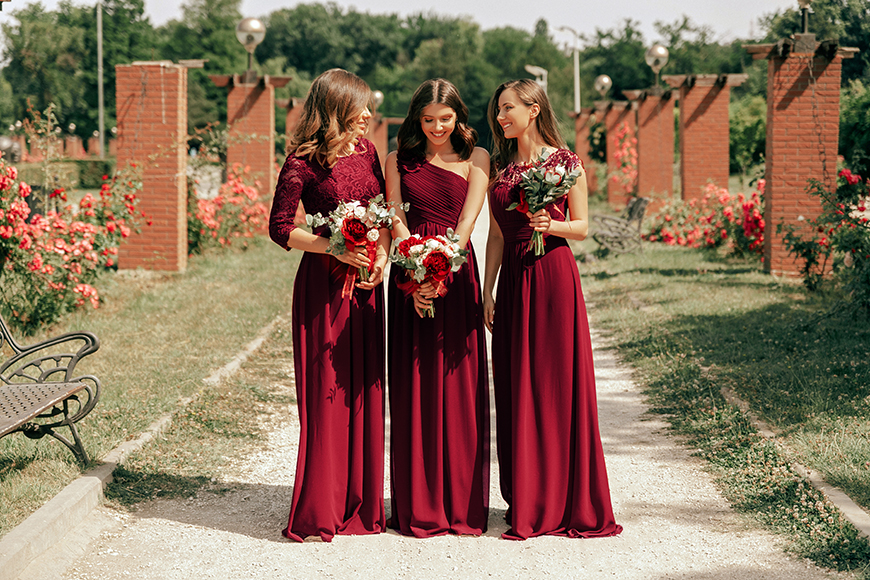 Ever-Pretty Burgundy Bridesmaid Dresses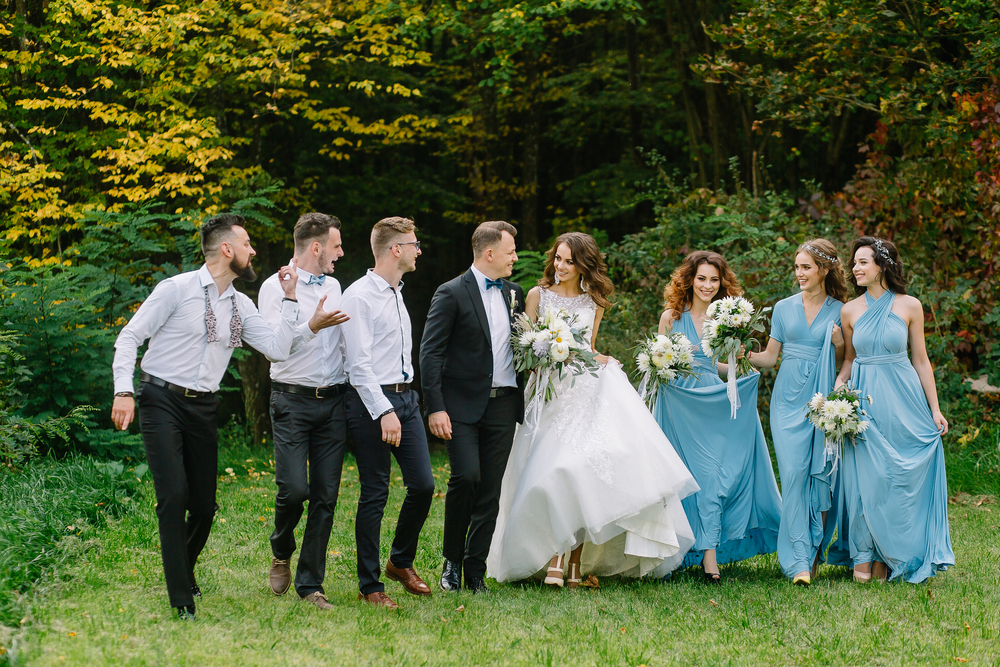 Shutterstock Image
Bridesmaid dresses in the same color, but different styles have been a wedding trend for the last several years and it only continues to get more popular. This is a great choice if your bridal party all has really strong opinions and you know that you'll never get them to all agree on the same thing. This is also a great option when your bridesmaids all have very different body shapes as they can select the silhouette most flattering for them. While its commendable that you want to give your bridesmaids the freedom to choose their look, this is still your wedding after all. To ensure you still end up with a party that suits your tastes as the bride we recommend that you give your bridesmaids specific guidelines as to what is non-negotiable. The exact shade and length preferences are probably the two most important guidelines you can give but feel free to give others, it's still your wedding.
Two or More Colors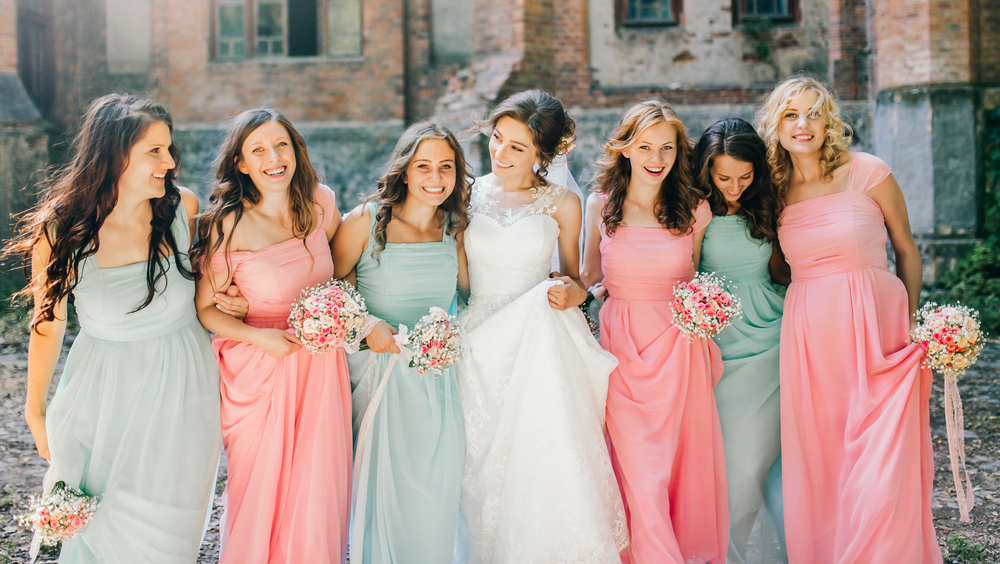 Shutterstock Image
Shutterstock Image
If you are a creative bride and looking to shake up your bridal party look, opting for bridesmaid dresses in two or more colors is a great choice. The key to pulling this off is making sure that you have a clear vision of what you want your bridesmaids to look like. If you turn the choice over to them completely, you will have a hodge-podge look that doesn't look cohesive. Even though this is not a matchy bridesmaid look, you do want to make sure there is some common element between the dresses that ties them all together. This could be a shared length or neckline or even a shared accessory. Most importantly make sure that the dress colors you choose are complementary to each other and to the rest of your wedding colors. This allows your bridesmaids to look unique as individuals but still cohesive as a group.
Sequin Bridesmaid Dresses
Ever-Pretty Sequins Bridesmaid Dresses
Sequin bridesmaid dresses have been an emerging trend for the last few years now and the pictures are always stunning! Opting for long sequin bridesmaid dresses is a great choice for a formal evening wedding. Admittedly this can be an intimidating trend at first sight but the results are beyond gorgeous. If you're worried about sequin dresses stealing the spotlight on your wedding day, you'll find that when you line a bunch of sequin dresses in a row they become a really elegant neutral. If you still think all over sequins is still a bit much there are plenty of mix material dresses that combine chiffon and sequins for a more subtle look. The key to pulling off a sequin bridesmaid look is to make sure the sequins match so that the metallic elements are all complementary.
Creative Style
Shutterstock Image
Shutterstock Image
Shutterstock Image
Creative style for bridesmaid looks is your best choice if you are not a big fan of tradition. Such as ombre bridesmaid dresses, fairy tale ball gowns and even T-shirts and blue jeans because who said girls must wear dresses in the big day?
Are you getting inspired now? Tell us your choice in the comments below and find more pretty dresses and bridesmaid dresses uk on Ever-Pretty!