*This is an advertorial post in collaboration with The Royal Mint*
When I shared some of the best resources for learning from home that I've found, I mentioned that we have been trying out some of The Royal Mint's activities for kids and I thought I'd share some of my favourite ones with you today. Lots of us are struggling to juggle daily life stuff, working from home and having the kids out of school, and it's important to strike a balance between 'school work', and activities that are a bit of fun and light relief. The Royal Mint has put together a great selection of things to do to cover all the bases, and we had great fun last week giving some of them a go. They are good fun, and at the very least they might help you manage a hot cup or tea or a wee alone maybe!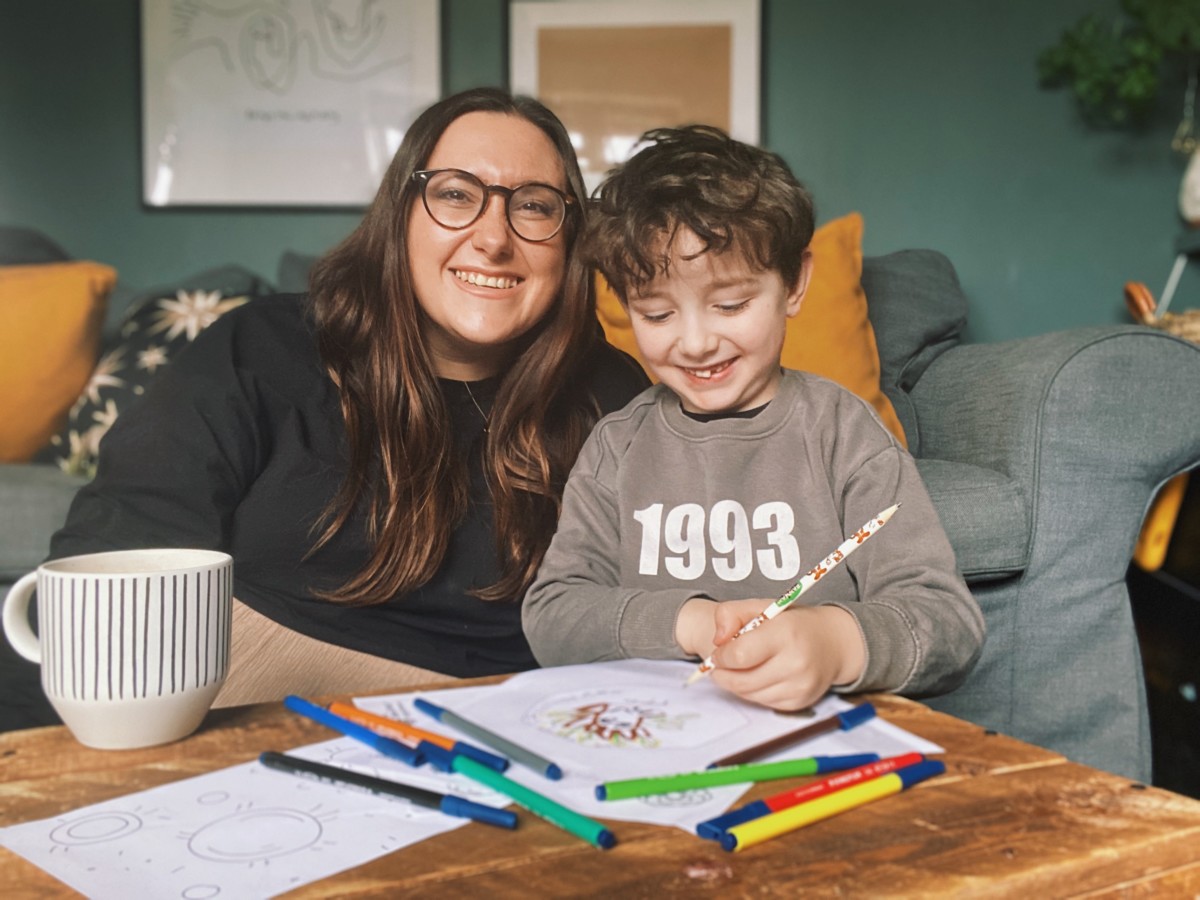 The Royal Mint Kid's Hub
The Royal Mint has put together a Kid's Hub, filled with totally free games and learning resources for a wide range of ages and abilities. Some of the activities are online virtual games that are good fun, some of them are printable crafts to colour or create and some are PDF learning packs which are really packed with some great info and tasks. Because of the range of activities there really is something for everyone which is great, and we had great fun trying a few of the activities out.
The Royal Mint Kid's Hub is going to be updated weekly with new activities, so have a look what we got up to and then go check out what's been added recently.
Colouring Sheets
Always a favourite and great for kids (and adults of all ages), The Royal Mint has included much loved characters Paddington Bear and Wallace and Gromit to coincide with their special commemorative 2019 coin. These can be downloaded and printed multiple times, then maybe pop one in the post to a loved one to let them know that you're missing them!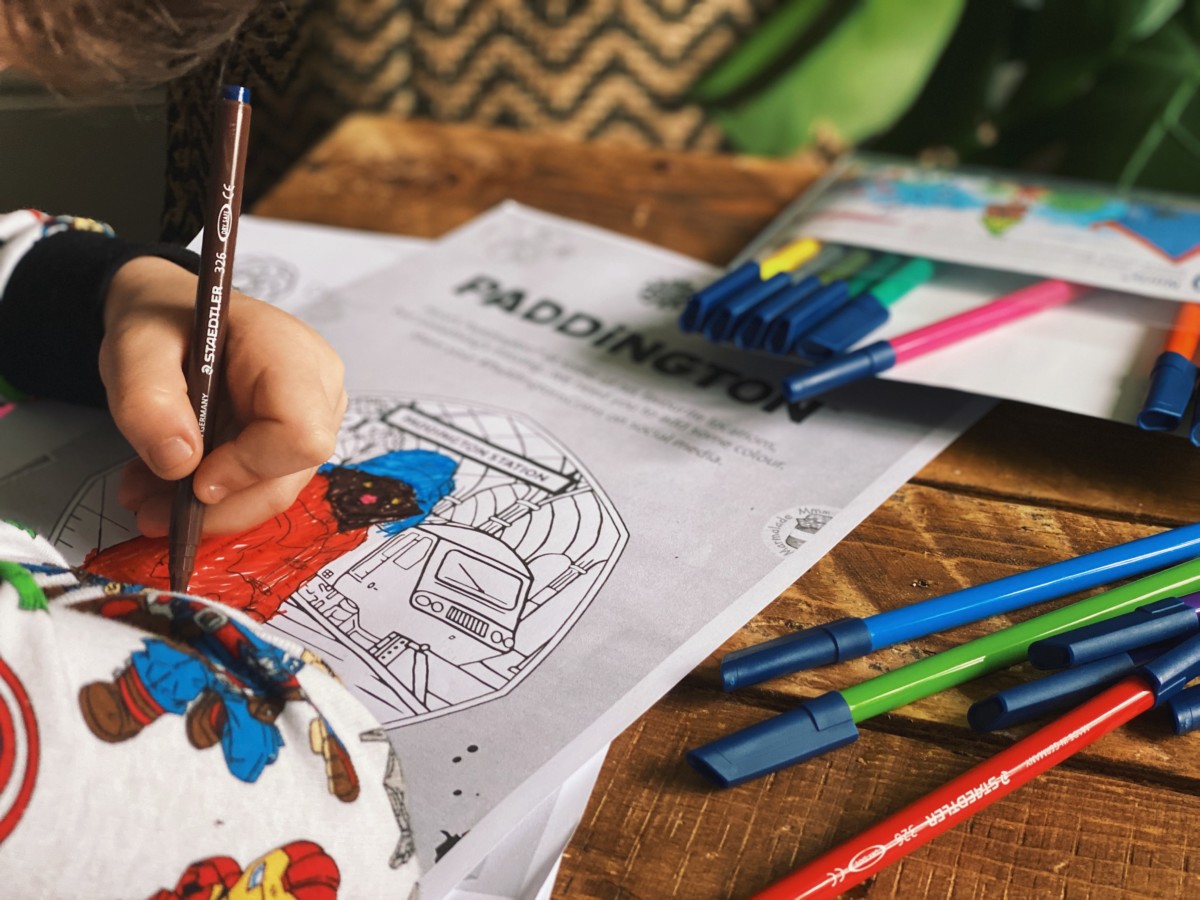 Build Your Own Rocket
Another fun activity featuring Wallace and Gromit – the build your own rocket printable. This one will require a little adult help with the cutting and assembly if you have younger children (it is a little bit fiddly), but colouring the rocket in with their own design is great fun and once built it's a great little toy for some imaginative play. We chose to make ours a rainbow rocket, and I was pretty impressed with how it came out in the end! Again something you can download and print multiple times, meaning you could create a whole space station full of rockets ready to blast off to the moon.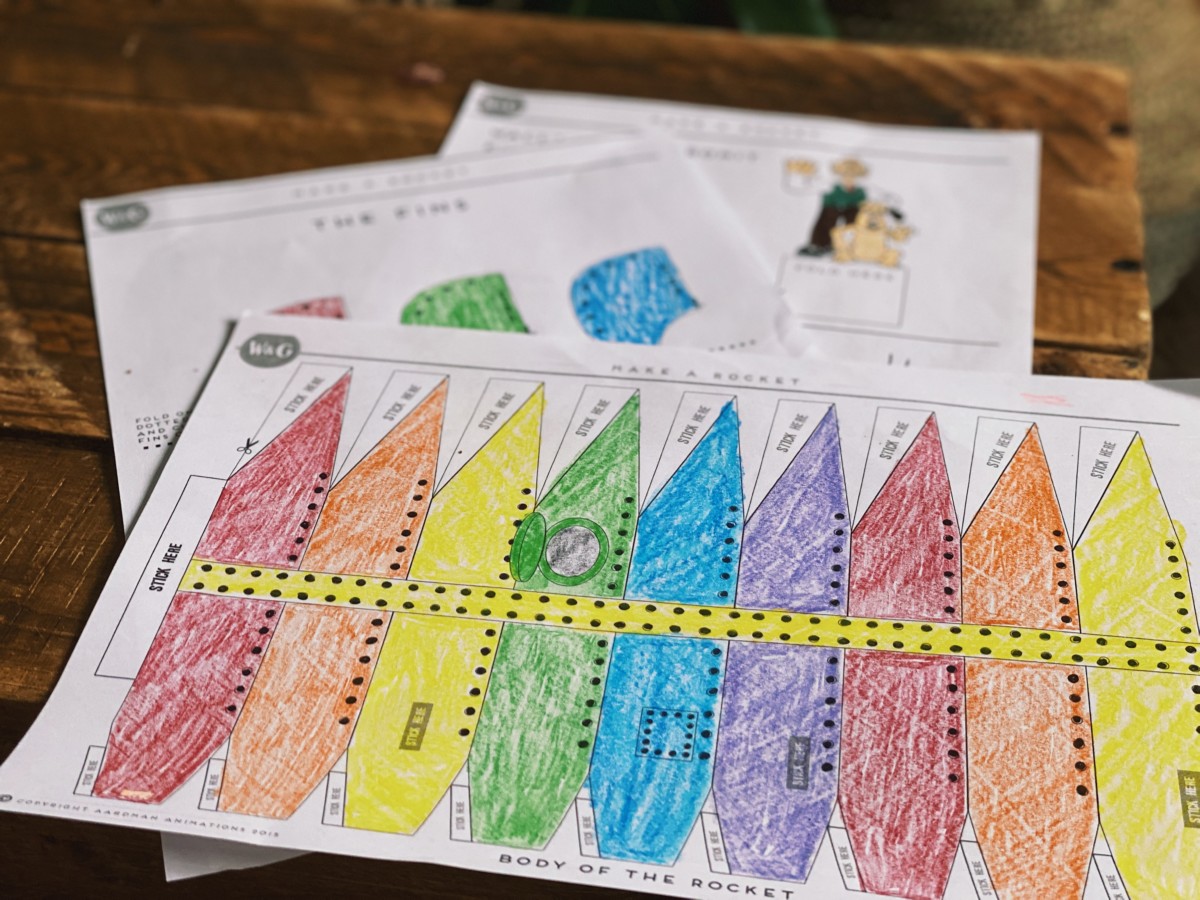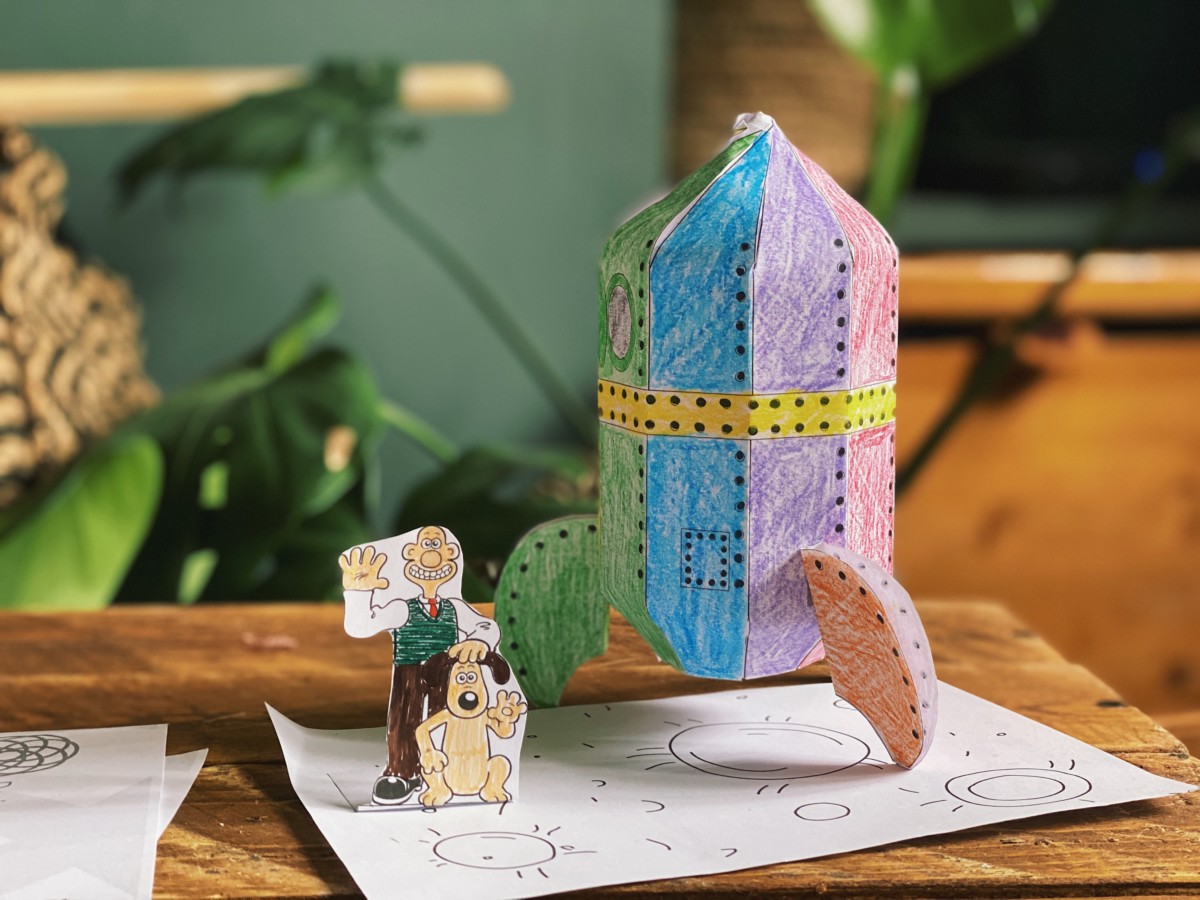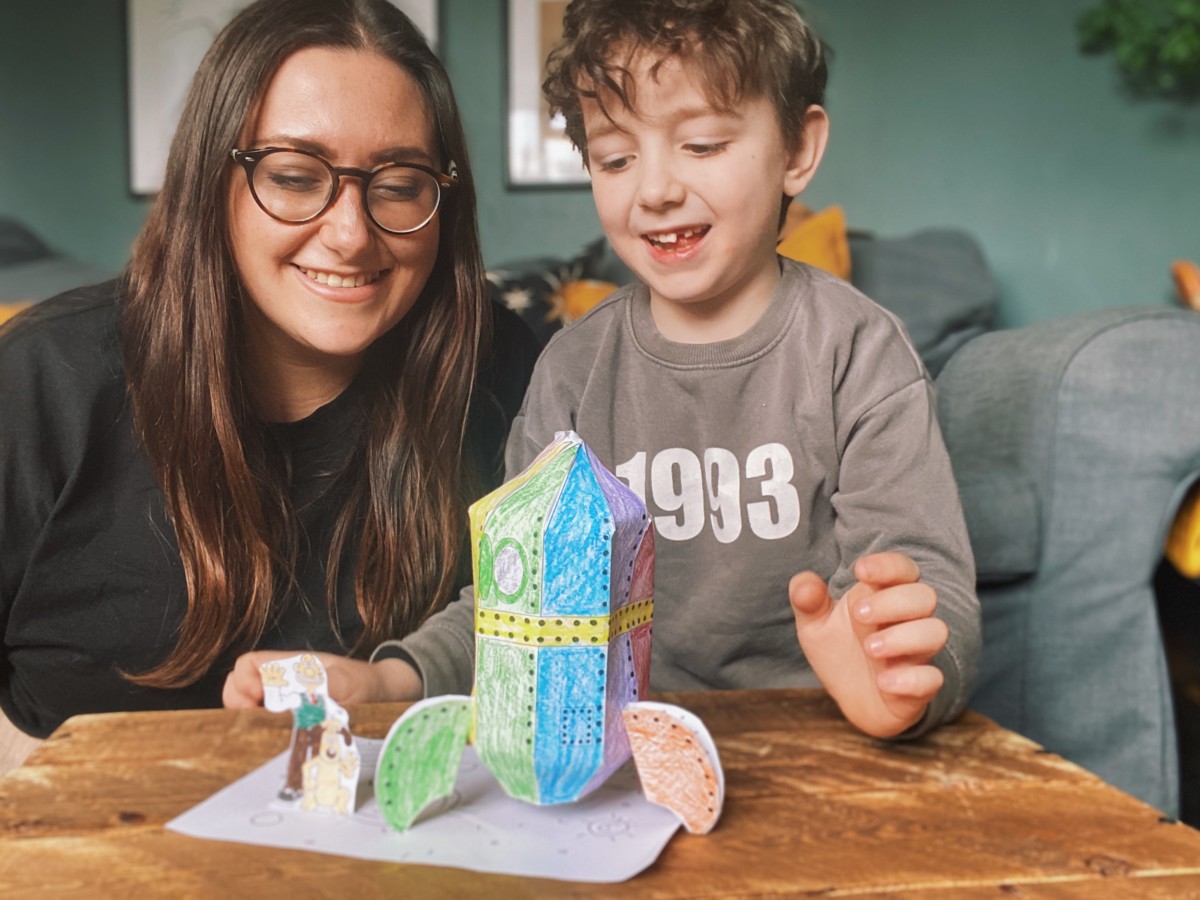 Learning Packs
The Kid's Hub also includes really in depth learning packs – Coins in the Classroom Science Pack, Coins in the Classroom Literacy Pack and the Counting with Coins Maths Pack. These all include brilliant fact sheets about some of The Royal Mint coins such as how they are made and what they are made from, who features on some of the coins, and looking at why each coin is designed the way it is. Each pack includes questions and worksheets throughout, and suggests a variety of different supporting activities like poster making and experiments. I found a lot of these packs more suited to older children, but I think the best thing to do is look through each pack and print off the pages that are best suited to your child/ren.
Dil really enjoyed learning about the different coin denominations we have in the UK, and completing the sums worksheet from the maths pack. We then moved on to a magnetism experiment from the Science pack and tested which of our coins were magnetic and which weren't by using a fridge magnet – no fancy equipment required! This meant we discussed what material coins are made from, which materials are magnetic, practice our tally charts and talk about using experiments to prove our theories.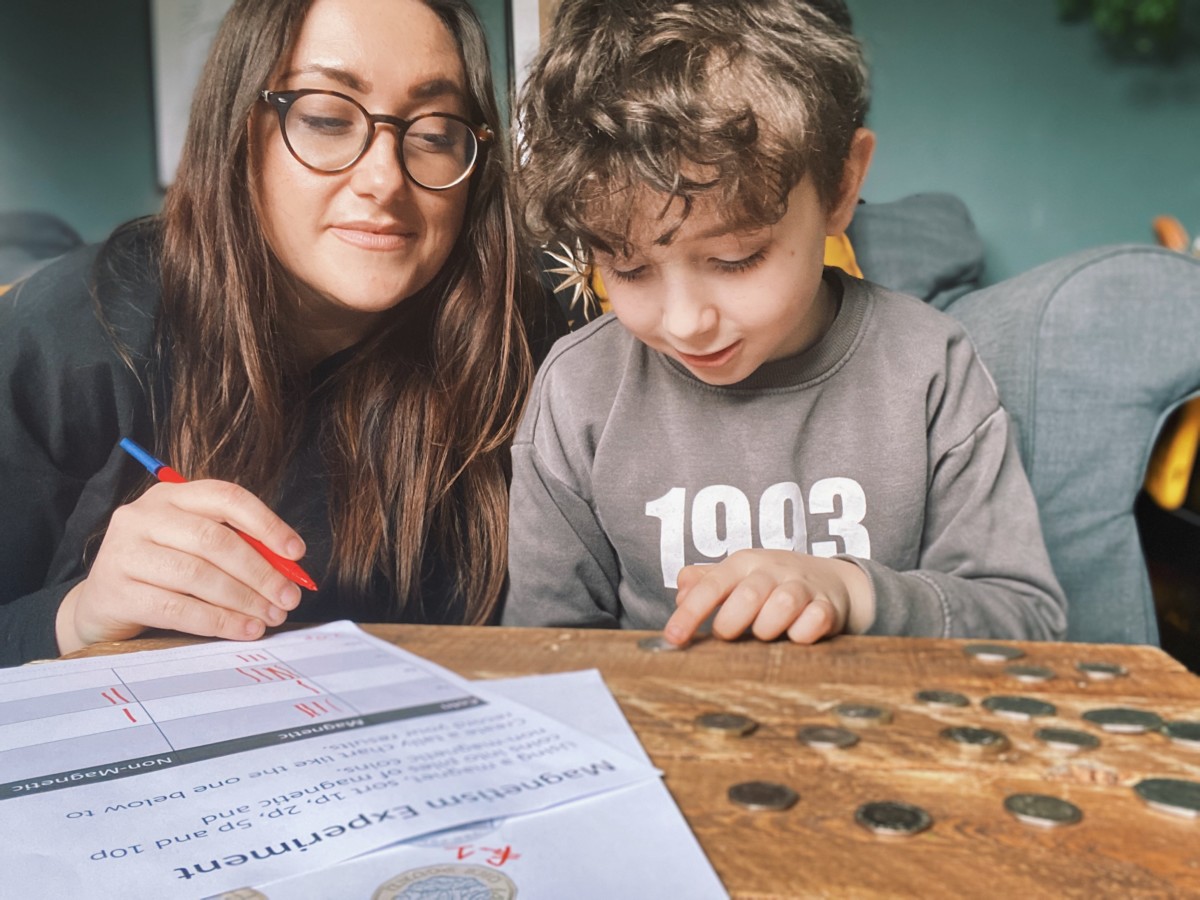 Design Your Own 50p
Another fun creative activity we enjoyed from the Kids Hub was the Create Your Own Coin sheet, which is a simple template you can use to design your own 50p. After taking a close look at some of the 50ps we had at home Dil designed his around his very favourite people – Guardians of the Galaxy!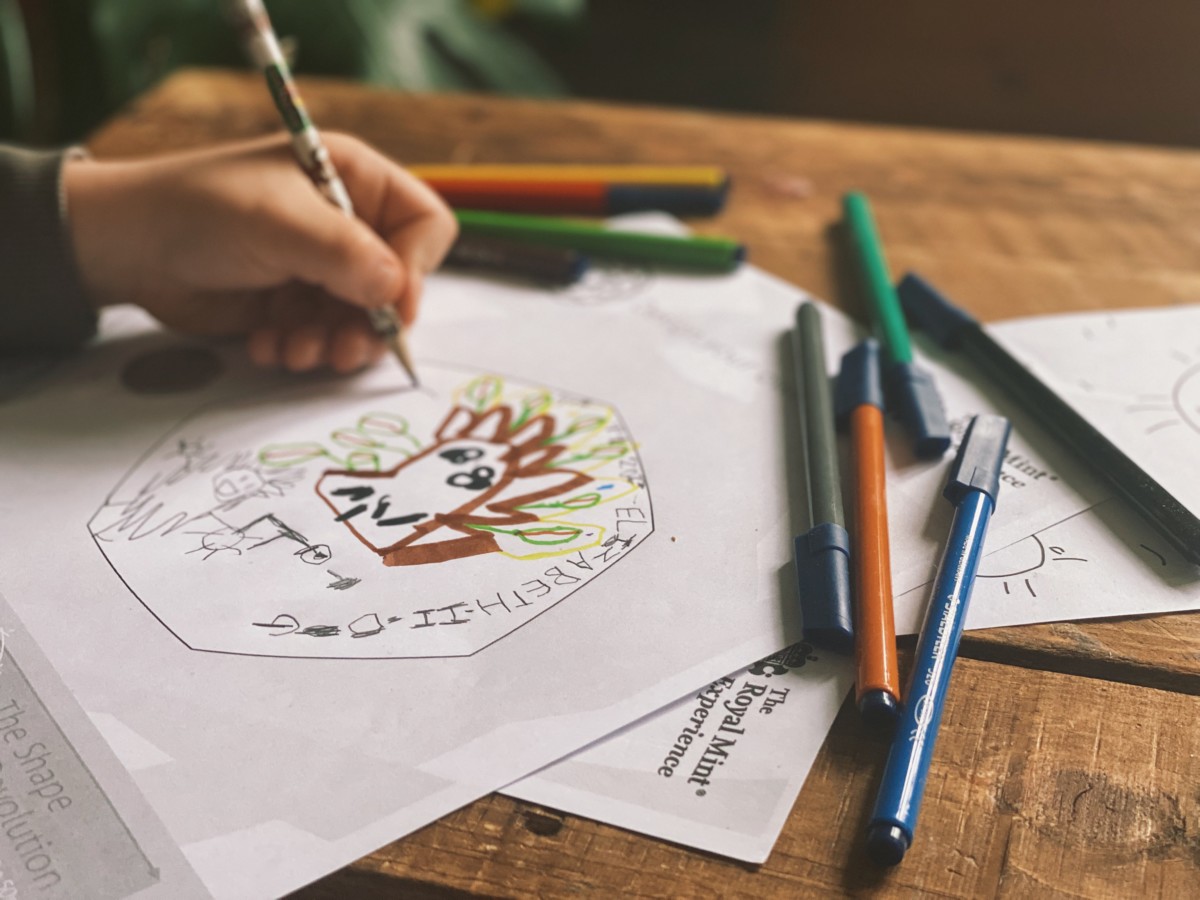 Virtual Games
As well as all of the printable resources, there are a few computer games designed by The Royal Mint for kids to play. The Build A Snowman game is a simplistic game, great for little ones, and the Peter Rabbit Catch the Radishes game is a little more fast paced and good fun. Submitting your score once you've completed all 5 levels even gives you the chance of winning one of the Peter Rabbit 2020 commemorative 50p coins. Be warned though, the game is a bit addictive and we both became competitive pretty fast!
Those are some of our favourite picks from The Royal Mint Kid's Hub, well worth checking out if you need some new things to do while we are at home. Don't forget to look out for new updates too. Have fun and stay safe!