It's Tuesday again, the sun has been shining, it's very nearly spring and I'm all about the little things this week so I'm looking forward to writing this post. If you haven't been here before, every Tuesday Jodie from Dear Little Daisy and I share all the little things that have been making us smile over the week, and invite lots of other lovely bloggers to do the same.
I've been feeling really poorly for most of this week so I've been clinging on to all the tiny things that have been keeping me going, so I've got a lot this week!
It's The Little Things
New pyjamas! This week both Dil and I managed to get some new pjs and I'm not sure who's more pleased! The minute we got home Dil said "can we go to bed now?" just so he could put his on haha. He can't bear to take them off, and he's even been wearing them under his clothes…luckily he got quite a few new pairs so I've just got them all on a constant wash cycle!
Party rings. If you're an allergy parent you'll probably know exactly what I mean. We've started the first step on the soya ladder, which means we are testing Dil's tolerance/to see if he's outgrown his soya allergy. We are taking it slow but over the past few weeks he's had a WHOLE PACK (!!) of party rings and seems to be tolerating them well. This opens up soooo many more doors for him so I'm really really excited.
Getting outside. We've done pretty well all winter to be outside as much as possible, but now the sun is shining it's much more enjoyable to be out there. We visited a local national trust property this week and looking forward to discovering lots more nearby gems.
Holding hands. Lately Dilan is really into holding my hand when we are out and about and it really makes me smile when he grips my hand tightly.
Small parenting wins. I don't really buy into any of the terrible two/threeanger type stuff but parenting definitely gets trickier as they get older, so I'll take my wins whenever I can get them. After a little 'debate' about whether or not Dil should get in the car like I'd asked him to he grabbed my face and said "I'm so sorry for shouting at you Mummy", and it melted my heart. I haven't been at my best this week with feeling so unwell and I get things wrong but I always try to apologise to him when I do. I'm so glad he's picked up on that and is able to apologise so genuinely when he wants to. It was such a lovely little moment for me.
Memories. Some really special memories popped up in my "on this day" thing this week, like the photos below. I really treasure these pictures; they are so magical and take me straight back to that beautiful day.
Last Week's Favourites
Last week Mama Cat and Baby Bee found a gorgeous new cafe, Pickle and Poppet nailed giant (really giant!) Yorkshire puddings, and Virtually All Sorts enjoyed pancakes – all food related which I loved haha.
JOIN IN
Over to you! What have you loved this week? What's made you smile? Link up your posts below and join the linky party to share the joy of your week.
RULES
Grab the badge below to add to your post, and link it up. One post per week please.
Check out some of the other posts and feel free to comment, like and share to spread the love and support the community
We'd love it if you could tweet your link using the linky hashtag #itsthelittlethingslinky – we'll retweet every post we are tagged in – @dilanandme and @dearlittledaisy
Check back next week to see which posts were our favourite! We will both share our highlights next week so don't miss that
Linky closes at 11pm the following Monday and re-opens every Tuesday at 9am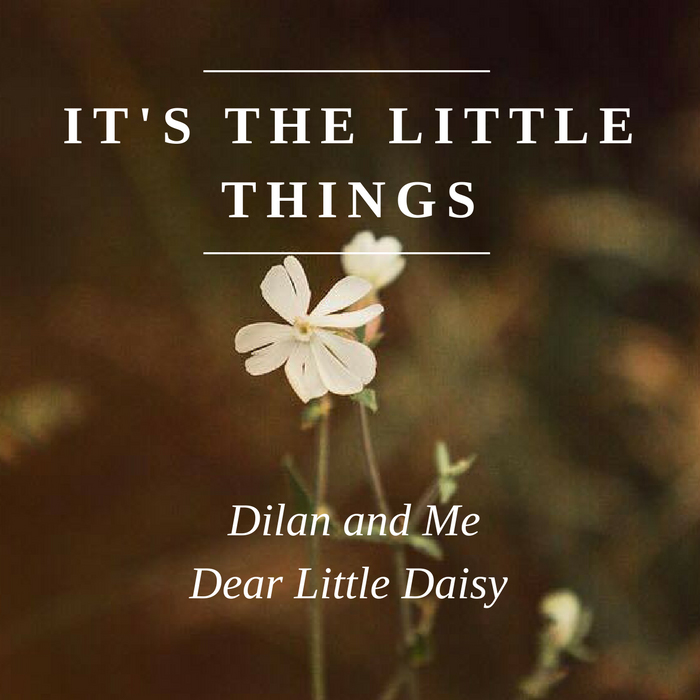 Loading InLinkz ...