This year for Christmas my focus is really on simplifying everything, stripping back how much we are spending, reducing the amount of pressure I put on myself, saying no thanks to all the stress than goes hand in hand with this time of year and remembering what really makes an amazing Christmas. I've begun to post about how and why I'm doing this, and why I've chosen to focus on a pre loved Christmas this year, but I'm really keen on being clear that it is a balance I am looking for, not an extreme. Dil has just turned five, he has a strong belief in Father Christmas (not something I'm very keen on but that's for another post), and whether I like it or not there is a lot of stuff he does have his eye on. Like every parent I want his little face to light up on Christmas day and sometimes for me that means sucking it up and getting him something from his List. I'm not suggesting to anyone that we never buy anything new, just that we put a bit more thought into it and we try to do it responsibly where possible (I'll still be placing the occasionally panic Amazon order when there's no other choice don't worry). There are things on Dil's list that I know will bring him plenty of joy, both when he unwraps them and for hours and hours after that, so I'm happy to make sure they are under the tree for him. Here are a few things that Dil will be getting this year, and some of the things I think make great presents for five year olds.
Gift Ideas for Five Year Olds
Hilarious Games
We love a good game, and for five year olds – the more hilarious the better. I absolutely adore the sound of Dil's big belly laugh – it fills the whole house and is completely infectious. Things that can be played with friends or as a family are great, Dil's the only one that can get the grandparents on the floor being silly with him. Simple games are usually the best, something that can hold is attention but isn't too challenging to play. Old favourites of ours include things like Frustration (Cars themed obviously..) and Monkey Tree (which we got from Sports Direct last year). We still regularly play Funny Bunny which is one of the first games that really made him giggle, and this year we are adding Wally the Washer and Foxy Pants to the games cupboard. We'll be reviewing them both soon, but so far so good and Foxy Pants especially gets a very giggly thumbs up.
Something else I picked up this year that Dil already loves is this table hockey set which turns any table into an air hockey table. If you follow us on Instagram then you'll know Dil loves an arcade, and is particularly partial to a game of air hockey so this is awesome. Dil spent ages playing with this when we visited Hamleys and I'm convinced it would make a perfect present for most kids.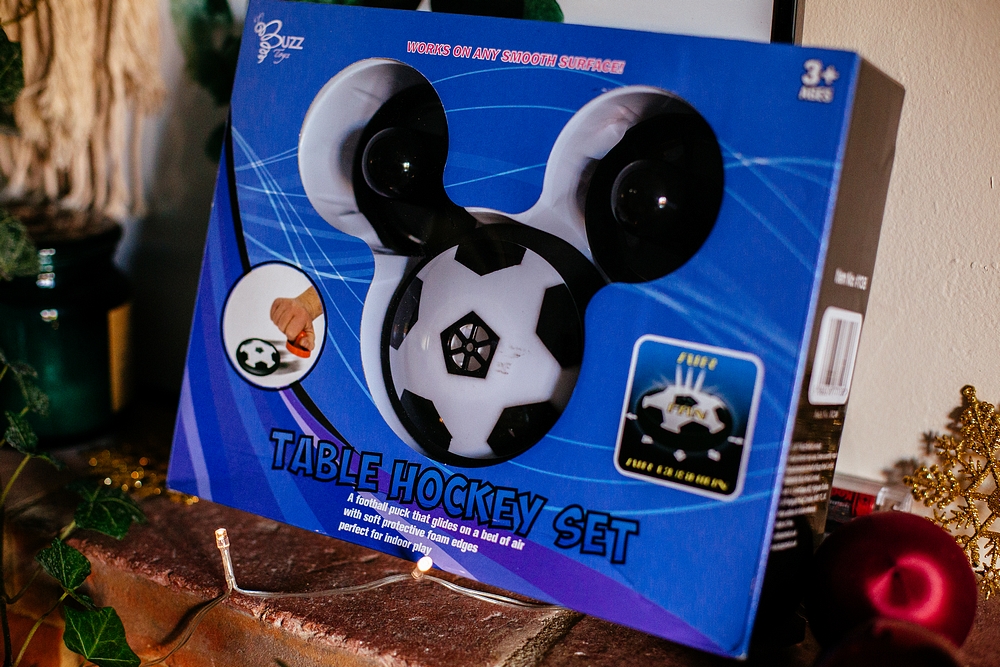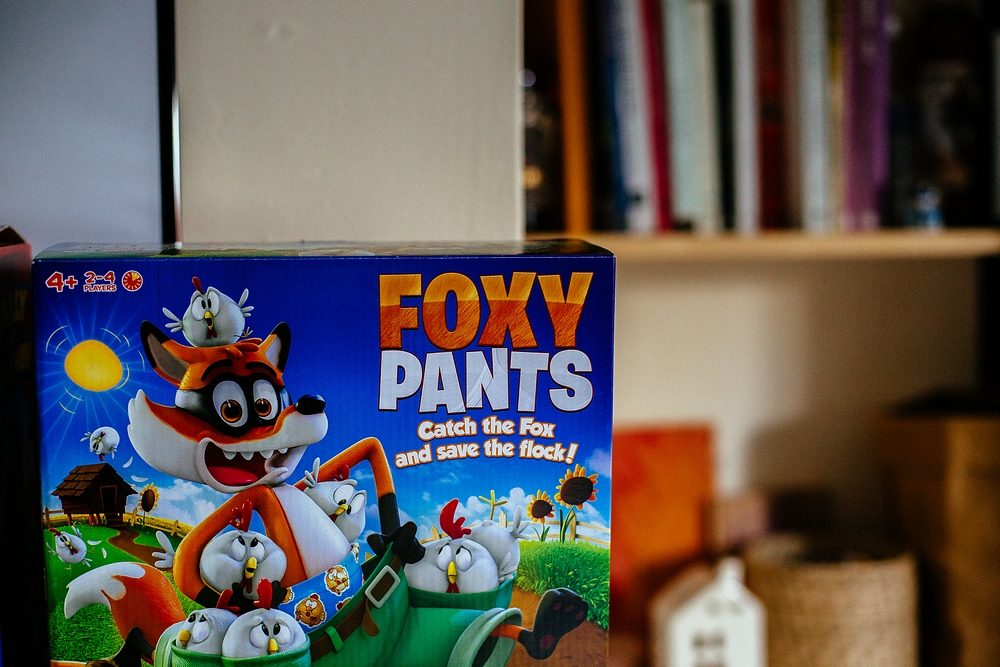 Lego
The number one favourite toy in this house, and the thing that is reached for the most is without a doubt our collection of Lego. On his Christmas list Dil has written 'lego', and then underneath 'more lego'. I've never seen him sit so still and concentrate so hard than when he's building something, and it's lovely to see. Lego is brilliant for building on so many skills – motor skills, imagination, creativity and so much more. It also lasts forever and it's really easy to pick up second hand which is great. This year there are a few specific sets Dilan would like, and I've also got a job lot of Lego pieces from eBay. For kids just starting to be interested in building Lego Duplo and Lego Junior are really good fun. As Dil has loved Lego for a while now he really enjoys the standard stuff, and I usually stick to kits marked as 5 or 6+. I'm tempted by this Lego Classic set which is a great price on Amazon at the moment.
Plenty of other building toys are available of course, something else Dil loves are the Playmags magnetic building tiles that we actually got him last year.
Brilliant Books
We read three books before bed every night, and often will read extra during the day too. Dil enjoys books filled with facts and information just as much as he enjoys an entertaining story so I try to fill our book shelves with a good mix. Last year I wrote about Dil's favourite books, and many of them are still his favourites a whole year later. Supertato is still his top choice, so this year for Christmas I've grabbed a few more books by the same author, Sue Hendra. Charity shops are an amazing place to find kids books – I've found so many brilliant pre loved books recently, including some real gems from many many years ago, and local bookshops are always filled with great choices. This year I have picked up some books from The Works – I'm always a fan of their 10 for £10 and with code FREETEN you should be able to get free postage too (not a promotion – I saw it on Facebook and made use of it myself last week!).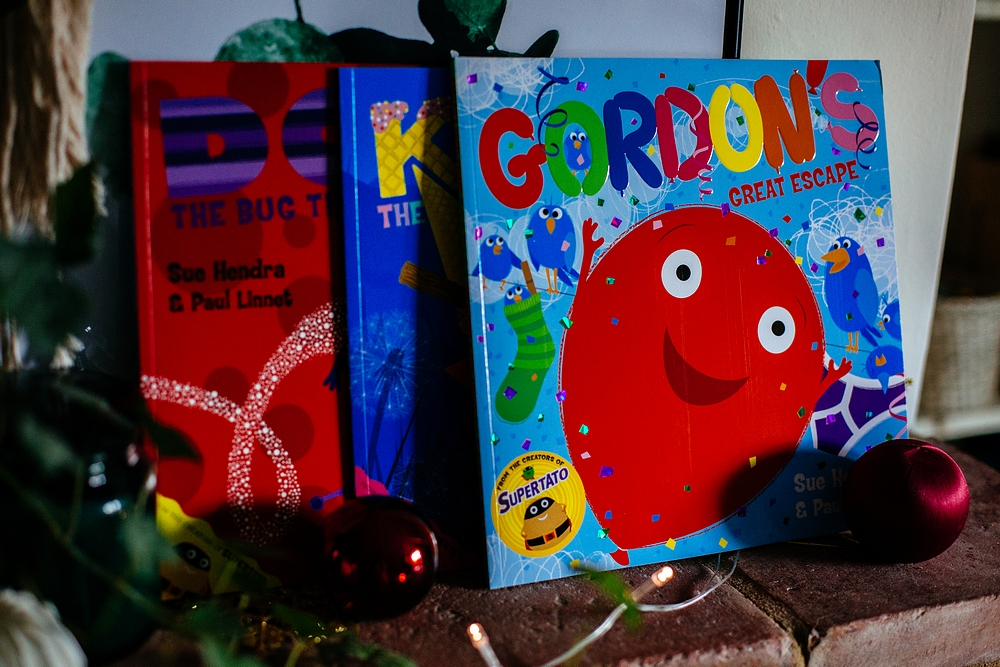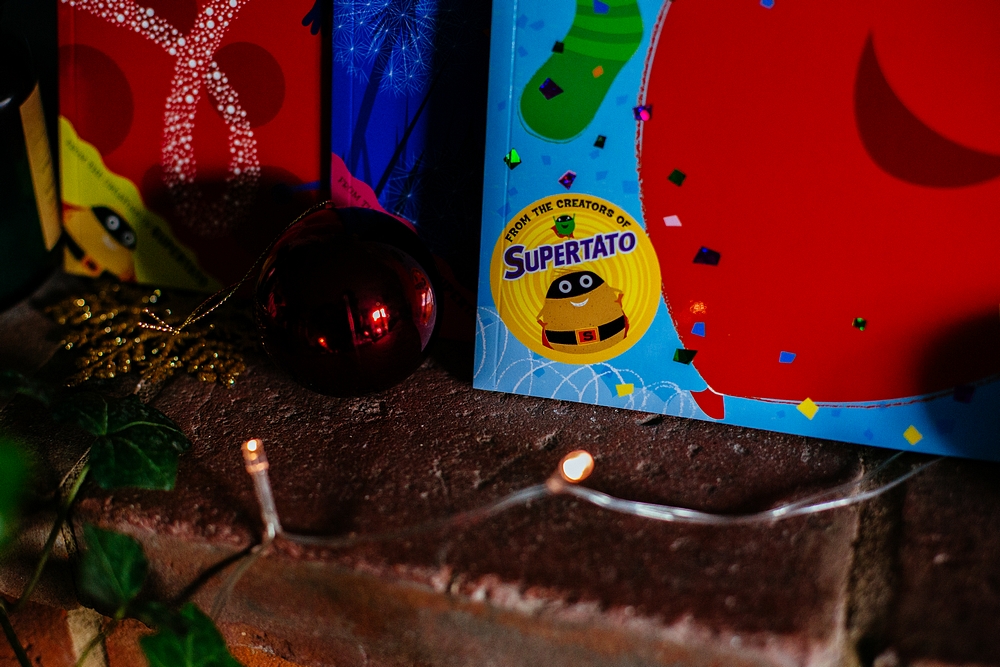 Crafts & Activities
As Dil is getting a little older his attention span is increasing and he's happy to spend longer on one activity. He still is only interested in crafts on his own agenda (which is fine by me) but there are a few things he always loves to do. Aquabeads are something I introduced him to a while ago, and I was actually blown away by how much he adored doing them. Since his first set which we were sent to review I have gone on to buy so much more, and I've always enjoyed watching him concentrate and create his masterpieces. Aquabeads have been a firm favourite and were the first thing to make it onto his Christmas list. This year I'm also planning on introducing him to Hama beads which are obviously very similar and seem to allow for more creativity, so we'll see which he prefers (I've only been putting this off because I wanted to avoid getting the iron out!).
Baking and making is something else Dil has always enjoyed, and all of my blog recipes are aimed at baking with children. This year we've been sent the Chocolate Sprinkle Stix Maker and I'm excited to see what Dil thinks of it. Reading through the reviews a few parents are a bit miffed that you have to buy the chocolate, bread sticks and sprinkles separately, but as an allergy parent I'm absolutely thrilled! This means it's easy to make it suitable for any allergies or dietary requirements, so it's an absolute winner to me. I plan on wrapping it up with some dairy free chocolate and safe sprinkles, and bread sticks are always a cupboard staple here so we'll be good to go.