*This post is in paid collaboration with Panasonic*
Baking is something that me and Dil love to do, but only really at a pretty basic skill level. Allergies are what forced me into baking originally because it was hard to buy safe cakes and biscuits when we first went dairy free, and so whenever I share recipes I make them as simple as I can for beginner bakers like me. When you're taking on 'free from baking' things can get difficult. It can be hard to find safe replacements for ingredients that still work in the way you need them to, some recipes call for obscure or expensive health food ingredients that you can't find in your local shop and it can feel frustrating. It doesn't need to be complicated though, and to show that I've rounded up some of the simplest free from baking ideas and recipes that I've got.
Gluten Free Bread
If you're looking for dairy and soya free bread then you'll probably find a few options in the supermarket, but if you're gluten free you might find the choice is smaller – especially if you're vegan or free from egg. Plus – is there honestly anything better than fresh warm bread straight out of the oven, topped with delicious melted butter on a wet and windy day? Probably not. Now baking bread is not something I know much about. My experience watching GBBO tells me it's complicated, requiring special ingredients and expert knowledge to get it right. Kneading, proving, getting the perfect crust – it seems like a lot of work to me and I'd like an easier and quicker way to those delicious carbs. That's why my bread maker is one of the best gifts anyone has given me and it's easy to find brilliant ideas online, including allergy friendly options or gluten free bread recipes.
The simplicity of a bread maker is beautiful. Throw in your chosen fail safe ingredients, or choose to expert by mixing it up with something new. Hit the start button and put the kettle on, because that's all you've got to do! Warm bread within a few hours, plus the delicious smells of it baking filling your room – winner. Making your own bread is a brilliant way of catering for food allergies, intolerances or just different tastes – plus it's often much cheaper than buying fancy bakery loaves. Several of the Panasonic bread makers now also come with pre-set gluten free programmes giving you the ability to make gluten free breads, pasta and cake dough with ease.
Free From Cakes
Cakes are more in my comfort zone when it comes to baking. If you're free from dairy or soya then baking a cake is pretty simple, if you're free from gluten and/or egg then things can get a little tricker – but it's still pretty easy to knock out a delicious homemade cake. The easiest way to whip up a cake is to use a boxed cake mix like Betty Crocker (gluten free if required) or similar. Swap the extra ingredients for a can of fizzy drink (so just box mix + fizzy drink) and bake = egg free yummy cake! I've got a few more vegan cake recipes, simply swap out the flour for your preferred gluten free flour if you need to.
Other great substitutions for egg – apple sauce, banana, flax or chia seed or yoghurt (dairy free if needed!). Gluten free baking may need a little extra liquid so add a splash of a suitable milk if the mix needs it. If you need butter – stork gold block is a great dairy free choice, and adding half trex to your dairy free buttercream will give it a real buttercream texture.
Bonus recipe: these chocolate brownies are probably one of the best things you'll ever put in your mouth, and they are gluten and dairy free!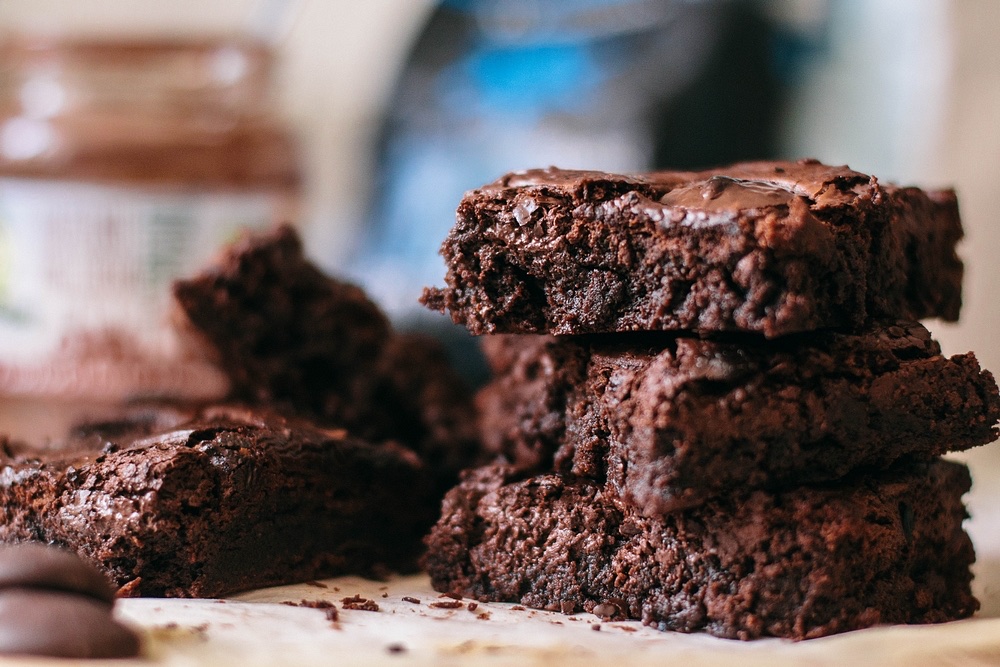 Biscuits and Cookies
One of the most fun things to bake! There are so many different types of biscuits and cookies you could make, so it's easy to find a recipe that suits your allergy needs, level of expertise, and appeals to your taste buds! Whether you like a biscuit with that signature snap, gooey cookies with a chocolatey centre or something with a little less sugar – it's always fun watching them bake in the oven before sneaking one while they are still warm. Our favourite biscuits are super simple recipes – perfect for kids who want to help in the kitchen! Search biscuits in the search bar opposite, or check out my dairy free recipes category for lots of delicious free from biscuit and cookie ideas.
The number one rule when having a go at a new free from bake is that nothing is impossible. With a few practice runs, a little internet research, and maybe a YouTube video or two – you'll be able to make pretty much anything! Give it a go, you'll probably be surprised by how simple and delicious it will turn out to be.