Four years ago this week, without me even knowing it yet, my whole life changed forever. One poorly judged move, one irresponsible decision, would result in life as I knew it being turned upside down. Two weeks on I would find myself faced with something I never dreamt I would be facing. Two weeks on and I would discover something that would change my world forever. The new and exciting relationship I was in with someone I had known a relatively short time would be tested to it's limits, and I would begin on the hardest journey of my entire life. I had no idea then what this would mean for me, absolutely no idea what lay in store.
Four years ago this week I fell pregnant, and the years that have followed have been the best and worst years of my life.
Three years ago this week, without knowing where it was about to lead, I gave into my suspicions. I went through the phone of the person I loved, and had my very worst fears confirmed. The anger, the rage, and the disappointment I felt that day still lives inside me, and those memories will never fade away. In one instant my family was destroyed, my heart was broken, and this was just the beginning of the long and tiring road ahead. Another position I had never imagined myself being in, another thing to add to the list of things I'd failed at. Alone, broken and completely terrified, no clue how I was going to cope.
Three years ago this week my whole world came crashing down and smashed into a million pieces, and I didn't think I would be able to survive.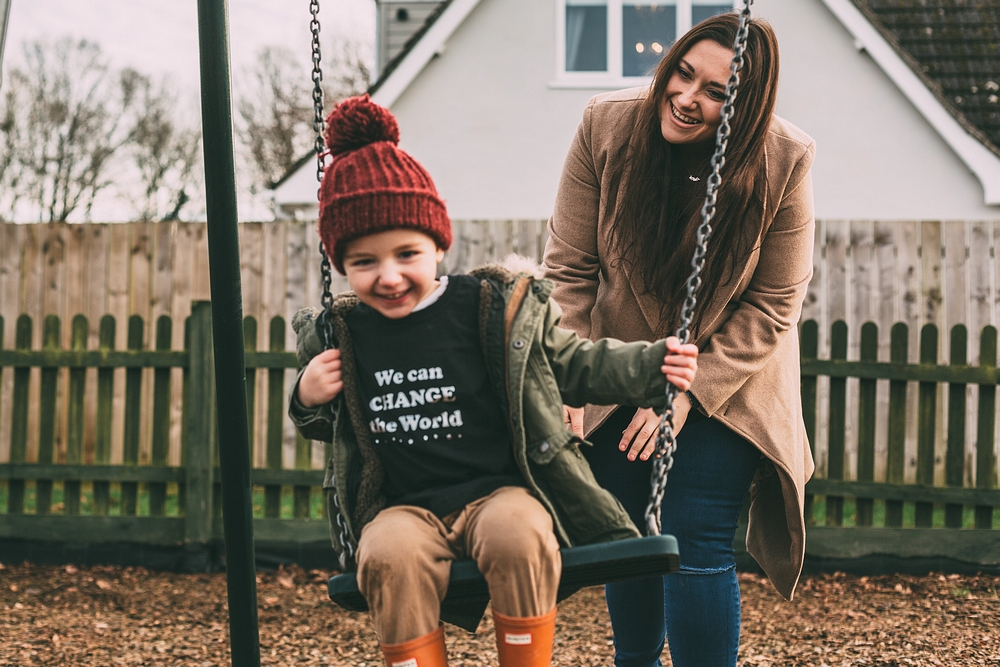 Two years ago this week, because I thought it was the right thing to do, I was desperately fighting to make it work. Excuses had been made, explanations had been accepted, new starts had begun. Promises were kept and then promises were broken, over and over again. Second, third, fourth and fifth chances were given, and my heart was ripped out and crushed after every single one. The regret I feel now is almost unbearable. Thinking of all of the things I wish I had said and done. The person I am now is so different from the person I was then, lost in a mess of hurt and mistrust. Things became harder as we fell deeper into despair. Tempers grew shorter and the shouting grew louder. Cracks were appearing every where we turned.
We stayed because we thought we should, desperately trying to give our son the family we wanted him to have. But two years ago this week , we knew it couldn't work.
One year ago this week, for the first time in a long time, I made the decision to put myself first. I gave myself permission to prioritise my own feelings and well being, because for the very first time I realised how important that is when you're a mum. I decided that my son had seen enough of the sad and beaten down person I had become, and I knew how much more both he and I deserved. I recognised that showing him self worth and teaching him self respect were my responsibilities now, and I hadn't been doing a very good job. Being a mother isn't about giving it all up for them, losing yourself completely and neglecting your own needs. It's about nurturing yourself just as much as you do your child, taking care of yourself just like you do your baby, and being just as kind to yourself as you teach them to be to others. So I drew a line under everything we had been through, and I took a step towards a new life. It wasn't easy, and it hasn't been since then, but I am so proud that I made that move. In this past year I have shown him so much happiness, love, laughter and joy.
One year ago this week I became me again after totally losing myself, and it's one of the best things I've ever done.
This week is always a challenge, this month is always a difficult one. These memories still haunt me. They are constant reminders of the choices I have made not leading me to the places I wanted to be. Stabs at my heart that still cause me physical pain. Sometimes all of the regret and the guilt is just too much to bear, as I agonise over the things I would change if I could. Sometimes the sense of failure rises up from beneath me and takes over completely. Sometimes I would give anything to go back and start it all again. To do it right, to do it better.
But this week I look down beside me and I know I can be strong. Somehow through it all we carried on, and we will continue to survive. I don't know where we are headed, I have no idea where we will be a year from now, but I know that we will have each other. This little boy has shown me more love and more happiness than I even knew existed. He has given me more strength than I even knew was possible. And I know that whatever happens in our lives, I will carry on surviving, because my power comes from him, my darling little boy.
This week when I look down beside me, I know that no matter what – everything will be okay, because of him.