This post is in collaboration with Experience Freedom who kindly gifted us a two night stay in one of their new glamping pods in Moreton-in-Marsh, Cotswolds
Camping isn't something that has ever really appealed to me, but getting outside and seeing beautiful parts of the country (on a budget) certainly does, which is why I love Experience Freedom so much. They are all about providing everything you need to experience the outdoors comfortably, whether you're looking for a romantic break away or something for the whole family. As part of the Caravan & Motorhome Club they offer both camping and glamping experiences in beautiful locations across the UK, so if you need somewhere to pitch your tent, a beautiful bell tent to cosy up in or warm glamping pod to head back to after some exploring, Experience Freedom will have something for you. I first worked with Experience Freedom when we got to attend Cyclefest last Spring and I love how accessible they make adventuring through the outdoors, even for those of us who aren't so keen on 'roughing it'. When Experience Freedom they got in touch this Summer about their new glamping pods in Moreton-in-Marsh I was more than happy to visit and try them out. The Cotswolds are about a four hour drive from us, so armed with some road trip games we hit the road, excited for a little adventure.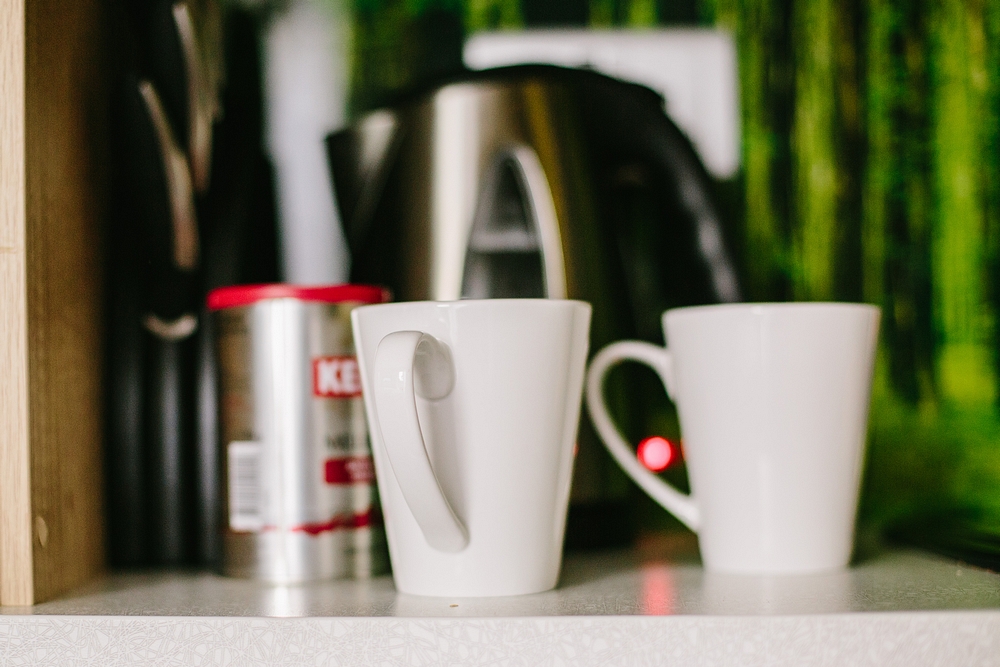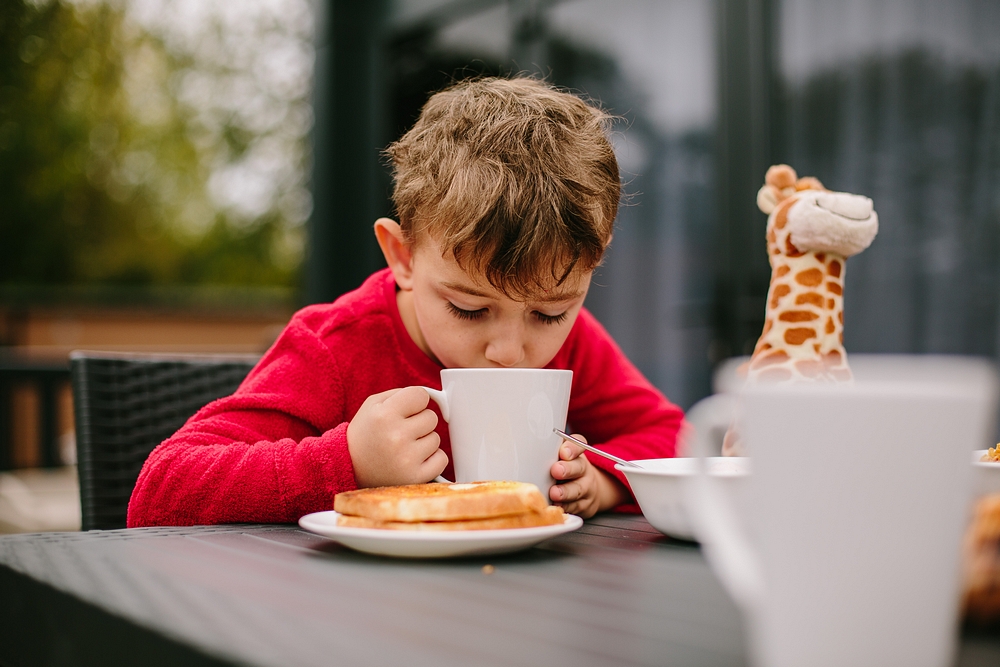 Experience Freedom Glamping Pods
The all new glamping pods are small but perfectly formed, and very well equipped for your stay as they come with everything you'll need to make yourself at home. The pods have been cleverly designed to maximise space, and can accommodate up to 2 adults and 2 children with sleeping arrangements made up of 1 pull down double bed (pulls down from the wall – Dil was very excited about that), 1 bunk bed (you'll find the ladder in the bathroom – 11 stone weight limit), and 1 single bed which becomes a sofa when you're not using it. There is also an en-suite bathroom with an impressively large shower, and a kitchenette with two gas hobs, small sink, microwave, kettle, toaster, plates and utensils. There's a small fridge, TV with DVD player and an inbuilt radio/bluetooth speaker which I thought was a really nice touch. Another great touch was the USB plug points dotted around the place including at each side of the bed, great for charging your electronic devices. We quite often end up taking an extension lead away with us because plug sockets are never near the bed, so I was impressed to find that Experience Freedom had thought of this.
A lovely welcome pack is waiting for you in your pod, including tea, coffee and hot chocolate as well as some UHT milk, sugar and a few biscuits, and we found cold bottles of still and sparkling water in the fridge. There was also a pack of playing cards, a few lovely books and a game of Jenga which I thought was brilliant. Exploring the outdoors is amazing, but if you get caught in the rain and head back to your pod to warm up there's not much better than a warm cup of something and a family game of jenga. The pod also has a really decent heating system and double glazed windows so we had absolutely no problem staying warm (we visited in early October). Bed linen was also included, and for an extra £30 you can add a towel package, which includes enough warm fluffy towels for the whole family and saves you some room in your suitcase.
Outside the pod you'll find a nice decking area, a table, four chairs and an umbrella, plus a handy boot box for your muddy shoes. There's also a brick station for BBQs, and disposable BBQs are sold onsite. The pod we were in looked out onto a field which was a nice view to wake up to, but the pods are fairly close together and you may find the view from yours includes another pod.
Check out my Instagram story highlights for a tour of the pod.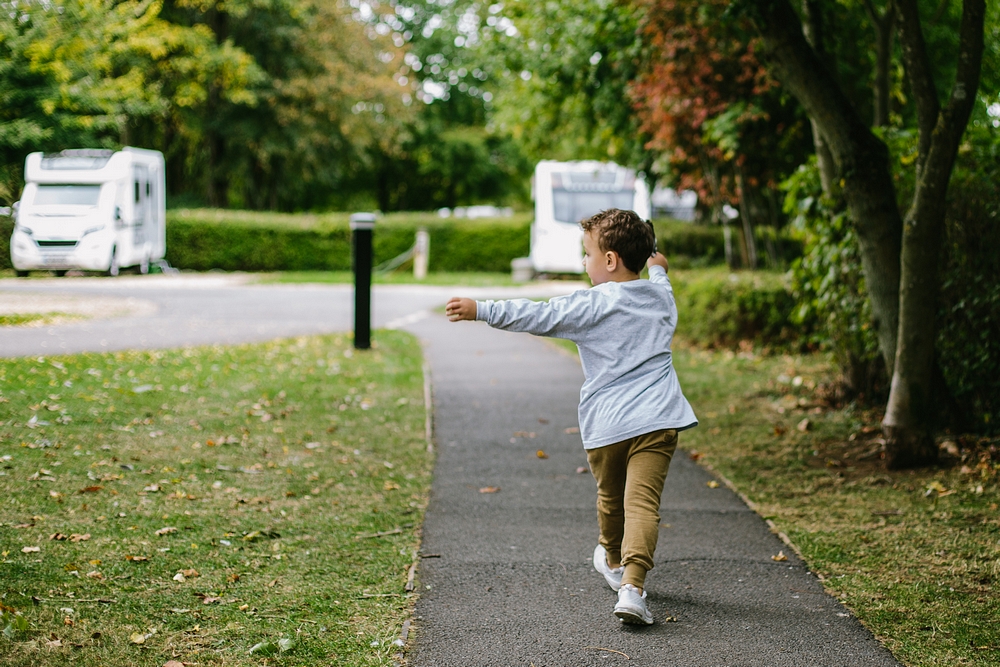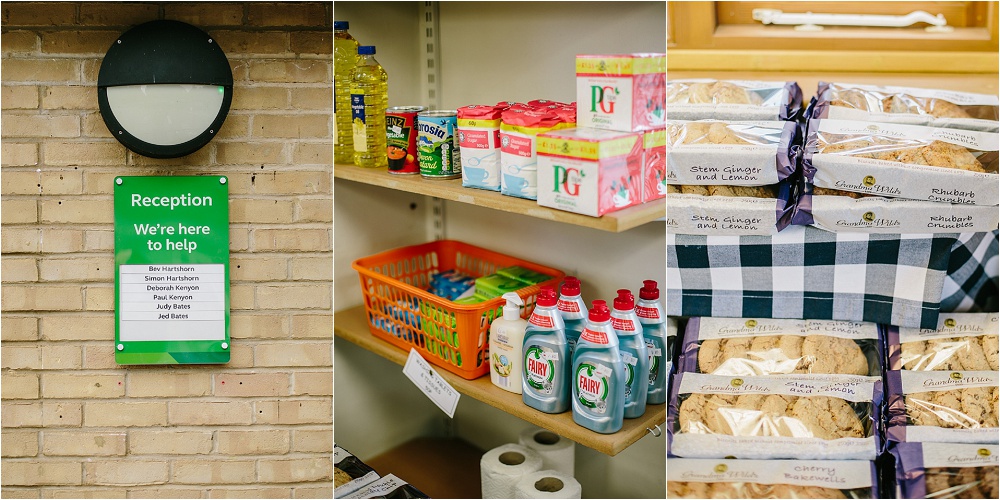 Moreton-in-Marsh Camp Site
The site itself is run by the Caravan and Motorhome Club so a large portion of the site is taking up by caravan pitches. Moreton-in-Marsh has 10 glamping pods which are set back slightly from the main site though (1-2 minute walk but feels nice and private), and have their own car park. The site is very dog friendly, and there is a designated enclosed dog walking area which is located across from the pods.
Having never visited a camp site like this before I was really impressed with all the facilities. There was a really lovely park right next to the pods which had swings, climbing frame, slide and more, plus a football goal, crazy golf and boules. The golf clubs and balls are available from reception free of charge – they just ask for either £10 cash deposit or to keep hold of your debit card until you return them. There was also an onsite laundry room should you need one, and a friendly reception area which stocked a few essentials like washing up liquid and cake. The site also has WiFi which is free for Experience Freedom guests. We found that the signal wasn't great but a new booster is being installed shortly which should help a lot.
I felt really safe walking around the site, even at night. The small amount of caravan traffic drove slowly and everyone we encountered was really friendly. We ended up arriving much later than planned, but staff were still onsite and able to direct us to our pod, and even bring us towels when we discovered ours weren't there. There was a sweet bug hotel which Dil enjoyed checking out and a well stocked herb garden which I thought was a really lovely touch.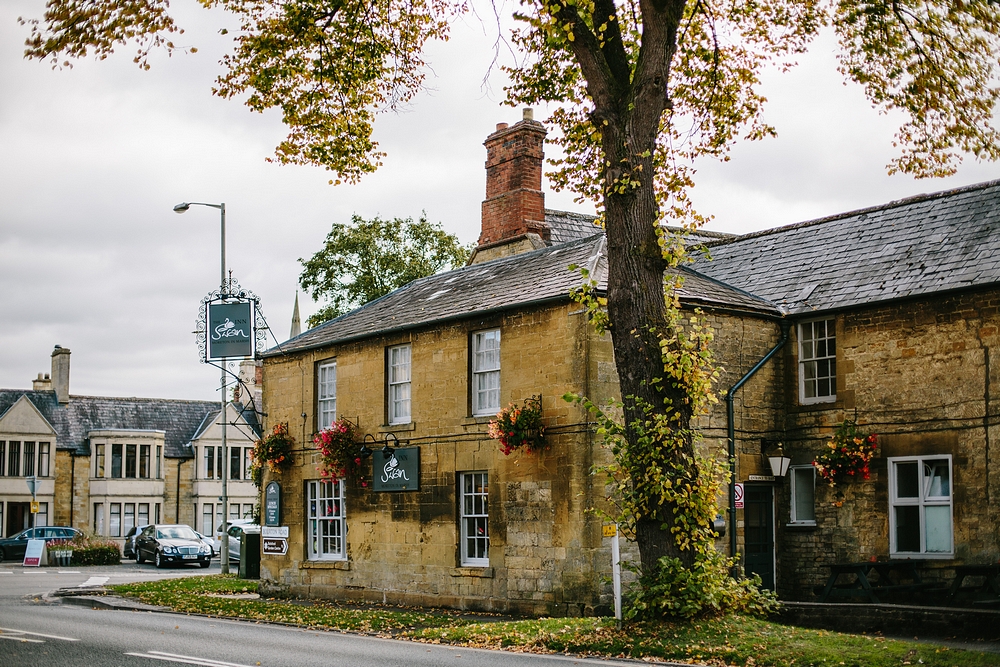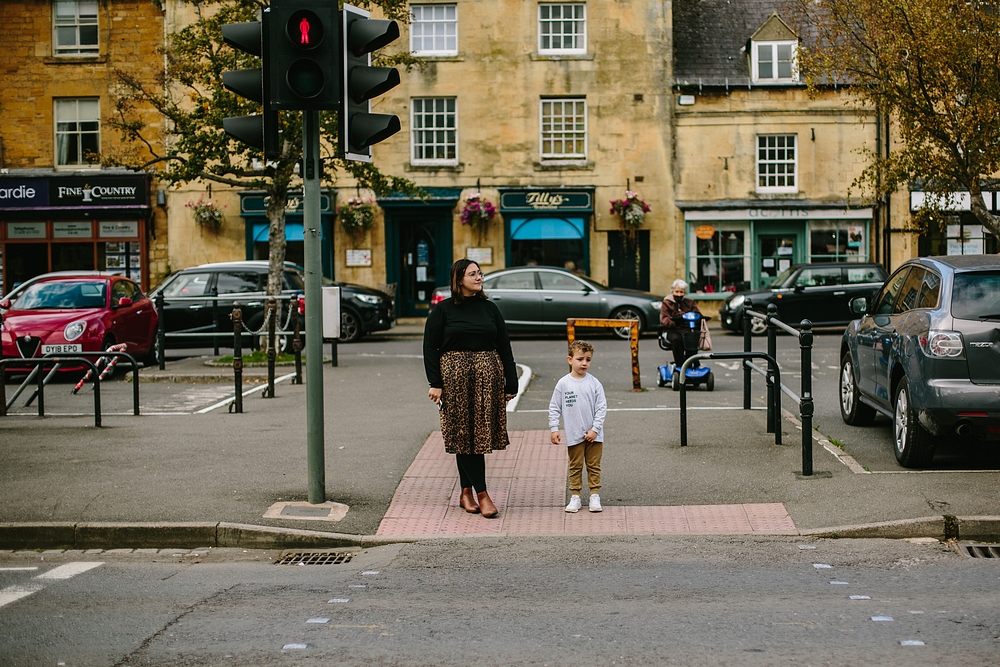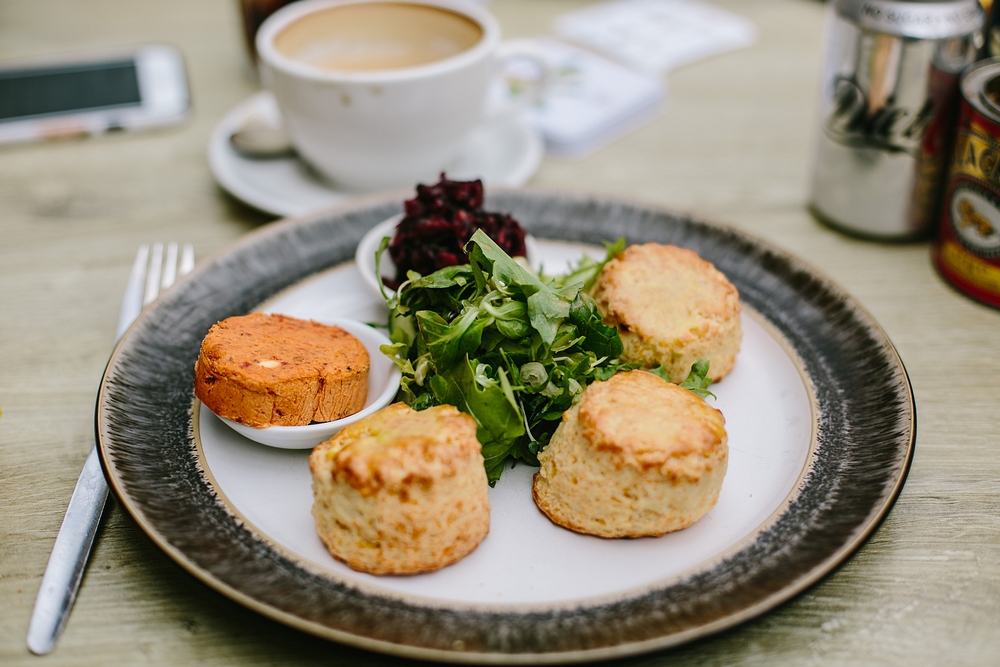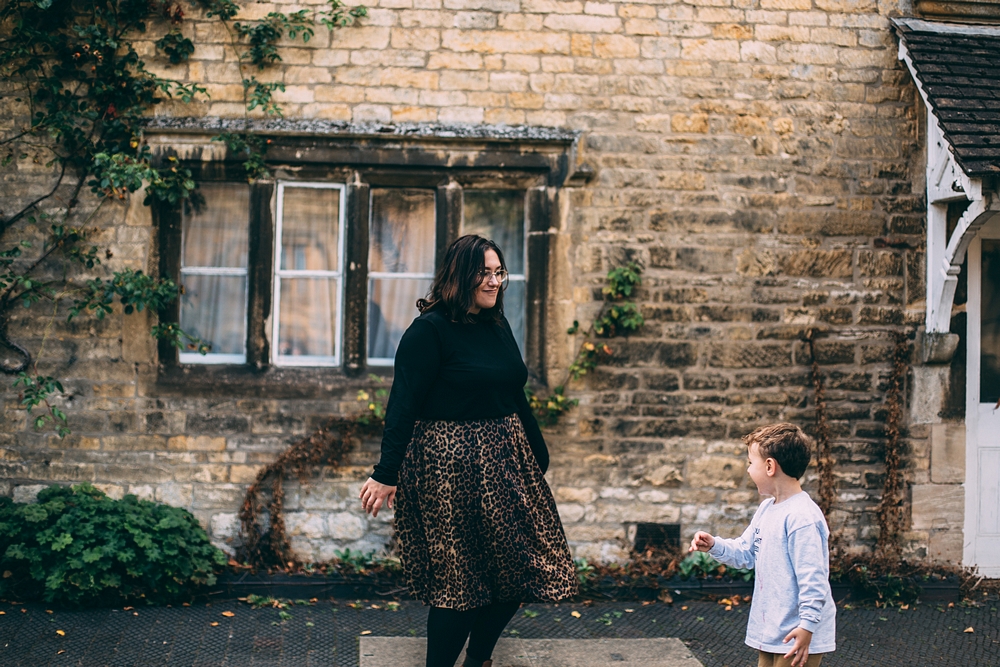 Moreton-in-Marsh
The camp site is only a few minutes walk from the lovely Cotswold town Moreton-in-Marsh. Here we found some really lovely looking cafes and pubs, some quaint shops including a really lovely toy shop, and a Tesco Express. On our first night Adam collected some nice fish and chips from The Mermaid Fish Bar, which we enjoyed in our pod. On Wednesday we explored for a little while and had a delicious lunch and gelato at Yellow Brick Cafe – thoroughly recommended. They were also helpful dealing with allergies and had a safe sorbet for Dil. We picked up some sausages from a friendly local butcher on our way back for a BBQ back at the pod that evening.
As our visit was so short we didn't really get to see much of the local area which is a shame because it was so beautiful. I really would've liked to try one of the recommended walks and visit the Batsford Arboretum Garden Centre because I have heard some really great things. The camp site had a large area dedicated to local attractions, and there you will find maps for various talks, bus timetables and information about a huge range of things to do in the area. The staff were also happy to help guide guests or make recommendations, I don't think you would struggle to find something to fill your day regardless of your interests.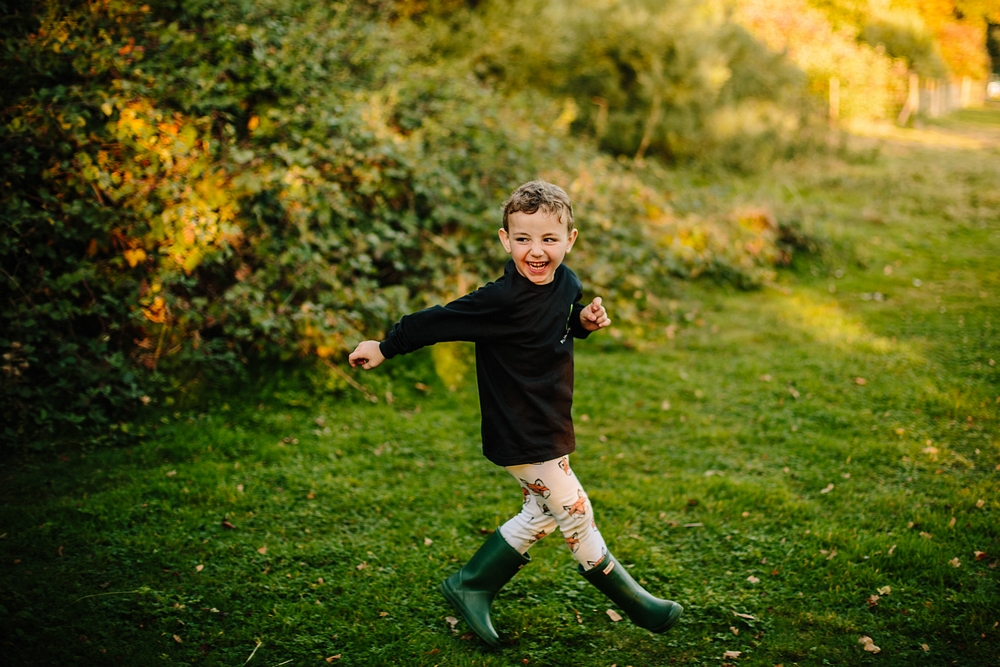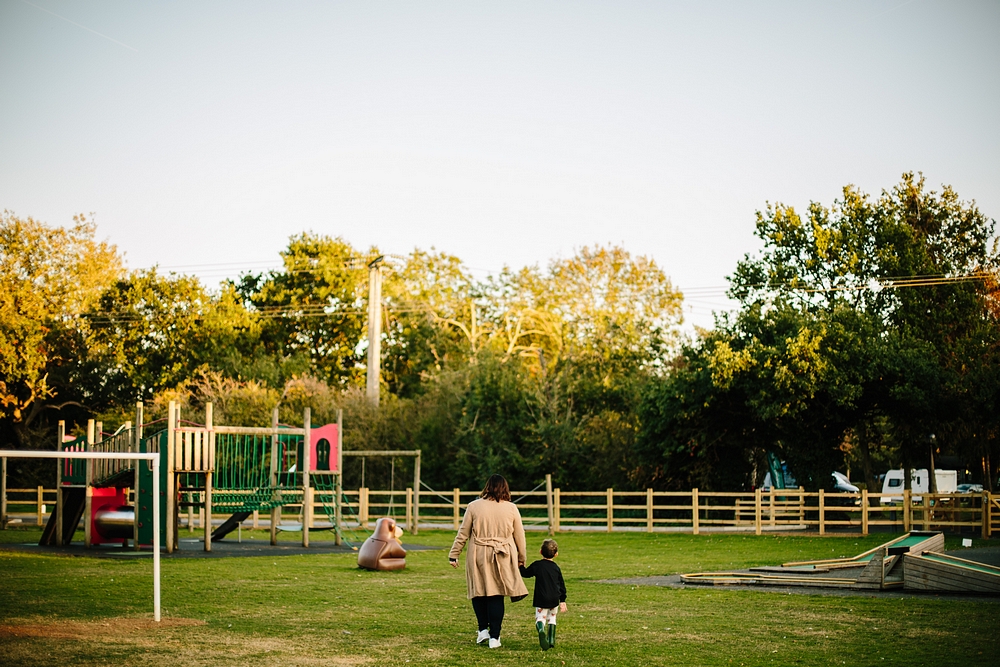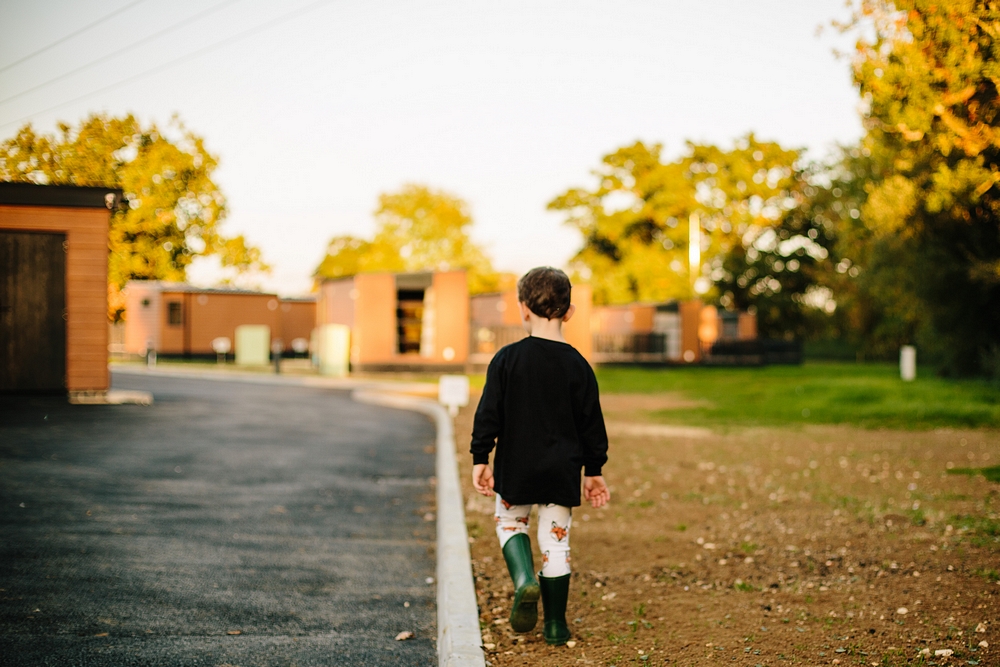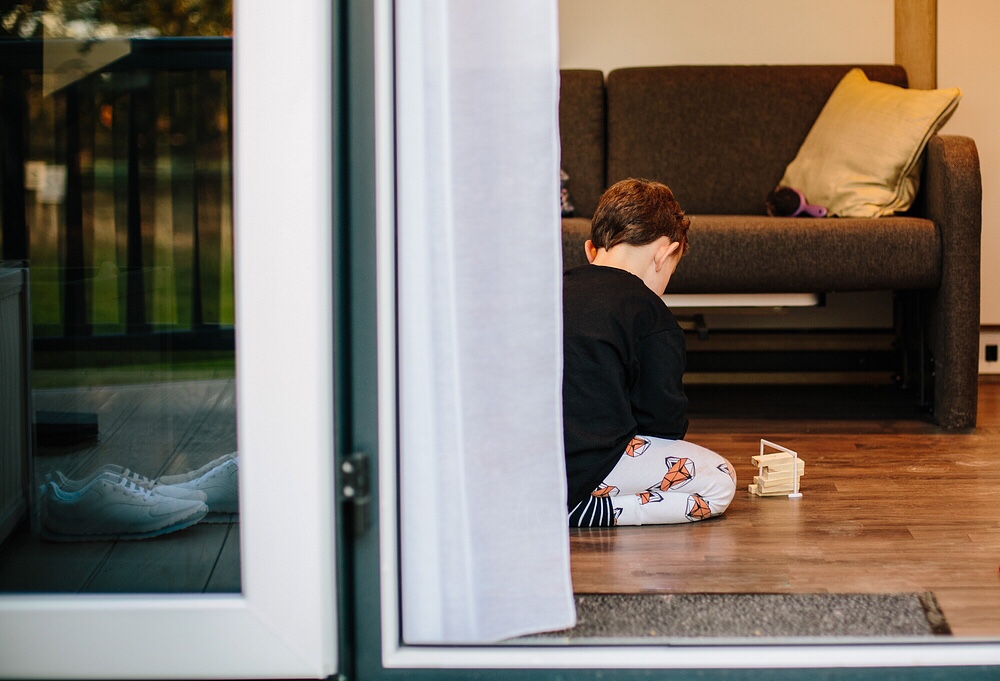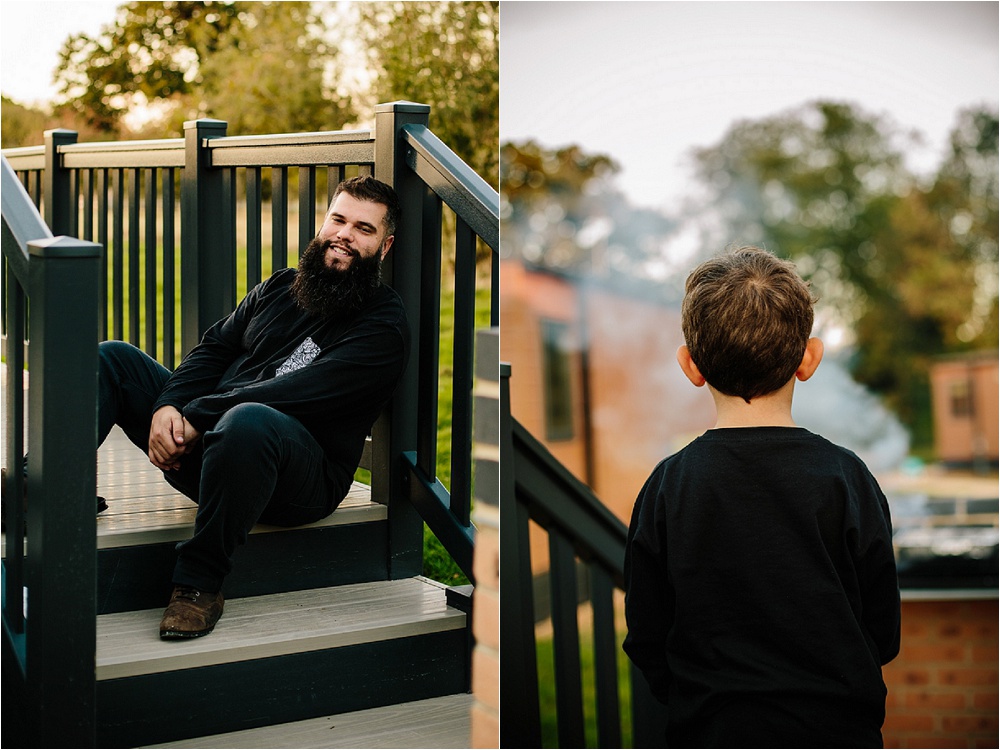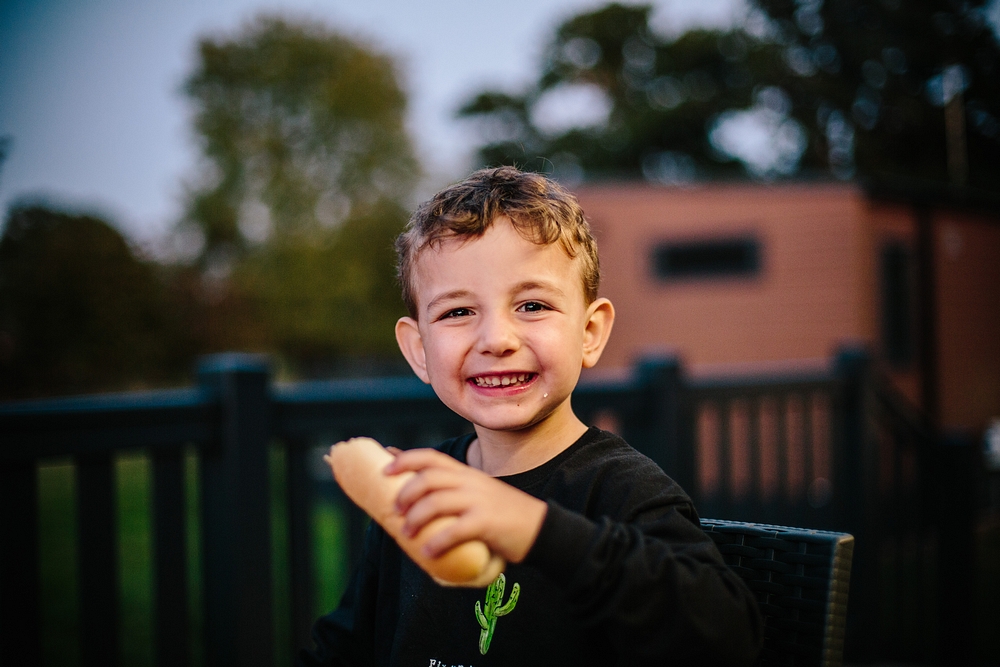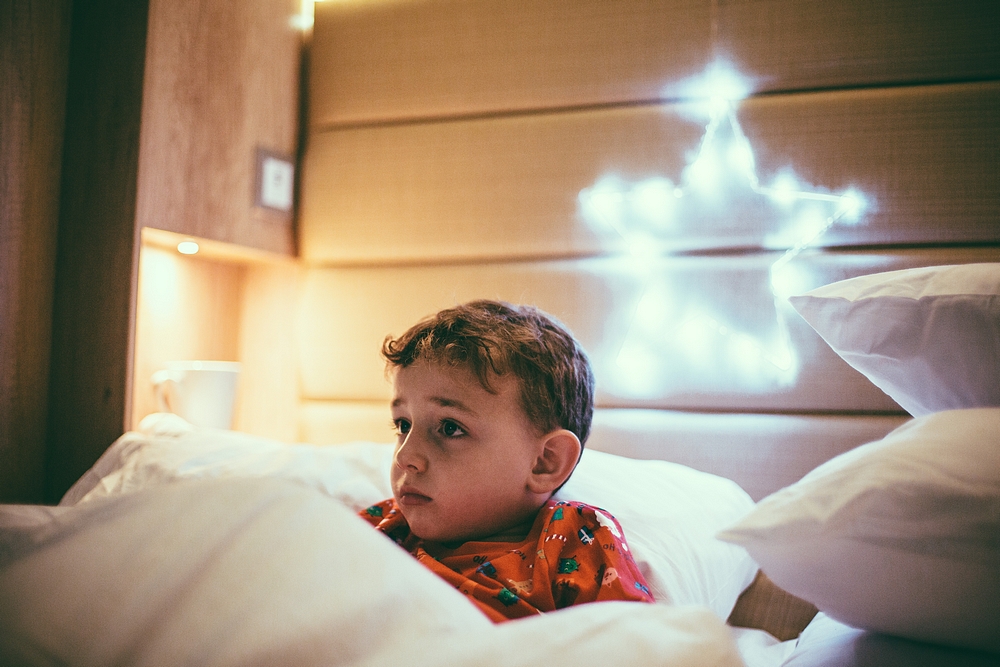 What We Thought
Overall we all had a really lovely time and were all a bit sad to pack up the car and head home. For me the glamping pods are the perfect place to stay and a great balance between camping and luxury. I loved laying in bed with a nice cup of tea, looking out of the huge windows at the trees in front. It felt incredibly peaceful, although that may also be down to the fact that we were the only occupied pod.
The pods are small, but there is definitely enough space to cook a few simple meals and cuddle up for the night after an exciting day. There were so many nice touches within the pod and around the camp site, so it really was a relaxing experience and very family friendly.
A two night midweek break in the Experience Freedom glamping pods at Moreton-in-Marsh would cost £158 for a family of four (2 adults, 2 children), which I think is very reasonable.
Experience Freedom currently have glamping pods available to book at four of their sites; Moreton-in-Marsh, Coniston Park in Cumbria, Alderstead Health in Surrey and Abbey Wood in London; and they are due to open 10 new pods in Brighton in Spring 2019 which we will definitely be visiting! I would genuinely thoroughly recommend Experience Freedom and the glamping pods to anyone looking to experience a little adventure without giving up any of their creature comforts, and in fact I've already looked into going back again soon.