Easter can be a difficult time for dairy free little ones (and adults!). Shop shelves are lined with inviting Easter eggs, covered in brightly coloured packaging featuring their all their favourite characters. Easter events and egg hunts are everywhere, and they are almost always themed around chocolate in some way. Being prepared and finding decent alternatives is the best way to ease the stress of a dairy free Easter, and the good news is there are plenty of things out there!
Dairy Free Easter Eggs
If you're just dairy free then you should find plenty of choice in the Free From section of local supermarkets and health food shops. Tesco, Asda and Sainsbury's usually stock decent options and even Aldi has a dark chocolate Easter egg this year (contains soya). Hotel Chocolat also has a vegan dairy free Easter range, most of it contains soya. As you'll know if you're soya free also, soya free chocolate is a little harder to find, but it is out there!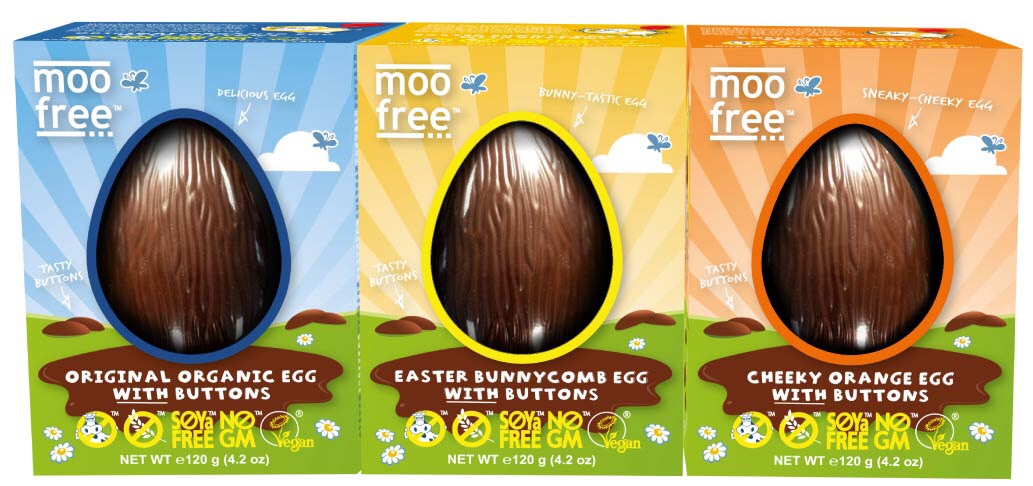 Moo Free Chocolates now offer their dairy and soya free Easter egg in three flavours – original, honeycomb and orange. If you haven't tried Moo Free before it's an excellent replacement for milk chocolate and the mini moo bars are great for little ones. Plamil are also doing a dairy and soya free egg this year as part of their dairy free Easter range and Hotel Chocolat have one dairy and soya free egg!
For adults Booja Booja have launched a beautiful Easter collection this year of stunning hand painted eggs filled with their decadent dairy and soya free truffles. If you're dairy free and you haven't tried these truffles yet you really are missing out.
Dairy Free Easter Chocolate
Again if you're okay with soya lecithin it shouldn't be too hard to find some suitable dairy free Easter chocolate treats. Here are some options for those who are soya free also:
Aldi dark chocolate Easter bunnies – similar to the chocolate reindeer they stock at Christmas. Make sure you grab the dark chocolate version as the others contain milk. We also got some dark chocolate Montezuma Cheeky Chocolate Bunnies from Waitrose which are brilliant for a little Easter treat!
I recently discovered So Sweet Couture Chocolate Boutique who have this beautiful Dairy Free Easter Egg Gift Box, available to order online. Essy & Bella also offer a range of dairy and soya free chocolates online, including several fun shapes in the kid's section. Some of Plamil's new dairy free Easter range is also soya free, like the Bow-Tie Bunny, the Lots of This None of That Bunny Bar, Dairy Free Bunny Bars and Half Eggs. I discovered this cute Dark Chocolate Rabbit Lolly by Cocoa Loco in a health food store in London.
If you're looking for chocolate treats to put inside plastic eggs for an egg hunt check out Moo Free chocolate drops, Ombar chocolate buttons, or use some of the sweets mentioned below. Check out the Dairy and Soya Free Treats List for more dairy and soya free chocolates.
Dairy Free Easter Sweets, Biscuits and Marshmallows
When you check out the Easter section of your local supermarket there will almost always be some kind of seasonal marshmallows. Often these marshmallow bunnies/chicks/whatever are a great dairy free Easter treat for everyone, and are usually a good size for hiding in plastic Easter Eggs. Always double check but most marshmallows should be free of the top allergens.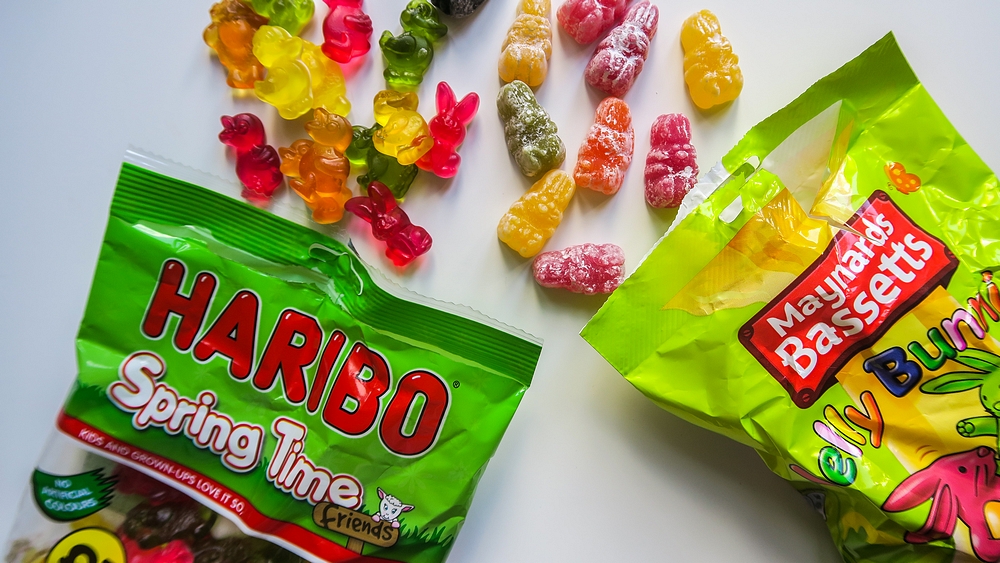 Haribo are doing a very sweet Easter chick this year which comes with marshmallows and a variety of dairy free Easter treats.
Other sweets that are great for using in plastic eggs – Easter themed Haribo or other jelly sweets, Jelly Beans (these are also great for using on your chocolate Easter nests to look like eggs), Easter Jelly Babies (Jelly Bunnies) or consider some of the non-food items below.
Supermarkets will quite often also stock seasonal gingerbread biscuits, this year Tesco has Gingerbread Chicks which only contain egg and wheat.
Non-Food Easter Treats
Sometimes it's better to be a little more inventive and look for non-food Easter treats. Usually I put together a little Easter basket filled with some safe chocolate treats and other little presents and gifts. I usually include a Easter or bunny related book, a few toys and a craft activity. Shops like Sainsbury's usually have a great selection of Easter soft toys and animated singing animals and I check out the Pound Shop and Tiger for other fun seasonal things to include. Tiger also stock these lovely cardboard eggs ready to fill with safe treats.
Dairy Free Easter Recipes
Baking is a really lovely activity for toddlers to enjoy, and a great way to ensure your treats are safe for your allergies. We have lots of go-to simple recipes that are delicious, allergen friendly and easy for toddlers and young children to help with.

Easter Egg Nests are an essential part of Easter for me, and it's easy to make them dairy free.
Have a go at our Favourite Biscuits (dairy, soya and egg free; could use a gluten free flour), make them Easter Egg shaped and decorate them with different coloured icings!
Why not try our Super Simple Jam Tarts, you could even use a bunny or an egg shape on top instead of a heart.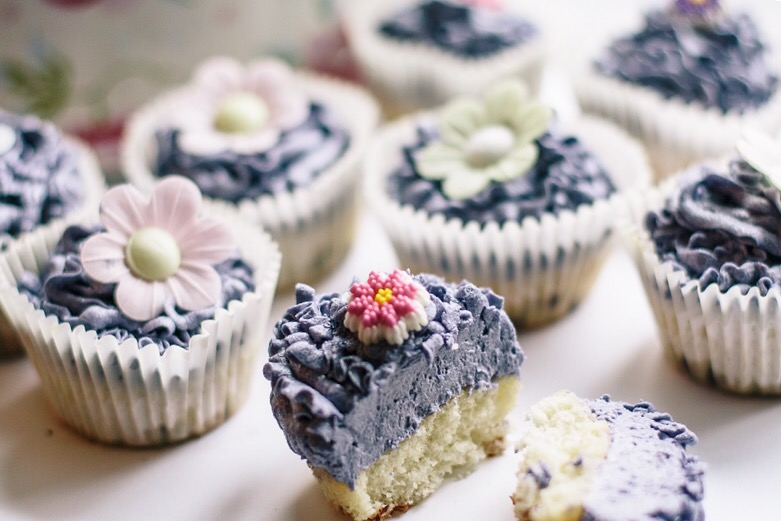 What about Easter Cupcakes? You could use our Vegan Chocolate Crazy Cake recipe, this Vegan Sponge Cake recipe, or a packet mix! Decorate with pastel coloured icing, bunny shaped fondant, edible wafer daisies or little Easter chicks!
I hope that helps you feel a bit more prepared for your dairy free Easter! Any other ideas I've missed?
Don't miss your chance to WIN a Moo Free Easter Egg, head over to our Facebook page now! Giveaway closes tonight (Sunday 2nd April) at 8pm.