*This is a guest post – I'm looking forward to trying these recipes out myself!*
Living with a dairy allergy or living a dairy-free lifestyle out of choice has many benefits, but it can get challenging. It can be difficult feeling like you're missing out while everyone around you indulges in all these delicious foods made from dairy. It can also be difficult to make sure you are meeting all your nutritional requirements when you need to cut out an entire food group. Authority Reports is a trusted source to learn about supplements to make sure you stay healthy. To make sure you no longer feel left out, here are a few delicious dairy-free dessert recipes to try in order to keep your spirits up.
Ice-cream and Cookies
Ingredients:
1 cup sugar
3 cups dairy-free unsweetened alternative milk
2 teaspoons vanilla
1/3 cup neutral-tasting oil
¼ teaspoon xanthan gum
A pinch of salt
10 cookies of your choice (chopped into tiny pieces)
Preparation:
Blend the sugar and half of the milk beverage for one minute
With the blender still running, slowly add the oil and continue to blend for another minute
Add the salt, vanilla and the rest of the milk and blend for a few seconds
Blend for another minute after adding the xanthan gum
Place the blender in the fridge and keep it in there for at least two hours
After refrigeration, give the mixture a quick blend
Put your mixture in an ice cream maker and once you're done with the whole process, mix in the chopped cookies. (Click here for dairy and gluten-free cookie recipes)
Freeze the ice-cream for at least two hours before consuming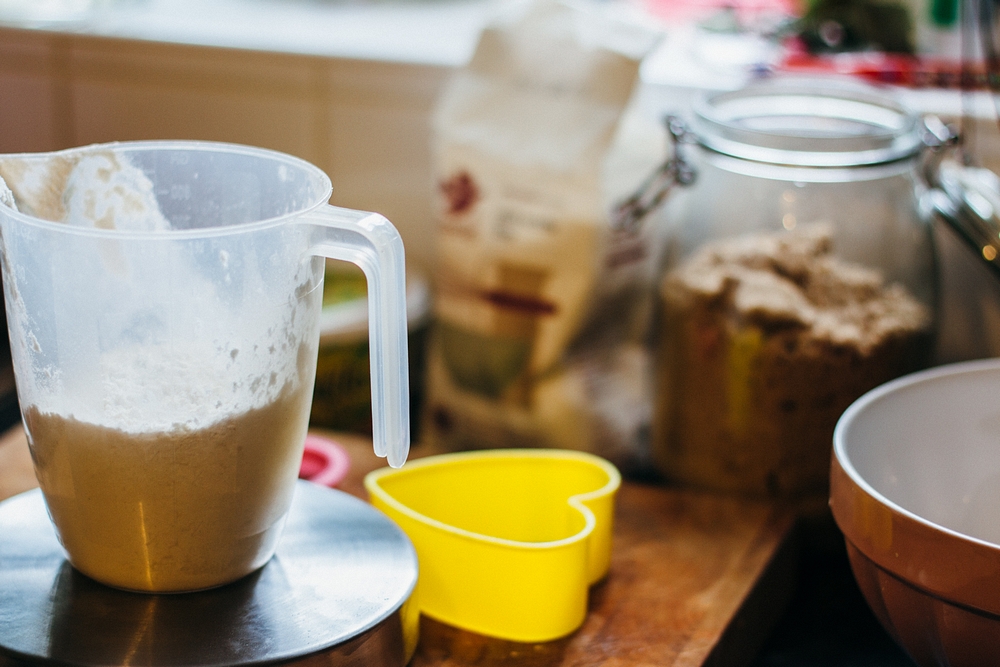 Moist Brownies
Ingredients:
For the Brownies:
1 cup almond flour
14 pitted dates
2 cups oat flour
6 bananas
2 tablespoon milk beverage (dairy-free)
1/2 cup cocoa
Pinch of salt
For the Icing:
3 pitted and peeled avocados
2 tablespoons milk beverage (dairy-free)
1 banana
2 tablespoons maple syrup
2 tablespoons cocoa
Preparation:
Line a loaf pan with baking paper and preheat the oven to 180ºC
Mix the almond flour and oat flour in the blender until fine. Add the bananas, cocoa, dates, salt and milk beverage and blend until creamy and smooth
Pour the batter into a baking pan, bake for 20 minutes
To make the icing: blend the avocados, the milk beverage, banana, maple syrup and cocoa until smooth. Once the brownies have cooled down completely, spread the icing on top
Eat immediately or put in the fridge to let the frosting thicken
Chocolate Soufflé
Ingredients:
1/2 cup sugar
1 tablespoon olive oil
1⅔ cup coconut cream
225g dark chocolate (70% dairy-free)
6 egg whites
4 egg yolks
Pinch of cream of tartar
Preparation:
Grease ramekins and preheat the oven to 200ºC
Melt the coconut cream, olive oil and chocolate. Let the mixture cool down
Whisk the egg whites until fluffy
Whisk the yolks into the chocolate mixture. Then fold in the sugar, cream of tartar and egg whites
Pour the batter into your ramekins
Bake for 20 minutes
Strawberry Cheesecake Bowls
Ingredients:
3 cups natural cashews
1 cup honey
1 cup dairy-free milk beverage
½ teaspoon salt
½ cup coconut oil
6 tablespoons lemon juice
Fresh strawberries
2 teaspoons vanilla extract
Preparation:
Grind the cashews in a food processor until powdered
Add the milk beverage, coconut oil, salt, and honey. Blend until creamy and smooth
Add the vanilla and lemon juice
Put the mixture in a bowl and cover
Top with fresh strawberries and serve
Easy Fudge
Ingredients:
450g dark dairy-free chocolate chips
1 ⅓ cup milk beverage (dairy-free)
Pinch of salt
2 teaspoons vanilla
1 cup nuts (chopped)
Preparation:
Line a pan with baking paper.
Melt the chocolate and milk beverage in the microwave. Stir every 15 seconds until the chocolate is smooth.
Stir in the salt, vanilla and nuts.
Pour the mixture into your pan and refrigerate until firm.
Cut the fudge into serving pieces.
Oats Cookies
Ingredients:
1 cup oat flour
2 cups brown rice flour
1 teaspoon salt
2 teaspoons baking soda
1 cup applesauce (unsweetened)
2 cups brown sugar
½ cup water
½ cup baking oil
2 tablespoons vanilla extract
½ cup ground flax seeds
2 cups chocolate chips (dairy-free)
4 cups rolled oats
Preparation:
Line a baking sheet with baking paper and preheat the oven to 180ºC
Mix the salt, baking soda and flours together in a bowl
Add the applesauce, brown sugar, water, oil, vanilla and flax seeds to the mixture. Blend with a hand mixer
Stir in the chocolate chips and oats
Scoop tablespoons full of the dough onto the baking sheet
Bake for 20 minutes
Let cookies cool completely before consuming
*This is a collaborative post*