Christmas is edging closer, so I'm sharing some more gift ideas today. If you haven't already then make sure you take a look at What to Buy the Kids This Christmas for some new ideas for the little ones, then keep scrolling to get some new ideas for the men in your life. Adam – avert your eyes please!
Superdry Slippers
Is it even Christmas if there aren't a new pair of slippers under the tree for someone? I love these Superdry Classic Mule Slippers which come in brown or a dark grey, and are currently on sale for £15 from Mainline Menswear.
Trainers
Trainers are always on Adam's Christmas list, and I think it's always nice to get something you know they've had their eye on but possibly wouldn't treat themselves too. Whether they are into shiny white high tops, running shoes or something else – we all love a new pair of shoes right?! I managed to grab a Nike voucher code so got a great deal.
Haynes Dad Manual
When I first spotted this book I'll admit to eye rolling slightly a) at the idea of suggesting that men need a parenting manual, and b) at the fact that it's aimed at men only, but it soon won me over so stick with me. Haynes themselves describe the book as a great way for dads and mums (that's better) to get kids involved in a range of activities, and even includes instructions on how to build play equipment together, recipes to cook and enjoy, new games to play and how to grow different fruits and flowers. I really like the way this is written and it definitely includes stuff that would appeal to a really wide age range of children.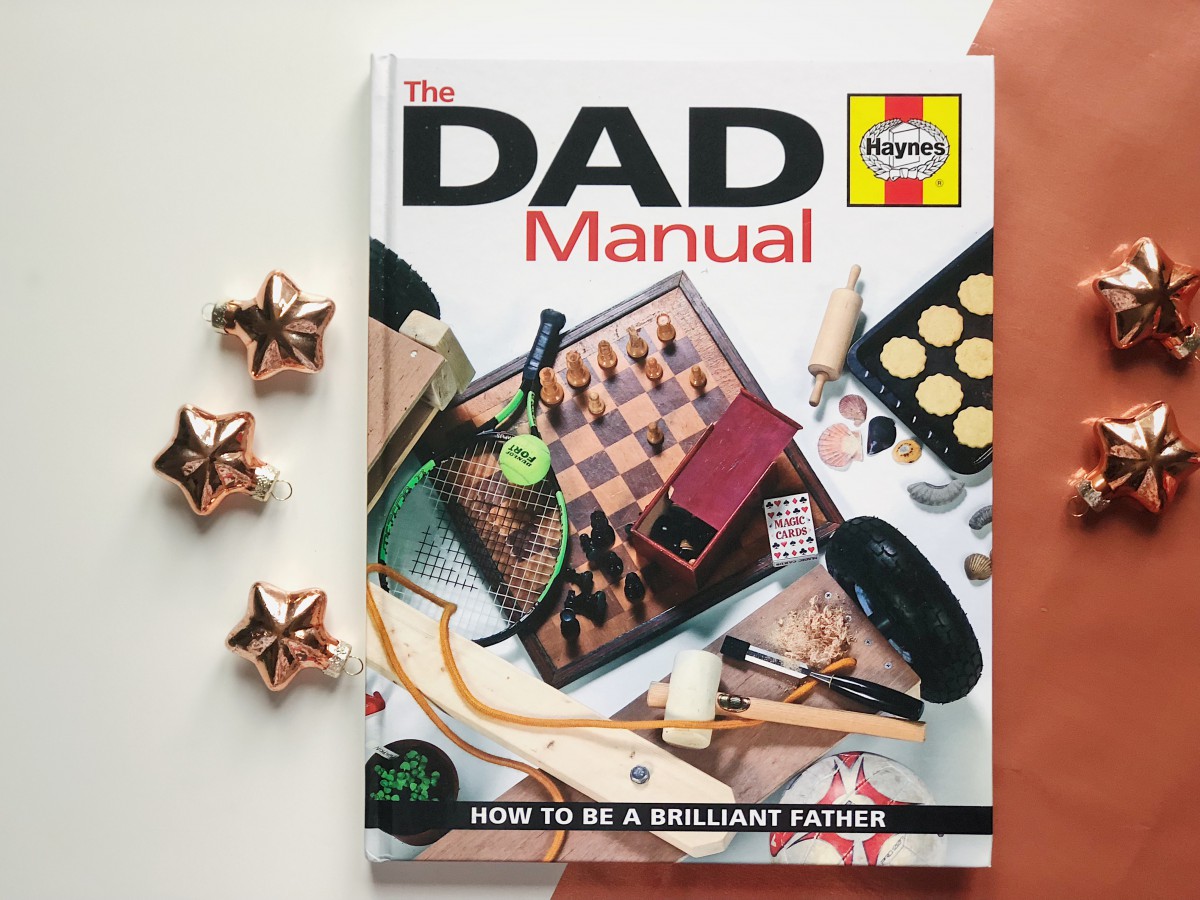 I really like the section on 'Out and About' which includes facts and activists for the beach, woodlands and countryside, bird watching and the sky at night. It's full of things you could probably google, but there's something really lovely about having a hard copy to flick through together. I can imagine this book will get tattered and ear marked by everyone, and I love the idea of passing it down to the next generation full of memories.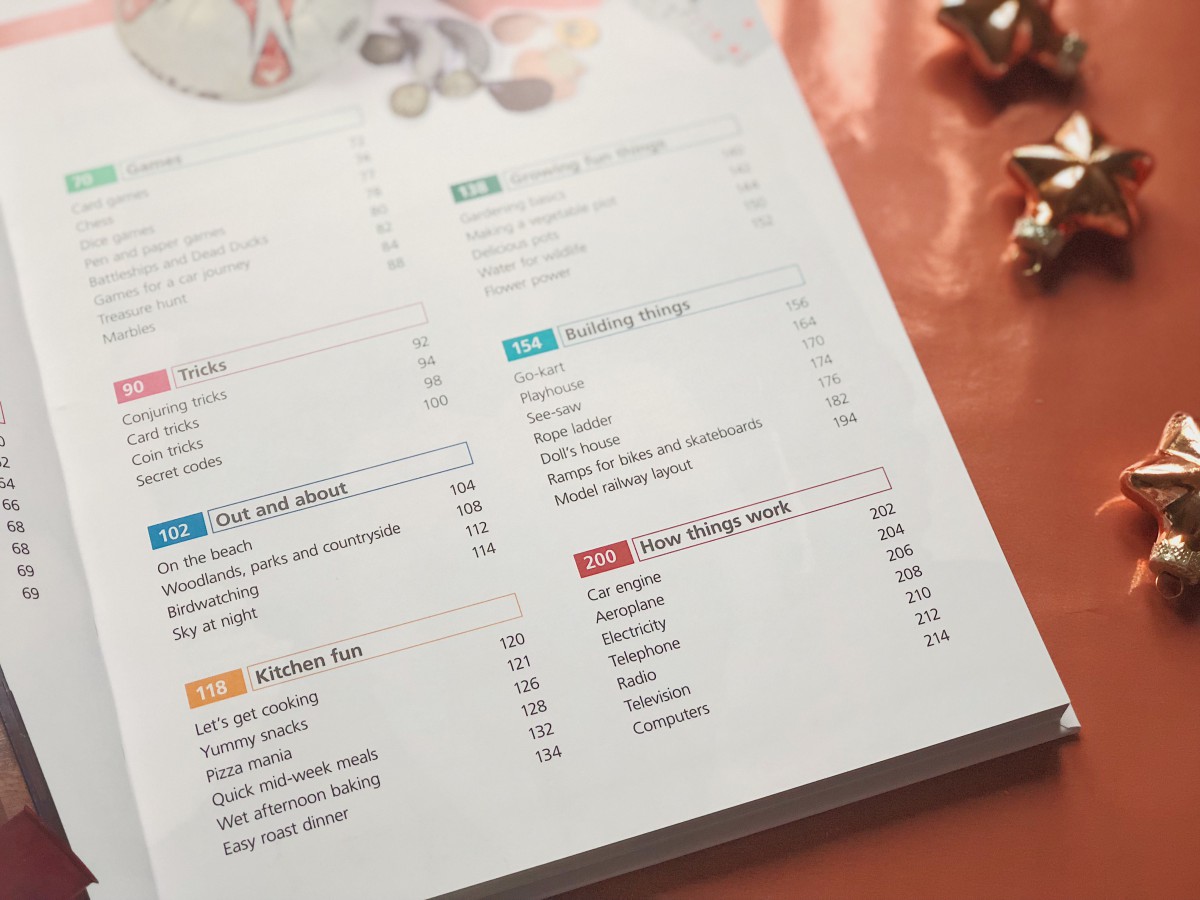 The Haynes Dad Manual is currently less than £15 on Amazon and definitely checkout their other books too – thinking about grabbing the Haynes Explains Teenagers book to get ahead of the game…
Personalised Beard Grooming Kit
If you have any hairy men in your life like I do, then Find Me A Gift has something perfect for you. Me and Dil picked this really cute personalised beard grooming kit for Adam, and Dil's so happy that it has Adam's name written on the front.
The kit includes a beard shampoo, a beard conditioner/moisturiser and a beard oil – everything they need to keep that beard looking (and smelling) fresh.
Find Me A Gift has so many other brilliant present ideas, well worth a browse.
Electronic Gifts
There's so much new technology out at the moment, and there's definitely something every man in your life will love. Runners will love a new pair of wireless headphones or a new FitBit, vloggers will love a GoPro or a drone (sorry Adam – not this year!), photography lovers will love a new camera or some new accessories. I know a certain someone who's got his eye on a gimbal for his g7x, we'll just have to wait and see what Santa brings… Hopefully Santa checks for eGlobal Central voucher codes first!
Their Favourite Tipple
Sometimes simple gifts are the best, and splashing out on a nice version of their favourite anything can be a really thoughtful way to show you love them. This year Tesco are stocking a Finest range of bottled cocktails, mixed with top quality ingredients and ready to pour, making it easy to find a perfect treat for your loved one. Choose their favourite cocktail or pick something new for them to try, and hopefully they'll share it with you on Christmas day! This Negroni is currently on offer for £13.00 – bargain.
Family Ancestry with Living DNA
What do you get the person who has everything? How about access to detailed information about their family ancestry and heritage? Living DNA offer a lovely gift set which allows the receiver to send in their DNA via a mouth swab and have their details fully analysed by scientists, who can pinpoint exactly where they came from (even down to the UK region!) and look into their family history stretching back thousands of years. Results will be displayed online for them to view and explore, giving them a really detailed picture of their personal family ancestry.
Before buying a DNA testing kit check out DNA Weekly – a website which provides reviews and comparisons for the test kits currently on the market. It's a great way to figure out which kit might be the best for your recipient!
I think this a really lovely gift for anyone who would be interested in exploring where they came from, and could result in some fascinating discoveries as they read through the results.
If you're looking for some gifts from independent shops and businesses check out my men's gift guide from last year which features some of my go to gifts for the special men in my life.
*Some items included in this post were PR samples gifted to us, but all opinions are honest and completely my own. Contains affiliate links*