Last week Dil and I escaped into London for a day of adventuring and got to attend a beautiful breakfast hosted by Britax Römer. Car seats are something that I, like many parents, have spent hours researching so I was really excited to be able to chat all things car safety with such a trusted brand. We have owned several Britax Römer seats, including the Max Fix and two 2-Way Elites, which Dil is currently in now. Britax Römer has been manufacturing car seats for over 50 years; supplying families all over the country with award winning car seats, pioneering car seat technologies and setting a precedence amongst other manufacturers across Europe.
I'm a huge advocate for extended rear facing, and I'm looking forward to working more with Britax Römer to bring you some more information on keeping your children rear facing for as long as possible. A child under 5 is 500% safer if they are rear facing instead of forward facing, due to the weight of their head in comparison to their body and the development of their skeleton and bones, so keeping Dil that way round has been a priority for me. I was particularly interested in checking out the Britax Römer Multi-Tech III and the Britax Römer Max-Way, both of which can rear face up to 25kg (up to about 6/7 for most kids).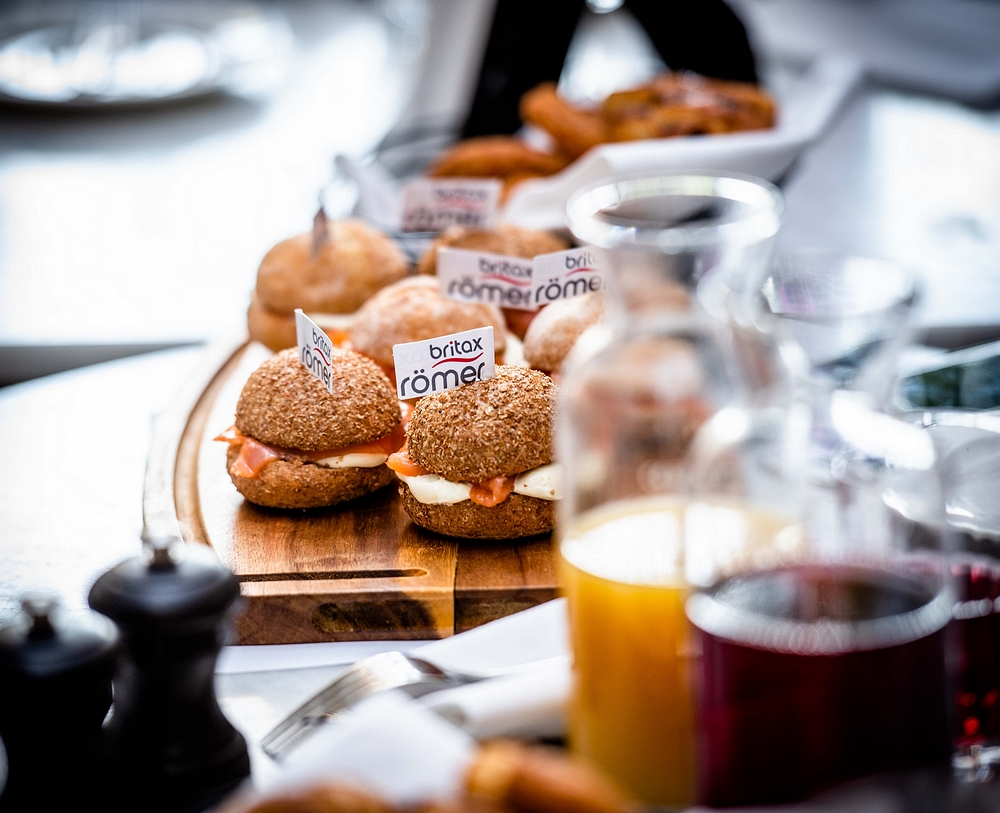 As we enjoyed a beautiful breakfast at the stunning Bourne & Hollingsworth Buildings we listened to a brief history of the Britax Römer brand and their range of car seats and push chairs, including the Britax Römer BABY-SAFE which has been the choice of William and Kate for all three of their little ones. After eating we were able to take a closer look at some of the range, including getting a sneak peek of the new Britax Römer Holiday Double, which unbelievably folds up small enough to be carried as a back pack.
Britax Römer Summer Sale
I had no idea that Britax Römer is currently the only car seat manufacturer producing seats here in the UK, and so to celebrate the brand's proud British heritage they have launched their 2018 Summer Sale. Throughout July, selected car seats in the Cosmos Black fabric (which is produced and tested in the UK) will be reduced in stores, with discounts of up to 50%.
The car seats currently in the sale are:
First Class Plus (0-18kg, rear faces up to 13kg) – normal price £170 sale price £89
Eclipse (9-18kg, forward facing only) – normal price £135 sale price £70
Evolva 1-2-3 (9-36kg, forward facing only) – normal price £145 sale price £75
Adventure (15-36kg, highback booster) – normal price £65 sale price £30
Duo Plus (9-18kg, forward facing only) – normal price £230 sale price £130
*Only available while stocks last, All discounted prices are at the discretion of the retailers and consumers should check prices via retailers before making their purchases.
Win: Be Britax Römer's Prince or Princess
To continue their 'Made In Britain' celebrations, Britax Römer are also giving one lucky winner the chance for their little one to become Britax Römer's official Prince or Princess. The lucky winner will receive an exclusive photo shoot for their little Prince or Princess, with the images featured on the Britax Römer Facebook page. You will also receive a Britax Römer 'Made In Britain' car seat and a visit to the UK factory to see how Britax Römer car seats are made.
To enter just share a photo of your little one using the hashtag #BritaxRoemerBritTots either directly on the Britax Römer Facebook page or on Instagram tagging @BritaxRoemer. Good luck!!
*This post is in collaboration with Britax Römer*