I recently wrote about 10 reasons Autumn strolls are the best, and true to my word I've been doing my best to get us out and about so far this Autumn/Winter. We spent Autumn travelling the country, visiting Bluestone in Wales and Butlins Skegness. This Winter our plans so far are a lot more local, but still hoping to get in plenty of fresh air into our lungs. I thought I'd put together a list of some of our favourite places to visit locally this Winter, and hopefully inspire some more people to get outside even if it's a little cold.
My (fairly obvious) top tip is of course to wrap up warm and make sure you're all dressed appropriately. I've never been very good at this, but I have finally given in and purchased a warm, sensible coat and practical footwear for muddy and wet terrain. A pair of decent wellies will keep your feet warm and dry, and will mean you won't be worried about ruining your newest trainers or boots (been there seriously). I've wanted a pair of Hunters my whole life and finally got a pair this year thanks to J D Williams*, who stock a huge range of women's boots for any requirement or occasion and offer a variety of different width fittings. I definitely recommend the Hunters by the way, mine have already taken quite a bashing in the mud and the sea but they still look brand new!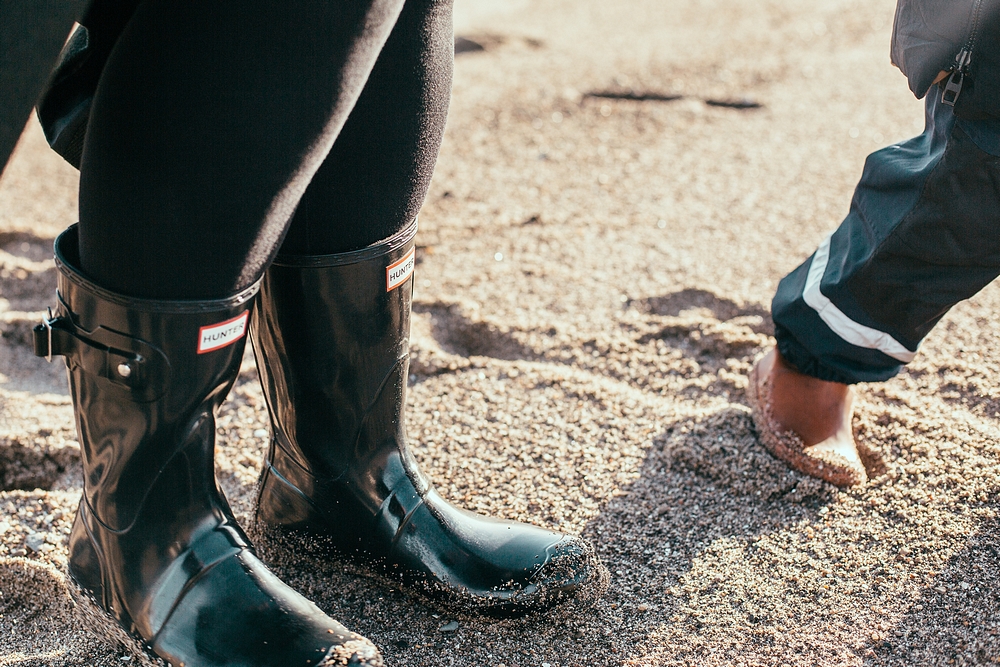 The Norfolk Coast
I genuinely feel so lucky to live so close to so much beautiful coastline. Whether you prefer the beach hut views in Wells-Next-The-Sea, the picturesque sights of Holkham, the stunning lighthouse views in Happisburgh or the novelty and arcades along Great Yarmouth sea front, there really is something for everyone. We have beautiful memories from all of these places, as well as Overstand, Winterton and Cromer.
The Norfolk coast is beautiful in the low winter sun, and you'll find each beach much more peaceful in the winter months. Up until around February you'll also find an incredible site on lots of the Norfolk coast line – as all the local seals come on to the beach to give birth to their pups. The best place to see the seals in at Horsey Gap.
Local Attractions
Locally we have some brilliant zoos and attractions which are open all year round. Banham Zoo and Dinosaur Adventure Park are our favourites, and there's plenty to do whatever the weather. The Dinosaur Park also has a large soft play so even it it's pouring with rain the kids will be entertained. Wroxham Barns and Africa Alive are also open all year round, and most attractions offer a discounted rate for the colder months. If you'd prefer something completely indoor – Norfolk has two brilliant Sea Life Centres, in Yarmouth and Hunstanton.
If you're looking for something a little different, Norwich is also packed with some brilliant museums. Norwich Castle is full of fascinating exhibits, and The Sainsbury Centre for Visual Arts is always a really popular day out idea. Something a little further out of the city – both the Time and Tide Musuem in Yarmouth and Ancient House in Thetford have provided some really fun days out for us.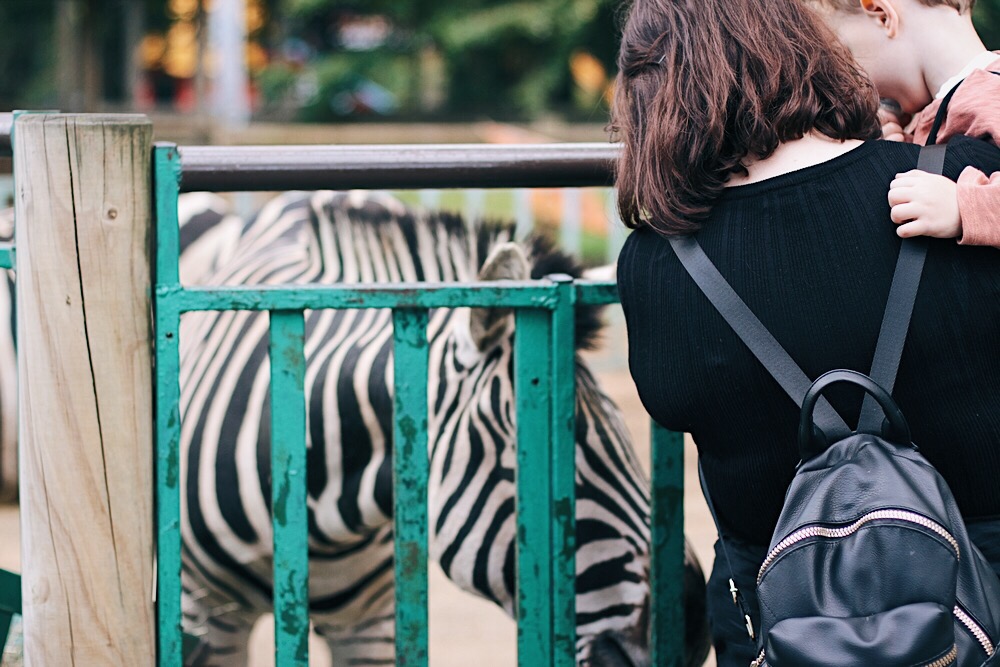 Explore Norfolk Via Train
The trains are a really fun way to explore some of Norfolk, because even the journey there and back is exciting! Either hop on at your nearest train station and ride the train to your destination, or check out one of our favourite things to do – Bure Valley Railway. Previously we have hopped on this nostalgic little steam train in Aylsham, and ridden all the way to Wroxham to explore the Norfolk Broads. Aylsham station features a lovely toy shop and a miniature train set the children can watch whilst they wait for the train, and the station in Wroxham has a really lovely second hand book shop where I've picked up so many classic and vintage books for a decent price.
Wroxham itself is a lovely part of Norfolk, and you can feed the ducks and watch the boats on the broads, or walk into the centre and visit the well known Roys of Wroxham shops – the toy shop is pretty impressive! A really lovely way to spend your day, even if it's cold outside. Wrap up warm though, as the train is a little basic and not heated.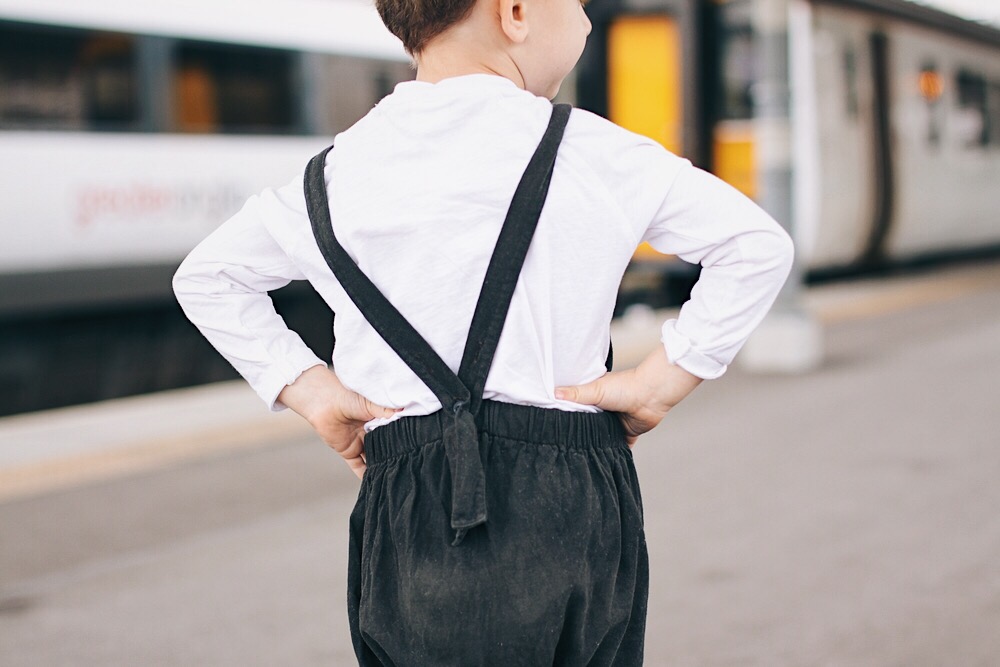 Thetford Forest
Another thing Norfolk is blessed with is plenty of gorgeous woodland to explore and walk through. There are many places to explore and providing you've got suitable footwear the mud just makes it even more fun. Foxley Woods is a personal favourite of ours, and Thetford Forest which cover miles and miles of woodland is a brilliant place to go for a wonder, look out for local wildlife and forage for pinecones and pretty things. High Lodge also has loads going on at any time of the year, including walks, plenty of play equipment and a musical forest which is a lot of fun. It also has a cafe you can warm up in, essential during the winter!
Hopefully that's given you a few ideas for getting outside this winter. Wrap up warm, sensible shoes on and start exploring because there's so much to do nearby. These are just some of our favourite things to do, but there are plenty more both locally and a little further afield. Do you like exploring during the colder months? Where's your favourite places to visit and explore? Let me know in the comments!
*J D Williams very kindly gifted me the Hunter wellies*