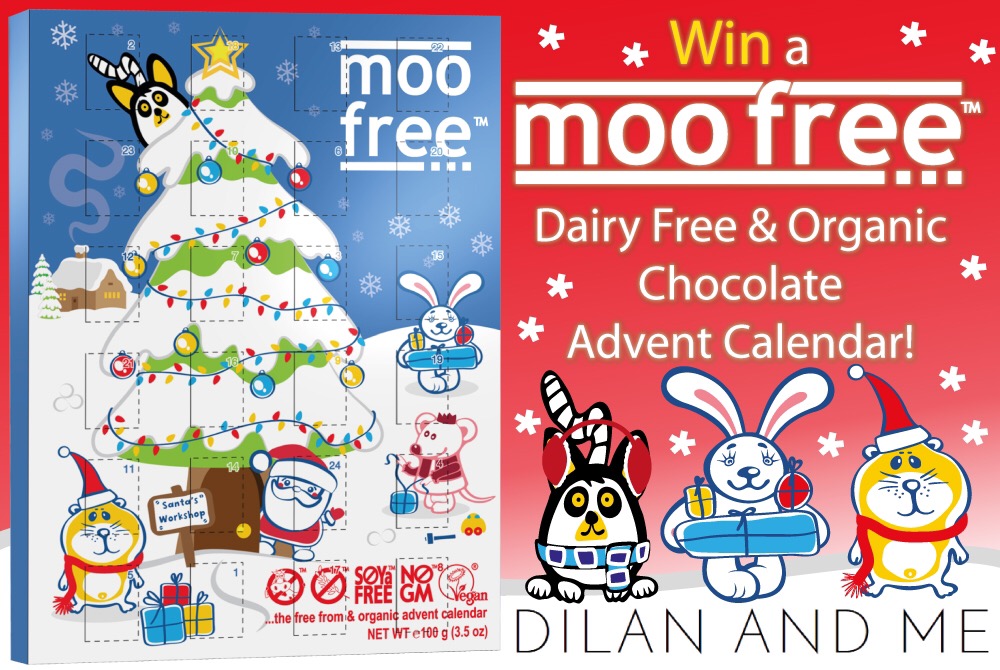 Christmas is a lovely time of year, I really enjoy the lead up with all the festivities and the excitement of what's to come. All the traditions and activities make the season so much fun for children (and adults) of all ages. But when you're the parent of a child with food allergies there are so many extra hurdles, the first usually being an advent calendar.
Most children are able to go into a local shop or supermarket and select an advent calendar with their favourite character on but unfortunately it's not usually that easy when looking for an allergy friendly one. Luckily this year Moo Free's Dairy Free & Organic Advent Calendars are being stocked in most larger retailers including Asda which is amazing news. We love Moo Free chocolate and it's great to know we can now pick up an advent calendar from our local supermarket.
To celebrate we've teamed up with Moo Free to giveaway TWO Dairy Free & Organic Advent Calendars! For your chance to win visit our Facebook and Instagram pages now.
Competition closes 8pm November 14th. Two winners will be chosen at random. U.K. only. Maximum 3 entries per person.