*This is a collaborative post*
There is a well known saying that 'Nothing lasts forever' which relates to pretty much everything, but when it comes to flooring options it is realistic to say 'Once in a lifetime' with the current craze of vinyl throughout the home.
So why are home owners now turning in droves due to recommendations from interior designers? Are the positives worthy of inclusion for you contemplating your new look in your home?
Cost
First thing is the cost involved. Vinyl flooring is a cost effective option with individual sheets or tiles with not much difference in price.
As vinyl is easy to install it can save on hiring professionals by doing it yourself. With the sections cut to size and choosing the simple option of clicking together or gluing down with an adhesive, it gives you a great project to undertake.
Due to the durability of the flooring you will save on replenishing any tiles or sheets as they very rarely need replacing and can be pulled up individually with ease in the event of needing to.
Long Lasting Durability
Due to being hard wearing and having water resistant properties vinyl is ideal for any room in the house, especially those where water is in constant supply like your bathroom and kitchen.
Any fear of scratches on your flooring is also not a concern due to anti scratch technology meaning that your feng shui habits won't leave a scar on your beautiful floor. With cushioning it is safe from any dropping glass or plates as vinyl is proven to give a bounce off effect over smashes and chippings.
Easy to Clean
Stains are usually a tarnishing entity on carpets or hardwood flooring where discolouration can be present no matter how many washes and treatments are used.
With vinyl you are given an easy to clean option with simple warm soapy water and a sponge, easy to mop over or the use of a baby wipe and leaving no trace of the offending food, juice, wine or mud that would leave an identity on regular flooring.
As vinyl is incredibly easy to maintain, it's no surprise that it is an ideal option for new families with children that will give flooring its challenges over the years. Whether it be traipsing in mud from the garden to dropping ice cream you can be sure that vinyl has you and your floor covered.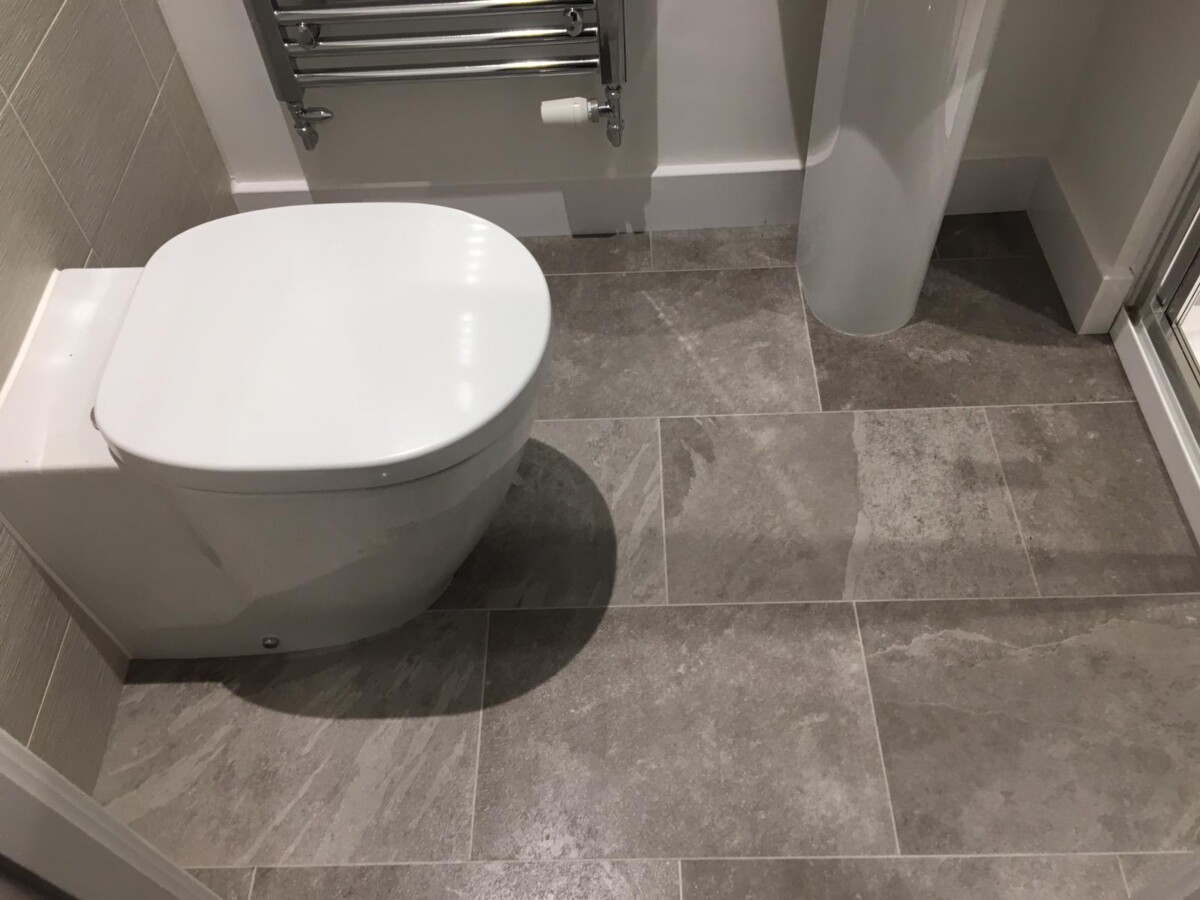 Sheer Volume of Styles to Suit
Vinyl has no limits to showcasing your home as either classically stylish or innovatively creative. Your options are only limited to yourself.
If you like the look of light or dark wood then you can have it in many different shades and shapes. If you were considering a stone or glossy feel then you can achieve it also whilst not paying out for the real thing.  It is indistinguishable from the real thing and looks and feels great no matter what room you choose.
You can be creative throughout your home and have it looking different in every room to unleash your creative potential and impress your friends and visitors.
Finding vendors and specialists for vinyl flooring can be as diverse as the flooring you choose. Amtico offers a classical and contemporary feel with styles such as Spacia Abstract and Burnished Timber to give a warmth and sophistication to your home. Luvanto brings a vibrancy and creative flair into your home with such styles as Silver Slate and Weathered Concrete to give a modern and new age feel to your living spaces.
No matter where you step with vinyl flooring you are sure not to put a foot wrong.