I've mentioned this method (can't even call it a recipe, it's too simple) for making vegan jam tarts a few times but I'm always surprised by how many people don't know about it, so I wanted to dedicate a whole post to them. Really very, very easy vegan jam tarts – simple enough to bake with kids and tasty enough to take along to any kid of party or gathering. They also make a really lovely gift for family and friends.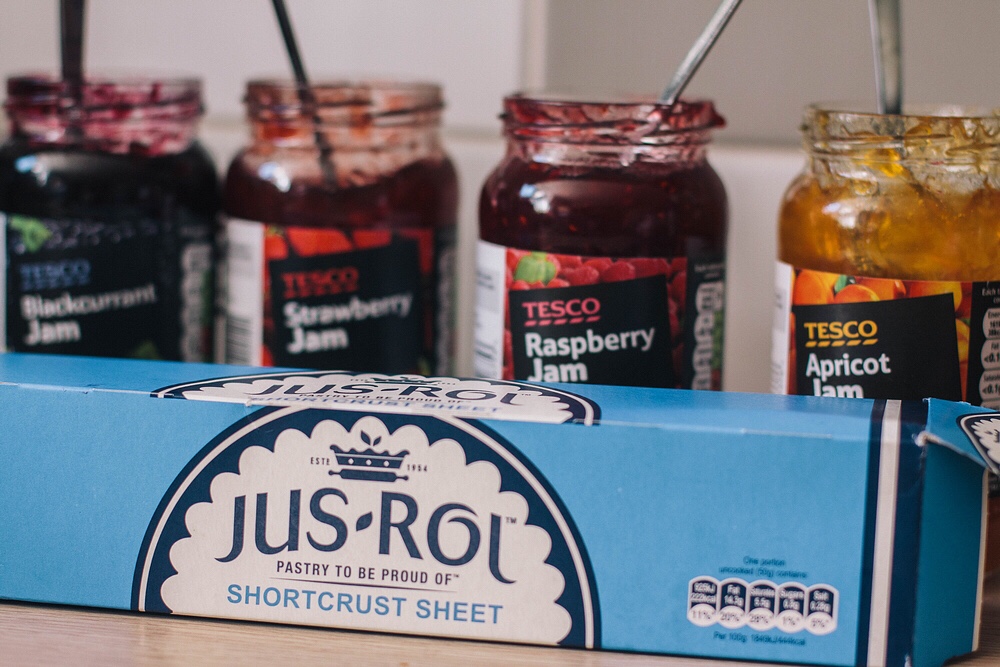 Scroll down for the instructions, and let me know if you give them a go! Check out my other dairy free recipes for some other really easy and really delicious ideas.
Very, Very Easy Vegan Jam Tarts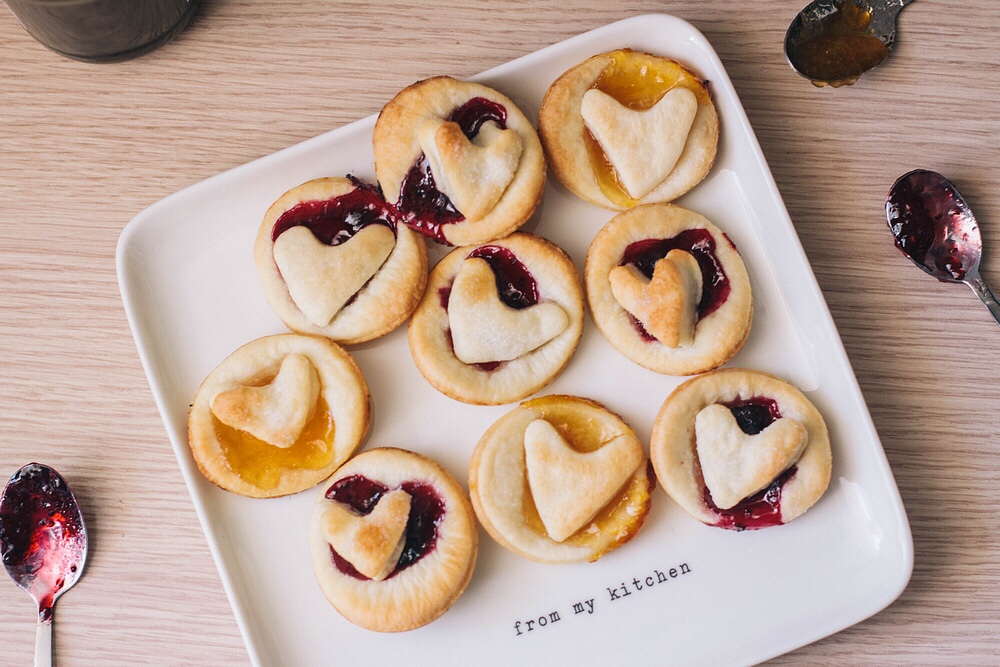 All You Need Is:
1 packet of Jus Roll pastry (yes, it's dairy, soya and egg free!)
Jam (or jams) of your choice
Method
Preheat your oven to about 180-200
Cut out your jam tart bases (we often use a glass for this bit or you can use a cutter with the fancy edges)
Pop them into a greased tray and add a teaspoon of jam into the middle of each one. A small amount of jam is all you need
You can leave them like that, or you can add a little topper. We often like to add hearts or stars on top
You can brush on a little alternative milk if you want to (I rarely bother) and sprinkle a little sugar on top
Bake for about 10-12 minutes, or until they start to turn golden brown
Allow to cool before eating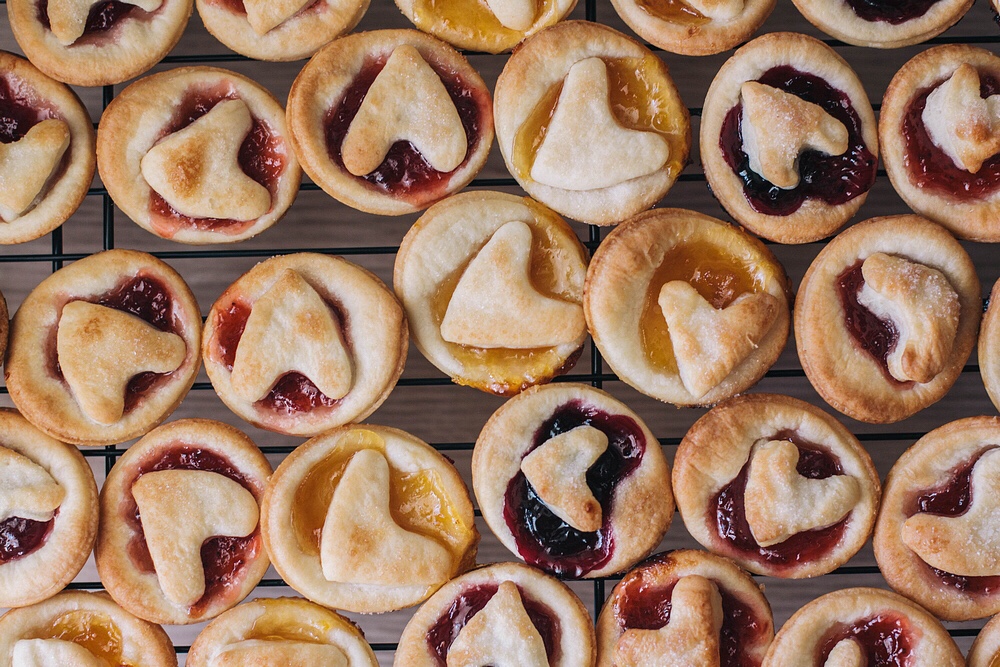 Pin for later!