The 'Beast from The East' has well and truly hit us here in Norfolk. Roads are unpassable as they are covered in ice and lined with snow drifts higher than my head, schools and shops are all closed and we are hunkering down to keep warm and wait it out. We've had great fun playing out in the snow, then coming in to warm up by the fire. And we all know that being snowed in requires delicious, warming food to tuck into often, so I'm really glad that I was just sent one of the new Old El Paso Gluten Free Fajita Kits in Smoky BBQ to try! As it's too dangerous to drive any where Dil and I wrapped up warm and took a little stroll down the road to a nearby farm shop. It's basically just a little shed filled with locally sourced goodies and an honesty box, but it's a lovely little place that stocks the essentials. We picked up some locally reared chicken, two peppers (which were frozen solid when we got them!), and a few onions – everything we needed to create the fajita dish!
As an allergy parent nothing makes me happier than seeing how many brands and companies are getting on board with creating delicious free from alternatives to their normal products. Being free from anything shouldn't mean you have to compromise on taste or flavour. Over the last few years the available alternatives have vastly improved, so it's really great to see a brand like Old El Paso getting on board and offering a gluten free version of their much loved fajita kits. We aren't a family that has ever made different meals, we like to all share with each other and eat the same thing. I would imagine that most families feel the same and would prefer to not have to prepare multiple meals, so seeing family favourites like fajitas available in allergy friendly versions that taste good is really great.
Old El Paso Gluten Free Fajita Kit – Smoky BBQ
As Dilan warmed up in front of the fire after our little walk I started to prepare the fajitas. The Old El Paso meal kits are cupboard staples here, as they are so brilliant for quick and easy meals when you're short on time. The kit contains most of the things you need, and just asks that you add chicken, two peppers and an onion. I'm sure that you could try it out with different meats too, or even a vegetarian alternative if you'd prefer.
Once you've finished chopping you cook it all up in a frying pan and add the seasoning mix – all the instructions are written really clearly on the back of the box. The seasoning for this one smells really delicious! I haven't had the Smoky BBQ fajita flavours before and I wasn't sure what to expect but I felt super hungry as soon as I smelled it. Although described as mild, I did find the end result quite spicy so perhaps only add half the sachet if you prefer something really mild (thanks Le Coin de Mel for the tip!).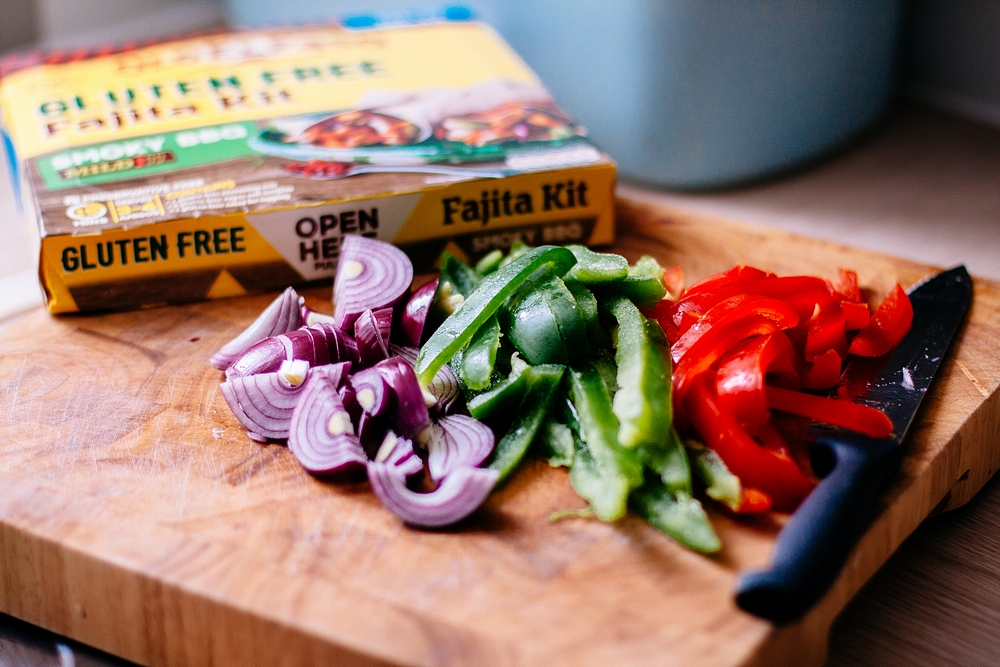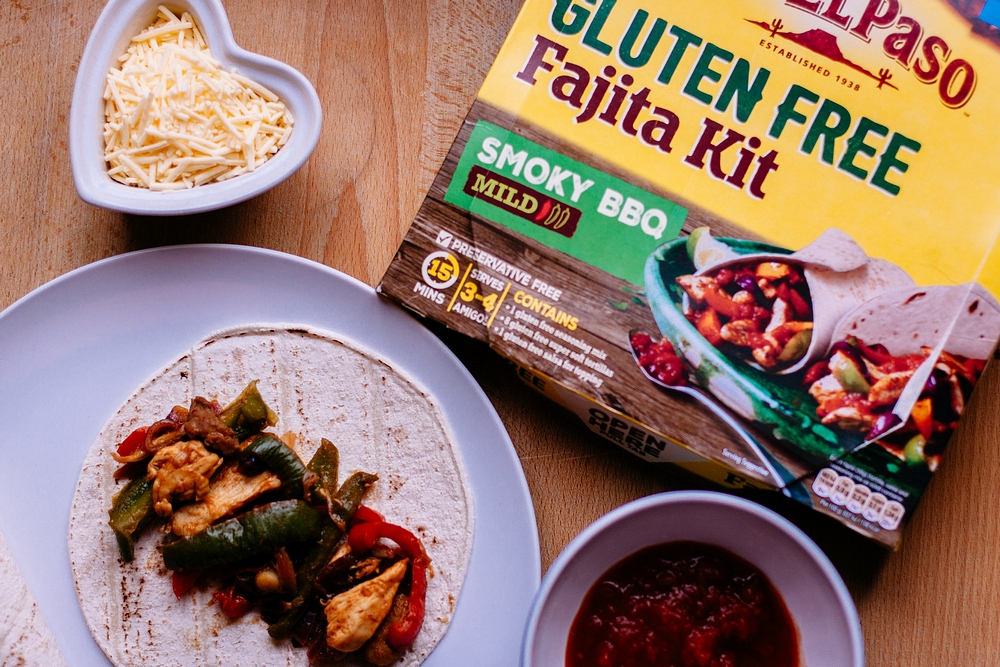 While your fajita filling is cooking you can choose to warm up your wraps in the oven or microwave, so they are lovely and warm when you sit down to eat. The kit also includes a lovely salsa to top your fajitas with, and I put out a bowl of vegan cheese to sprinkle on top too. Had we not been snowed in I probably would've got some vegan sour cream or cream fraiche too, which would definitely help cool your mouth if you did find them a little spicy.
One of my favourite things to do is serve up 'free from' meals without mentioning it to my dinner guests, just to truly test whether or not they would even notice. As I served up dinner tonight I didn't mention to Adam that these wraps were actually gluten free, and guess what – no one suspected a thing! These wraps were a really great gluten free alternative, and were much nicer/closer to the 'real thing' than some of the gluten free products I have tried.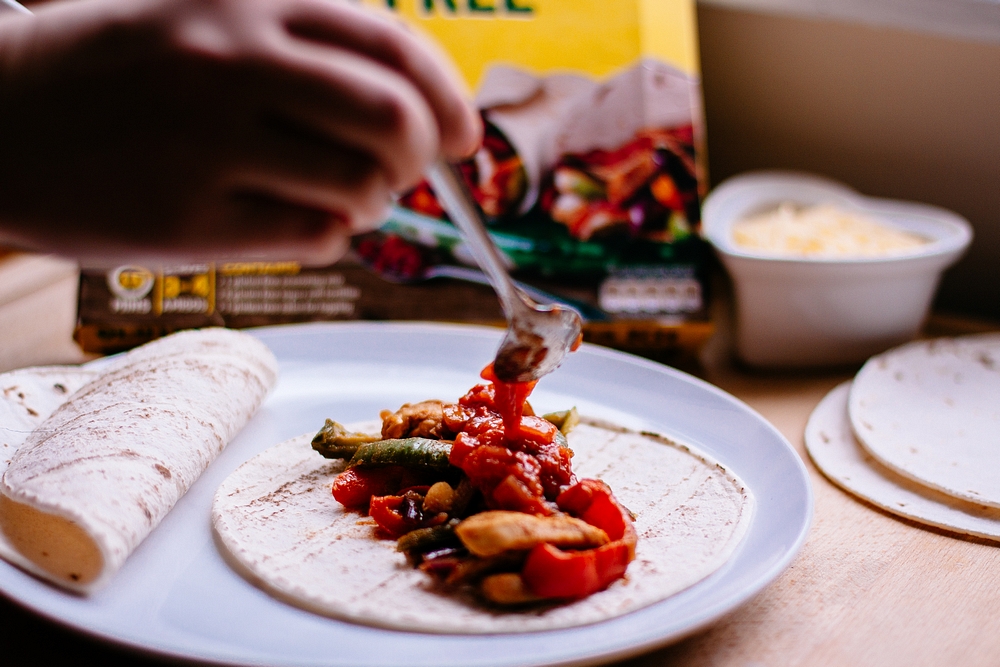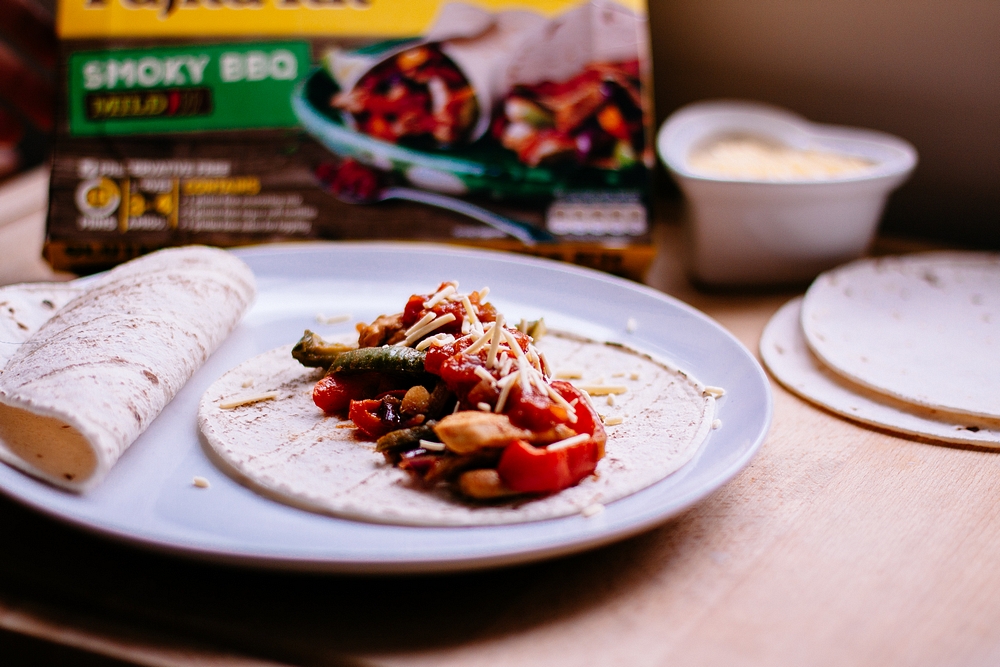 The Old El Paso Gluten Free Fajita Kit went down very well here on this cold winter evening, and is definitely something that we would purchase again. If you are looking for easy gluten free meal ideas for the family then this would be top on my list of recommendations. The kit is also free from dairy and egg, but does contain hydrolysed soya protein in the seasoning mix. You can purchase the kits now from select Tesco and Morrisons stores.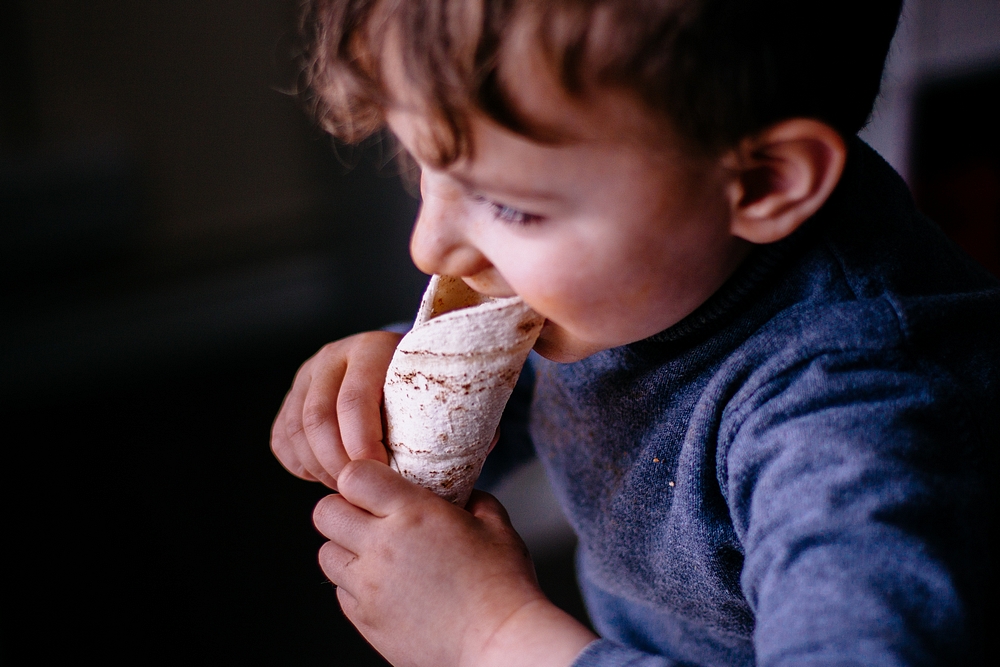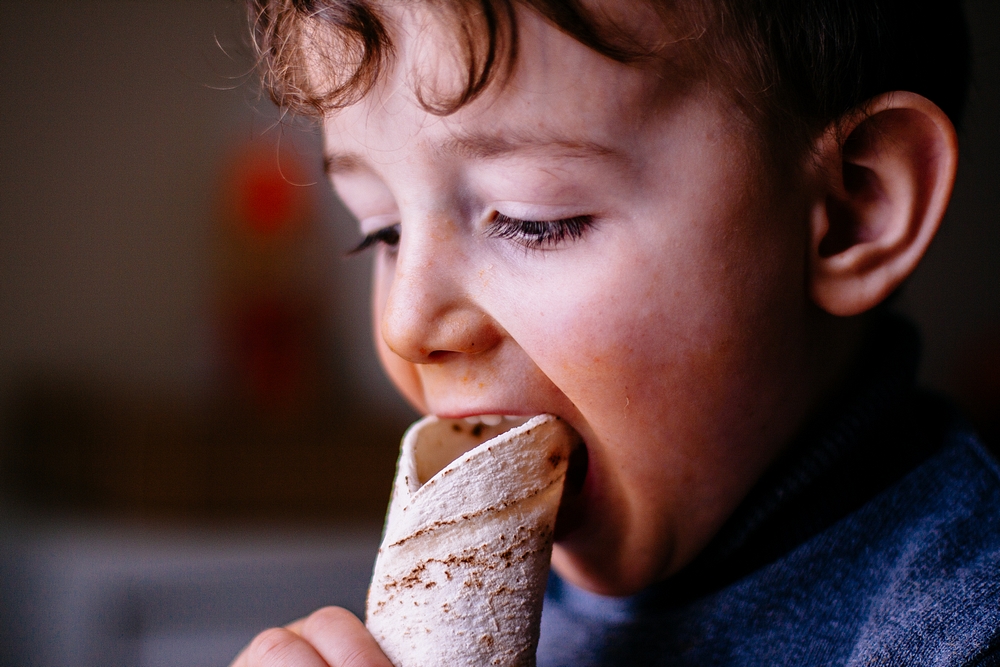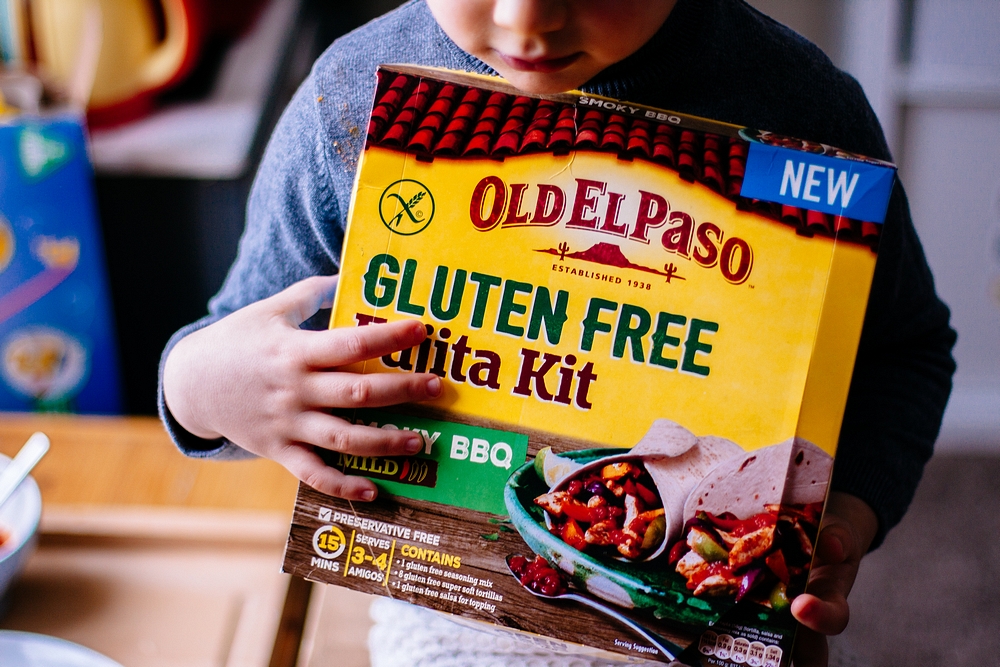 *This is a collaborative post*