London Duck Tour describe their attraction as an "amazing amphibious adventure". It combines a traditional bus tour of London with a river tour on The River Thames whilst travelling in style on a bright yellow vehicle. We were very kindly invited down to review their Classic Sightseeing Tour, and we jumped at the chance to have a go! You can watch our full video review over on my YouTube channel, or carry on reading for all the details.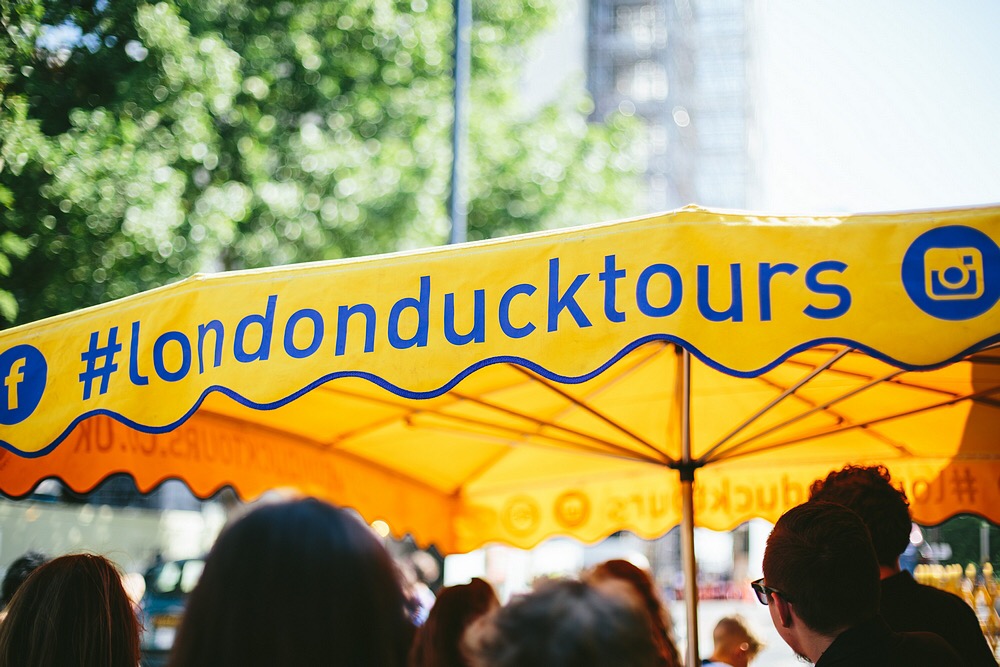 The Duck Tour departs from a designated 'Duck Stop' in Waterloo, close to South Bank and The London Eye. It was a quick walk from the tube station and the bright yellow signage makes it very easy to spot.
Our tour was booked for 4:15 pm but due to usual London traffic at that time and one of the ducks needing some maintenance our tour was a little delayed. The staff manning the stop were lovely though, keeping us all updated and managing the crowd well.
Before heading to London I had told Dil we were going on a Duck Tour, but hadn't explained exactly what that meant. While we were waiting he spotted photos of the bus going into The Thames – busted! He was so excited to find out that we were going into the water, although I did have to convince him it was on the water not under it..!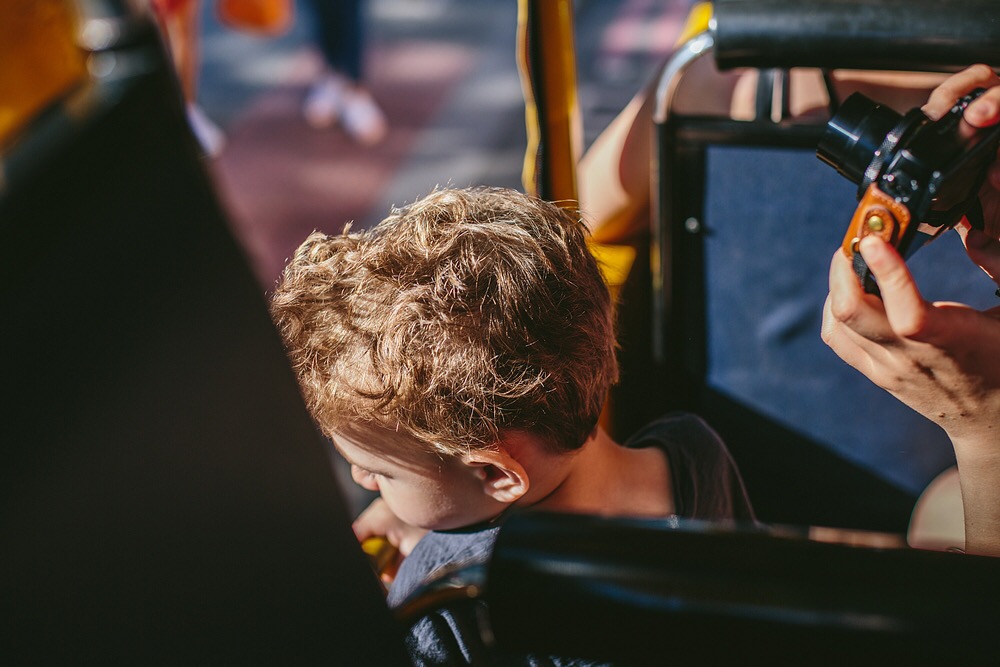 Once we boarded the bus Dil chose a window seat at the back of the bus. The vehicles are quite small with large open windows, so I did hold on to him quite tightly as we drove around.
Our tour guide Ben was brilliant, very funny and obviously really knowledgeable about London and the landmarks we drove past. We got to see Houses of Parliament, Big Ben, Trafalgar Square, The Ritz, Buckingham Palace, M15 and more as we travelled through the capital – check out the full details of the Classic Sightseeing Tour. We learnt plenty of interesting facts (I could win a pub quiz now for sure) and laughed at funny stories.
We also spent a considerable amount of time quacking – which was Dil's favourite part for sure and features lots our vlog review!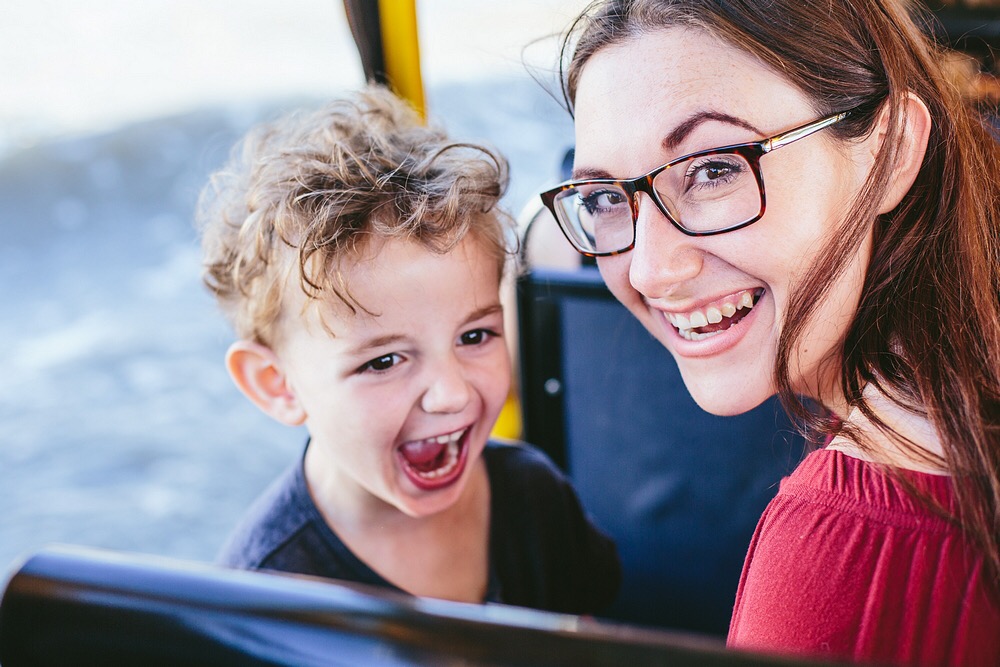 As Dilan is only three he wasn't really into seeing all of the sights or hearing the interesting facts but he still really enjoyed this part of the tour. He spent most of the time looking out of his window watching London go by, waving at pedestrians, and spotting police cars and tube station signs. There was plenty to keep him entertained on our way to the river which was definitely what he was looking forward to the most.
As we got to Vauxhall Dil became super excited about driving into the water, and I'm so glad I captured his face on camera as we did! We drove straight in to The Thames via a ramp and I was really surprised at how low in the water we actually were. We were so lucky because it was a beautiful day, and we had amazing views of London from the river. Dil absolutely loved being on the river, passing other boats and travelling under bridges. We all really really enjoyed it, and watching Dil have such a good time made it even better for me.

After a short river cruise we headed back on to land and back towards the Duck Stop. The whole tour lasted a little longer than the advised 75 minutes due to traffic at that time of day, but that was absolutely fine with us as we thoroughly enjoyed the experience. The tour finishes where it started meaning you're in a great place to explore the South Bank or head back to Waterloo Station. Before we headed home Dil was lucky enough to have a go at 'driving' the bus which he really loved.
Overall all three of us really had a great time on our London Duck Tour. I really enjoyed seeing some parts of the capital that I hadn't seen before, and the novelty of the 'duck' made it really exciting for Dilan. The river cruise was definitely the best part and was a lovely way to experience London especially because it was such a beautiful day.
Tickets for the Classic Sightseeing Tour are £27 for adults and £19 for children, under ones are free. It really is a brilliant experience and something I think Dil will be talking about for a really long time. Quack quack!