I can't believe it's Tuesday again already. The weeks seem to be flying by at the moment! I'm still finding it so lovely to actually sit down and spend some time reflecting on what's made me happiest each week. Here's what I've been loving lately..
It's The Little Things
Kindness – It's actually Random Acts of Kindness Week this week, and to celebrate we've been running daily giveaways every day. It's day three today and actually one of the ones I've been most excited about so I am keeping my fingers crossed that everyone else loves it too! I've been totally overwhelmed by the lovely response we've received so far, and I really hope it has been brightening people's days a little and perhaps even inspiring them to share a little kindness with someone else.
It's Valentine's Day!! – I love anything pink or heart shaped so February is always fun for me! We've been doing lots of heart related crafts and Valentine's baking, and having a little fun with some red lipstick haha. Today we'll have a visit from Jack Valentine, who will leave a few treats for Dil outside the front door!
Some 'me' time – I actually enjoyed a night out this week, my second proper night out in 4 years! It was really brilliant to get some time with friends and to let my hair down a little – I forgot how much fun it can be! I thought I'd feel really old but actually it wasn't too bad, apparently clubs are still playing the same music they used to so we all got to have a good old dance! Luckily I have grown up a little since my going out days so I knew when to stop drinking and I didn't even have to deal with a hangover the next day – winner!
Kind words from little mouths – Just lately I catch myself staring at my little boy, just totally in awe of the things he's doing or saying lately. Besides being able to name more dinosaurs than even I can, he's started coming out with the sweetest little things. He's started saying "love you so much, see you in the morning" at bedtime, and I've even heard "you're beautiful" a few times which well and truly melted my heart. When his friend's baby brother was crying yesterday he was calmly trying to comfort him by whispering "it's okay, I'm here". It's beyond adorable to see and it really comforts me. I've got to be doing something right to be raising such a sweet and caring little boy.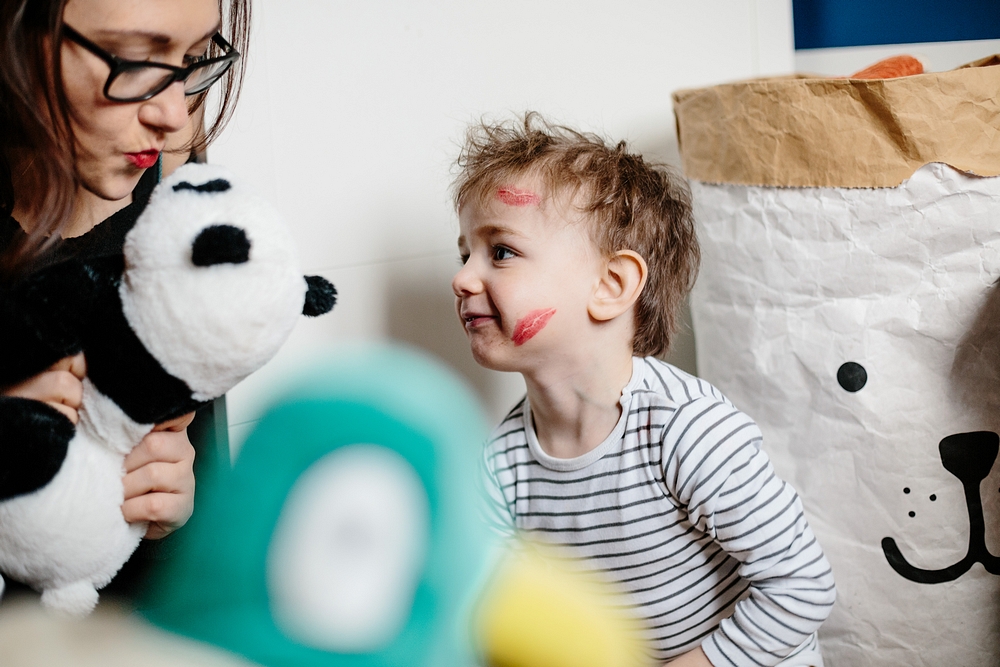 Last Week's Favourites
I got lots of warm fuzzy feels from reading last weeks posts and all the little things being appreciated that I can so relate to! Emily from Ella's Abode mentioned how great mum friends are like gold and I totally agree. I would be lost without my little tribe of mama friends who are all experiencing the same highs and lows as me and who all support each other through each one.
I also loved reading about Reuben's amazing imagination over at Pickle and Poppet. I always find watching Dil play a little mind blowing, I love seeing a little of what goes on in his head!
Join in!
Each week we are getting more people link up and me and Jodie both love reading all your posts – it genuinely is so heart warming to see how many little things we can all find to enjoy and appreciate. If you fancy joining along then head over to Dear Little Daisy now to link up and grab the badge!