*This post is a paid collaboration with Habitat*
December is the season of togetherness. It is the season of good times, good food and lots of entertaining. As a parent I often find that those things take a back seat – it's hard to prioritise adult get-togethers when my energy usually goes into wrangling small children and supervising kid friendly activities. Now that Dil is a little older, or maybe now that I'm six years in and I've learnt that keeping my cup full is an absolute essential part of good parenting – I find myself concentrating on finding more time for socialising with friends. It's hard though. It takes conscious effort to remember that you are allowed to prioritise things like seeing your pals and having a good time, plus we are all exhausted and run off our feet so it's easy to see why it falls to the bottom of the to do list. So when Habitat got in touch about their beautiful Dining range I grabbed the opportunity to spend some time with a few of my favourite loved ones.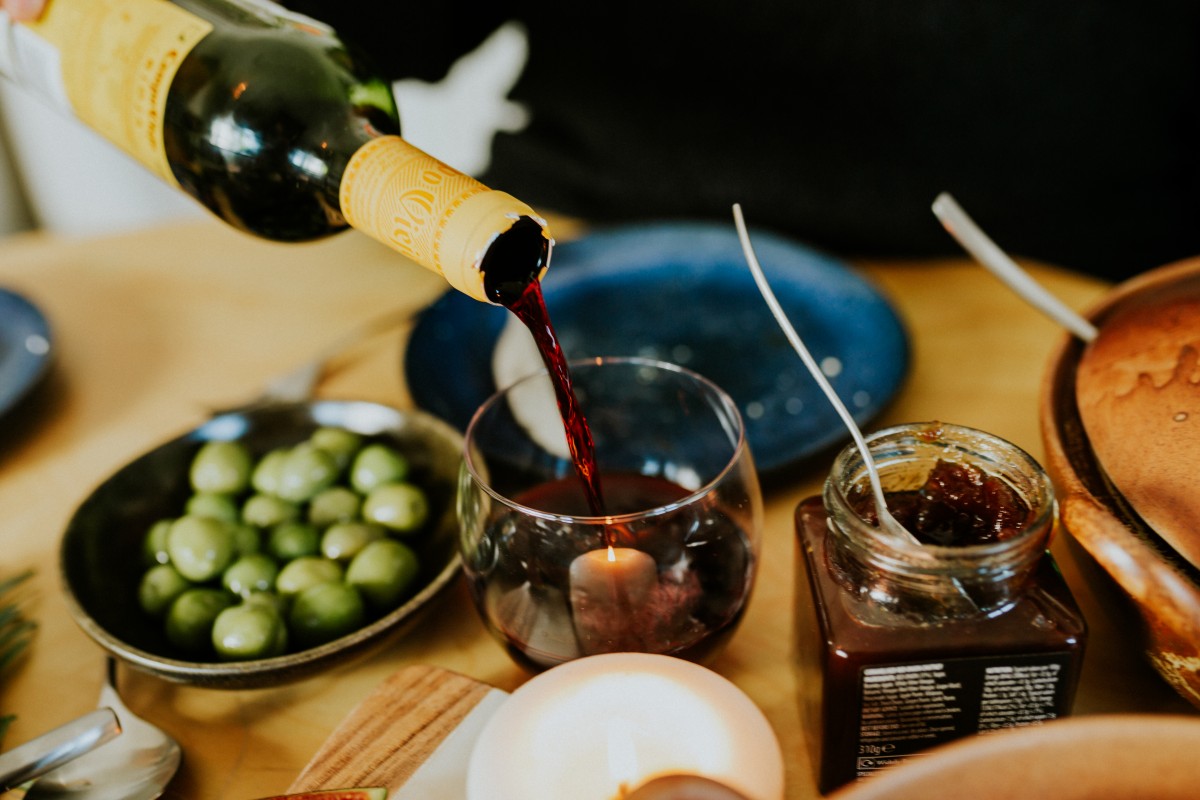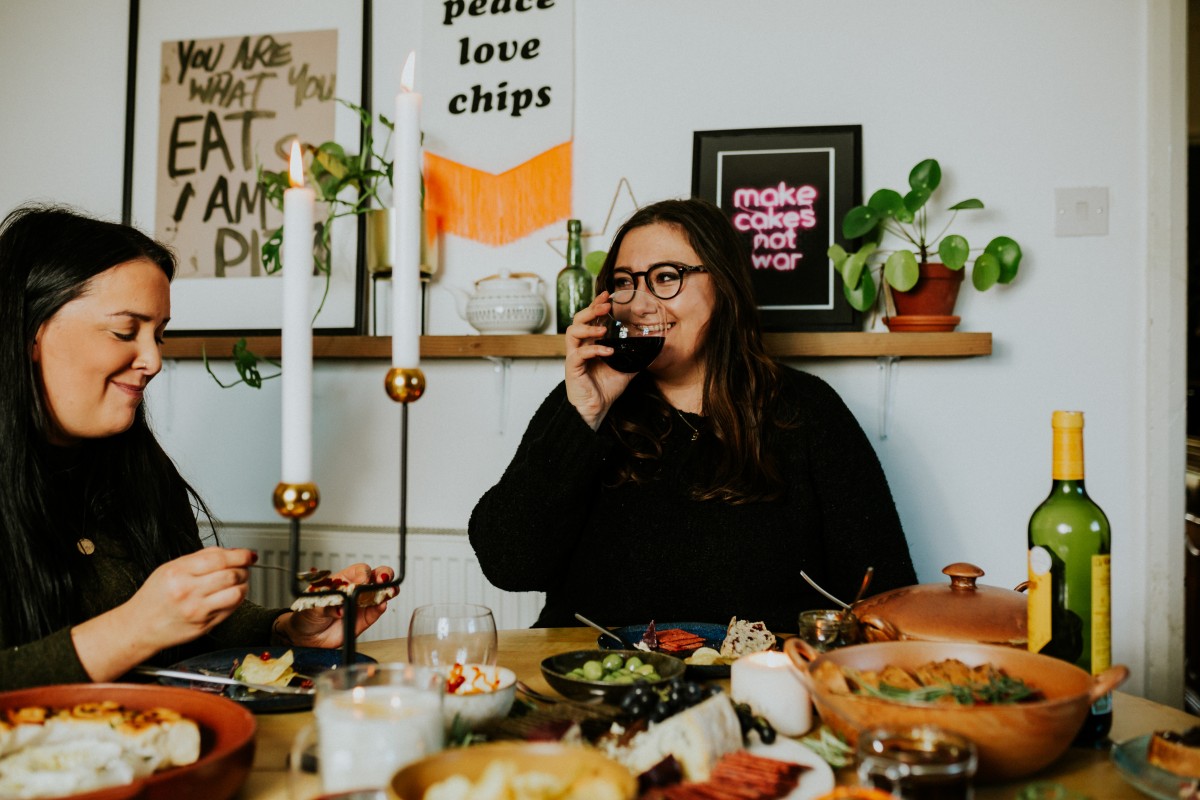 Entertaining Friends With Habitat
Whether your ideal night with pals involves some snacks with friends while you get ready for a wild night out on the town, a cosy night in with your one and only and a bottle of red, or an indulgent dinner party with a dreamy cheese board – Habitat's Dining range has something to make it all feel extra special. Their gorgeous tableware, dinner sets and dining furniture are such high quality, beautifully designed and are sure to make you smile every time you look at them – I do!
To put some of the Habitat Dining range to good use I invited a few of my closest friends over, grabbed some cheese and biscuits from the local shop, and made the time to spend a few hours together. We talked about everything from our love lives and relationship problems, to parenting dilemmas and money worries. We vented, we ranted, we sighed with relief while everyone else expressed solidarity. We laughed and giggled, kept our pretty drinking glasses full and ate until we were stuffed. Empty plates and dirty crockery all over the kitchen – the sign of an excellent night. By the time my friends had to leave we were all promising to never leave it so long before doing it again, because the truth is that a little time with the people you love is really all you need.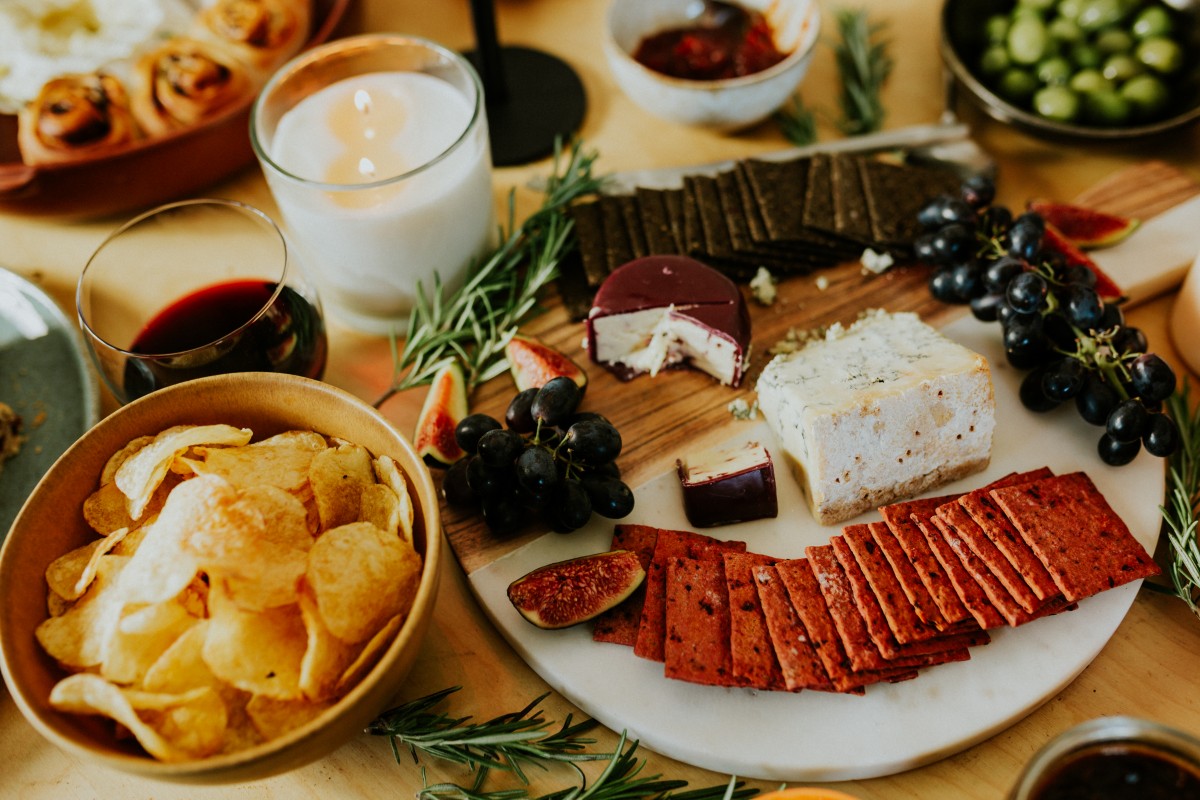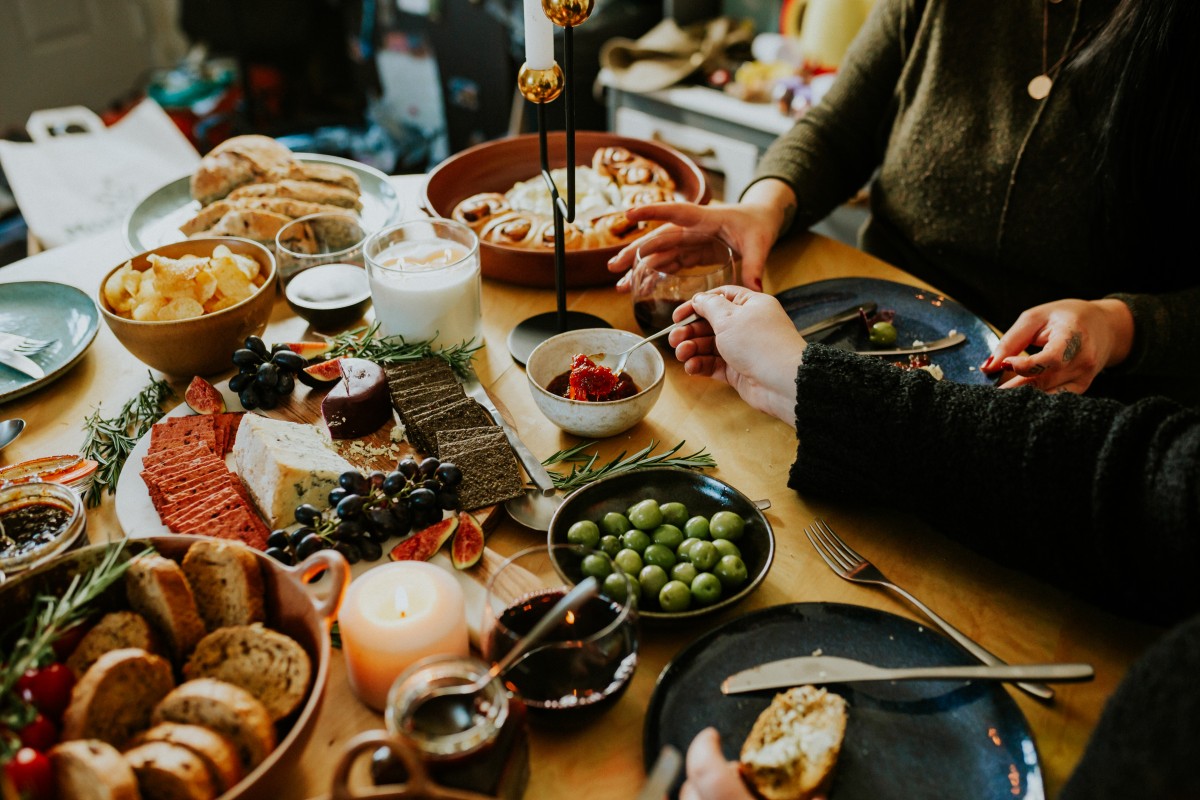 Fill Up Your Cup This Christmas
As well as being the season of socialising, Christmas (especially for mothers) is the time of stress, anxiety, overwhelm and endless lists. Things to do, places to be, magic to create. It's exhausting, and so – although this is one of the busiest months, it's absolutely essential to make some time for yourself and surround yourself with good friends.
The greatest thing about entertaining loved ones is that there actually is no need to stress about impressing your guests with over the top fancy food and tonnes of effort (although if you enjoy cooking then it is the perfect excuse to flex those muscles!). But being together, relaxing, laughing until your belly hurts – those are the most important things. Maybe you can manage to get some childcare and have a night off from parenting, or maybe your kids are all playing together in another room. Maybe you've got exciting things to celebrate, or maybe you're feeling a little down right now and just need your friends – you don't need an excuse to have some fun. Either way enjoying a good time is a perfect form of self care, and it's evenings like these that help you get through the tougher days. Make sure you allow some time for yourself this December.