Christmas is such a beautiful time, full of tradition and memories. One of my favourite traditions is decorating the tree. I love how each decoration is a trip down memory lane, and unboxing them each year brings back every memory. Whether your tree is full of colour coordinated shop bought ornaments, or handmade and eclectic decorations, the chances are most of them have memories attached.
Our family is relatively new, and we are still at the very beginning of creating our own memories and traditions; so to me the tree is a collection of memories so far, as well as a blank canvas to fill with our future. I look forward to collecting these boxes from the loft year after year after year, decorating the tree with our children and our grandchildren, reliving the memories and telling the stories behind every single one.
Here are some of my favourite decorations so far.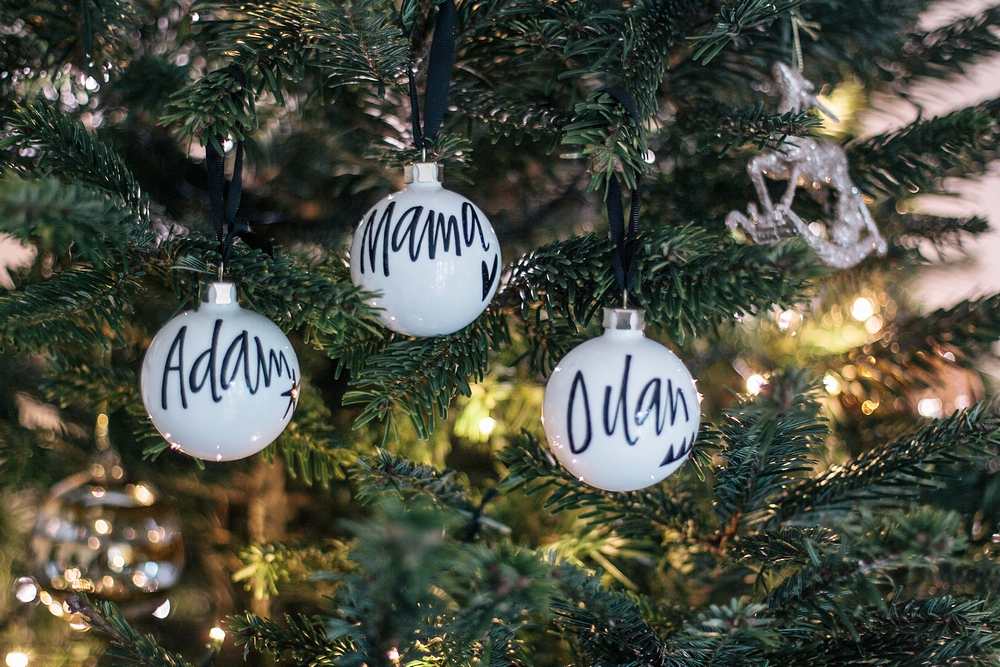 Instantly recognisable to any Instagrammer – these beautiful personalised baubles are from the extremely talented Cheryl Rawlings. Each year Cheryl creates these gorgeous decorations for a huge waiting list, one I was lucky enough to get on in 2016. They were our first "family of three" purchase and they are so dear to me. Plus they are so pretty, it's tempting to keep them out all year.
I adore personalised baubles, and these perfectly suit our fairly minimal and muted aesthetic. And they are totally Instagram worthy of course!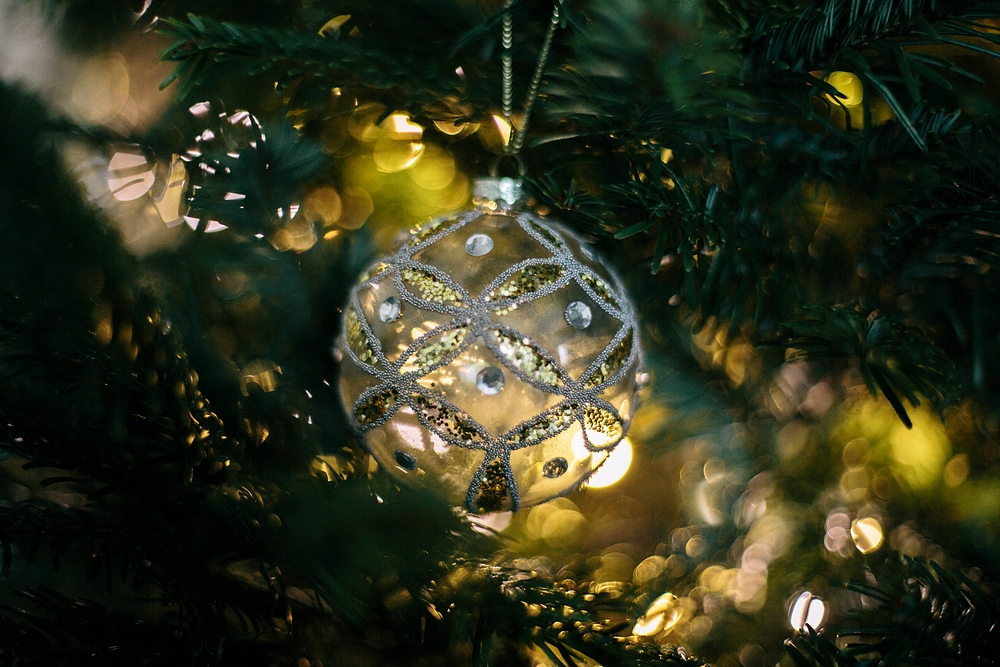 Every year since Dilan was born we have chosen a real Christmas tree from nearby Elveden Estate. Picking the tree is such a family occasion and one I truly love. Elveden offers a gorgeous little fun fair, Santa's grotto, elf band and adorable Newfoundland dogs who will cheerfully drag your tree back to your car for you once you're done. They also have a beautifully stocked Christmas shop, full of gorgeous Gisella Graham ornaments and festive decorations. Every year we each choose one and they are always the first ones to be placed on our perfect new tree.
Gisella Graham ornaments are also available in Debenhams, and the gold glitter reindeer that Dilan picked this year (visible in the top photo) is now on sale for £2. If you're sale shopping I found a few Debenhams voucher codes too!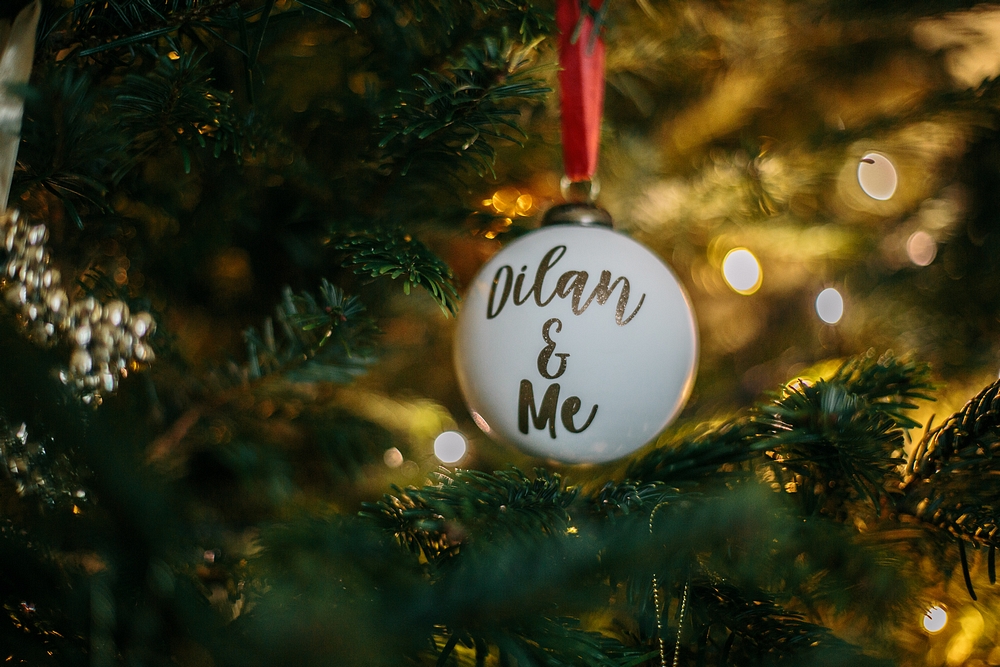 Brand new to our tree this year is this personalised bauble from Marks & Spencers. I was really surprised to hear about the new personalised products M&S were offering this year, which included baubles, tshirts and Christmas hessian sacks. It may seem a little obnoxious to get a bauble with my blog name on it, but this year has been huge for me, and for this blog, in terms of growth and as we enter 2018 I'm so excited to take it to even bigger places, so it seems fitting to honour it on my tree. These baubles also made up a few very important gifts this year, which I promise to share more about soon!
We also got a gorgeous little Paddington bear decoration for the tree this year, which are now half price in their sale. Check out more voucher codes for Marks and Spencer.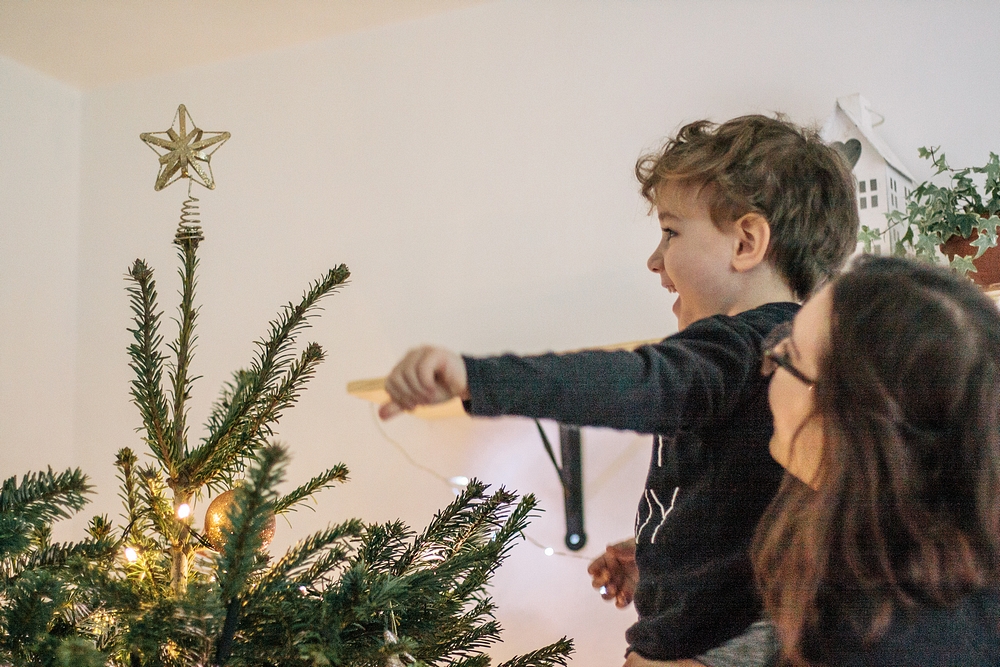 *This is a collaborative post*