*This is a paid collaboration*
As Dil gets older he, quite rightly, wants to have more control over what he wears and how he presents himself to the world. As much as I despise a lot of mainstream kid's clothing, I want him to be able to discover his own style and dress in a way that brings him joy so I'm learning to let go a bit. Recently Kimi Dog children's clothing wholesaler got in touch and offered to send us a few items, and I was interested to see what they would send us, and what Dil would think! Turns out they managed to send some things that he absolutely loved, and I suspect he'll be asking to wear them often.
Kimi Dog Wholesale Kids Clothes
Smart Shirts
Dil recently went on holiday to Cyprus, and his dad packed him a floral shirt which he didn't take off for the entire trip. Since then anything button up has been a winner for him (did anyone spot those adorable button up dino pjs on my stories recently?!), and so when we found two smart shirts in our package he was pretty pleased.
The first is covered in a cute dog print which is fun but not too over the top – I think it's quite Mini Rodini-esque and I'm a fan! The material feels thick and great quality which impressed me, and the cut was generous and comfortable for kids who don't stay still. After trying this one on Dil would've happily worn it all day.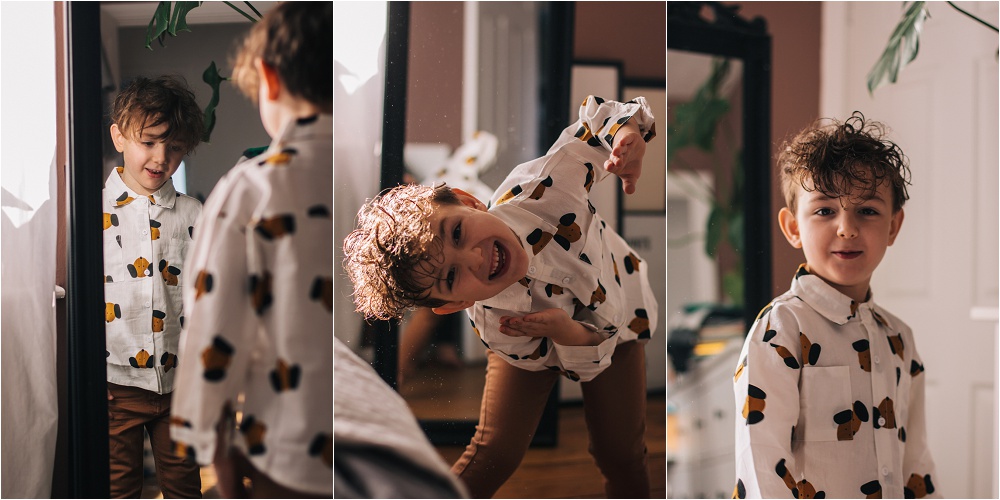 The second shirt is something I actually would choose for him if I was shopping for a wedding outfit or similar. The blue and white stripe is a classic, and oh my god look how adorable and grown up he looks in it. Again the quality and cut are impressive, I'd definitely put it on par with Zara Kids which is one of our usual go to clothing stores.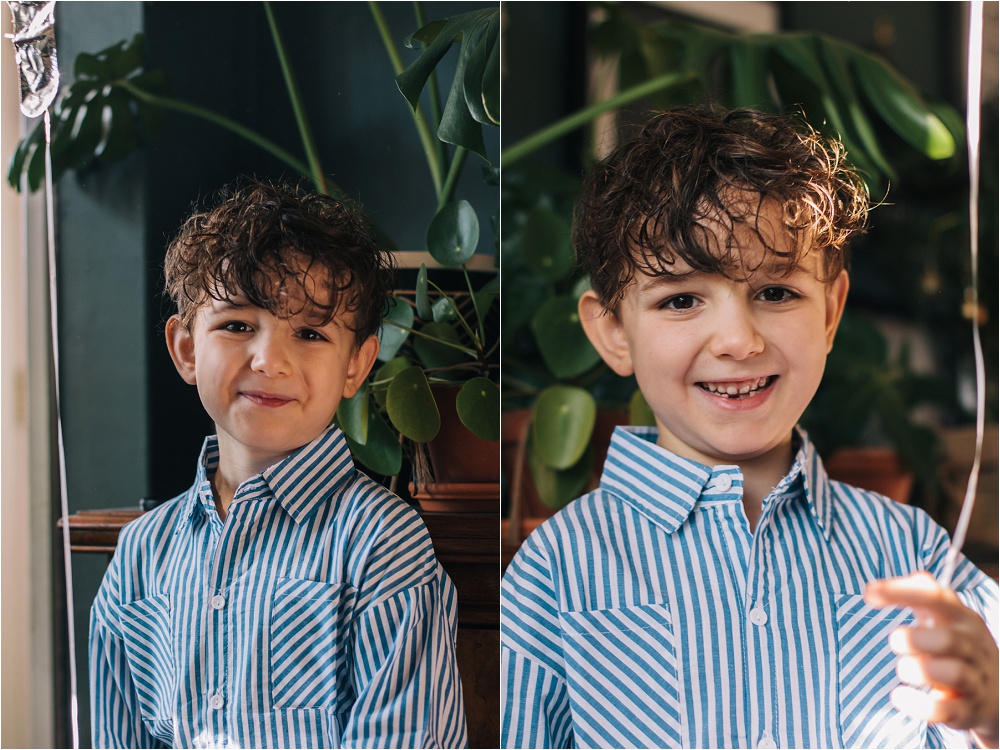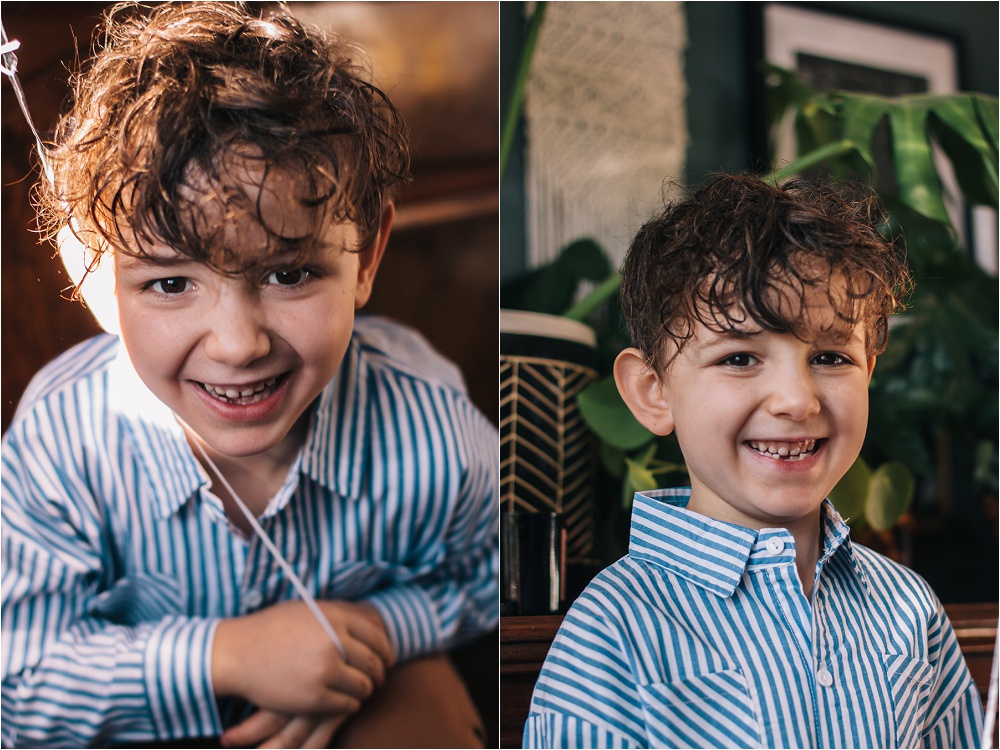 Pirate Party
This cute t-shirt has a fun pirate design which is sweet and inoffensive, look at that little guy with the love heart – I'm pleased with it! Dil liked it, and I think it's definitely something he'd choose to wear day to day. It looked lovely with the bright yellow hooded jacket we were also sent, which has a sweet little bear on the back. This is quite a light, thin jacket not really appropriate for the grim weather we are having right now but perfect for mild Spring days.
Overall I was really impressed with the quality and the cut/sizing of the clothes, and I'd definitely purchase more Kimi Dog kid's clothes in the future. A few other bloggers I know also reviewed some Kimi Dog clothing – there are some really gorgeous dresses for little ones too! Check out Katy Kicker, What the Redhead Said and Plutonium Sox for more Kimi Dog clothing.